Letters from Lodi
An insightful and objective look at viticulture and winemaking from the Lodi
Appellation and the growers and vintners behind these crafts. Told from the
perspective of multi-award winning wine journalist, Randy Caparoso.

March 30, 2020 | Randy Caparoso
Award winning New York sommelier finds his kismet handcrafting Lodi grown Mission and Dry White Zinfandel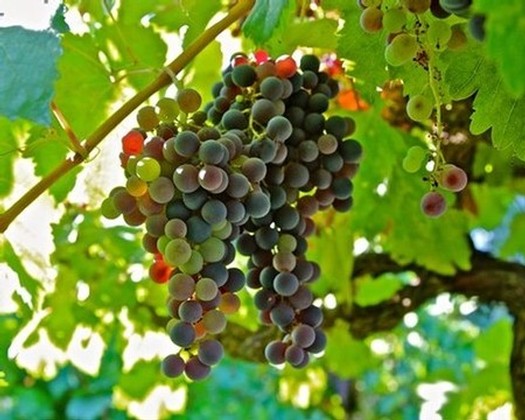 Patrick Cappiello is a sommelier with over 25 years of experience in the restaurant wine industry, mostly in New York City. He's been very successful at it, having earned recognitions such as a Wine Spectator "Grand Award" for three different restaurants, being named a 2014 "Sommelier of the Year" by Food & Wine Magazine, "Wine Person of the Year 2014" by Imbibe Magazine, and "Sommelier of the Year 2015" by Eater National.
And now Mr. Cappiello is in the process of transitioning from a career as a sommelier to a winemaker, and has begun producing wine from... Lodi!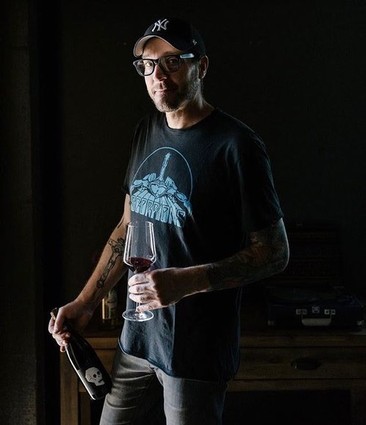 New York sommelier-turned-Lodi winemaker Patrick Cappiello (image courtesy of Monte Rio Cellars)
But not just any kind of wine. Cappiello's first two releases are, unusually...
• A light, soft, dry yet effusively fruit-centered varietal red wine made from the Mission grape — the European variety (a.k.a. Criolla, Pais, or Listan Prieto) first brought to Mexico, New Mexico, and California by the Spanish missionaries, but later abandoned by Californians once more deeply pigmented, aromatic black-skinned varieties such as Zinfandel became available sometime during the early 1850s (as living legacies of that period of transition, there are still some commercial plantings of Mission in Amador County's Mother Lode Country dating back to the mid-1850s).
• A "Dry White Zinfandel."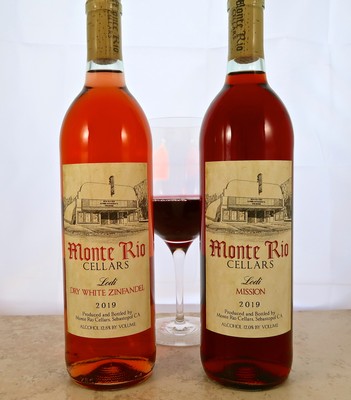 Mr. Cappiello's 2019 Monte Rio Cellars Lodi Mission ($24) is a pale brickish red with an effusive — make that, almost irresistible — fruit fragrance suggesting red berries, cranberry, and a whiff of curry plant-like herbiness, although it is on the palate where the wine distinguishes itself: a fresh, markedly light, easy drinkability wrought by mildly perky acidity and pillowy soft tannin lending focus to the clarity or purity (i.e. sans oak) of the red fruit quality, finishing with a touch of dusty earth tones. If you're fond of, say, Beaujolais from France, you'll like this wine, although it has less of the tutti-fruitiness of typical Beaujolais, and more of the herbal/earthy/dustiness typifying many a Lodi-grown red (particularly old vine Zinfandel when made with zero oak influence, which characterizes this wine).
The 2019 Monte Rio Cellars Lodi Dry White Zinfandel ($20) very much follows the trend of many of the popular dry rosés of today in that its color is a pale, transparent coral pink (a far cry from the gaudy pink colors popular a decade or two ago). There is a faintly organic note tweaking the cherry/berry/pomegranate fruit focus in the nose, and the light, faintly earth-toned red fruit sensations on the palate are mildly puckery in their refreshing, airy weighted, bone-dry quality.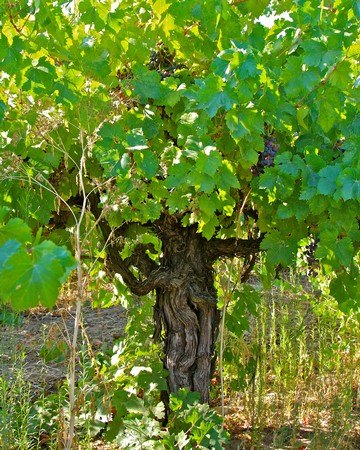 Why a Mission and dry-style pink Zinfandel? If you go to Mr. Cappiello's Monte Rio Cellars site, he tells you straight-up that his brand is a "dream project," all about producing "handcrafted wines in the spirit of Old California." The Mission grape, after all, was not just the first wine grape cultivated in California — during the 1700s and early 1800s, it was the only wine grape found on the west side of North America.
And California's first "White Zinfandel?" Believe it or not, the first pink style Zinfandel produced in California goes way back to 1869 when a Stockton winery called El Pinal Winery first began pressing clear colored Zinfandel juice off of skins before fermentation, utilizing fruit grown by Lodi area farmers. According to Charles Lewis Sullivan's authoritative book, Zinfandel: A History of a Grape and Its Wines, El Pinal's technique of turning free-run Zinfandel juice into a pinkish wine was so highly thought of that, in the late 1800s, California viticultural commissioner Charles Wetmore (also the founder of Livermore Valley's historic Cresta Blanca Winery) openly advocated the use of Zinfandel to produce "white," rather than red, wines.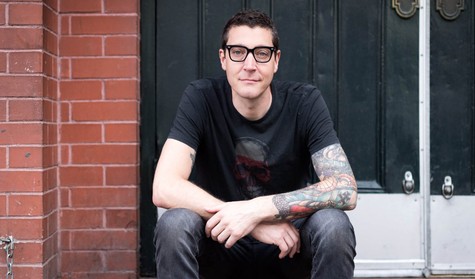 Although Mr. Cappiello fulfills his goal of capturing "Old California" in his choice of wine types, Mission and a White Zinfandel, these choices still go against the grain from a purely commercial perspective. Then again, he is a sommelier, which in itself makes this particular project something contrary to your typical, new winery start-up.
By way of explanation: Sommeliers are different from other professionals in the wine trade. They're more like a high school clicque, or high school chess club — the brainy ones who memorize endless amounts of trivial information. Consequently, sommeliers as a group tend to chatter among themselves; they are highly influenced by each other, they compete with each other to some extent, but they are also quick to close ranks and support each other's endeavors because, well, they're sommeliers.
Meaning, they all know the drudgery and thankless hours and effort that go into their jobs in restaurants and hotels. None of them are anywhere near "wealthy." Really. Almost all of them would have been much better off going into dentistry, banking or sales to make a reliable living. Not surprisingly, many sommeliers end up in wholesale wine and liquor sales once they marry and start a family. Others go into hospitality management. Invariably, almost every sommelier is forced to give up trying to make a career out of their charmed life, tasting and talking about wine, wine, wine, all day and all night.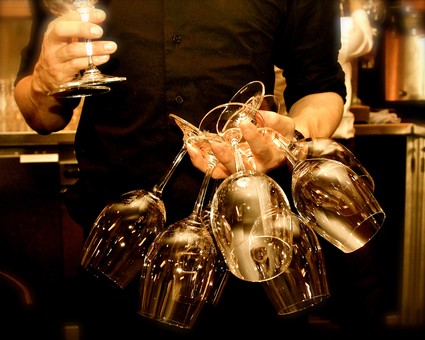 Then there is the tiny, and slowly growing, number of sommeliers such as Mr. Cappiello, who have been transitioning into the wine production industry. There are two positives when this happens:
1. Sommeliers who venture into winemaking tend to start off with the ideal conceptions of wine almost inherent in the profession — notably, wines that fall into the minimal intervention side of things. They're more open to the idea of "natural" wines, and their instinct is to produce wines more likely to reflect terroir (a "place" or vineyard) rather than, say, pure intensity (particularly in terms of "varietal" fruit qualities). As a group, sommeliers also show a marked preference for wines with lower alcohol, more natural acidity, and less influence of oak barrels. If you're into that style of wine, you can say that you have a "sommelier's palate," and chances are you'll like a sommelier's (or ex-sommelier's) wines.
2. When sommeliers start selling their wines, guess who are their first customers? Other sommeliers, of course. And so, whereas when most new wineries begin producing outstanding wine they still have a heck of a time getting high profile restaurants in big cities like New York, Chicago, Dallas or San Francisco to even consider their their products. But when a sommelier starts producing wine, you'll find their wines on the wine lists of hoity toity restaurants almost instantly. Sommeliers instinctively go for other sommeliers' wines, and for good reason.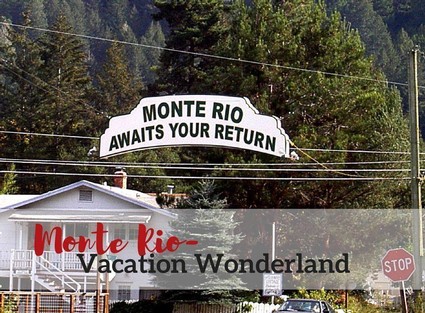 Hence, the significance of Cappiello's Monte Rio Cellars brand, which will soon include a Lodi grown Petite Sirah, an old vine Zinfandel and a red wine blend (2019s still in barrel, scheduled to be bottled in July of 2020). Speaking over the phone last week from the safety of his home on the Lower East Side of Manhattan, Mr. Cappiello told us: "I'm supposed to be out introducing my wines to all the markets, but obviously I can't. But I can tell you that I was attracted to Lodi for two reasons. First, I really like wines with a light body, with low oak, and that are drinkable all year round with all kinds of food, and you can produce that kind of wine in Lodi.
"Second, Lodi has the advantage in that it has heritage vineyards, yet the grapes are inexpensive relative to grapes from other regions. My goal, you can say, is to create wines that are handcrafted and affordable. $20 to $25 wines. This, too, is very possible in Lodi."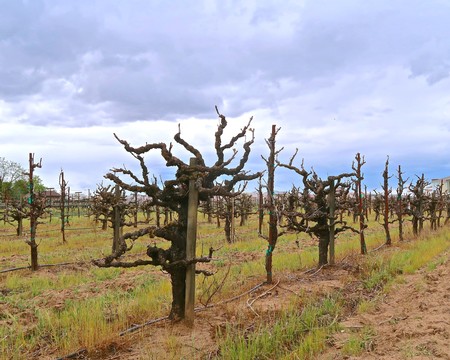 While the timing of Mr. Cappiello's first releases from the 2019 vintage has not been exactly ideal, he tells us: "Before the shut-down of the City I managed to get the first bottlings shown around in enough places that it's already in retail stores like Wine Therapy (in New York's NoLita, i.e. North of Little Italy neighborhood) and Discovery Wines (East Village). It will be in (celebrity chef) Marc Forgione's restaurants, and places like Racines NY (TriBeCa) and Popina (Brooklyn).
"We've made even more headway in California," adds Cappiello, citing the initial work of his California distributor Grandes Places Sélections. According to GPS sales manager Tyler Stacy, the Monte Rio Cellars wines have already been placed in Sacramento's Beyond Napa Wine Merchants, as well as in restaurnats like Brasserie Capitale, Origami Asian Grill, Masullo Pizza, and, soon to open in Lodi, Guantonio's Pizza (to arrange purchase in Lodi, contact Nick Guantone at 209-747-4657).
"The wines will be sold in 15 states, and that's just a start," Cappiello tells us. "I love the idea, for instance, of selling these wines in a state like Oklahoma. They are different, very interesting wines, yet they are very affordable because they come from Lodi — 'wines for the people,' so to speak."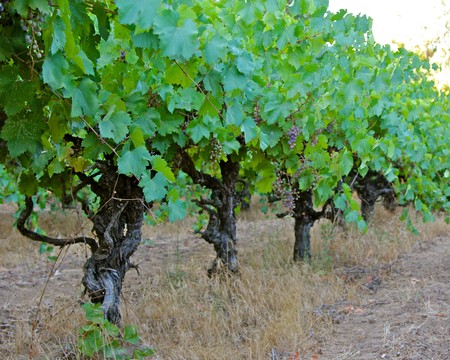 The Monte Rio Cellars Vineyard Sources
Mr. Cappiello tells us that he was originally inspired to produce a Mission after tasting a bottling of this red varietal by Sandlands, the personal label of Turley Wine Cellars winemaker Tegan Passalacqua (who also owns and farms the Kirschenmann Vineyard on Lodi's east side). The Sandlands Mission is sourced from ancient 1850s plantings in Amador County.
Says Cappiello, "I really liked the lightness and low key character of the grape. And so for my own Mission coming from Lodi fruit, the wine is made in a carbonic maceration style (i.e. a process whereby whole clusters are sealed in a closed tank, initiating an intracellular fermentation in each berry resulting in a softer, fruitier wine). Fermentation is finished in concrete and stainless steel tanks, and the wine sees almost no time in wood — there's no reason to, since the wine is enjoyable almost immediately."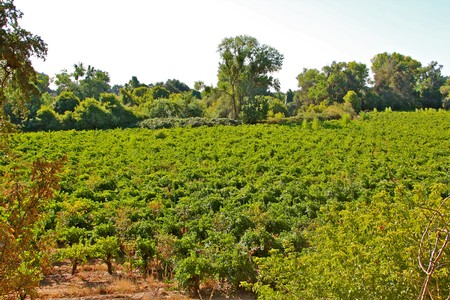 The source of Cappiello's Mission is the 18-acre Somers Vineyard, a low-lying riverside site east of Acampo consisting of almost gargantuan (topping 6-ft.), free-standing vertical cordoned vines, planted nearly 50 years ago. Cappiello first learned of this planting from Broc Cellars winemaker/owner Chris Brockway, who has produced tiny amounts of Somers Vineyard grown Mission at his handcraft urban winery in Berkeley.
Lodi's Mike Anagnos (Sunwest Ag Service), who farms these unusual Mission vines, tells us: "In an area (Lodi) where big vines are nothing unusual, these vines are big-big — almost every year, the pickers jokingly say they need ladders to pick these vines, even when it's not the same pickers.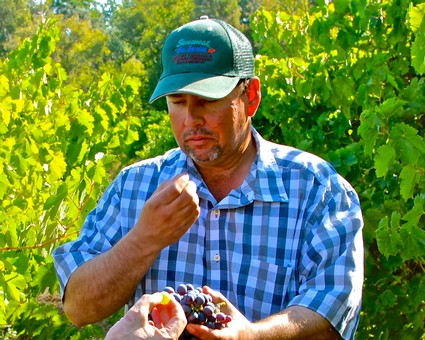 "On top of that, the canopies are also big because the soil, which I'd describe as a silty sand, is very rich, being located right alongside the Mokelumne River. Since I started managing the vineyard in 2007 the vineyard has flooded three times, in 2007, 2013 and 2017. In 2017 we weren't even able to get into the vineyard to prune until April. In 2013, it flooded in July.
"Yet these vines are still very resilient — through the floods, droughts, cold years and hot years, they just keep going. We get our lowest crops, about 35 tons (a little less than 2 tons per acre) in the dry years, and we've gotten as much as 95 tons (just over 5 tons per acre) in other years. The biggest challenge with Mission is that it is a vine that produces large clusters that tend to ripen unevenly. By late September it's not uncommon for plants to put out clusters that are completely red and some clusters that are still partially green, but the vines are ready to pick. Overall sugar readings may be low and the acids a little high, but this fits right in with what a lot of these new winemakers want these days, which is grapes with lower sugars to produce lighter, higher acid wines.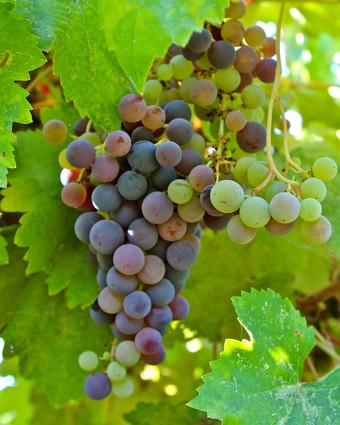 "From my understanding," adds Agnagnos, "this is the only Mission planting in Lodi." In fact, the only other Mission vines to be found are scatterings of individual plants in Zinfandel-dominant blocks such as Jessie's Grove's Royal Tee Vineyard on Lodi's west side, or in Stampede Vineyard way out on the east side next to the Clements Buckaroos Rodeo Grounds. The fruit from these random Mission plants end up being picked and blended into the Zinfandels from those vineyards.
Agnagnos also manages the Zinfandel block on Scottsdale Rd. going into the Monte Rio Cellars Dry White Zinfandel and soon-to-be-released red Zinfandel. "This is a field of vines of mixed age," says Agnagnos, "although we are not certain of exactly when they were planted. Our best guess is there are some vines planted as far back as 1929, but all the interplantings are from the 1970s. There is also some Primitivo clone Zinfandel in the mix, which are even newer, and which we also sent to Patrick."
This, as it were, is all music to Patrick Cappiello's ears, as it adds up to "super fresh wines" that are, just as importantly, affordable, food-versatile, and instantly appealing. "I'm 47 years old," says Capiello, "and I worked in the restaurant industry my entire life. I'm completely self-funded and am my only employee... and now, working with Lodi grapes fits in perfectly with what I'm trying to do."
Comments