Letters from Lodi
An insightful and objective look at viticulture and winemaking from the Lodi
Appellation and the growers and vintners behind these crafts. Told from the
perspective of multi-award winning wine journalist, Randy Caparoso.

February 29, 2020 | Randy Caparoso
Precedent's latest vineyard-designate Lodi Carignans and Zinfandels are the essence of transparency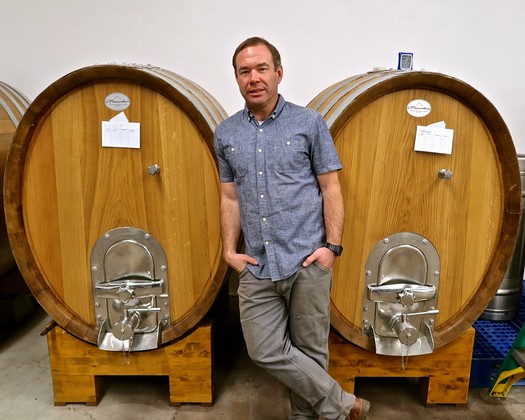 The 2018 Precedent Spenker Ranch Mokelumne River-Lodi Carignan ($22) is an amazing red wine because of its taste: redolent with lush, plump black cherry-ish fruit in the aroma, which transitions into flavors on the palate that is zesty and bouncy, mouth-filling yet lithe and limber in its feel (13.4% alcohol), plus long, savory, snappy sensations suggesting both the bright fruit and an almost truffle-like earthiness.
This Lodi-grown wine is also amazing because it epitomizes a word that is often bandied about but is rarely an accurate description of even the most artisanal of commercial California wines: transparency.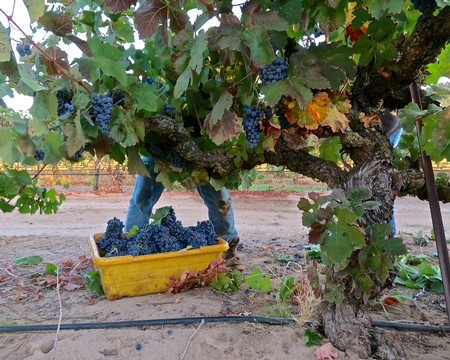 "Transparency" basically means having a good sense of where a product is coming from. In terms of wine, this means knowing the vineyard or region from where the grapes are sourced and being able to perceive that through sensory qualities. More recently, "transparency" has been used to describe wines made with minimal intervention — less "manufactured," so to speak, so you know the sensory qualities coming from the grapes are less mucked up.
The problem with this expanded definition of the term, however, is that just because a wine is made in a way that is less mucked up, it doesn't mean the result is actually good or interesting — i.e. truly transparent. In the hands of a sloppy or less meticulous winemaker, it can mean a wine that tastes dull or dirty, smelly in a bad way, or basically yucky. This is precisely what gets a lot of people riled up when they see wines sold as "natural," or "raw." Yucky wines would give any approach to winemaking a bad name.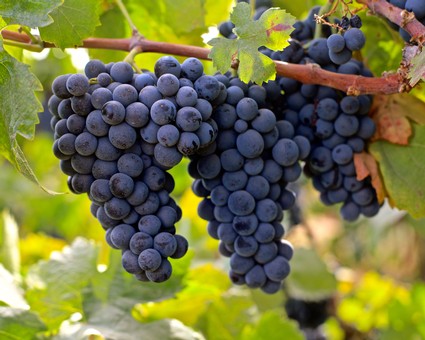 The beauty of the 2018 Spenker Ranch Carignane by Precedent Wine, on the other hand, is that its fruit profile is as fresh and pristine as any wine, made in any fashion anywhere in the world. More significantly, it tastes exactly like a red wine crafted from the Carignan grapes coming off of the Spenker Ranch, known locally as Jessie's Grove's Block 4. To be more precise, 8 acres of own-rooted Carignan vines (a block that, up until the mid-1990s, used to total over 40 acres) were originally planted by Joseph Spenker in 1900 and earlier. This growth has a long, established history of yielding red wines with the bounciest black cherry fruit qualities, yet always high enough in acidity to give the zestiest flavors which mingle with loamy earth-toned qualities typical of many red wines grown on the west side of Lodi's Mokelumne River appellation.
All of these qualities are captured, like lightning in a bottle, in Precedent's 2018 Spenker Ranch Carignane. This is "transparency" in spades, something that happens when you have the exact right circumstances: fruit from a venerated, 120-year-old planting placed in the hands of a winemaker with long-established creds of his own. In the case of the Precedent Wines, an owner/winemaker named Nathan Kandler, who is also the head winemaker for Santa Cruz Mountains' Thomas Fogarty Winery & Vineyards, for which Kandler has been producing impeccable Chardonnays and widely acclaimed Pinot noirs for well over 10 years.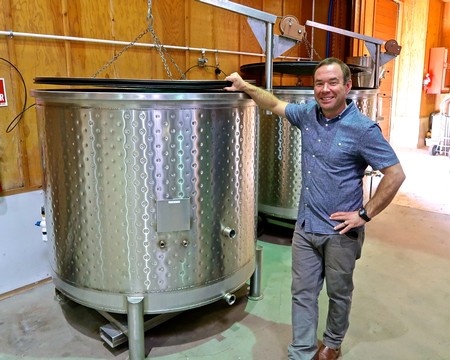 Earlier this week Kandler told us: "It's so interesting that there even is a handful of old Carignan plantings surviving in Lodi. Carignan excels as an old vine, but there's less of it than its other old vine counterpoint, Zinfandel. Now that we're making Carignans from two different vineyards in Lodi, we can appreciate the fresh, savory character unique to Spenker Ranch. What amazes me is the earthiness you naturally get in this wine. This is what makes the wine truly special."
In similar yet disintinctively different fashion for a west side Lodi red, the 2017 Precedent Mule Plane Vineyard Mokelumne River-Lodi Carignane ($22), grown by J & J Shinn Ranch, veers more into the strawberryish/cherry spectrum of the Carignan grape profile — absolutely teeming in this luscious character — manifested in silky, airy, almost ethereal qualities not unlike a classic Pinot noir, while retaining an even zestier edginess of natural acidity than the 2018 Carignan from Spenker Ranch.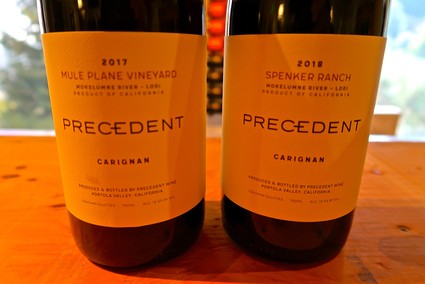 Following his personal predilections as a winemaker with, admittedly, something of a Pinot noir sensibility, Kandler picks his Mule Plane Vineyard Carignan at a sugar level that would be considered very low by current industry standards (around 21.5° Brix, i.e. sugar reading), which fits in perfectly with his native yeast fermented, minimal intervention protocols — including an aversion to any amendments that alter flavors or increase phenolic content (i.e. color and tannin), or water to lower alcohol (Chandler's Mule Plane finishes naturally at a sleek, fluid 12.5%).
Kandler tells us: "California Carignans can be dark colored but also a little blocky or monolithic. I go for a lighter, more floral, effusive, elegant style. To get that, I ferment the whole cluster, after holding the grapes in a closed tank for about 4 days until we get slight carbonic maceration (i.e. intracellular berry fermentation, which tends to accentuate fruitiness and yield softer tannin). After that, we remove the tops of the tank and get the fermentation going with foot treading. I'll do pump-overs instead of punch-downs to keep the cap (i.e. the grape skins rising to the top during fermentation) wet and to get a lighter extraction (thus minimizing bitterness from tannin). After about 8 days, when the fermentation is not quite completely dry, we'll press the wine off the skins and age them in completely neutral French oak — barrels that are at least 6, 7 years old and previously used only for Chardonnay, never any red wines.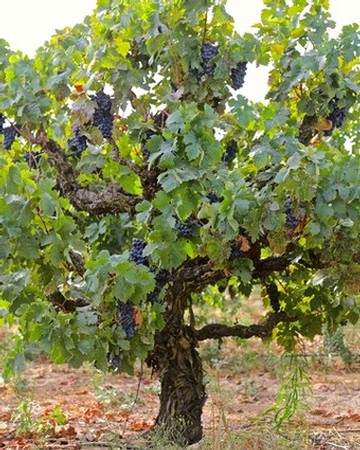 "The Shinn family planted Mule Plane in the late 1920s and have been farming it for four generations. These are classic Lodi, own-rooted vines growing in the fine sandy loam soil of the Mokelumne River which gives this particular Carignan its crunchy, fresh red fruit expression. I strive to keep this sense of place by fermenting and aging naturally, using very little sulfur when bottling, which is done unfined and unfiltered."
Kandler applies the same sensibility and methodology to his two current releases of vineyard-designate Lodi grown Zinfandels, and the results are astounding:
• An almost wildly aromatic 2018 Precedent Victors Mokelumne River-Lodi Zinfandel ($28) that exudes perfumes of pure, black cherry varietal fruit, which comes across as tight, lean (just 13.6% alcohol) yet zesty as get-all, lighting up the palate like a high-beam light.
• An equally zippy but even more refined, silken, layered 2017 Precedent Kirschenmann Vineyard Mokelumne River-Lodi Zinfandel ($28) that tingles the nostrils with a super-strawberry/cherry Zinfandel aroma, taking on baking spice sensations as it glides across the palate like foam on tropical beach sand.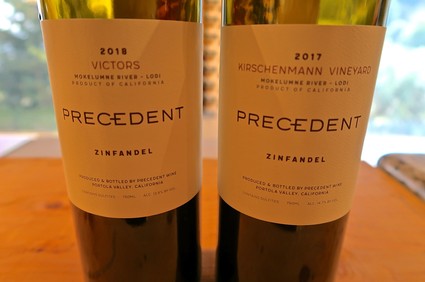 Like his Carignans, Kandler's Zinfandels are native yeast fermented and bottled unfiltered/unfined. The wood aging is in both 1,000-liter Slavonian oak casks (or funders) and completely neutral barrels that are a minimum of 6 or 7 years old.
His "Victors" Zinfandel, explains Kandler, comes from a Zinfandel planting on E. Victor Rd. (CA 12) near the old Roma winery facility. It is a block of spur-pruned, vertical cordon vines of mixed age, dating back primarily between the '50s and '70s. As a Zinfandel, it is very "east side" — expressing a pure, pungent red berry varietal fruitiness, and less of the loamy earthiness typically found in Zinfandels grown west of the City of Lodi, combined with a sense of lightness and perceptible acidity reflecting Kandler's penchant for harvesting earlier than typical Zinfandel producers.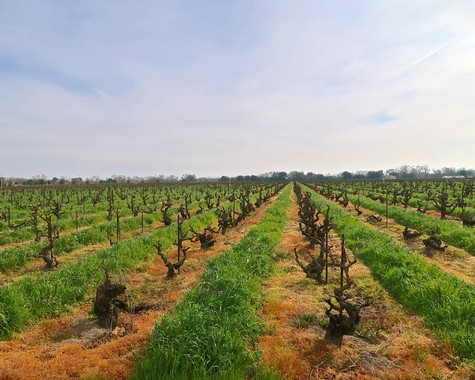 Although located barely a mile away (as the crow flies), there is an almost supreme sense of "perfection" in the structural character of the Kirschenmann Vineyard Zinfandel, says Kandler, "because this comes from a vineyard planted on its own roots in 1915 in an oxbow of the Mokelumne River on a unique deposit of sand, chalk, and silica. It is currently under the stewardship of a good friend, Tegan Passalacqua. I don't know anyone who does as much green drop (i.e. dropping less than-perfect clusters to the ground) as Tegan, before and during harvest. This is one of the most thoughtfully farmed vineyards in California, transcending what we thought we knew about Lodi Zinfandel."
Thinking out loud about the state of the Lodi wine industry today, and the danger of more old vine plantings disappearing, Kandler adds: "I'm wondering if it makes sense for Lodi growers to take matters into their own hands once again by forming co-ops, to produce mostly $18, $19 wines (our note: the average retail price category that continues to grow significantly, despite the overall softening of consumer wine sales in recent years), plus smaller percentages of more premium-priced wines coming from the more unique vineyards."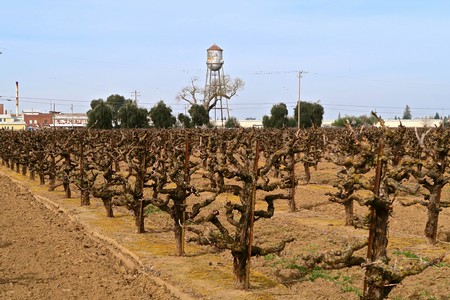 These types of co-ops, in other words, would be completely different from the Lodi co-ops of old, which specialized in low-priced fortified wines and brandies (re Lodi's fascinating history as a Johnny-come-lately wine region). Says Kandler, "Good examples of this type of co-op would be Produttori del Barbaresco in Italy (which consists of some 50 families farming about 250 acres of Northern Italy's most prestigious grape, Nebbiolo), or Le Chablisienne in France (the latter, consisting of 300 growers representing some 17,000 acres of coveted Chardonnay plantings). These types of co-ops have been working very successfully for growers in Europe for nearly 100 years, and their wines are respected all over the world."
For independent vintners like Kandler, the ultimate objective is a continuation of access to heritage vineyards of a certain age. After all, the 30-to-50-year-old vineyards that are being torn out all over Lodi as we speak might have been the next 80-to-100-year-old heritage plantings in another 30 to 50 years. A blink of an eye in the life of other great wine regions of the world. Including Lodi!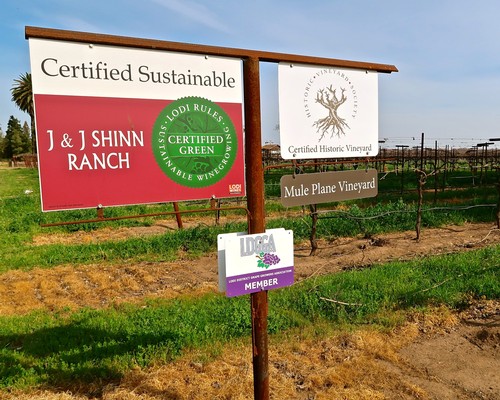 Comments