Letters from Lodi
An insightful and objective look at viticulture and winemaking from the Lodi
Appellation and the growers and vintners behind these crafts. Told from the
perspective of multi-award winning wine journalist, Randy Caparoso.

February 4, 2020 | Randy Caparoso
Vineyard caretakers take center stage at Zinfandel Advocates & Producers' 2020 Flights! event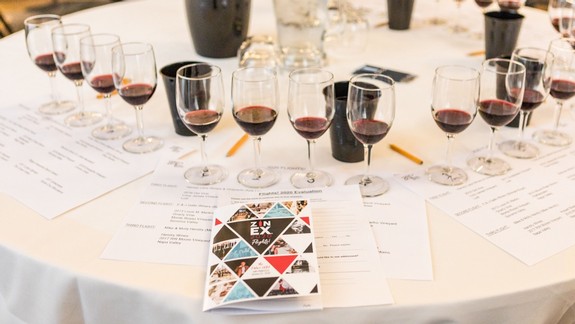 There was an illuminating moment last week (Friday, January 31) — when the intellectual understanding of the value of a vineyard suddenly became a sensory one, as the wine from that vineyard was tasted — when Harney Lane Winery co-owner/grower Kyle Lerner talked about the 2017 Harney Lane Winery Scottsdale Vineyard Zinfandel ($40), made from his family's small stand of gnarly old vines growing just east of the old Central Pacific Railroad tracks that originally put "Lodi" on the map back in the 1870s.
"The Scottsdale Vineyard," explained Lerner to a roomful of Zinfandel fanatics sitting in the posh ballroom of San Francisco's Palace Hotel, "has its own sense of place that I can't replicate anywhere else. It's a tiny block of head trained, own-rooted vines planted some time in the early 1900s. Our other main old vine vineyard-designate Zinfandel, the Lizzy James Vineyard, is barely a mile and a half away, and has the exact same soil and micro-climate. But it is the blueberry expression of the Scottsdale that is totally different. For years we called it the 'blueberry block' because of its distinctive flavor."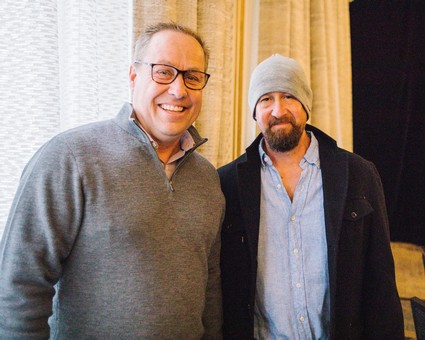 To obfuscate the "mystery" of Scottsdale Vineyard even further, somewhat tongue-and-cheekly (we hope!) Lerner added, "Perhaps its the rumbling of the trains going by that gently massages the roots that makes this vineyard unique... whatever it is, it's something."
And, in fact, Harney Lane's 2017 Scottsdale Vineyard Zinfandel was replete with floral fragrances suggestive of blueberryish fruit emanating from the glass, followed by sensations of the same contained in a finely textured medium-weight body. These impressions were in somewhat of a gentle contrast with the 2016 Harney Lane Lizzy James Vineyard Zinfandel ($36) poured right alongside the Scottsdale: the Lizzy James marked by more of a red berry/black cherry perfume; just as silky as the Scottsdale, only with a tad firmer, zingier core of acid/tannin in its medium-full structure, giving the wine a layered and dramatically long, evolving character on the palate (in contrast to the more singularly sensuous feel of the Scottsdale).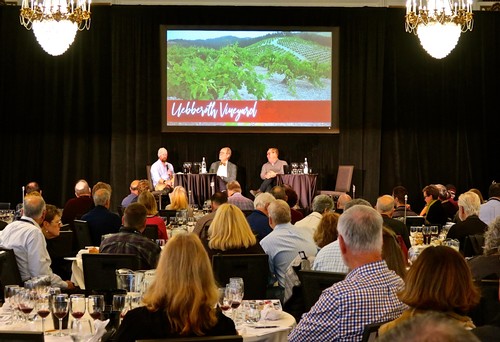 The occasion for this Zinfandel tasting was a yearly event called Flights! put on by Zinfandel Advocates & Producers (a.k.a. ZAP), in which California's finest Zinfandels are formally presented by vintners sitting on cushy armchairs on a stage to converse with ZAP founder, and famed Zinfandel specialist, Joel Peterson.
2020's Flights! theme was growers — or as Peterson put it, the "caretakers... people behind the wines, who don't get a lot of recognition since it usually is winemakers who are front and center talking about the wines."
Peterson also referred to the old wine industry adage, that "wine is made in the vineyard." It is, of course, true that we also need talented winemakers working in wineries to turn grapes into good wine. But it is impossible to turn less-than-stellar grapes into stellar wines reaching a higher level. The finest wines in California, and from anywhere else in the world, must come from grapes directly reflecting the quality and character coming out of individual vineyards and appellations. In which case, it is the people who care for these vineyards who play the key role — perhaps more key than that of winemakers.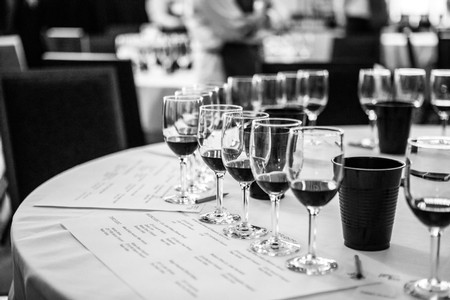 Zinfandel, among all other wines of the world that can reach phenomenal heights, is peculiar in that the finest Zinfandel vineyards are also associated with plantings that have reached a certain age. The best California Zinfandels tend to come from vineyards that are at least 50 years old, and some of the most distinctive Zinfandels come from vineyards planted as long ago as the late 1800s.
It is not, of course, as if perfectly fine Zinfandel can't be produced from newer plantings of the age of, say, a typical Napa Valley Cabernet Sauvignon planting, which is less than 20 years old. Nonetheless, the state's most established Zinfandel specialists — including Ridge Vineyards, Turley Wine Cellars and Robert Biale Vineyards, who were among the 10 wineries sharing the 2020 Flights! stage with Lodi's Harney Lane Winery last week — have all had the benefit of working with both younger vines and downright ancient vines throughout their history, and they all say the same thing: No matter how good the site (i.e. favorable climate, soil and topography) for younger vines, it is still the older vines that produce the most most interesting Zinfandels. (For further reading, see our post Can Zinfandel be saved? Conversation with Turley's Tegan Passalacqua).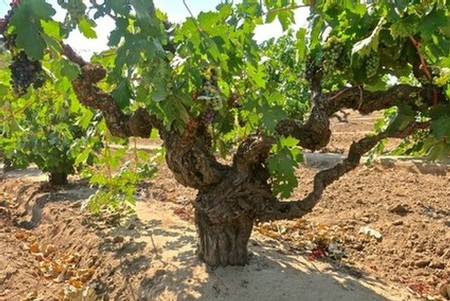 Hence, ZAP's most recent push for something they are calling "California's Legendary Zinfandel Vineyards" — vineyards that have been (according to ZAP literature) "highly regarded over time," and that "grow wines that hold and evolve well over time."
At the start of the 2020 Flights! presentation, Peterson introduced a visual amuse-bouche for a series of videos recently produced by ZAP highlighting a number of these Legendary Zinfandel Vineyards (including Harney Lane's Kyle Lerner, seen talking about Lizzy James Vineyard) which you can view at this site: Legendary Vineyards Teaser.
"Real legends," you hear in the ZAP teaser, "are grown." Of the nine other grower/speakers sharing the stage with Lerner, E. & J. Gallo's Brenae Royal — the current viticulturist/caretaker of the historic Sonoma County mountain growth known as Monte Rosso Vineyard (orginally established in 1886) — might have delivered the best quote of the day: "You really are drinking history when you taste a wine like the 2013 Louis M. Martini Monte Rosso Vineyard Zinfandel (for the record, an amazing wine, bursting with pure Zinfandel spice)." Echoing Lerner's description of his Scottsdale Vineyard Zinfandel, Royal added, "These are coming from vineyards that just can't be replicated."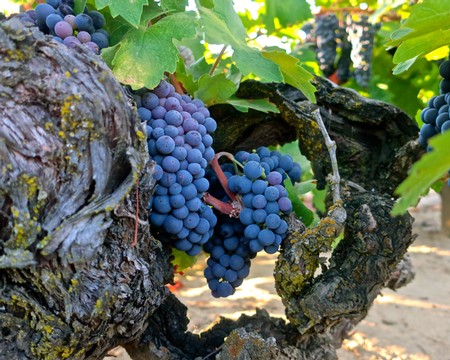 Representing the Lodi region, Lerner talked about the history of the Mettler family, who have been farming on Lodi's east side since 1899. "After over 100 years," said Lerner, "we were facing daunting pressure... starting up a winery was, in a way, a matter of survival for us."
Ancient vine "Legendary Zinfandel Vineyards," Lerner seemed to imply, are fine and dandy to own, but it all means squat if you cannot create a demand for the grapes coming off of those vineyards, and sell them for a price that exceeds the cost of farming them.
Lerner went on to describe the daunting task of buying and rehabilitating the property they re-named Lizzy James Vineyard (after the middle names of the Lerners' two children): "We purchased the vineyard 20 years ago from developers who first threatened to pull out the vines and build some homes, and then later larger parcels consisting of fenced-in horse ranch lots. Since we owned the surrounding properties and really didn't want to see fences put up around them, we decided to take the chance and buy the old vineyard, which was originally planted in 1904.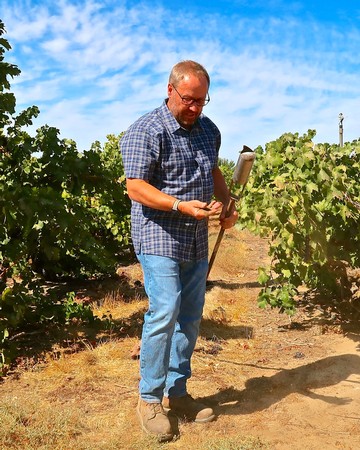 "The vineyard, however, was in poor shape, and grown strictly for White Zinfandel. Weeds were higher than the vines, and there were some vines with about 75 spurs putting out 6-inch canes (note: a remark qualifying as another farmer's tall tale, but you catch his drift) that we had to take down to 5 spurs and longer canes. Even after all the work, there are still many of these 116-year-old vines that have just 2 spurs putting out just 2 or 3 clusters each year. Each individual vine has its own 'groove,' but that's the unique aspect of these special vineyards."
To make farming once-decrepit parcels like Lizzy James Vineyard worthwhile, eventually (in 2007) Lerner and his wife Jorja had to approach Jorja's parents, the late-great George Mettler and current Harney Lane Winery matriarch Kathleen Mettler, with a proposal to start a winery for the simple reason that they needed to turn their own grapes into their own wines in order to make the family farming business economically sustainable. Relying on the whims of wineries, the ever-fluctuating economy and grape market was no longer an option.
The rest, of course, is recent history: Today Harney Lane Winery is among Lodi's most successful and highly regarded wine producers, and their Zinfandel is considered among California's finest....
And having "Legendary" vineyards certainly helps!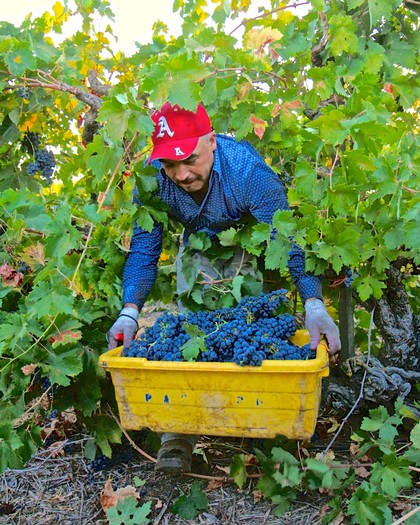 Comments