Letters from Lodi
An insightful and objective look at viticulture and winemaking from the Lodi
Appellation and the growers and vintners behind these crafts. Told from the
perspective of multi-award winning wine journalist, Randy Caparoso.

February 18, 2020 | Randy Caparoso
Pop quiz - So you think you know Lodi wine?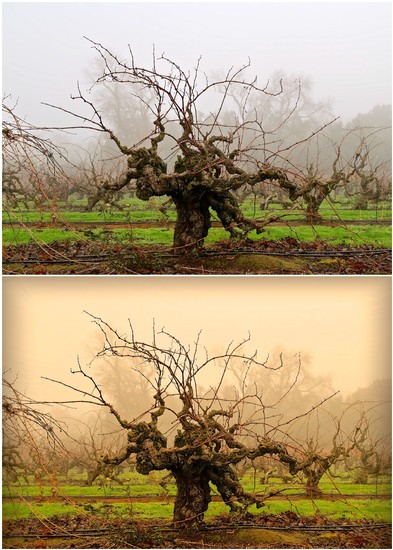 So you think you know Lodi? Here is a chance to test yourself on what we consider the most basic things to know about Lodi wines and Lodi wine country. If you can answer most of these questions straight away, then yes, you are truly a Lodi wine geek, you lovable weirdo.
But we're warning you: We're not making it easy, and many of the questions are technical in nature, or else reflect something of a Lodi "insider's" knowledge. The answers, of course, are at the very end. And once you know all, you can indeed consider yourself a Lodi wine "master."
Have fun!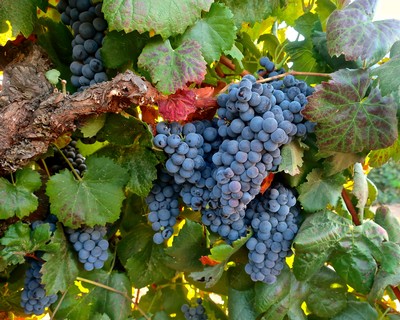 1. Let's start with "A" — name the black-skinned grape that starts with A, was widely planted in Lodi during Prohibition (1920 to 1933) for shipping to home winemakers across to country, and is still cultivated today for wineries producing red wine blends.
2. What year did Lodi become incorporated as a City?
3. What is the population of the City of Lodi today?
4. What was the name of the original settlement before it was changed to Lodi in 1874?
5. In what year was Lodi first approved as an American Viticultural Area (i.e. AVA)?
6. What is the climate of the Lodi wine usually classified as?
7. What is Lodi's total acreage of planted wine grapes?
8. What other California wine region has an average high/low growing season temperature most similar to Lodi's?
9. How many sub-AVAs are there in Lodi, and in what year were they approved?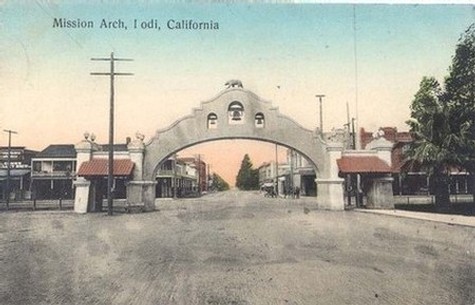 10. What is the name of Lodi's most historic sub-AVA, surrounding the City of Lodi?
11. What are the names of Lodi's other 6 sub-AVAs?
12. What percent of Lodi's grapes are still grown in the region's historic Mokelumne River appellation?
13. What is the soil series type unique to the Mokelumne River AVA?
14. What is the elevation of most of the Mokelumne River appellation?
15. What is a dominant soil series found in the slightly higher elevation hillside AVAs east of the Mokelumne River appellation, and just west of the Sierra Nevada Foothills?
16. What is a dominant soil series found in the lower-lying terrace topographies just north of the Mokelumne River appellation, and just east of the Sacramento-San Joaquin River Delta?
17. How many varieties of wine grapes are now grown in Lodi?
18. Name at least five grapes of Spanish origin that have become popular in Lodi vineyards.
19. What is the name of Lodi's (and California's, for that matter) leading grower and producer of Spanish varietals?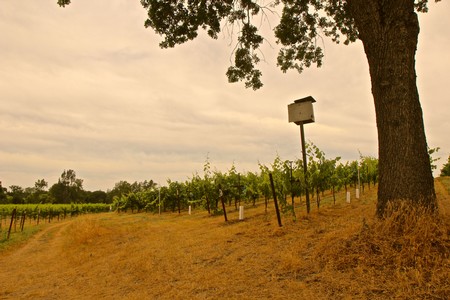 20. Name one white wine grape and one red wine grape, both long associated with German wine growing, that does surprisingly well in Lodi.
21. Name at least five grapes of Italian origin that are grown and bottled as varietal wines in Lodi today.
22. What was the name of the winery established in the Stockton area in 1858 (in operation until the 1920s) that kickstarted the Lodi winegrowing industry by contracting numerous growers to plant grapes of European origin in the area, many of those grapes sourced from the winery's nursery?
23. What is the name of Lodi's oldest continuously farmed vineyard, when was it planted, and to what grape?
24. What is the name of Lodi's oldest Zinfandel planting, when was it planted, and who owns it today?
25. Name at least two families who have been farming in the Lodi appellation since 1900 or earlier in the 1800s, and who now own Lodi-based wineries.
26. What is the name of the east side Mokelumne River vineyard that is now cultivating over 50 varieties of German and Austrian grapes?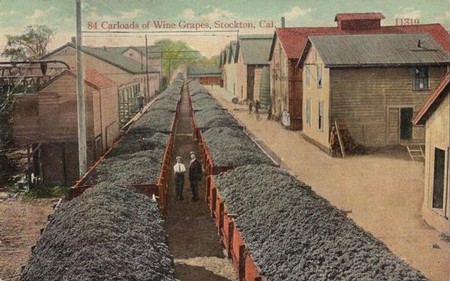 27. What is the name of the winery and vineyard in Lodi's Mokelumne River that has proven that white "Rhône" grapes are exceptionally well suited to this wine region, and name at least four of these types of grapes that are grown and produced on this estate?
28. When we talk about the "east side" and "west side" of Mokelumne River-Lodi vineyards, what is the dividing line usually associated with this unofficial delineation?
29. What makes Mokelumne River's east side different from its west side?
30. When it comes to Zinfandel, what sensory differences are usually found in wines from east vs. west side vineyards?
31. What year was the Lodi Winegrape Commission formed, and who originally established this organization?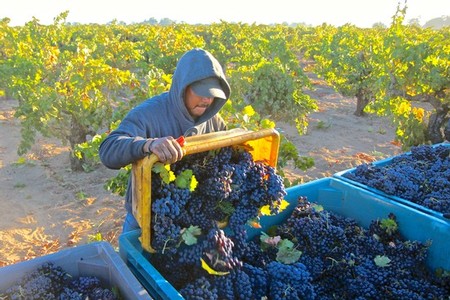 Harvest in Lodi's oldest existing vineyard, originally planted in 1886
32. What are the names of the two famous Napa Valley wine producers who graduated from Lodi Union High School?
33. Up until the 1980s, what were the two most widely planted grapes in Lodi?
34. What are the three most widely planted grapes in Lodi today?
35. What is the name of the winegrowing program launched in 2005 as a third-party certified entity that is now associated with over 1,000 vineyards totaling over 51,000 acres all over California and (most recently) in Israel?
36. Let's end with "Z" — name the black-skinned grape that starts with Z (other than Zinfandel) that is of Austrian origin and is grown in Lodi and bottled as a varietal red.
And the answers are below...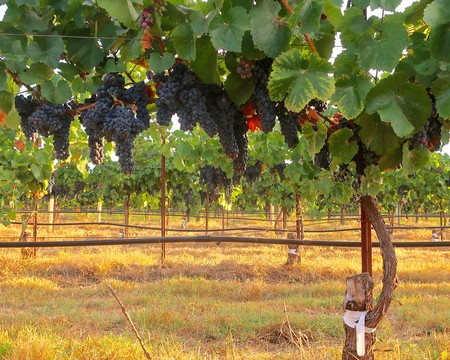 Answers
2. 1906
3. The most recent estimation is over 66,000 people (in the last official census in 2010 the count was over 62,000)
4. Mokelumne (pronounced moh-KUL-uh-mee) – a corruption of the original native Plains Miwok tribe's word for river (mogul) and "people of" (one).
5. 1986 (and revised in 2002)
6. Mediterranean climate (i.e. warm, dry summers and mild, wet winters)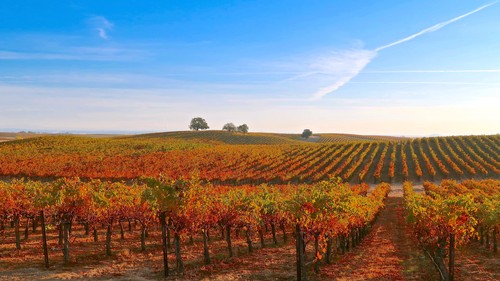 7. Over 100,000 acres
8. Mid-Napa Valley (averaging 89°/55° compared to Lodi's 90°/54° over the past 100 years, Revising our assumptions and classifications of wine region climates)
9. 7 sub-AVAs, approved in 2006 (re The nitty-gritty on Lodi's seven AVAs)
10. Mokelumne River
11. Alta Mesa, Borden Ranch, Clements Hills, Cosumnes River, Jahant, and Sloughhouse
12. About 42%
13. Tokay sandy loam – a deep (generally over 25 feet, as deep as 90 feet in many areas), high-vigor, well-drained, and consistent fine sand alluvium originating from the granitic rock base of the Sierra Nevada mountain range to the immediate east.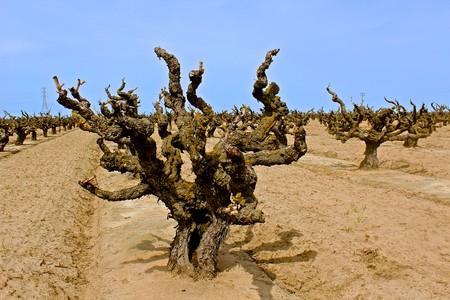 14. 50 to just over 100 feet, on largely flat topography
15. Redding series gravelly loam — a shallow, reddish clay alluvium with gravel or cobble, with a hard clay duripan at 2 to 3 feet — typifying Lodi's Clements Hills, Borden Ranch and Sloughghouse AVAs
16. San Joaquin series sandy loam — another shallow, reddish-brown clay alluvium with sandy-clay loam over a hard clay duripan (also recognized as the official California State Soil) — typifying Lodi's Jahant, Cosumnes River, and Alta Mesa AVAs
17. Over 125
18. Among these varieties: Albariño, Carignan, Tempranillo, Graciano, Garnacha (a.k.a. Grenache), Garnacha Blanca (a.k.a. Grenache blanc), Mencía, Monastrell (a.k.a. Mourvèdre or Mataró), or Verdejo
20. Bacchus or Kerner among white wine grapes, and Dornfelder or Blaufränkisch (a.k.a. Lemberger or Limberger) among reds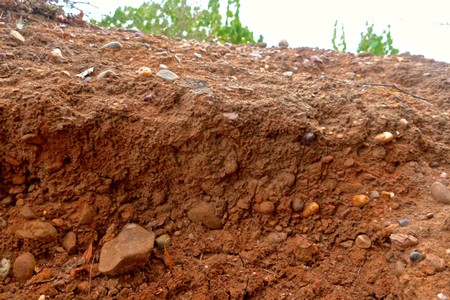 21. Among these varieties: Aglianico, Barbera, Dolcetto, Fiano, Grignolino, Marzemino, Montepulciano, Nebbiolo, Nero d'Avola, Ribolla Gialla, Sangiovese, or Teroldego
22. El Pinal Winery
23. Bechthold Vineyard, planted 25 acres of Cinsaut (a.k.a. Cinsault) in 1886
24. Royal Tee Vineyard; planted in 1889, and still owned by descendants of Joseph Spenker who also own and operate Jessie's Grove Winery (Greg Burns and his mother, Wanda Woock Bechthold)
25. Among these families: the Langes (LangeTwins Family Winery & Vineyards); the Mettlers (two separate branches, who own Harney Lane Winery & Vineyards and Mettler Family Vineyards); the Phillips family (Michael David Winery); and the Spenkers (Jessie's Grove Winery)
26. Mokelumne Glen Vineyards, owned and farmed by the Koth family and sourced by nearly a dozen different wineries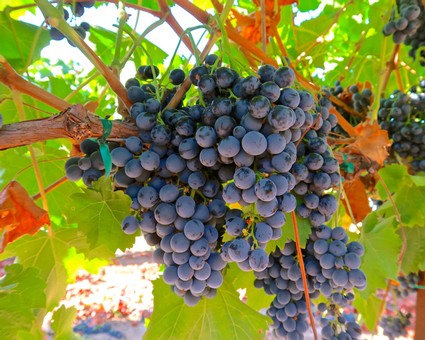 27. Acquiesce Winery & Vineyards, planted to Bourboulenc, Clairette blanche, Grenache blanc, Piquepoul (a.k.a. Picpoul blanc), Roussanne, and Viognier (plus Grenache noir for dry rosé production)
28. You can say CA Hwy. 99; but the demarcation with more historic precedent is the old Southern Pacific Railroad tracks (now owned by Union Pacific Railroad) that run north-south through the City of Lodi
29. Deeper and sandier variations of Tokay sandy loam on the east side; and slightly loamier, less sandy soils on the west side
30. Eastside Mokelumne River Zinfandels tend to be more floral with red fruit perfumes, and slightly more acidity; and west side Mokelumne River Zinfandels are lusher and rounder in fruit, with earthier (suggesting loam, sometimes compost) aromas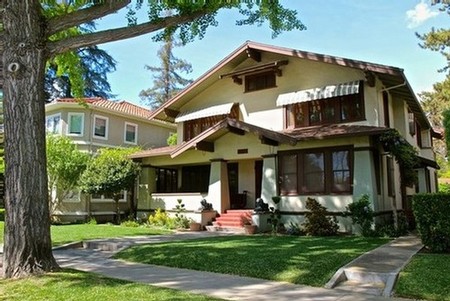 31. Founded by Lodi winegrowers (now numbering over 750) in 1991, and re-confirmed with a vote taken every 5 years
32. Robert Mondavi and Peter Mondavi – the sons of a successful Lodi grape packer named Cesare Mondavi (who purchased Napa Valley's historic Charles Krug Winery in 1943)
33. Flame Tokay (a.k.a. Tokay, primarily sold as a fresh table grape) and Zinfandel
34. Zinfandel (over 16,500 acres), Cabernet Sauvignon (over 13,900 acres), and Chardonnay (over 12,400 acres), according to the most recent (2018) California Grape Acreage Report
35. LODI RULES for Sustainable Winegrowing
36. Zweigelt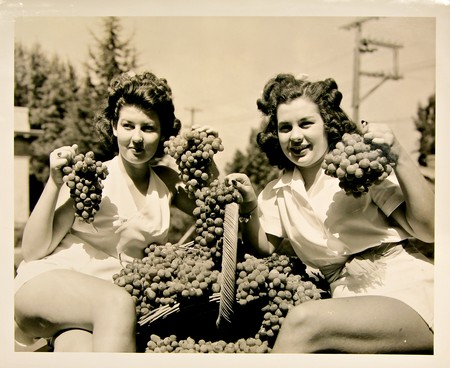 Comments