Letters from Lodi
An insightful and objective look at viticulture and winemaking from the Lodi
Appellation and the growers and vintners behind these crafts. Told from the
perspective of multi-award winning wine journalist, Randy Caparoso.

October 13, 2023 | Randy Caparoso
Story of an appellation—Part 3, Lodi's sister grapes and era of grape packers and cooperatives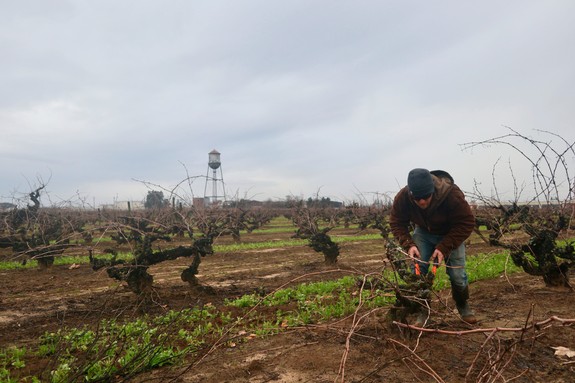 Continued from Story of an appellation—Part 2, origin of Lodi as a city and agricultural region
Sister grapes—Flame Tokay and Zinfandel
While virtually unknown outside of Lodi, pink-skinned Flame Tokay remains emblematic of the appellation because
1. It was the most widely planted variety of Vitis vinifera (i.e., the European family of wine grapes) in Lodi for over 100 years.
2. Its suitability to Lodi's specific terroir taught generations of growers almost everything they needed to know about viticulture in Lodi.
Back in 1907, when the City of Lodi celebrated its newfound wealth thanks to sales of Flame Tokay by putting on a 3-day Tokay Carnival in the middle of harvest, citizens elected a Queen Zinfandel to preside over the festivities. By the 1880s, Zinfandel had already been established as the variety most likely to succeed as a wine grape in the Lodi region.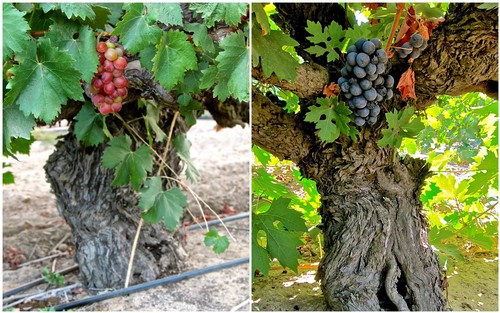 Today Zinfandel remains Lodi's most widely planted grape—despite the obvious economic importance of grapes such as Cabernet Sauvignon, Chardonnay, Merlot, and Sauvignon blanc—for the same reason Flame Tokay once ruled the roost in the region between the California Delta and the Sierra Nevada foothills: Because it was so easily adapted to the region's natural conditions.
The success of both Zinfandel and Flame Tokay in Lodi was never just an economic or historical happenstance. It was always terroir related, particularly as it pertains to the fine-grained alluvium classified today as Tokay series sandy loam, and the diurnal nature of the warm Mediterranean climate in the immediate vicinity of the City of Lodi, now officially demarcated as the Mokelumne River AVA. Both grapes took to these natural circumstances like fish to water.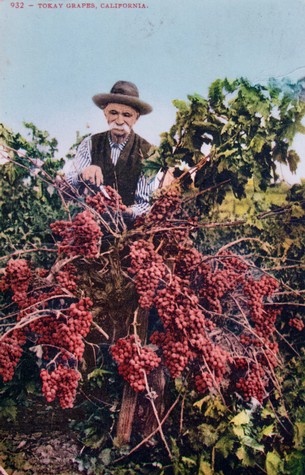 The two grapes, in that sense, were like sister varieties. Lodi as a region was the king of Flame Tokay because you couldn't successfully grow the grape anywhere else in California. Go a few miles north where the soil transitions from a deep sandy loam to a shallow clay loam, or a few miles south further away from the moderating influence of the breezes coming off the California Delta, then you couldn't get Flame Tokay to turn its vivid pink color.
Same with Zinfandel. Sure, it is possible to grow good Zinfandel in the Lodi's Jahant or Clements Hills AVAs, defined by shallower, gravelly clay soils; but only in the areas that are close enough to the banks of the winding Mokelumne River where there are enough deposits of sandy alluvium for grapevines to set the deep root systems necessary for grapevine health.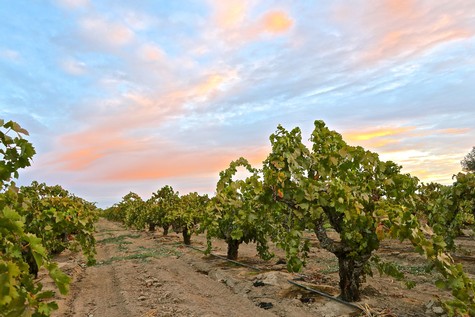 As in the Mokelumne River AVA, the historic Zinfandel plantings over 50 years old that you still find in Clements Hills are largely own-rooted; the sandy soils found only along the river allow for sufficient enough resistance to phylloxera—the root louse that once decimated vineyards all around the world in the late 1800s—to maintain long term productivity, thus economic sustainability.
Jerry Fry, the patriarch of another one of Lodi's leading vineyard management companies, Mohr-Fry Ranches, has always talked about how Zinfandel and Flame Tokay affected viticultural practices in Lodi. "In a lot of ways, growing Tokay taught us how to grow Zinfandel and other wine grapes. We thinned shoots and pulled leaves to knock out leafhoppers, in order to concentrate the color and flavor of our Tokay. So it only made sense to take care of our Zinfandel the same way."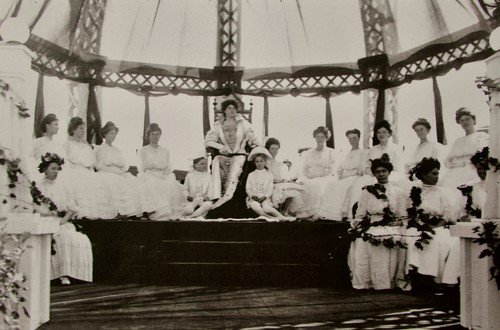 Turn of the century rise of wineries and cooperatives
In his book Zinfandel: A History of a Grape and Its Wines, Charles Lewis Sullivan wrote that in 1883 an El Pinal Zinfandel was submitted to a viticultural convention in San Francisco. Sullivan also made note of the fact that El Pinal also produced a pinkish wine from free-run Zinfandel juice, which would have made this California's first "White Zinfandel," some 95 years before the name of this varietal sub-category was coined.
El Pinal Winery continued to dominate local wine production up until the early 1900s. As virtually the only buyer, the Stockton winery dictated grape prices to most of Lodi's growers. But that would soon be challenged.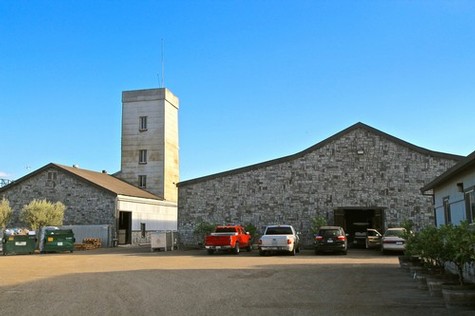 In 1900 Urgon Winery was founded by an enterprising German emigrant winemaker named Adolph Bauer, who recognized the need for a local wine production facility at a time, during the late 1890s, when many Lodi farmers were transitioning from watermelons to grapes. With the help of financial partners Jacob Brack and John Guggolz, Bauer established the first independent facility for wine and brandy production in the Lodi region, a mile north of Lodi on Woodbridge Road at the Urgon railroad switch. Until then, Lodi growers had been forced to sell all of their grapes to El Pinal Winery—re-incorporated as George West and Son Winery in 1902—located further south in Stockton.
Operating out of two facilities, one at Stockton and Pine Streets in Lodi and the other at Woodbridge Road, Urgon Winery reportedly paid growers as much as $22-$23 per ton for their grapes. Growers flocked to Bauer's receiving stations, which crushed a staggering 63,000 tons in 1903. Not to be outdone, however, George West and Son Winery acquired the two competing facilities in 1904, and grape prices dropped back down to as low as $3.50 per ton.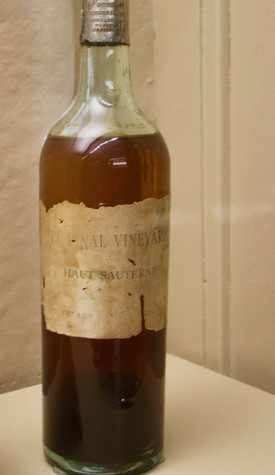 In direct response to the West family's aggressive actions, Lodi growers began to establish their own wineries as cooperatives, duplicating a European model that had worked particularly well in Germany, where growers sell grapes to their own jointly owned winery, producing products either marketed under their own brands or sold to other wineries, or often both.
The first such Lodi co-op, established in December 1904, was the Woodbridge Vineyard Association, located on a 10-acre property along the south bank of the Mokelumne River (across the water from present-day Woodbridge Golf & Country Club), in the little community of Woodbridge just west of the soon-to-be-incorporated City of Lodi. Starting off with 39 growers/members, this cooperative crushed its first 3,138 tons in 1905 and growers received an average of $5 per ton.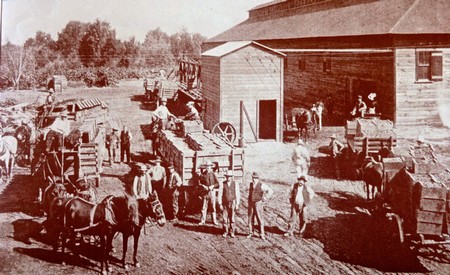 In a 2007 issue of Lodi Historian, Ralph Lea, and Janice Roth describe Woodbridge Vineyard Association's original business plan:
Thirty-nine growers agreed to deliver 8 tons of wine grapes for each share they owned…. 3,138 tons were placed in the pool. An index was used with Zinfandels rated at 100%, Tokays 75%, and other varieties in between. They made dry wine the first year and operated until 1918 [when San Joaquin County was declared a dry county].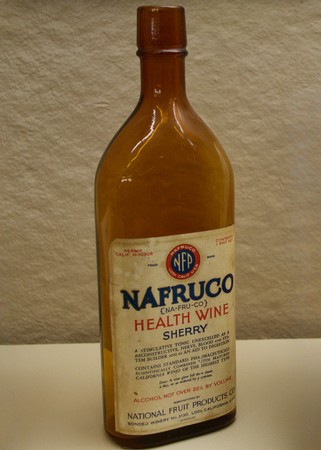 In 1907 Lee Jones, known at the time as a master winemaker, built Lodi's fourth wine production facility at the north end of Sacramento St. called Mokelumne Winery, which was converted into a co-op called Community Grape Corporation within a few years. In 1908 another cooperative called Farmers Mutual Winery was established in present-day Victor, just east of the City of Lodi.
The Wests remained competitive during the early 1900s, establishing six receiving stations in the Lodi area as West Winery Company. The original El Pinal Winery in Stockton closed down at the start of Prohibition in 1920, although George West and Son Winery continued to operate the Urgon Winery location until it was destroyed by a fire in 1924.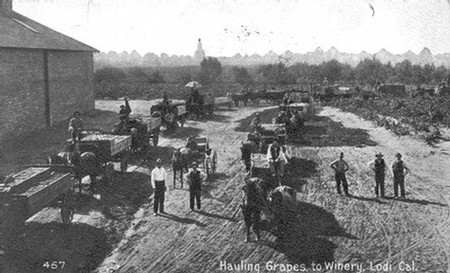 In 1925 the Urgon Winery site was sold and rebuilt by Lee Jones, who operated the California Wine Association's three multi-million-gallon winery facilities (Mokelumne, Urgon, and Victor). During the later Prohibition years, Jones also established the National Fruit Products company, specializing in sacramental wines, grape juice, medicinal wines, grape concentrate, and tonics.
Today, all that is left of Stockton's pioneering El Pinal Winery are remnants of the name. On the site of the original winery—on the east side of Stockton's West Lane, named for George West, at Alpine Avenue, along the Union Pacific Railroad tracks—is an industrial district known as El Pinal Industrial Park.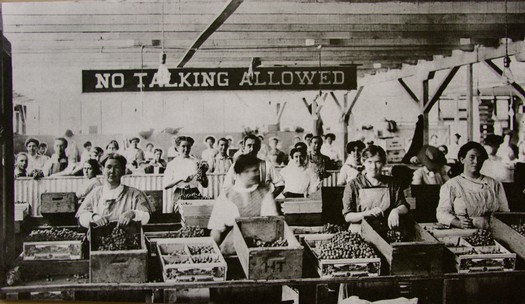 The grape packing industry
Lodi's grape packing industry evolved hand in hand with its grape growing industry; in the beginning, focused on table grapes. The first Lodi packing shed, owned by Mason Fruit Company, was established in the late 1890s on Main St., just east of the original Central Pacific Railroad tracks running through the center of Lodi. Most of the packers were women who, according to accounts, were not allowed to chat during working hours. During the off-season of its early years, the Mason Fruit Company shed doubled as a roller-skating rink and movie theater.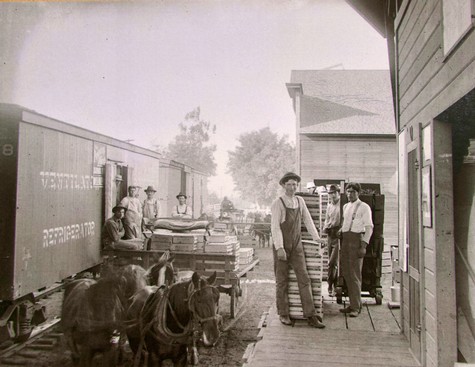 Another packing company, Producers Fruit Company, was established in 1897 and quickly became the largest distributor of fruit in California. Crates of grapes were brought into the packing shed located at the southwest corner of Main Street at Lockeford Street by horse-drawn wagon. Finished crates were loaded into iced railroad cars. In 1923 Producers Fruit Company merged with Earl Fruit Company.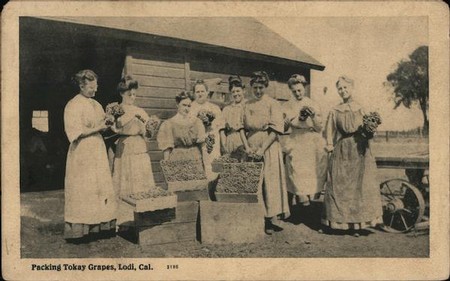 The table grapes handled by packing sheds during the early 1900s included, first and foremost, Flame Tokay, along with Black Prince, Riber, and Emperor. The whole clusters were transferred from larger lugs to 40-pound wood crates marked by colorful paper labels. The vividly illustrated labels—denoting the names of grapes along with catchy logos and occasional slogans—helped growers distinguish their products from that of their competitors, serving as an early form of branding and advertising.
A number of these vintage labels are still utilized today by Lodi packing companies which continue to send fresh grape clusters across the country (these days, in refrigerated trucks) to retailers catering to home winemakers.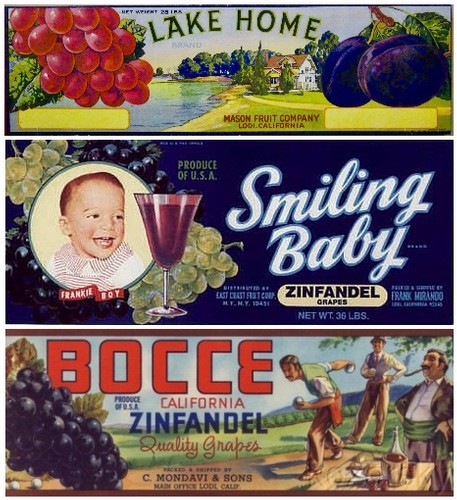 Grape packing focuses on wine varieties during Prohibition
You would think that Prohibition, banning all but sacramental wines in the U.S., should have spelled the death of the American wine grape industry, and forced growers to focus on table grapes or other agricultural products.
But in fact, most of Lodi's wine grape growers were compelled to expand acreage during Prohibition, thanks to one provision in the Volstead Act of 1919 called Section 29, which allowed the head of every household to produce up to 200 gallons per year of wine, or any other fermented fruit juice, for their own consumption. Overnight, countless Americans across the country suddenly became their own winemakers.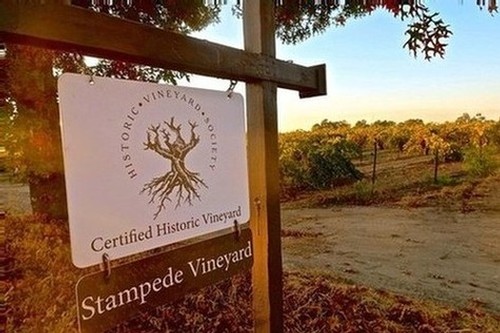 And so the business of growing grapes for wineries or cooperatives in Lodi changed almost completely into the business of growing, packing, and shipping wine grapes to home winemakers across the country. Increased demand called for the planting of more Zinfandel, as well as grapes such as the sturdy, thick-skinned, red-fleshed Alicante Bouschet, which traveled well on freight trains all the way to New York's Grand Central Terminal, as well as sweetly perfumed Muscat of Alexandria.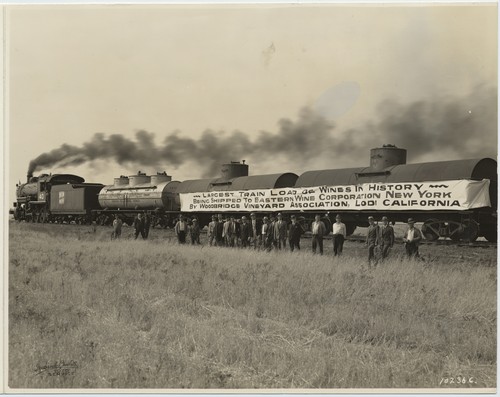 According to Wanda Woock in Jessie's Grove, "In 1921, 9,133 carloads were shipped, and the next year even more. In 1924 Otto [Joseph Spenker's son] received $80 a ton for Zinfandel and $40 a ton for Tokays. By 1925 the railroads, reacting to the strong demand for grapes in the East, finally increased the number of cars available for the shipping of grapes. Farmers happily filled them all."
The grower cooperatives return to power
Once the Volstead Act was repealed on December 5, 1933, Lodi growers were faced with a new challenge. With overplanting during the late 1920s, the market was flooded. According to Woock, "Growers were offered $12 a ton, then $7, and then $5. They grew angry and devastated." There were, however, five wineries in the area that were able to resume commercial wine production.
One solution was to go back to the cooperative formula. During the mid-1930s Lodi growers banded together to form 12 new co-ops associated with new or existing winery facilities. These included the Cherokee Winery Association (later purchased by Robert Mondavi in 1979 and turned into Woodbridge Winery) which consisted of as many as 190 members; East-Side Winery (today the site of Oak Ridge Winery) owned by three former co-op growers/members; Mokelumne Winery, and Del Rio Winery.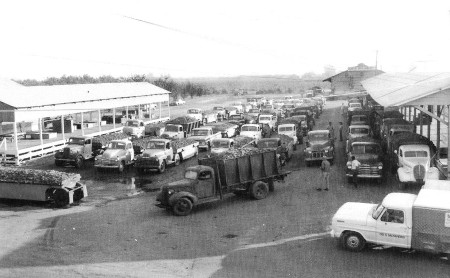 Later came a reactivated Woodbridge Vineyard Association, as well as Wine Growers Guild (which would later morph into the multi-unit Guild Wineries & Distilleries) and Lodi Winery, a co-op established on the site of the old Urgon Winery.
To give you an idea of what was happening in Lodi following Prohibition, on September 9, 1975, the Lodi News-Sentinel published an extensive report on the state of the Lodi wine industry. In an article entitled Lodi Wineries Ingrained in Heritage, Myrtle Mays wrote:
Forty years ago [in 1935] there were 13 wineries in the Lodi area and today there are still 13 wineries. Many of the names have been changed during the four-decade period and many are no longer in operation. But new and modern plants have been built and millions of gallons of wine are being produced annually….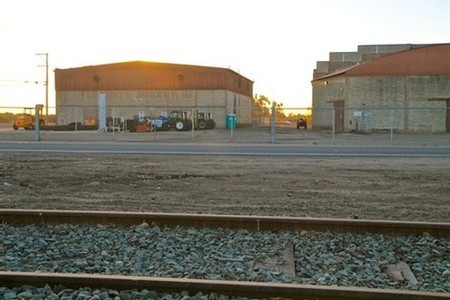 The list of wineries in 1935 includes Acampo, Bear Creek, Bradford, Community, East-Side, Victor, Monarch, Puente de Madera, Rancho del Oso, Roma, Sebastiani, Shewan-Jones and Lodi wineries [sic]...
The wineries now [in 1975] in the Lodi area include Alexander, Barengo, Bear Creek, East-Side, Del Rio, Felice, Guild, Liberty, Lockeford, Lodi, Rio Vista, United Vintners and Woodbridge Vineyard Association.
Most of the Lodi wineries operating in 1935 as well as in 1975 were grower cooperatives which were typically industrial-sized facilities specializing in bulk wine, sweet fortified dessert or "aperitif" wines, and/or brandy production.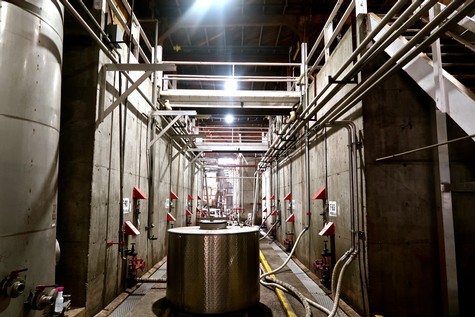 Among the exceptions, Barengo was a family-owned winery founded by Bernardino "Dino" Barengo but closed upon his retirement in 1976. Barengo specializes in generic wines, a few varietal table wines (notably, Barengo's Ruby Cabernet), dessert wines, plus specialty-aged red wine vinegar. Today the old Barengo facility houses McCormack-Williamson Winery and Dancing Coyote Wines in the little community of Acampo, north of the City of Lodi.
In 1934 Alexander Winery was founded by a Greek immigrant and World War I veteran named Christ Alexander, who produced jug wines as well as grape concentrate, the latter still preferred by many home winemakers across the country who would rather not go through the messy work of crushing or pressing fresh grapes to make their wine.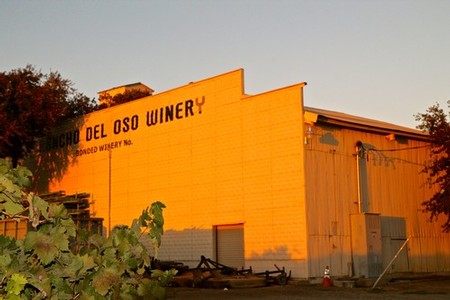 Among the wineries listed in 1975, both Bear Creek—today, a custom-crush/bulk wine facility run by the Kautz family (since 1997), who also own Ironstone Vineyards—and Del Rio were once part of the vast Guild Wineries & Distilleries production system. Liberty Winery was established in 1946 by a prominent shipper-grower named Herbert Buck Sr., operating as an independent winery distilling alcohol and producing wine for other wineries such as E. & J. Gallo. Liberty was sold to the Gallo family in the mid-1880s following the death of its founder.
Among the wineries listed as operating in 1935, Rancho Del Oso—in a building still standing on the site of Phillips Farms' Bare Ranch, on the west side of Lodi at Woodbridge and Davis Roads—was an independent mid-sized winery owned by J.V. Bare, until shuttered in the early 1950s.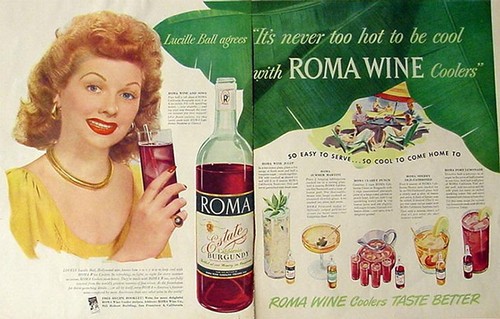 Inexplicably left off of Lodi News-Sentinel's list of 1935 wineries is Del Rio Winery, a wine cooperative organized in 1934, according to San Joaquin County records. Del Rio was located in Woodbridge on the south bank of the Mokelumne River at the site of the old Woodbridge Vineyard Association co-op. In 1918, just before Prohibition, the Woodbridge facility was sold to Samuele Sebastiani. Sebastiani had started in the industry in Sonoma as a sacramental wine producer and operated the Woodbridge winery as Rio Vista Winery. The Del Rio co-op operated independently until 1963 when it was absorbed by Guild Wine Company.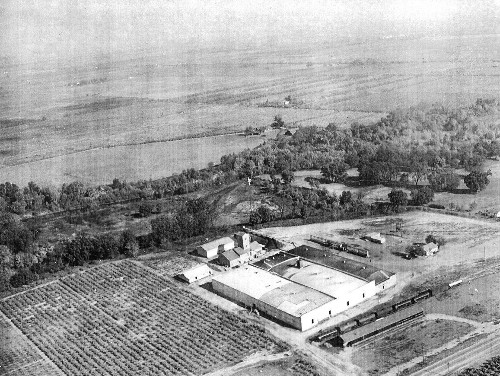 Roma Winery was first built by Frank Scatena on the north side of Victor Road, east of the city, in 1917. The winery was one of the few in California that continued operations during Prohibition, producing wine for approved medicinal and sacramental purposes. In 1922 the winery was purchased by J.B. and Lorenza Cella, who modernized and increased production to one of the largest in the the country. The Cella brothers moved the entire operation to Fresno in 1933.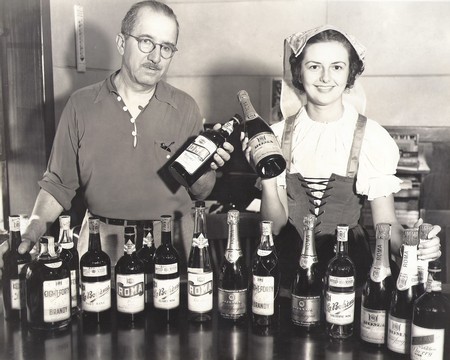 Notably, Roma was the first California winery to use large cement fermentation tanks, an advantage for temperature control. In 1952 Lodi businessmen Felix Costa and John Graffigna purchased the winery along with adjoining vineyards, re-opening it as Mid-Valley Winery. In 1967, the United States Baking Company bought the winery. Today, while still standing, the old Roma building and its signature water tower are now defunct,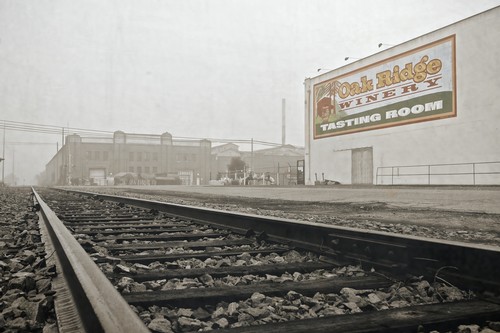 Across the street from Roma Winery, the East-Side Winery co-op was established in 1934 on 10 acres of land. By the 1970s over 100 growers were processing their grapes at East-Side, which specialized in bulk wines, fortified wines, and brandy, sold in 19 states and territories (including Hawaii, Guam, and the Philippines). In 2002 a group of investors purchased the facility and renamed it Oak Ridge Winery, which is now controlled by the Maggio family, who have recently initiated a transition to premium quality wine production.
Then there are the "supersized" co-ops. In 1944, California Wine Sales, Inc., a marketing company for cooperative wineries, rebranded itself as the Wine Growers Guild, doing business mostly in Lodi. Guild was, in fact, a cooperative consisting of four cooperatives; its corporate membership included Bear Creek Cooperative Vineyard Association (marketed as Lodi Cellars), Del Rio Cooperative Winery (a.k.a., Woodbridge Cellars), and two other wineries based in the Fresno area.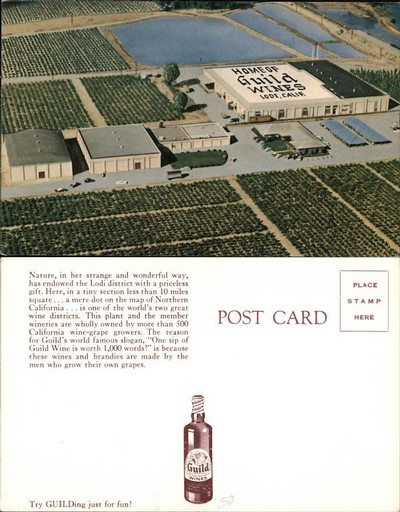 In 1947 Guild established a centralized location on the east side of Lodi to attain more uniformity of product through the blending, filtering, and bottling of wines fermented by its member wineries. In 1959, the name was changed to Guild Wine Company. At one point during the 1960s Guild ranked as the largest wine production facility in California, and the country; although in fact, it was an entity consisting of as many as 8 member wineries, operated by nearly 500 growers.
Guild was popular among Lodi growers because of its corporate structure, whereby co-op members had a say in policies and pricing. In 1991 the controlling members voted to sell the company to Canandaigua Wine Company. The winery closed in 1994, and the property is now operated as industrial, warehouse, and office spaces, as well as wine cooperage facilities, by Lodi Wine & Business Center.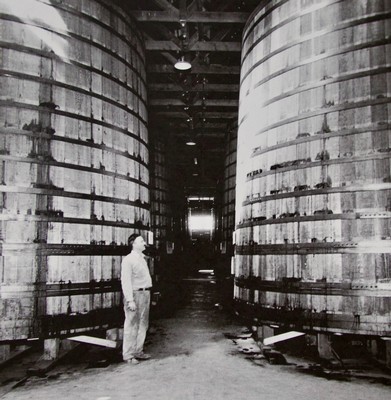 Woodbridge Vineyard Association was listed as operating in 1975, but not in 1935, even though this Lodi cooperative crushed its first harvest in 1905—as the region's third winery of note and very first co-op (the oldest in California). The group closed up shop during Prohibition but was revived following Repeal in 1933; starting back up in Galt in Sacramento County, which explains why it was left off Lodi New-Sentinel's list of 1935 Lodi-based wineries.
Woodbridge Vineyard Association relocated to Lodi in 1946 at a facility built on Turner Road along the Western Railroad line at Villinger Station, reorganizing with 62 members, which included some of Lodi's oldest farming families (including the Shinns, Bishofbergers, Mills, Langes, and Maleys). The winery produced and sold bulk wines and brandies to other wineries and brokers. E. & J. Gallo became a major client in 1986. In 1987 the facility was purchased by Sebastiani Vineyards; later absorbed by Constellation Brands (2001), and most recently acquired by E. & J. Gallo Winery (2021).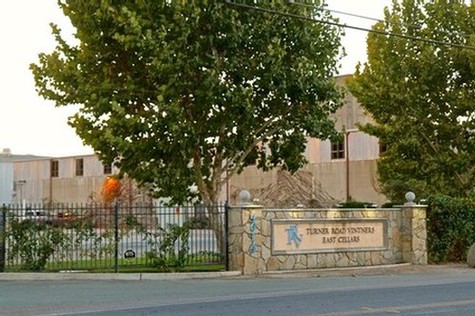 Industrial-sized cooperatives remained the face of "Lodi wine" until 1975, the mirror opposite of the "handcraft" image of fine wine producers—particularly the "boutique" wineries popping up in regions such as Napa Valley, Sonoma County, and Santa Cruz Mountains in the '50s, '60s, and '70s. At one point, during the late 1970s and early '80s, Woodbridge Vineyard Association was where California Cooler—concoctions of wines and fruit juices devised by two Lodi entrepreneurs that took the domestic wine industry by storm—was produced.
Then again, the sweet or fruit-driven wines produced in Lodi reflected what most American wine consumers were actually drinking up until the end of the '70s. Connoisseurs of fine wine existed in the United States, but they were a tiny fraction of the market—as rare, or inconsequential in the overall scheme of things, as California wines that could be considered truly world-class. The vast majority of people drank simple, inexpensive, sweet, high-alcohol wines.
Even by 1969, when statistical data revealed that for the first time since pre-Prohibition days Americans were finally consuming more table wines—logging in 52% of sales—than fortified dessert wines, the Lodi grower/winery infrastructure was still geared towards sweet wines and brandy. According to Teiser and Harroun in the Book of California Wine, it took until 1980 for the country to reach the point where California was "selling five and a half bottles of dry wine to every one of sweet wine."
Today, domestically produced sweet wines such as Thunderbird (E. & J. Gallo's famously popular sweet fortified wine, flavored with lemon juice), Muscatel, Sherry, Port, and Madeira are hardly on anyone's lips. E. & J. Gallo—historically, a huge buyer of Lodi-grown grapes—has always been market savvy. Anticipating the shift in consumer tastes, this Modesto-based winery was already in full swing into its "Hearty Burgundy" and "Chablis Blanc" phases during the 1960s. These may have been generic wines sold mostly by the jug, but at least they signaled consumer gravitation towards lighter alcohol wines, taking the industry one step closer to the type of varietal wines that dominate the market today.
Between the mid-1960s and mid-1980s, consumer tastes began to shift to table wines that were dryer than ever before; even though bottlings labeled "Dry Chenin Blanc" were, in fact, perceptively sweet, as was White Zinfandel, which exploded in the mid-'80s. As the old saying goes, Americans "think dry but drink sweet."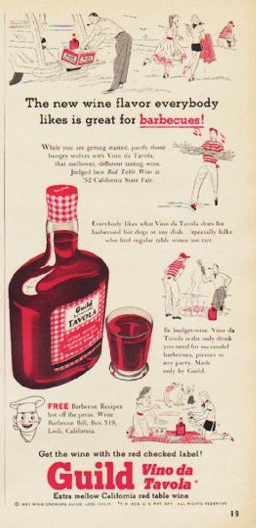 All the same, coastal California wineries began to popularize varietals such as Zinfandel, Cabernet Sauvignon, "Pinot Chardonnay," "Johannisberg Riesling," "Grenache Rosé"—as well as varietal types (both real and fictitious) once considered important but are no longer in fashion, such as Sylvaner, "Grey Riesling," Ruby Cabernet, Grignolino, "Pinot St. Georges," "Cabernet Pfeffer," "Gamay Beaujolais," among others—sold in either bottles or jugs.
Meanwhile, back at the ranch: The last of Lodi's grower-owned cooperatives, Woodbridge Vineyard Association, finally dissolved in 1997. At this time, independent wineries specializing in premium wine would finally become a thing in the Lodi appellation.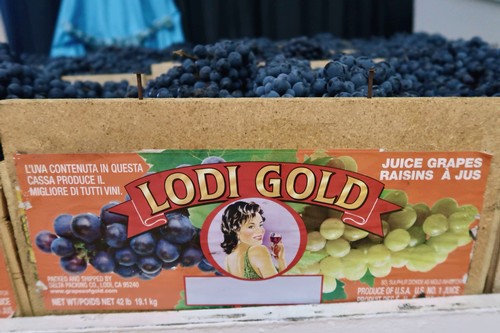 Comments