Letters from Lodi
An insightful and objective look at viticulture and winemaking from the Lodi
Appellation and the growers and vintners behind these crafts. Told from the
perspective of multi-award winning wine journalist, Randy Caparoso.

December 23, 2015 | Randy Caparoso
Lodi Decembers in living color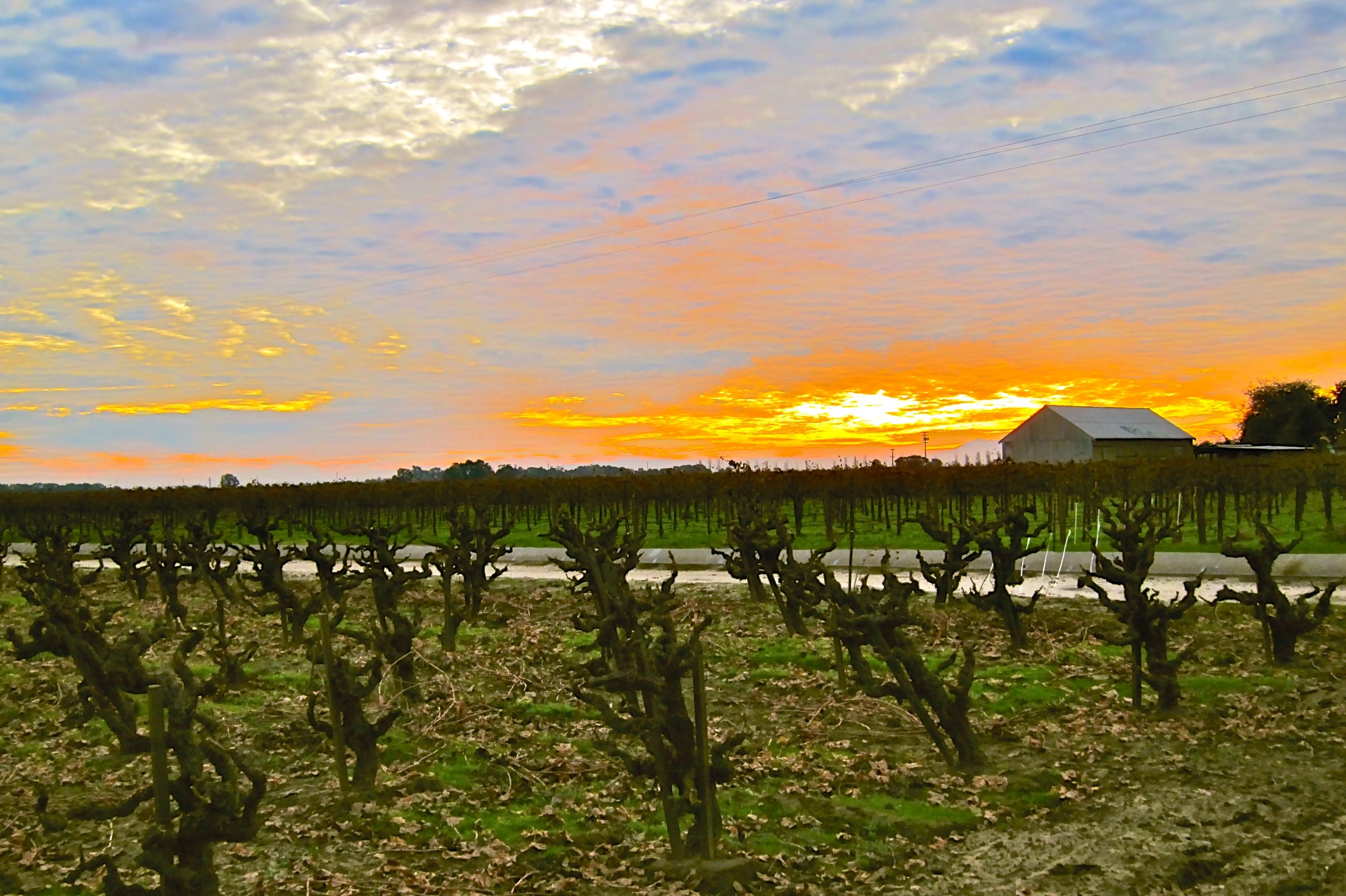 December in Lodi: ancient Zinfandel, distant barns and late day shadows against fiery gold dappling plum-gray skies
When gloomy gray Decembers are roused to Christmas mirth,
The dullest life remembers there once was joy on earth,
And draws from youth's recesses
Some memory it possesses,
And, gazing through the lens of time, exaggerates its worth,
When gloomy gray December is roused to Christmas mirth...
- Ella Wheeler Wilcox (Christmas Fancies)
For Christmas mirth in Lodi, all we need do, even during the grayest and dampest of days, is look outside our windows. When you live in Lodi wine country - with over 100,000 acres of wine grapes planted, easily the most widely planted wine region in North America - sometimes it's easy to overlook Nature's annual show of joy and colors.
Things we take for granted are things we just assume will always be: the plum-gray skies of Lodi's sunsets, like the Northern Lights in the Artic, or foamy waves on silky shores of tropical islands.
Over the past few Decembers we've managed to collect a few images that remind us of what makes Lodi special and, as Ella Wilcox also penned, "that life was made for loving, and only loving pays." At least that's what we hear ringing through the grape vines!
As such: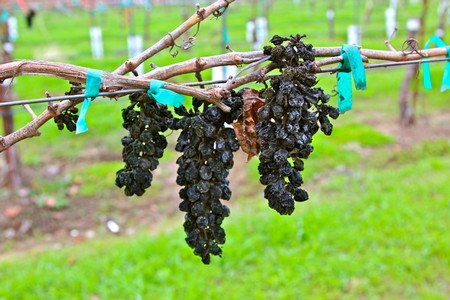 Lonely grapes that never quite made it into the picking bins, drying on leafless December vines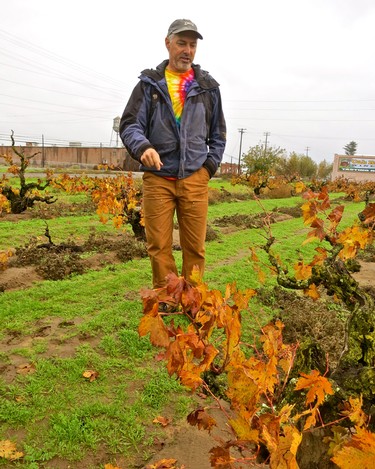 Macchia winemaker/owner Tim Holdener revisiting weary, wizened, orange and brown leafed +100-year-old Noma Ranch Zinfandel on a gray December day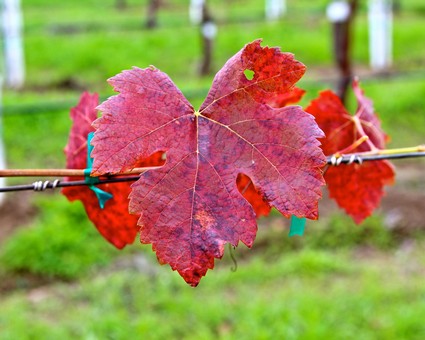 Colorful "I-heart-Lodi" leaf in December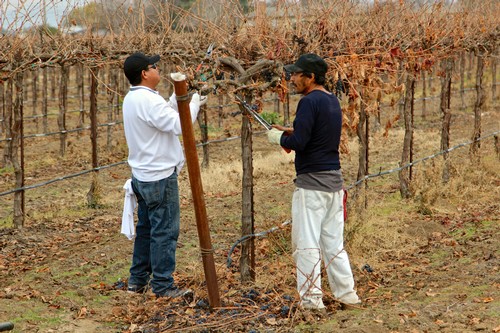 With tens of thousands of Lodi vines to hand-prune, the monumental yearly task usually begins in December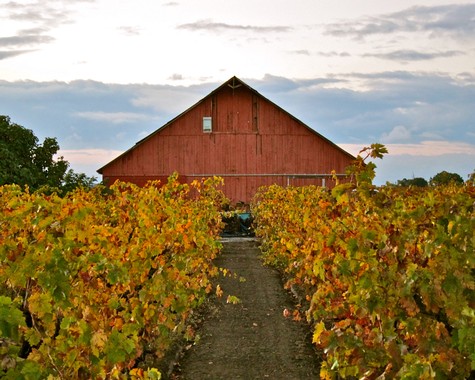 Golden wreathed red barn against plum-gray sky of December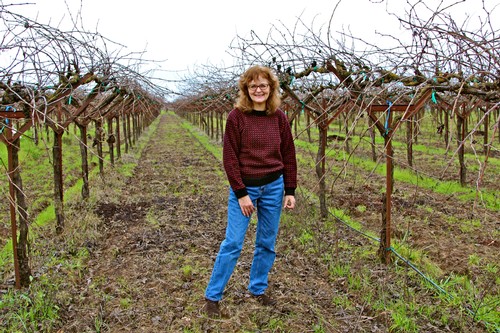 Architectural beauty in the errant unpruned canes and spurs of Barbara Huecksteadt's bilateral trellised Hux Vineyard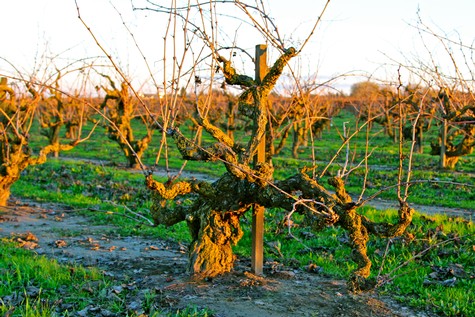 In golden dusk of December, majestic bald Zinfandel in Mohr-Fry Ranches' Marian's Vineyard (planted in 1901)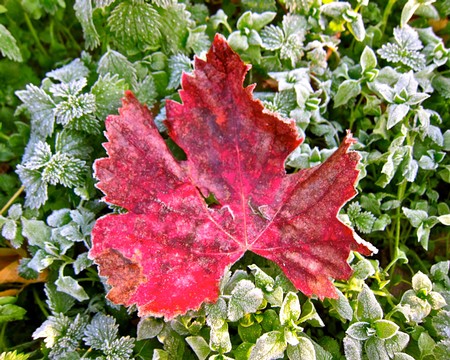 Frosted leaf on wild ground cover between Lodi vines in December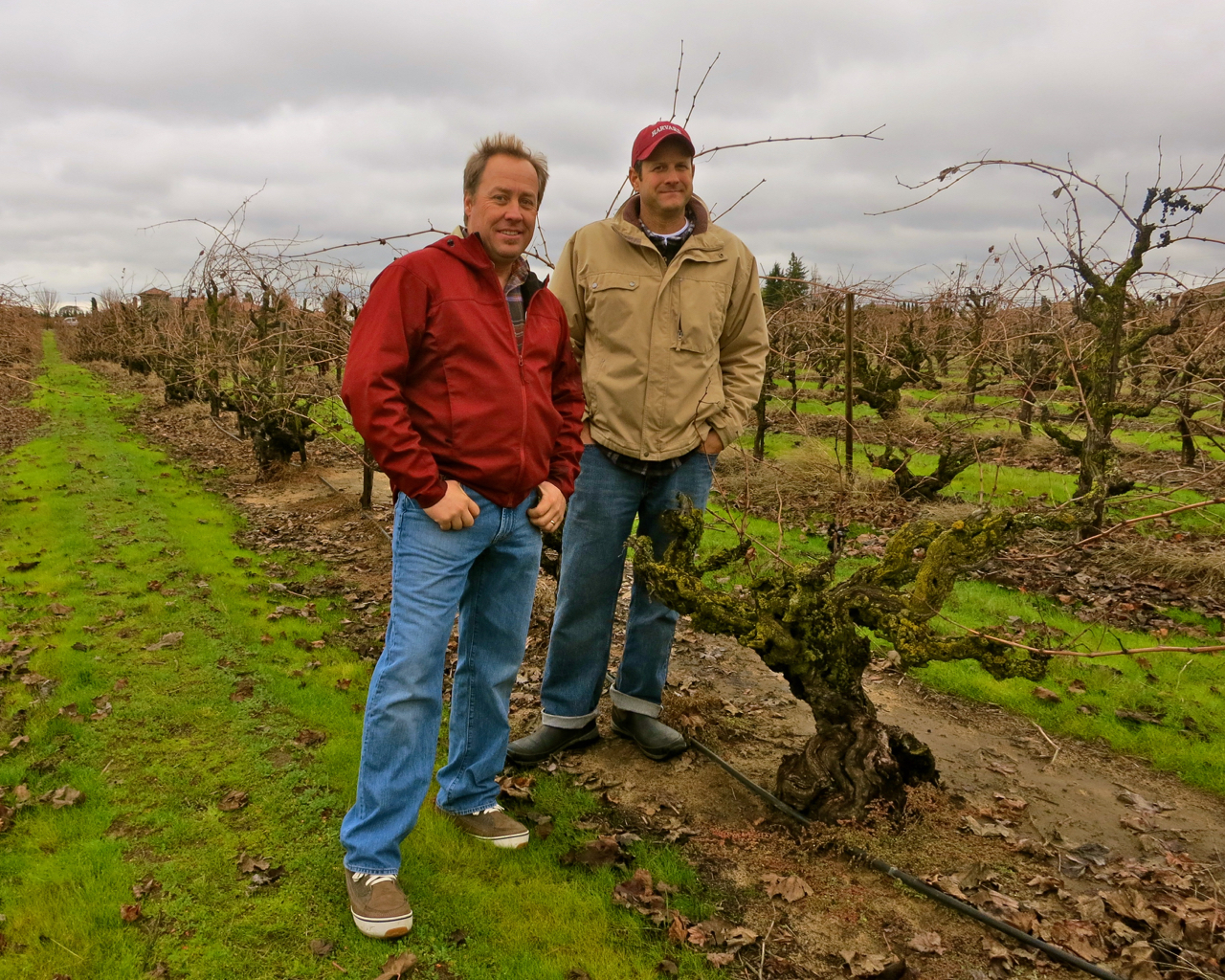 In Lodi's Lizzy James Vineyard (own-rooted Zinfandel planted in 1901), Harney Lane Winery owner/grower Kyle Lerner and winemaker Chad Joseph brave chilling December wind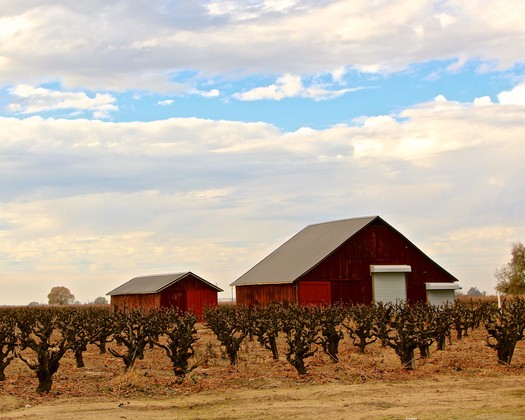 Red barns and pruned old vine Zinfandel on Lodi's west side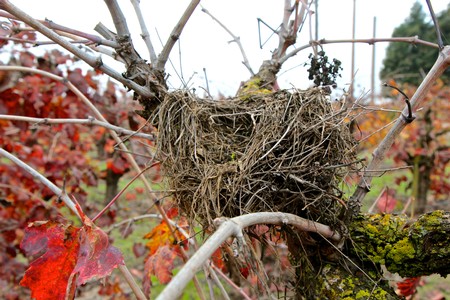 Abandoned bird's nest once hidden among the leaves and grapes in old vine Zinfandel on Lodi's west side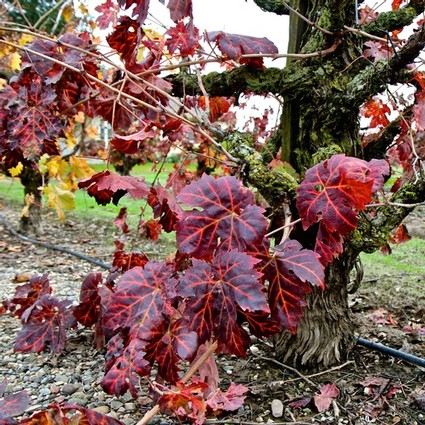 Red robed ancient Zinfandel on Lodi's west side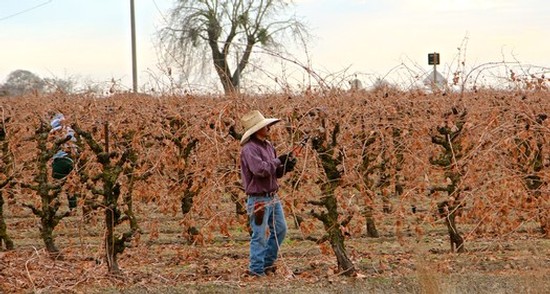 Along W. Kettleman Rd., going to work on the tall, "layered cake" style head trained Zinfandel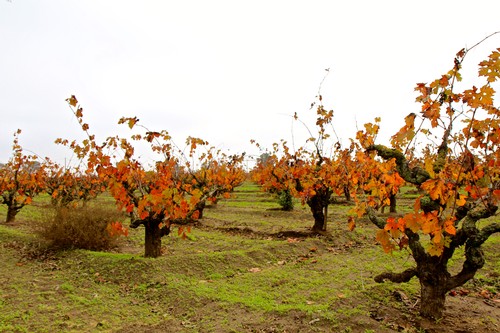 Mossy green December carpet beneath ancient Zinfandel in Van Ruiten Vineyards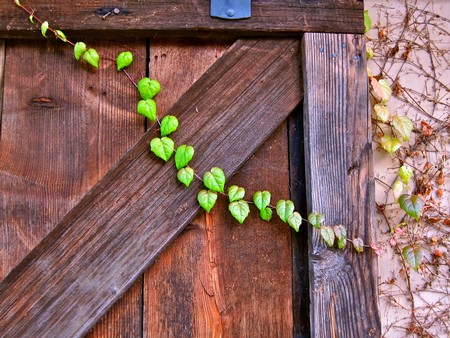 Clinging greenery on doorway of Heritage Oak Winery on Lodi's east side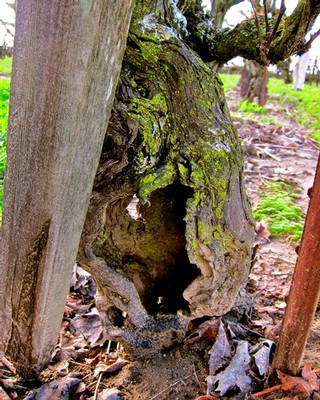 Hollowed-out trunk of lichen crusted ancient Zinfandel in Pescador Vineyard on Lodi's west side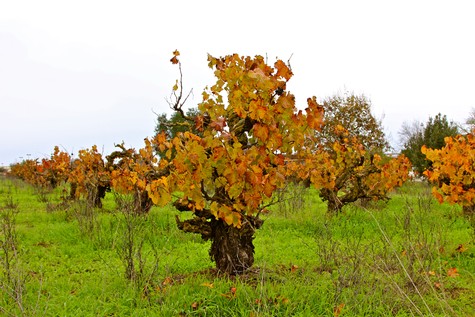 Golden haloed ancient vine Tokay on Lodi's east side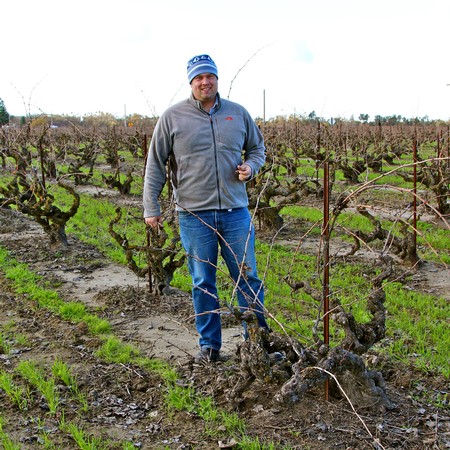 Turley Wine Cellars winemaker Tegan Passalacqua among 100-year-old Zinfandel in his Kirschenmann Vineyard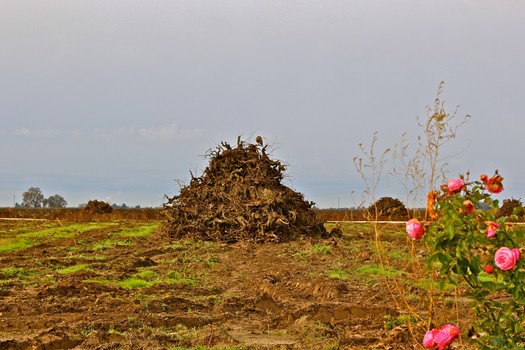 Not-uncommon December scene: old Lodi vines, finally giving up the ghost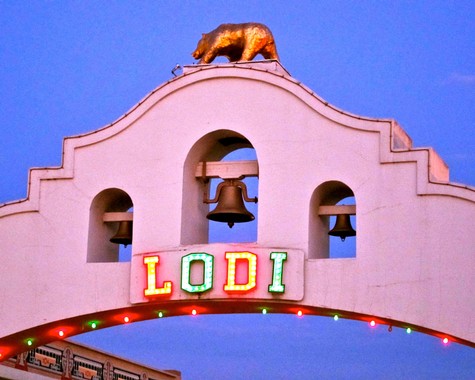 A festive Lodi Arch in December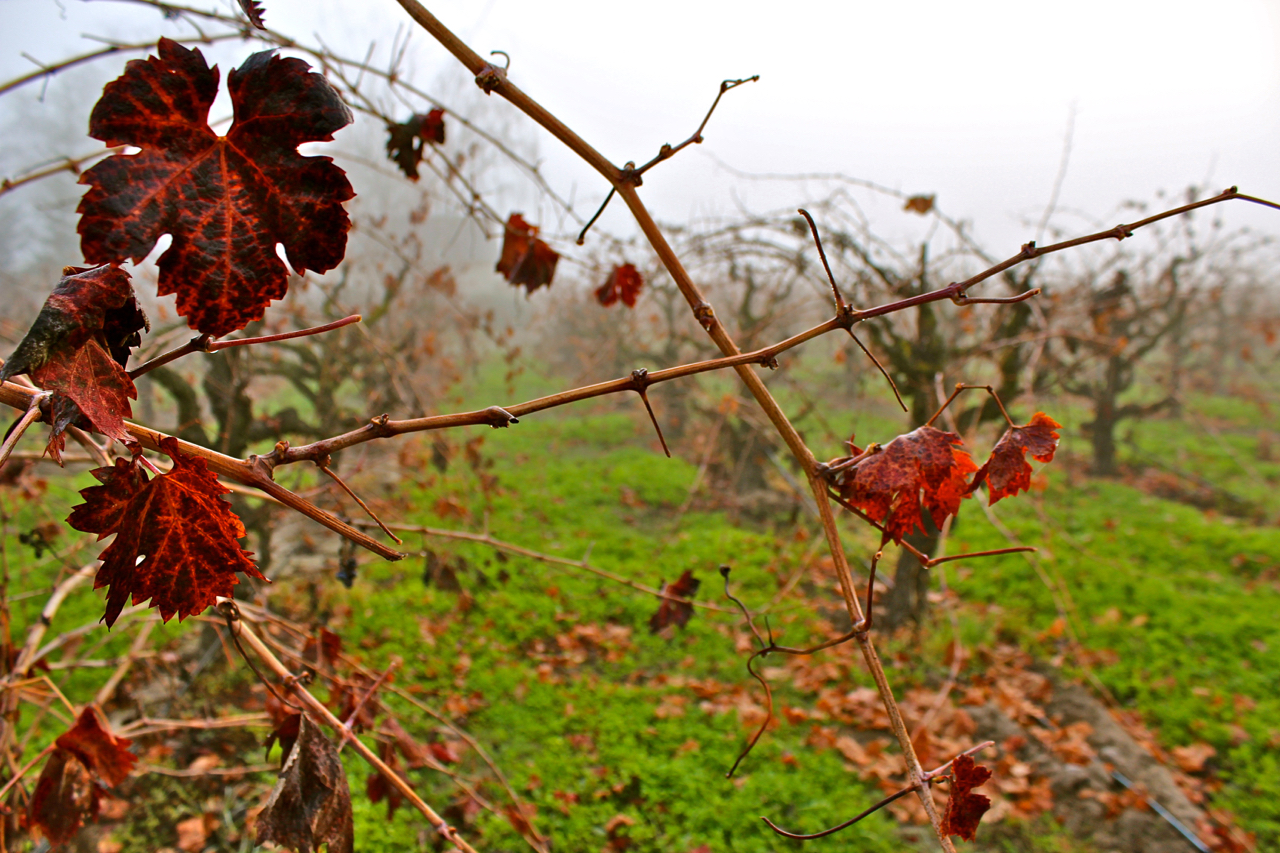 Old vine Zinfandel leaves clinging to life in early December fog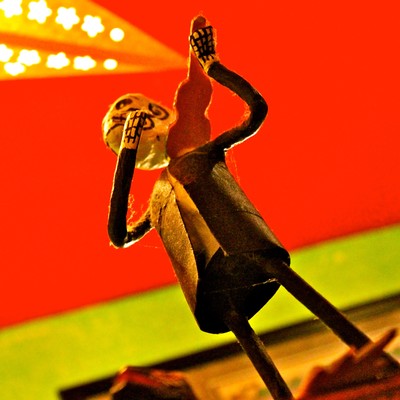 Alebrijes (Oaxacan folk sculpture) in Downtown Lodi's Alebrijes Mexican Bistro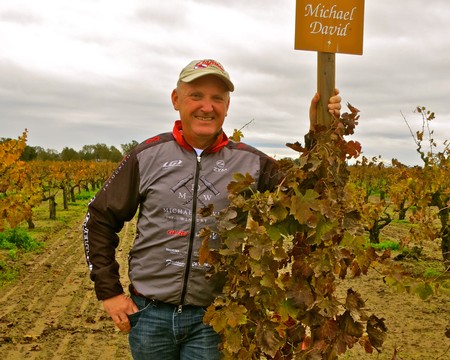 Michael David Winery co-owner David Phillips in Bechthold Vineyard (ancient vine Cinsaut planted in 1886)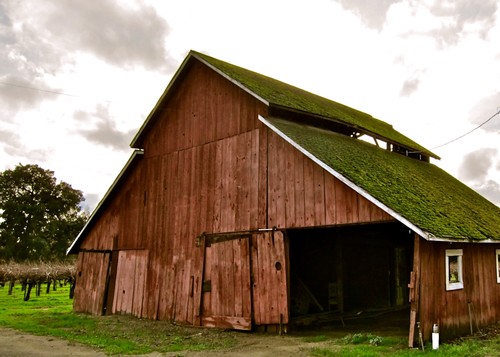 Red barn under gray December sky in Heritage Oak estate vineyard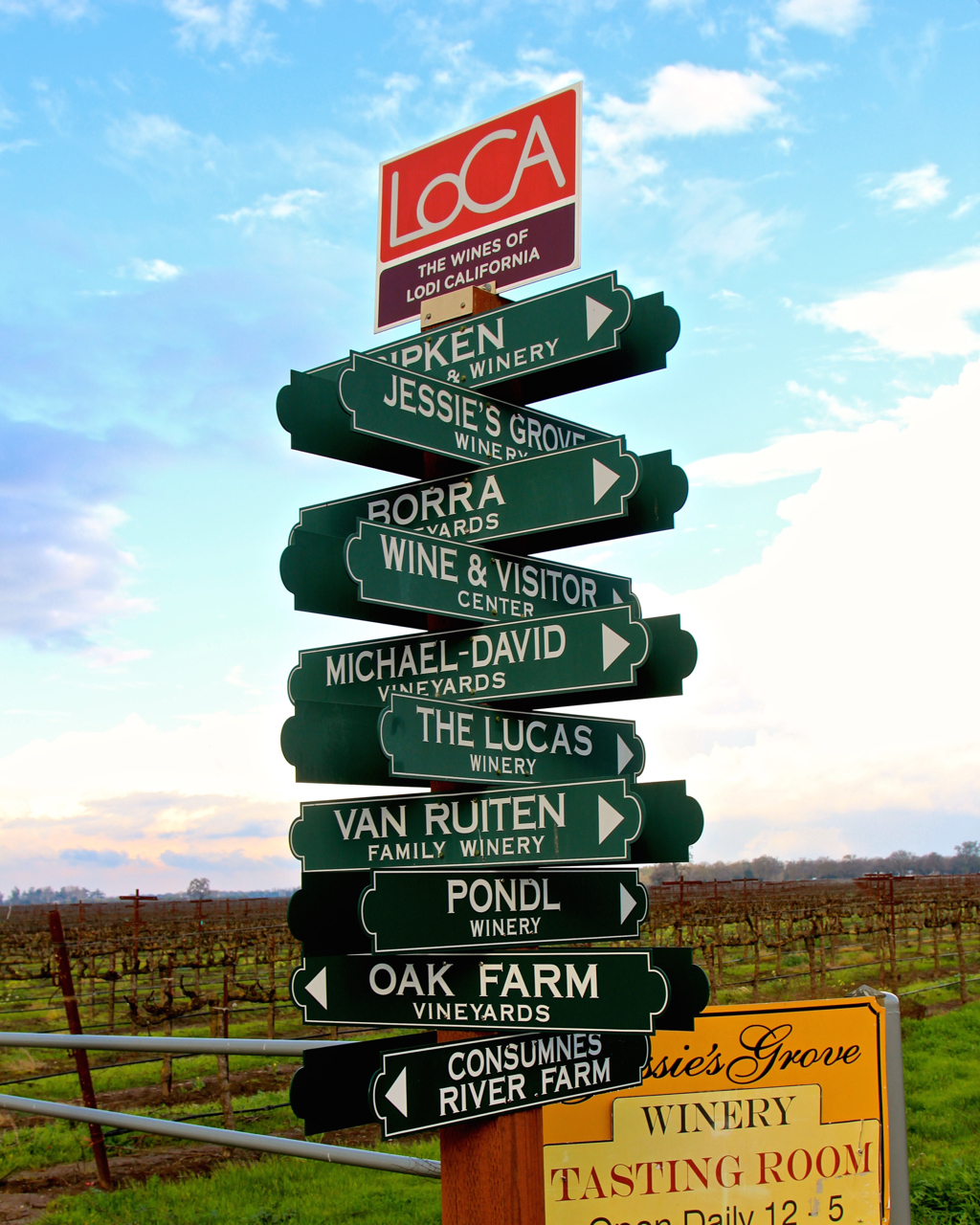 LoCA sign at Turner and Davis Roads
Comments
Wanda Van Santen
@ Dec 23, 2015 at 6:37 PM
My late husband enjoyed being part of the grape growing history! My heart is still in Lodi! Thank you so much for the beautiful pictures!vXJXKn
Commenting has been turned off.