Letters from Lodi
An insightful and objective look at viticulture and winemaking from the Lodi
Appellation and the growers and vintners behind these crafts. Told from the
perspective of multi-award winning wine journalist, Randy Caparoso.

October 16, 2019 | Randy Caparoso
A listing of Lodi grown wines produced by non-Lodi wineries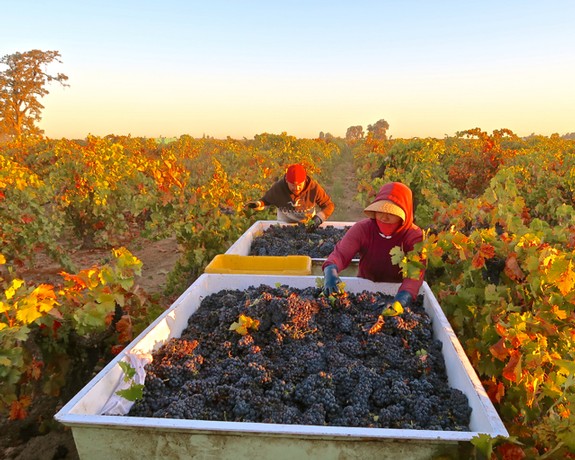 Well over 90% of wine grapes grown in Lodi still go to California's largest wineries rather than to the smaller Lodi based wineries that are now popularizing wines with "Lodi" on the label. This means that most of Lodi's grapes still go into wines that carry a "California" appellation, with no mention of Lodi on front or back labels.
To give you an idea of who those big wineries are, the following is a partial list from the 50 largest American wineries cited in Wine Business Monthly's "The WBM 50" issue this past February. Out of WBM's top 50, the following 22 are the ones that have recently posted yearly sales of at least 1 million cases, with the names of companies (many of them producing as many as several dozen brands) sourcing substantial amounts of Lodi grown fruit listed in bold letters:
1. E. & J. Gallo Winery (70 million cases)
2. The Wine Group (53 million cases)
3. Constellation Brands (50 million cases)
4. Trinchero Family Estates (20 million cases)
5. Treasury Wine Estates (15 million cases)
6. Delicato Family Vineyards (11 million cases)
7. Bronco Wine Company (10 millon cases)
8. Ste. Michelle Estates (9 million cases)
9. Jackson Family Wines (6 million cases)
10. Deutsch Family Wine & Spirits (Josh Cellars; 2.5 million cases)
11. Vina Concha y Toro (Fetzer Vineyards; 2.5 million cases)
12. Bogle Vineyards (2.5 million cases)
13. Precept Wine (2.3 million cases)
14. Vintage Wine Estates (2 million cases)
15. The Family Coppola (1.7 million cases)
16. CK Mondavi & Family (1.7 million cases)
18. J. Lohr Vineyards & Wines (1.7 million cases)
19. WX Brands (1.6 million cases)
20. Foley Family Wines (1.5 million cases)
21. Korbel (1.5 million cases)
22. Duckhorn Vineyards (1.1 million cases)
23. Don Sebastiani & Sons (1.1 million cases)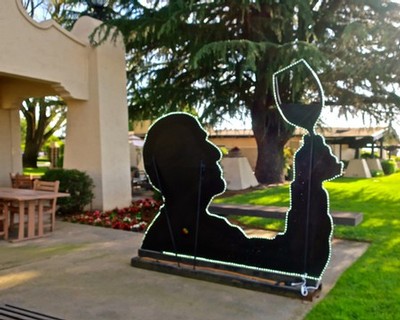 Lodi, to put it bluntly, supplies the lion's share of the grapes going into wines priced between $5 and $20 on retail shelves, from Hawaii to New York. In other words, the wines that the vast majority of Americans actually drink. While most of these wines don't say "Lodi" on the label – since most big production California wines are blends of wines grown in multiple wine regions – a growing number of them do.
To give you an idea of how big a role Lodi plays within the California wine industry, this is a 2018 listing of wine grape acres compiled by the USDA, comparing the 8 most widely planted grapes grown in Lodi with that of the rest of the state:

As you can see, despite Lodi's traditional association with warm-climate grapes such as Zinfandel and Petite Sirah, there is a lot more Pinot gris/grigio (27.7% of the state's total), Merlot (21.3%), and Cabernet Sauvignon (14.9%) grown in Lodi than you might expect. And although Lodi is absolutely not thought of as a place for Pinot noir, the reason why there are 3,476 acres of this grape in Lodi is simple: market demand.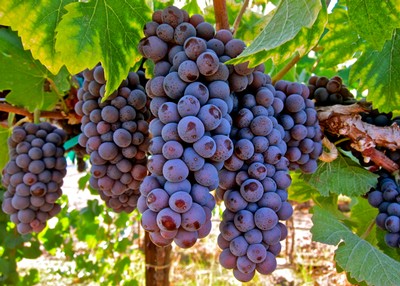 In fact, the actual tonnage reported in USDA's 2018 California California Grape Crush Report tells a slightly different story. Because much of Lodi's Cabernet Sauvignon and Pinot noir acreage consists of young, high yielding vines (planted within the past 10 years), the percent of Lodi's crop compared to the rest of California is even higher. Here is a snapshot, along with a comparison of the total amount of Lodi grapes harvested in 2018 in comparison to the rest of California:

When you count the actual amount of grape tons yielded, Lodi produces nearly 30% and 15% of California's Cabernet Sauvignon and Pinot noir respectively, and nearly 19% of all wine grapes accounted for in USDA's most recent California Grape Crush Report. The logical question is, where does all this Cabernet Sauvignon and Pinot noir go? There are obviously far more bottlings of these varietals with, say, Napa Valley or Sonoma on the label than there are with "Lodi."
The answer: There is a lot more Lodi grown Cabernet Sauvignon in "Napa Valley Cabernet Sauvignon," and more Lodi grown Pinot noir in "Sonoma Pinot Noir," than you might suspect (according to federal law, 85% of wines carrying an official American Viticultural Area designation must come from that AVA, leaving up to 15% leeway for blending with wines from other regions).
All the same, there is a growing number of wineries based outside the Lodi wine region who are now bottling wines proudly carrying either a Lodi appellation or the names of one of Lodi's seven sub-AVAs (Mokelumne River, Clements Hills, Borden Ranch, Alta Mesa, Sloughhouse, Cosumnes River, or Jahant). Many of these wines are coming out of tiny, boutique style wineries taking a handcrafted approach to winemaking, although a good number of these wineries produce "Lodi" wine on a much larger commercial scale for the predominant, value priced market (under $20).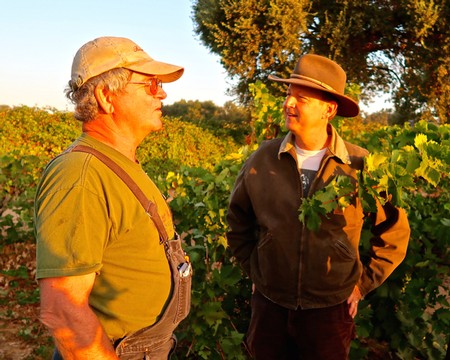 Greg La Follette (Sebastopol's Alquimista Cellars) and Steve Matthiasson (Napa's Matthiasson Wines), both picking 2019 Zinfandel from Jessie's Grove's Royal Tee Vineyard, planted on Lodi's west side in 1889
Interested in knowing who these non-Lodi wineries are? Here is a listing of producers putting Lodi on labels of wines sold in retail stores or restaurants, or (in many cases) "direct-to-consumer" either online, through private clubs or at the winery doors:
Alquimista Cellars (Sebastopol, CA)
Jessie's Grove Vineyard Zinfandel
Avivo (by DeVero Farms & Winery; Healdsburg, CA)
The Bench Vineyard Clements Hills Vermentino
River's Edge Vineyard Mokelumne River Sangiovese
Bedrock Wine Company (Sonoma, Sonoma Valley)
Kirschenmann Vineyard Zinfandel
Birichino Winery (Santa Cruz, CA)
Bechthold Vineyard Cinsault
Cameron Hughes Wine (San Francisco, CA)
Lot 636 Zinfandel
Carlisle Winery & Vineyards (Windsor, CA)
Kirschenmann Vineyard Zinfandel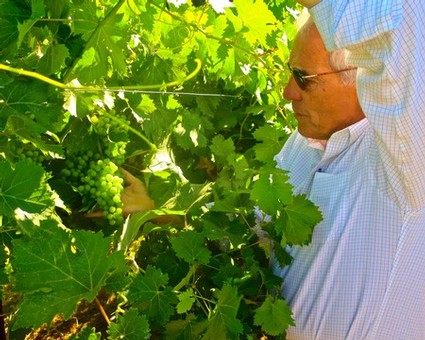 Carol Shelton Wines (Santa Rosa, CA)
Pizazz Piazza Ranch Zinfandel
Cattoo Wines (nakedwines.com; San Lucas, CA)
Zinfandel
Cabernet Sauvignon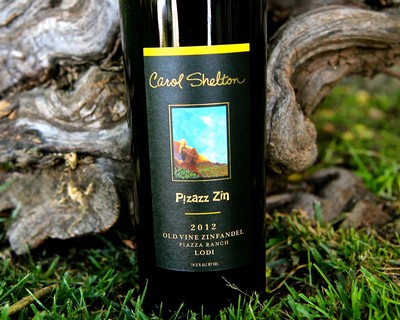 Cosentino Winery (Yountville, CA)
THE Blanc (90% Sauvignon blanc/Chenin blanc)
THE Chard (Chardonnay)
THE Franc (Cabernet Franc)
THE Zin)
THE Cab
THE Dark (Petite Sirah/Petit Verdot/Cabernet Sauvignon)
Covenant Wines (Berkeley, CA)
The Tribe Chardonnay
Mensch Roussanne
Mensch Zinfandel
Cuvée Chabad Zinfandel
Creekview Vineyards (San Martin, CA)
Syrah
Cabernet Sauvignon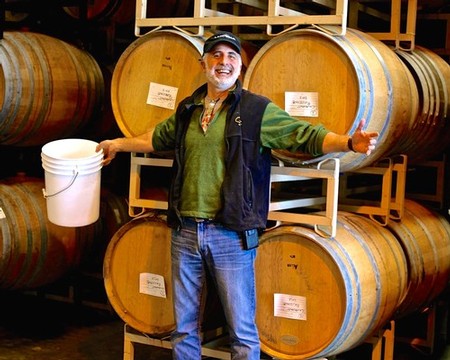 Ehrenberg Cellars (Livermore, CA)
Petite Sirah
Barbera
Zinfandel
The Federalist (by Terlato Wines; Rutherford, CA)
Lodi Zinfandel
Lodi Cabernet Sauvignon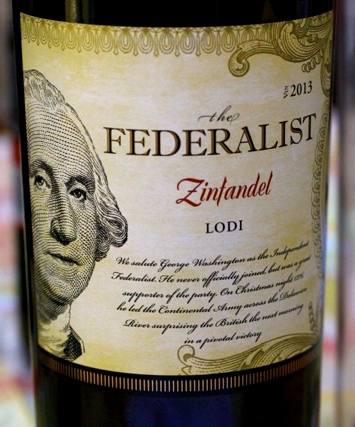 Fenestra Winery (Livermore, CA)
Graciano
Silvaspoons Vineyard Port (Touriga/Tinta Cão/Souzão/Tempranillo)
Ferdinand Wines (Napa, CA)
Vista Luna Vineyard Borden Ranch Albariño
Four Vines (by Purple Wine + Spirits; Graton, CA)
Zinfandel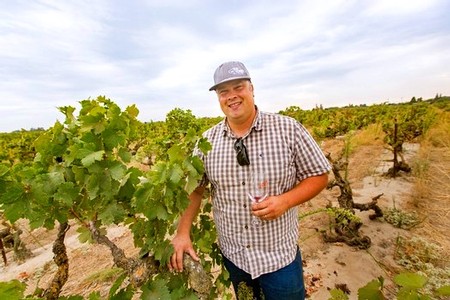 Tegan Passalacqua, who makes wines from seven different Lodi vineyards for both Turley Wine Cellars and his own Sandlands label (photo courtesy of John Curley Photography)
Goldstrike 849 (by Bozzano & Company; San Luis Obispo)
Cabernet Sauvignon
Gnekow Family Winery (Stockton, CA)
Campus Oaks Chardonnay
Campus Oaks White Zinfandel
Campus Oaks Zinfandel
Campus Oaks Cabernet Sauvignon
Haraszthy Family Cellars (Sonoma, CA)
Bearitage Pinot Gris
Bearitage Sauvignon Blanc
Zinfandel
Petite Sirah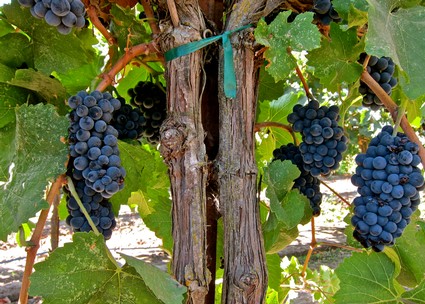 Harlow Ridge Winery (by Bronco Wine Co.; Ceres, CA)
Chardonnay
Pinot Noir
Zinfandel
Petite Sirah
Malbec
Cabernet Sauvignon
Hatton Daniels Wine Cellars (Santa Rosa, CA)
Mokelumne Glen Vineyard Rosé of Dornfelder
Mokelumne Glen Vineyard Dornfelder
Mokelumne Glen Vineyard Blaufränkisch
Mokelumne Glen Vineyard Zweigelt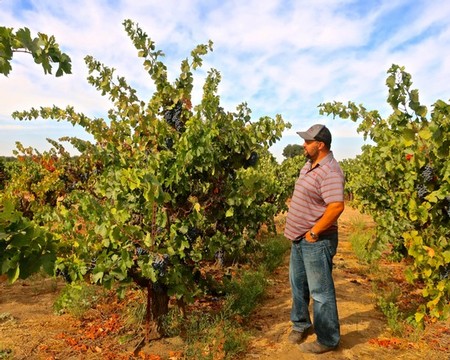 Herzog Wine Cellars (Oxnard, CA)
Baron Herzog Zinfandel
Baron Herzog Late Harvest Zinfandel
Holman Cellars (Napa, CA)
Uncharted Mokelumne Glen Vineyard Bacchus
Uncharted Mule Plane Vineyard Mokelumne River Carignane
Uncharted Clay Station Vineyard Borden Ranch Grenache Blanc
Uncharted Mokelumne Glen Vineyards Dornfelder
Uncharted Terra Alta Vineyard Clements Hills Picpoul Blanc
Uncharted Clay Station Vineyard Borden Ranch Verdejo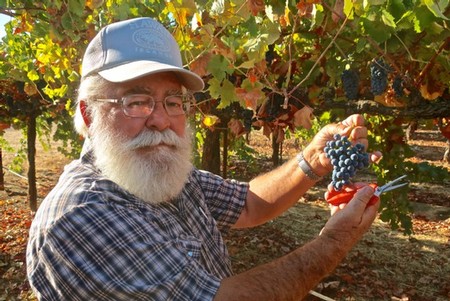 Jacqueline Bahue Wines (nakedwines.com; Kenwood, CA)
Cabernet Franc
Jeff Runquist Wines (Plymouth, CA)
Silvaspoons Vineyard Grenache
Silvaspoons Vineyard Tannat
Silvaspoons Vineyard Touriga
Leaf and Vine Winery (Napa, CA)
Vista Luna Vineyard Borden Ranch Albariño
Mule Plane Vineyard Mokelumne River Carignane
Vista Luna Vineyard Borden Ranch Grenache Blanc
Vista Luna Vineyard Borden Ranch Petite Sirah
Vista Luna Vineyard Borden Ranch Verdelho
Vista Luna Vineyard Borden Ranch Zinfandel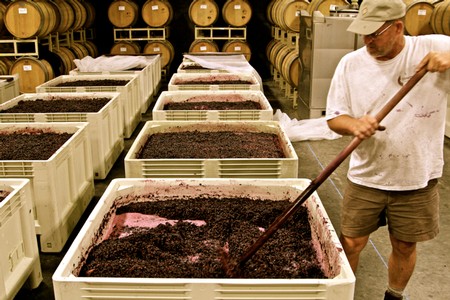 Lewis Grace Winery (Placerville, CA)
Alta Mesa Torrontés
Loma Prieta Winery (Los Gatos, CA)
Chardonnay
Amoroso Vineyard Roussanne
Amoroso Vineyard Viognier
Alta Mesa Sparkling Pinotage Blanc de Noirs
Karma Vineyard Pinotage
Amorosa Vineyard Pinotage
Amorosa Vineyard Petite Sirah
Bodo's Blend Pinotage (Pinotage/Petite Sirah)
S&P Vineyard Alta Mesa Cabernet Franc
S&P Vineyard Alta Mesa Merlot
S&P Vineyard Alta Mesa Malbec
S&P Vineyard Alta Mesa Cabernet Sauvignon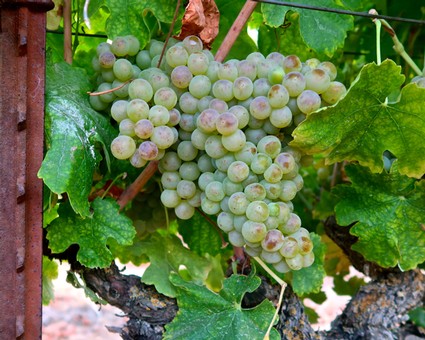 Magnavino Cellars (Oxnard, CA)
Symphony
Beautiful (blend of 4 white varieties)
Butterfly Chardonnay
Sangiovese
Petite Sirah
Zinfandel
Tempranillo
Mourvèdre
Pinot Noir
Syrah
Merlot
Cabernet Sauvignon
Trifection (Grenache/Syrah/Mourvèdre)
Tuscan Romance (Sangiovese/Cabernet Sauvignon/Merlot)
Magnatude (Cabernet Sauvignon/Syrah/Petite Sirah/Tempranillo)
Maître de Chai (Napa, CA)
Stampede Vineyard Clements Hills Zinfandel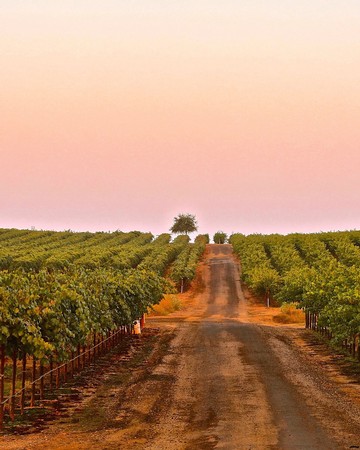 McManis Family Vineyards (Ripon, CA)
Zinfandel
Pinot Noir
Merlot
Mountain Tides (Napa, CA)
Clements Hills Petite Sirah
Clements Hills Rosé of Petite Sirah
Palmero Family Vineyard Borden Ranch Petite Sirah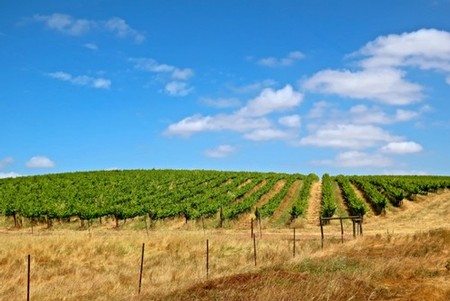 Neyers Vineyards (St. Helena, CA)
Vista Luna Vineyard Borden Ranch Zinfandel
Odisea/Cochon Wine Company (Napa, CA)
The Temp (Lewis Vineyard Clements Hills Tempranillo)
Onesta Wines (Napa, CA)
Clay Station Vineyard Grenache Blanc
Bokisch Ranch Viognier
Bechthold Vineyard Rosé of Cinsault
Bechthold Vineyard Cinsault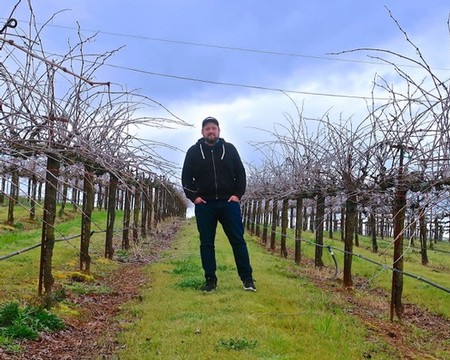 Precedent Wine (Woodside, CA)
Clements Hills Chenin Blanc Sec
Mule Plane Vineyard Mokelumne River Carignan
Victor's Mokelumne River Zinfandel
Ravenswood Winery (Sonoma, CA)
Lodi Zinfandel
Trail Marker Wine Co. (Oakland, CA)
Mokelumne Glen Vineyard Blaufränkisch
Mokelumne Glen Vineyard Zweigelt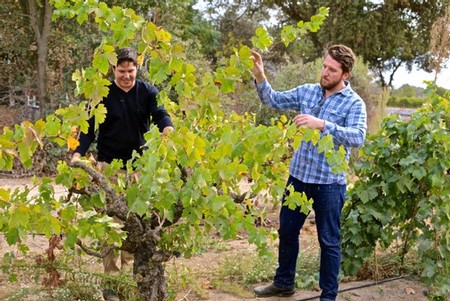 Quinta Cruz (by Santa Cruz Mountain Vineyard; Santa Cruz, CA)
Bokisch Vineyard Clements Hills Albariño
Silvaspoons Vineyard Alta Mesa Verdelho
Silvaspoons Vineyard Alta Mesa Souzão
Bokisch Vineyard Clements Hills Graciano
Reed Wine Cellars (Stockton, CA)
Lily Chardonnay
Tempranillo
Zinfandel
Cabernet Franc
Cabernet Sauvignon
Cabernet Sauvignon Reserve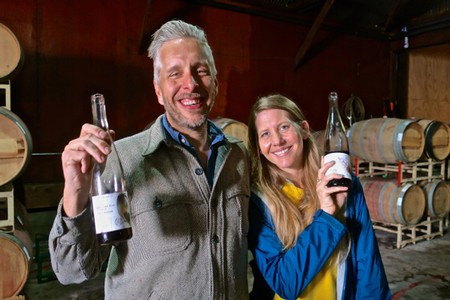 Sandlands Wines (Napa, CA)
Kirschenmann Vineyard Chenin Blanc
The Scholium Project (Fairfield, CA)
Bokisch Ranch VLV Reserve (Verdelho)
Kirschenmann Ranch Chenin Blanc
Rhododactylos Bechthold Ranch Blanc de Noir (Cinsaut)
Bechthold Ranch Cinsault
Kirschenmann Ranch Zinfandel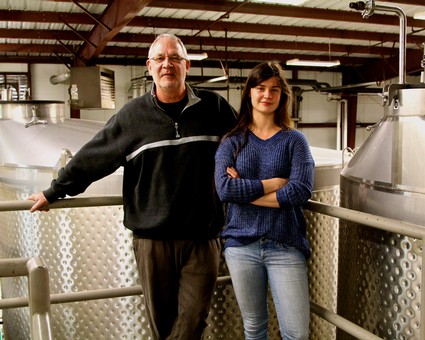 Sidebar Cellars (by Ramey Wine Cellars; Healdsburg, CA)
Mokelumne Glen-Lodi Kerner
Sierra Starr Vineyard & Winery (Grass Valley, CA)
Chardonnay
Six Hands Winery (Walnut Grove, CA)
Palmero Vineyard Chenin Blanc
Cusumano Ranch Zinfandel
Cresci Vineyard Petite Sirah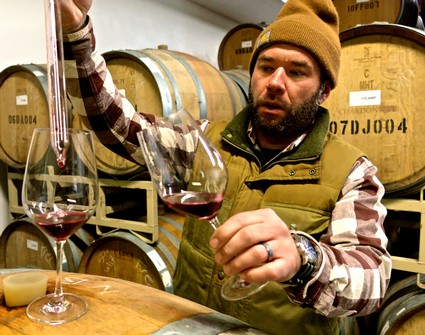 Skyline (by Thomas Fogarty Vineyards; Woodside, CA)
Artisan Red (Tempranillo/Zinfandel/Grenache/Petite Sirah)
Solitary Cellars (Madera, CA)
East Block Zinfandel
Clements Oaks Merlot
Borden Ranch Cabernet Sauvignon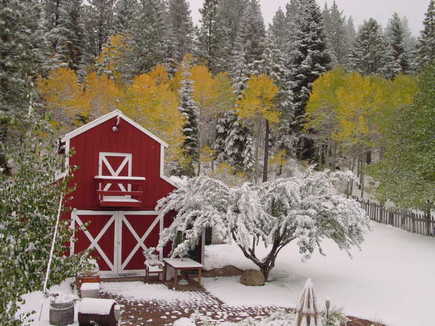 Truckee River Winery (Truckee, CA)
Chardonnay
Manna Ranch Zinfandel
Turley Wine Cellars (St. Helena, CA)
Bechthold Vineyard Cinsault
Kirschenmann Vineyard Zinfandel
Dogtown Vineyard Zinfandel
Steacy Ranch Zinfandel
Twisted Cedar Wines (Cedar City, UT)
Chardonnay
Sangiovese Rosé
Zinfandel
Malbec
Cabernet Sauvignon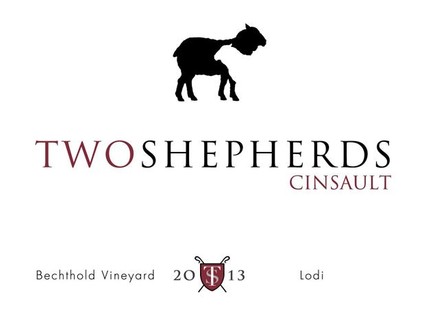 Two Shepherds (Windsor, CA)
Bechthold Vineyard Cinsault
Urbano Cellars (Berkeley, CA)
Amarosa Vineyard Mokelumne River-Lodi Sangiovese
Bokides Ranch Côtes du Clements (Grenache/Syrah/Mourvèdre)
Bokides Ranch Clements Hills Cabernet Franc
Lodi Zinfandel
Lewis Vineyard Clements Hills Tempranillo
Lewis Vineyard Clements Hills Barbera
Lewis Vineyard Clements Hills Teroldego
Clements Hills Malbec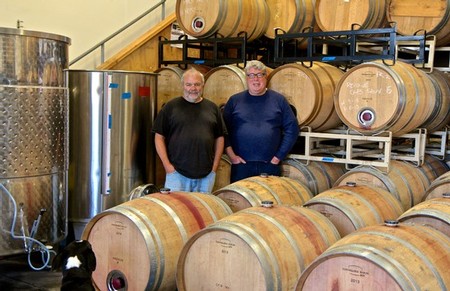 Ursa Vineyards (Placerville, CA)
Silvaspoons Vineyards Alta Mesa Mencía
Silvaspoons Vineyards Alta Mesa Tannat Rosé
Uvaggio Wines (Napa, CA)
Vermentino
Moscato Secco
Moscato Dolce
Vermentino Passito
Cinsaut Rosé
Primitivo
Barbera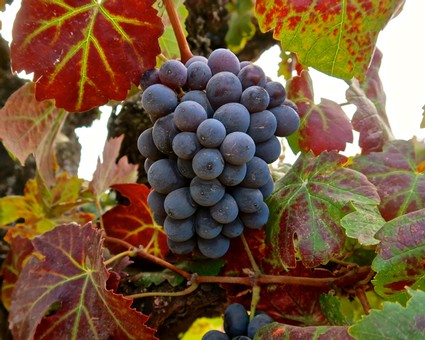 V. Sattui Winery (St. Helena, CA)
Pilgrim Vineyard Zinfandel
Vino Vargas (San Miguel, CA)
Toro Tinto Clements Hills Tempranillo
Wise Villa Winery (Lincoln, CA)
Alta Mesa Torrontés
Alta Mesa Malbec
Zin-phomaniac (Petaluma, CA)
Zinfandel
Zynthesis Cellars (by Purple Wine + Spirits; Graton, CA)
Zinfandel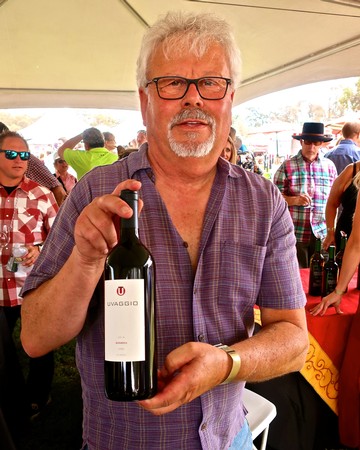 Comments