Letters from Lodi
An insightful and objective look at viticulture and winemaking from the Lodi
Appellation and the growers and vintners behind these crafts. Told from the
perspective of multi-award winning wine journalist, Randy Caparoso.

March 25, 2021 | Randy Caparoso
Lodi's Dancing Fox scales new heights with gold medal-winning Cabernet Franc and Cabernet Sauvignon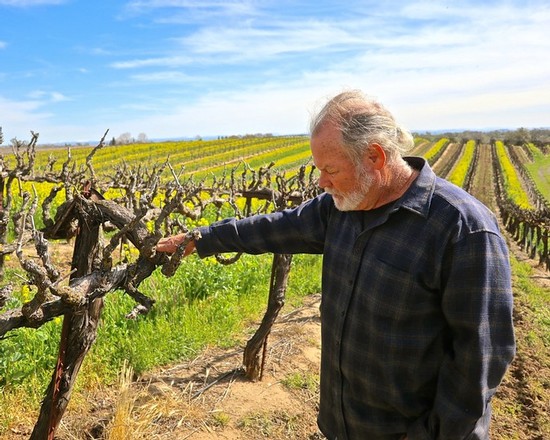 The Dancing Fox, as the Lodi locals know, has been evolving right before everyone's eyes. As a restaurant and bakery, it became the go-to place for coffee, breakfast, and lunch, or fresh artisanal, wood-burning oven bread, almost immediately after popping up in 2009, in a renovated, century-old building in the heart of Downtown Lodi's brick-lined School Street. From the beginning, the business has been a family affair, owned and primarily operated by Gregg and Colleen Lewis and their three sons.
More out of everyone's sight, however, has been the hardscrabble labor that the Lewis family has been putting into their hilltop home vineyard since 1985, located just outside the little community of Clements. Mr. Lewis originally came to the Lodi area in 1980 to "escape" from the crazy, car-congested life of Southern California's Orange County, in search of the "peaceful life" and to practice his previous occupation, as a psychologist. The couple met shortly thereafter, married, and purchased the 50-acre Clements Hills-Lodi AVA property, which came with 48 acres of planted grapevines. So while they found a bucolic spot to raise a family, they also hoisted the grueling work of grape growing upon their own shoulders.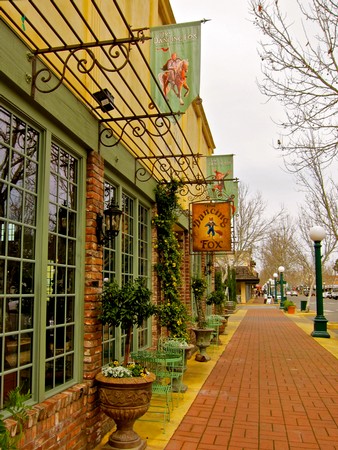 The Lewis Vineyards property, sitting on rolling hills at elevations of 90 to about 120 feet, was originally planted in the late 1970s to grapes like Chenin blanc, no longer in demand by the time the Lewises took over. And so over the years they grafted over or replanted with varieties such as Cabernet Sauvignon, Cabernet Franc, and Merlot, as well as "up and coming" grapes such as Tempranillo, Grenache, and Sangiovese. The vineyard is currently planted to 12 different cultivars — including, most recently, Roussanne and Marsanne, planted at the request of a specialty Napa Valley winery.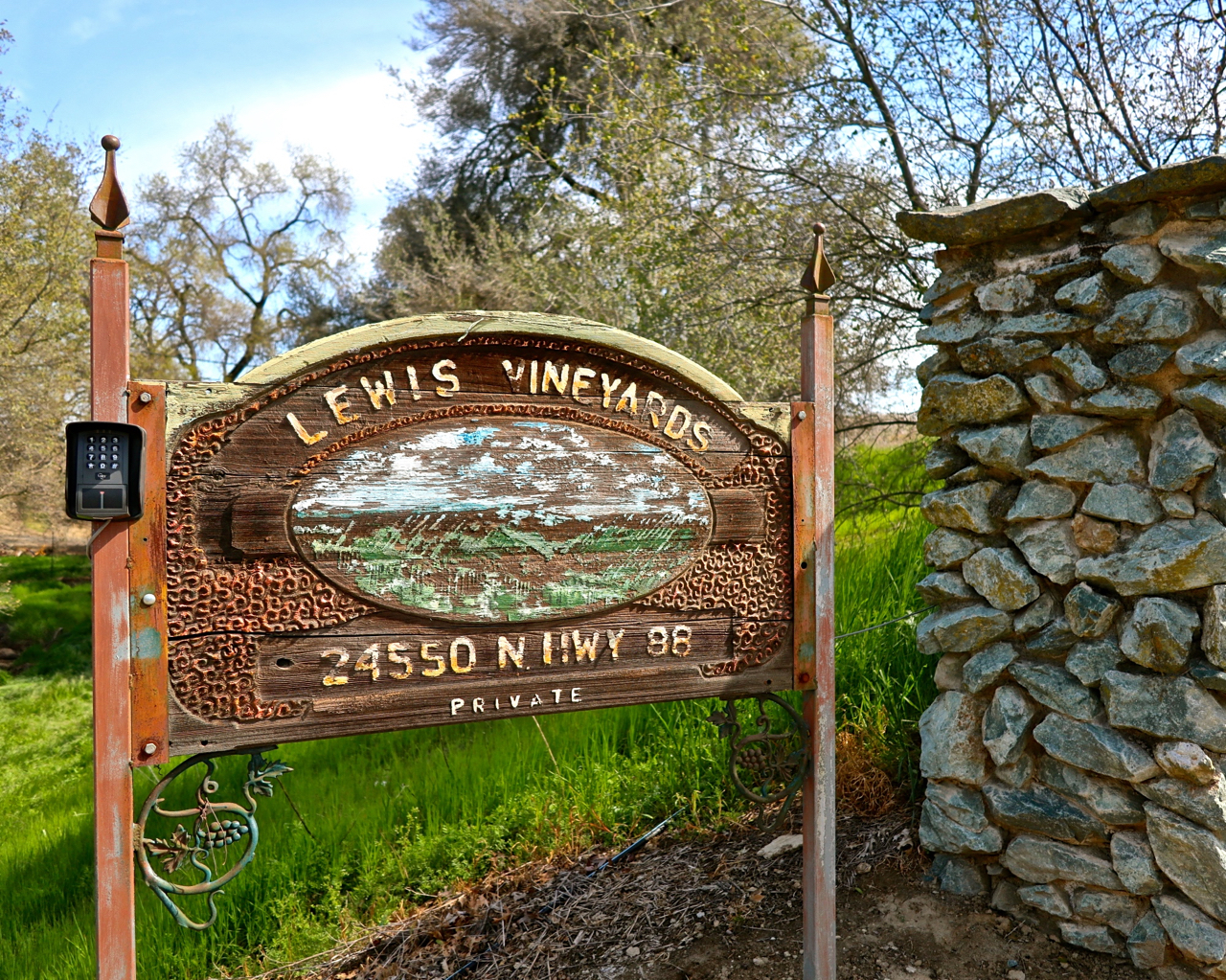 While, like most vineyard owners in Lodi, the Lewises sell their grapes — all certified by LODI RULES for Sustainable Winegrowing — to numerous wineries, large and small, they also began keeping a little for themselves to make wine in their old barn; the growing boys lending their feet to stomp the grapes or helping to crank a wooden wine press. This is what eventually led to the Dancing Fox Winery and tasting room, established at the restaurant/bakery location in 2009.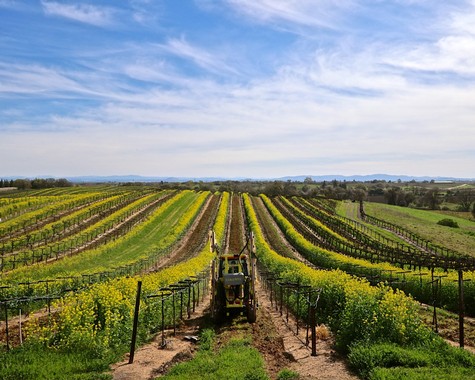 Shortly after opening their School Street facility, the Lewises purchased and restored Downtown Lodi's historic Ice House, originally built as livery stables during the 1880s, to expand their winemaking and barrel aging capacity. The Ice House now houses numerous-sized tanks for brewing beer, and a multi-purpose bottling line for packaging wines, beers as well as spirits. A pot still for The Dancing Fox's fledgling spirits business (everything from brandies to vodkas and gins) is located at their School Street location, which has been slated for an aggressive expansion for the past two years (stalled, like many things, by the ongoing pandemic).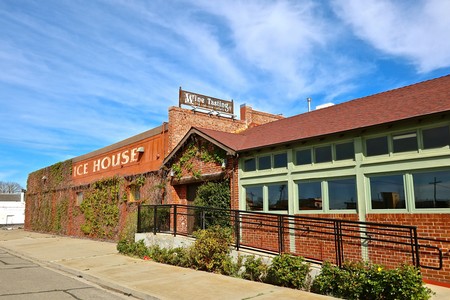 While a number of different varietals and blends, including wines made from local cherries, have been bottled under The Dancing Fox label over the years, a pièce de resistance has emerged: Red wines made from the "Cabernet" grapes, Cabernet Franc and Cabernet Sauvignon, which respond beautifully to the reddish mix of clay, sand, gravel and cobble found in the undulating hills of Lewis Vineyards.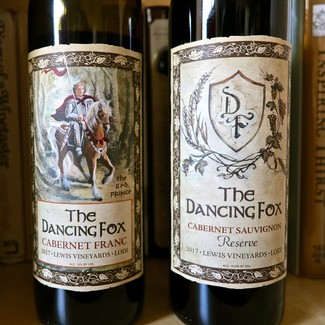 Proof, as is always the case, is in the pudding. Most recently, 2017 The Dancing Fox Lewis Vineyards Lodi Cabernet Franc ($39) garnered a double-gold (meaning, it was accorded gold medal status by judges' unanimous decision) at this past January's 2021 San Francisco Chronicle Wine Competition, reputedly the largest judging of American wines in the world. And for good reason: This is a supple, finely textured red wine that is bright and forward in reddish berry qualities, zipped up by mouth-watering acidity, restrained touches of French oak spice (aged in 50% new barrels), and a suave, rounded tannin structure typical of the varietal.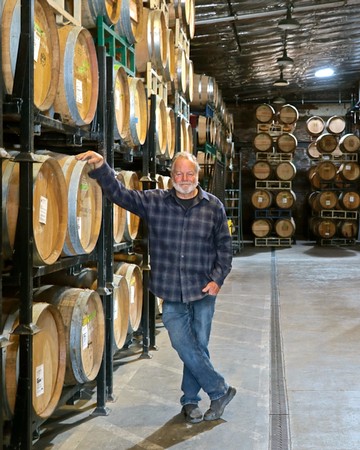 Even more impressive was the 2017 Cinnabar Winery Lodi Cabernet Franc ($44), which was awarded a "Best of Class" gold at the same competition, chosen as the finest of all Cabernet Francs in the prestigious $40-and-up category. While made from the same grapes and having a round, supple texture similar to The Dancing Fox's 2017 iteration, the Cinnabar Cabernet Franc is a tad richer and deeper in both fruit (suggesting both black and red berries) and oak spice. Also like The Dancing Fox's, there is nary a hint of the green, herbaceous character often found in wines made from Cabernet Franc — a testimony to Clements Hills-Lodi's ideal terroir for this grape. Hence, the San Francisco Chronicle judges' enamored response to the Cinnabar's balanced yet resoundingly aromatic, fruit-forward character.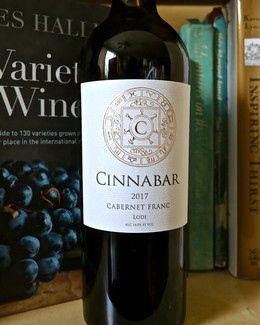 Remarks Gregg Lewis, "Cinnabar winemaker George Troquato has been a good mentor to me over the years, freely sharing his winemaking knowledge. Cinnabar Winery [based in Santa Cruz Mountains) has been one of our best winery clients, buying grapes from us since the early 1990s."
If there is any grape that is nearest and dearest to Mr. Lewis's heart, it is probably Cabernet Sauvignon. "Our best Cabernet Sauvignon," says Lewis, "probably comes from a 5-acre block planted 10 years ago. Like with our Cabernet Franc, one of the keys has been clonal selection — we planted two of the best clones available to us. In the vineyard, we pull out all the stops to get top quality. We spend a lot of time pulling leaves and dropping fruit to crop it at 3 to 4 tons [per acre]. The benefit is that we get top dollar for the fruit."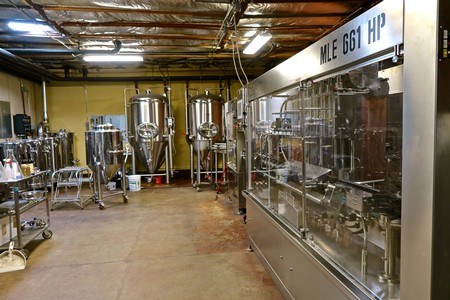 2017 The Dancing Fox Lewis Vineyards Lodi Reserve Cabernet Sauvignon ($48), in fact, delivers big time with a compact blackcurrant/berry aroma with a sense of concentration; yet rather than "big" or overpowering in feel or oakiness, it comes across as exceptionally fine and well balanced, despite the firming tannin expected out of the varietal — as such, sensory qualities that are distinctive "Lodi."
"I confess to having a weakness for Cabernet Sauvignon and a good cut of beef," says Mr. Lewis, "although as you get older, steak is not highly recommended as part of your diet. I figure that once or twice a month won't hurt!"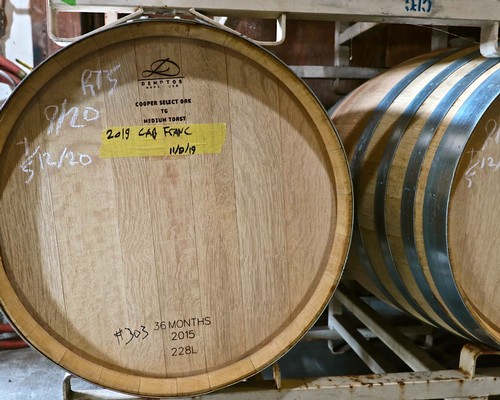 Comments