Letters from Lodi
An insightful and objective look at viticulture and winemaking from the Lodi
Appellation and the growers and vintners behind these crafts. Told from the
perspective of multi-award winning wine journalist, Randy Caparoso.

March 31, 2021 | Randy Caparoso
Top dry rosés, and why these popular wines are preeminently suited to Lodi's Mediterranean climate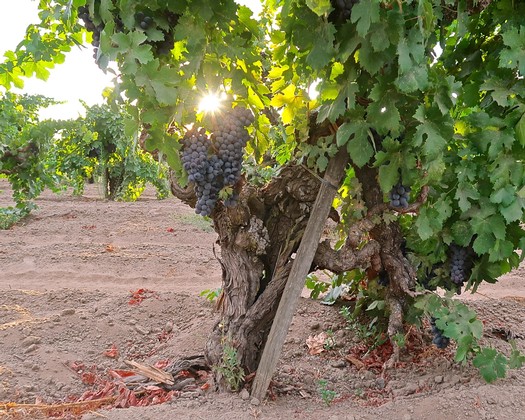 Everything coming up rosés
It's that time of year again. Nights are still slightly nippy, with temperatures in the mid-40°, but the days are getting progressively brighter and clearer, with late afternoons hitting the 70°s.
In Lodi wine country, this has also become the season of rosés. That is, bone-dry, soft yet refreshingly crisp pink wines. In a conversation yesterday, McCay Cellars winemaker/owner/grower Mike McCay summed it up best: "This past weekend (March 27-28, 2021), we had beautiful weather, our tasting room was filled to capacity, and we had to turn people away. It's about time! And you know what they were drinking the most? Rosé. Pink is hot right now."
But this hasn't always been the case. Just ten or twelve years ago, dry rosés were hardly on any consumer's radar. According to McCay, "I have always been a dry rosé fan, producing our first one twelve years ago. That was just 75 cases. But slowly but surely, interest began to pick up. Five years ago we were up to 250 cases, and selling every bottle within a few months. Today we bottle over 700 cases. And not only that, we produce up to four or five different rosés, with price points ranging from $20 to $45."
Bokisch Vineyards winemaker Elyse Perry says that they, too, can hardly produce enough right now. "In 2015 we were producing just 98 cases," says Perry. "For the 2020 vintage, we're up to 600 cases."
Acquiesce Vineyards, which specializes in non-oaked white wines, has grown their dry rosé production to 500 cases. Demand is so high that over the past year they have been looking to purchase fruit from other vineyards — something definitely out of the norm for this particular winery, which prides itself on 100% estate grown wines.
Says Acquiesce winemaker/owner/grower Sue Tipton, "Sales of our rosé accounted for about 10% of our product line sales in 2015, when we produced just 150 cases. It has grown to 17% of our cases bottled in 2019. Some of the increase is due to the planting of an additional acre of Grenache for our rosé production, which was not only a nice addition to our Tablas Grenache clone but also due to the fact we typically sell out our rosé a little too quickly each year."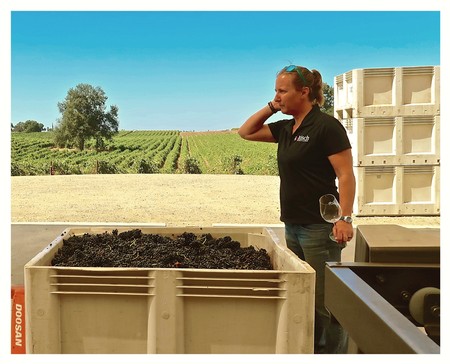 Why Lodi? (the Provence/Mediterranean affinity)
Dry rosé, in fact, has recently become a pièce de resistance for more than a few of Lodi's finer producers. Why? Two words: Mediterranean climate. With its cool nights and warm days of ceaseless sun, uninhibited by fog or cloud cover during the growing season, the Lodi Viticultural Area bears striking climatic similarities to wine regions throughout the Mediterranean Basin, where winegrowing first originated thousands of years ago.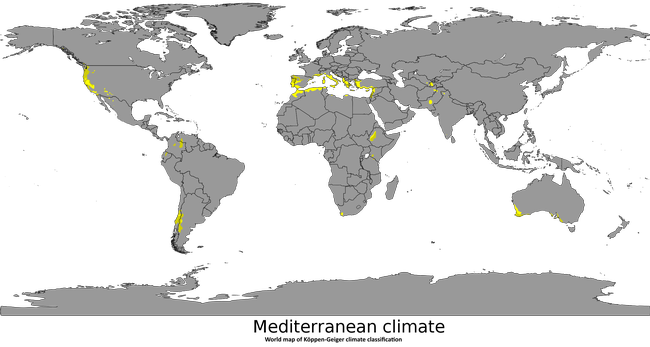 Particularly France's Provence region, which is by far the largest producer of rosés in the world. According to the leading American wine industry magazine, Wine Business Monthly, "The [world's] leading supplier of rosé is the French region of Provence, which produced 170 million bottles of wine [or well over 14 million cases] in 2019, 90% of which contained rosé."
Rosé is, essentially, a pink colored wine that is made like a white wine. That is, it is made from juice pressed from the skins immediately after grapes are picked, fermented in stainless steel tanks, going straight to bottle (almost never seeing oak aging), and served nice and chilled like any white wine. The only difference between whites and rosés is that white wines are made from green or golden-skinned grapes, whereas rosés are made from black skinned grapes — the same kind of grapes that normally produce red wines (which are made by fermenting in contact with their skins, which give red wines their color and sturdier tannin structures).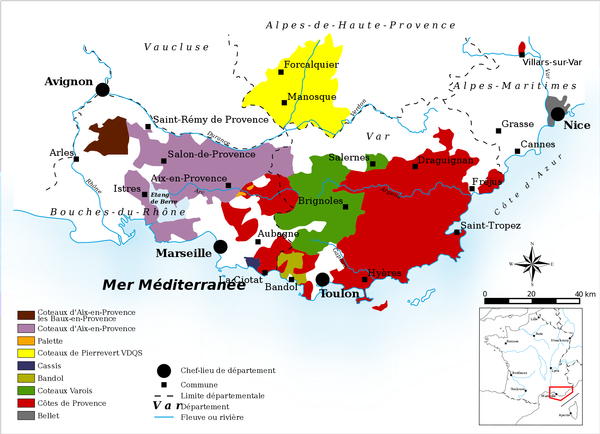 France's Provence epitomizes wine regions that are ideal for rosé production. First, because it's a warm climate region — considered "hot" by French standards (although it is far from a Sahara or Death Valley) — where sipping chillable wines simply makes more sense. Second, because more than 90% of the vineyards throughout this vast region (approximately 68,000 planted acres) consist of red wine rather than white wine grapes.
How close is the climate of Provence to, say, that of Lodi or Napa Valley? The following chart is a comparison of average high (day) and low (night) temperatures in March, when grapevines typically begin to bud out, as well as in August, at the peak of summer when grapes are nearly ready to pick. This comparison utilizes readings in the major cities in Provence's two largest winegrowing regions (Côtes de Provence and Coteaux d'Aix-en-Provence):

Going by these norms, you can clearly see that all four of these wine regions typically experience significant diurnal temperature swings; that is, cool night-time temperatures when grapes are allowed to "rest" (so to speak), which is why, in the end when grapes are harvested, they retain refreshing levels of natural acidity, essential for the production of first class rosé.
The big difference between California and Provence is that, during peak summer months, highs are higher and lows are lower in places like Napa Valley and Lodi. Saint-Tropez, in this comparison, has the warmest night-time temperatures because it is located along the Mediterranean Sea (on the French Riviera), which moderates diurnal swings, whereas Aix-en-Provence is located further inland and is, thus, considered more of a transitional Mediterranean climate zone.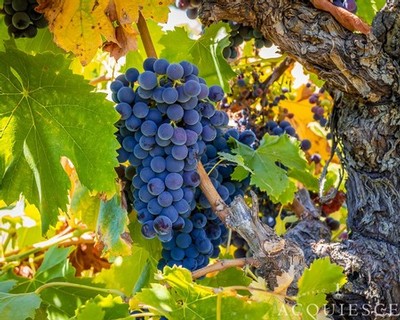 A few years ago, the respected wine blogger Susan Newman Manfull wrote in her Provence WineZine page, which is devoted to the wines of France's Provence and Southern Rhône Valley:
When Tipton [of Lodi's Acquiesce Vineyards & Winery] did research comparing the climate and terroir of Châteauneuf-du-Pape to Lodi, it turned out that monthly temperatures were remarkably similar. Described as Mediterranean in climate, Lodi has a little more sunshine and a little higher temperatures during the day while the nights are a little cooler, compared to Châteauneuf-du-Pape. A plus for Lodi is that there is no significant rainfall during growing season; Lodi grape growers can irrigate accordingly in order to realize the best flavor in their grapes, and the fruit can typically ripen fully. The soils, while varied within both appellations, are generally sandy loam.

The variations of Lodi style rosés
Lodi's Mediterranean climate is hospitable to a full range of black skinned grapes that can produce top quality dry rosé, from the French grapes most widely grown in Provence (Grenache, Syrah, Mourvèdre, Cinsaut and Carignan) to those of other Mediterranean regions (such as Italy's Sangiovese, Aglianico and Barbera, or Spain's Tempranillo and Graciano).
Klinker Brick Winery is an example of a Lodi winery producing what they consider to be a quintessential "Provence" style. Says Farrah Felten Jolley of the Felten family who own Klinker Brick: "We love the Provence style, and so we produce a wine that deliberately duplicates Old World characteristics. Our 2019 'Bricks and Roses' Rosé consists of 40% Grenache, 24% Mourvèdre, 18% Syrah and 18% Carignan."
Neither do the Feltens scrimp on grape quality. The Syrah going into their rosé, for instance, comes from their perennial gold medal-winning Farrah Vineyard, and the Carignan comes from Rauser Vineyard, an east side, own-rooted block of ancient vines originally planted in 1909.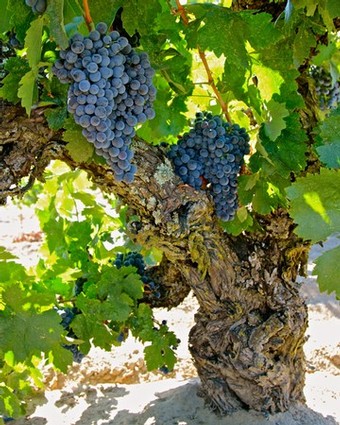 "Rosé sales have been doing really well over the past few years, "says Felten Jolley. "More and more people are noticing that California can produce Provence style rosés that are lighter in color, lower in alcohol, and can compete with the price of imported rosé on the shelf [Klinker Brick's retails for just $15]."
McCay Cellars probably produces up to five different rosés each year because owner/winemaker Mike McCay is an inveterate wine geek. "I love working with the grapes that help us stay true to the 'Provence' style," says McCay. "However, each of them ends up with a completely different profile. For instance, we produce two 'reserves.' Our 'Cellar Reserve' is a blend of Grenache and Mourvèdre, and the 'Reserve Rosé' is made from Grenache and Cinsaut. The reserve made with Cinsaut is crisper, leaner and lighter in weight, perfect for poolside sipping. Our Mourvèdre-based reserve is slightly darker, bigger, and rounder, with a heavier mouth-feel — perfect for heavier style meals, like salmon or pastas.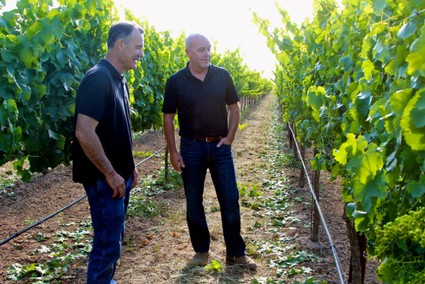 "We also produce a Rosé of Grenache, a Rosé of Cinsaut, and a Rosé of Carignan — each one with distinctly different profiles. The Cinsaut comes from the historic Bechthold Vineyard, from vines planted in 1886. The Carignan comes from old vines planted in the 1930s by the Manaserro family, and the Grenache comes from Abba Vineyard, owned by Phil Abba, one of Lodi's best growers. I keep these rosés separate for the same reason why I keep Zinfandels made from different vineyards separate — each one is unique and therefore should be appreciated as such."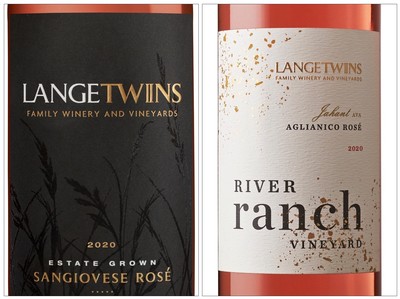 Karen Birmingham, the co-winemaker of LangeTwins Family Winery & Vineyards, tells us, "There are no rules around varieties and styles for making rosé. At LangeTwins, we love using the Italian grape varieties because these grapes have wonderful ripe flavors even at lower sugars [at harvest], perfect for rosé. We started our LangeTwins Sangiovese Rosé program in 2010. We added Aglianico Rosé in 2018, which began as a winemaking experiment from a newly planted vineyard and resulted in a rosé so extraordinary that we now bottle it as a vineyard-designate wine [the Langes' River Ranch Vineyard] for our tasting room. Both are utterly unique and delicious."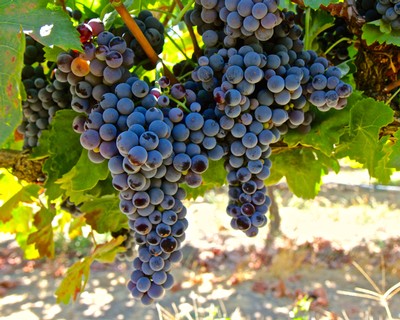 Bokisch Vineyards' rosé program has, perhaps, undergone the most dramatic evolution (compared to other Lodi wineries) during the past few years. According to winemaker Elyse Perry, "In 2015 we were still producing rosé, which we bottle as 'rosado' [in keeping with Bokisch's Spanish grape identity], that was 99% Garnacha [a.k.a. Grenache] and 1% Graciano. A few years ago we began blending in some Tempranillo and the percentage of Graciano was increased, giving the wine more color and complexity. Since doing that we have seen our rosado sales increase exponentially. For us, the rosado has transitioned from a seasonal favorite to year-round top seller. The current release is 54% Garnacha, 36% Graciano and 10% Tempranillo. Both the Graciano and Tempranillo add color and acid. The Graciano adds some strawberry and guava notes on both the nose and palate."

Peltier Winery, on the other hand, has taken a slightly different route, producing two different dry rosés; only, theirs are crafted from the classic French grapes, Pinot noir and Cabernet Sauvignon. Says Peltier winemaker Susana Rodriguez Vasquez, "The consumers' favorite style for rosé is Provençal, which we feel we can capture with Pinot noir and Cabernet Sauvignon. Neither of these wines are saignées [i.e., made from juice bled off of vats of fermenting red wines]. They were harvested specifically for our rosé program at the right Brix [i.e. lower sugar readings, with higher acidity in order to produce lighter, fresher styles of pink wine]. The Peltier Pinot Noir Rosé, was made from grapes picked at just 18° Brix and fermented over two weeks at 53° F. The result is a wine with a very pale pink color, in the style of Provence, and it is completely dry with notes of minerals and delicate strawberry qualities. Our 'Rouge' Rosé of Cabernet Sauvignon is a little fruitier, with notes of cranberry and watermelon, and its mouth-feel is bigger and fuller than our Rosé of Pinot Noir."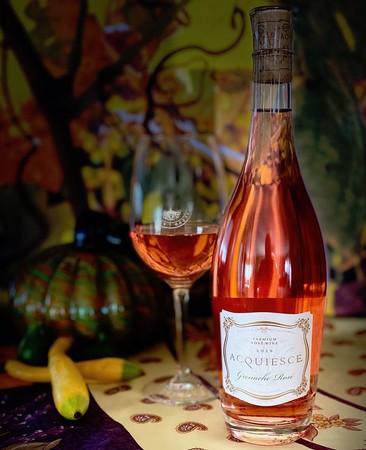 A list of Lodi's top rosés
Here is the list of the top quality rosés currently produced from Lodi-grown grapes, along with identifications of the wide range of grape varieties going into these bottlings; each and every one of these wines, perfect for spring and summer sipping, if not for year-round enjoyment:
Acquiesce Winery & Vineyards, Grenache Rosé
Bokisch Vineyards, Terra Alta Vineyard Rosado, Clements Hills-Lodi
(Garnacha with Tempranillo and/or Graciano)
Estate Crush, Rosé of Cinsaut, Bechthold Vineyard
Fields Family Wines, La Vie En Rosé, Mokelumne River-Lodi
(Mourvèdre and Syrah)
Hatton Daniels Wine Cellars, Rosé of Dornfelder, Mokelumne Glen Vineyard
Heritage Oak Winery, Barbera Rosé
Klinker Brick Winery, Bricks & Roses
(Grenache with Carignan, Syrah and/or Mourvèdre)
LangeTwins Family Winery & Vineyards, Aglianico Rosé, River Ranch Vineyard, Jahant-Lodi
LangeTwins Family Winery & Vineyards, Sangiovese Rosé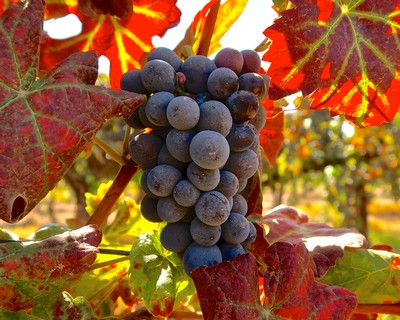 m2 Wines, Rosé (Zinfandel blended with Carignan)
McCay Cellars, Reserve Rosé
McCay Cellars, Rosé of Carignane
McCay Cellars, Rosé of Cinsaut
McCay Cellars, Rosé of Grenache
Michael David Winery, Cinsaut Rosé, Bechthold Vineyard
Michael Klouda Wines, Retro Rosé (Zinfandel)
Mikami Vineyards, Rosé (Zinfandel)
Monte Rio Cellars, Dry White Zinfandel
Mountain Tides Wine Co., Rosé of Petite Sirah
Oak Farm Vineyards, Rosé (Grenache)
Onesta Wines, Rosé of Cinsaut, Bechthold Vineyard
Peltier Winery & Vineyards, Rosé of Pinot Noir
Peltier Winery & Vineyards, Rouge Rosé (Cabernet Sauvignon)
St. Amant Winery, Barbera Rosé
Stama Winery, Dry Rosé of Zinfandel
Turley Wine Cellars, Zinfandel Rosé
Ursa Vineyards, Tannat Rosé, Silvaspoons Vineyards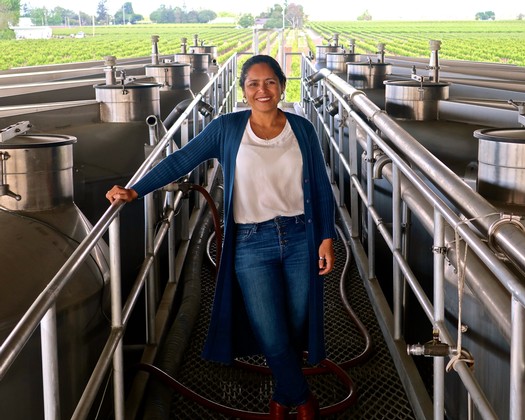 Comments