Letters from Lodi
An insightful and objective look at viticulture and winemaking from the Lodi
Appellation and the growers and vintners behind these crafts. Told from the
perspective of multi-award winning wine journalist, Randy Caparoso.

March 12, 2021 | Randy Caparoso
A look back at the dawn of Lodi's Golden Age (1970s to the early 2000s)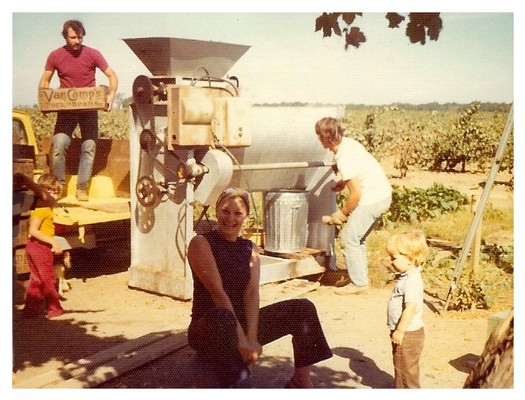 Robert Mondavi as grape and grower whisperer
The late Robert Mondavi (1913-2008) was a Lodi Union High School graduate who will always be remembered for significant accomplishments in the wine industry. First, he convinced his father, Cesare Mondavi, a City of Lodi businessman who entered the grape industry during the early 1920s as a grape packer, to buy Napa Valley's then-inactive Charles Krug Winery in 1943. Robert and his brother Peter Mondavi (1914-2016) operated Charles Krug until their famous falling out, which led to the founding of the groundbreaking Robert Mondavi Winery in 1966.
It was never just Mondavi's many accomplishments that made him such an indelible persona in the California wine industry, but also his numerous quotable statements that inspired many a grape grower and other wine producers, and fired up the imagination and enthusiasm of wine consumers everywhere. In a 1982 interview in Wines & Vines (an industry magazine), for instance, Mondavi said, "We are going through the Golden Age of the California wine business... the future is bright!" And when Mondavi spoke, undoubtedly more people listened to him than to EF Hutton.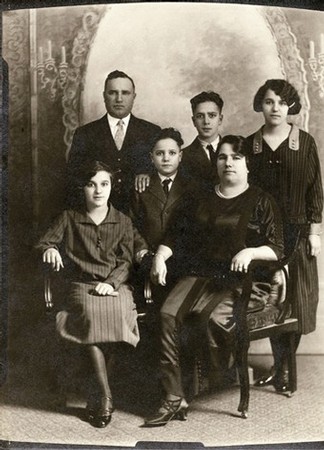 At that point in time, said Mondavi, "In the next 10 years, I see a 10% increase annually for traditional table wines.... We have the natural elements — the climate, the soil, the grapes, the vineyards... The amount of our success depends upon our desire and our will to succeed — and excel." These bold and encouraging words echoed far beyond Napa Valley and well into the Lodi Viticultural Area, on the other side of the Delta from that fabled winegrowing region.
In 1979, in fact, Robert Mondavi returned to Lodi to establish Woodbridge Winery (now called Woodbridge by Robert Mondavi) on the site of the old Cherokee Wine Association co-op. Almost immediately, according to longtime Lodi farming families such as the Langes (who now own LangeTwins Family Winery and Vineyards), the concept of state-of-the-art winemaking was introduced to the Lodi wine community which, up until that time, was focused almost entirely on production of fortified sweet wines, brandy and low-end jug wines.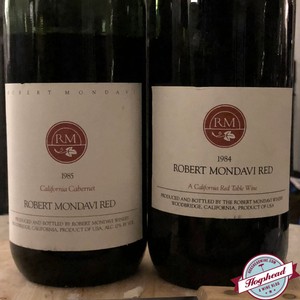 Early 1980s bottlings of Woodbridge Winery's "Bob Red" (image courtesy of Hogshead, a wine blog)
Mondavi had a huge impact on Lodi growers. Mentally, it was a matter of transitioning from large volume, commodity grape growing to higher quality winegrowing. The first Woodbridge-produced wines were a generic "Table Red" and "Table White," bottled in tall 1.5-liter magnums to distinguish them from traditional, squat shaped "jugs." The locals called them "Bob Red" and Bob White," but the winery would quickly transition to varietal bottlings (also see our recent post, The use of varietal as a term).
The establishment of Woodbridge Winery was one of the key factors prompting Lodi growers — even those not directly contracted by the Mondavis — to change over from "bulk wine" growing to grapes for premium priced wines such as Cabernet Sauvignon and Chardonnay. Keep in mind that, at the end of the 1970s, the grapes that dominated the Lodi landscape were Tokay (grown primarily as a table grape), Zinfandel and Carignan, and there was more Chenin blanc than Chardonnay planted. Merlot, which did not exist in the Lodi region (or for that matter, hardly anywhere in California) at the start of the 1980s, would also soon become a major grape.
The Lodi growers also embraced Mondavi because he, in turn, valued their roles, spoke their lingo, felt their pain (farmers always drink from glasses half-empty), and had experienced their challenges as a grower himself. The Mondavi presence through Woodbridge Winery was so compelling during the 1980s and 1990s that, when growers came together in 1991 to organize their own mandated marketing program according to guidelines set by the California Agricultural Marketing Act of 1937, their group was originally called the Lodi-Woodbridge Winegrape Commission (renamed the Lodi Winegrape Commission in 2009). As Mondavi had said to Wines & Vines back in 1978, "Growers have to make a living, or we'll lose our vineyards. You can't have a fine wine business without quality grapes."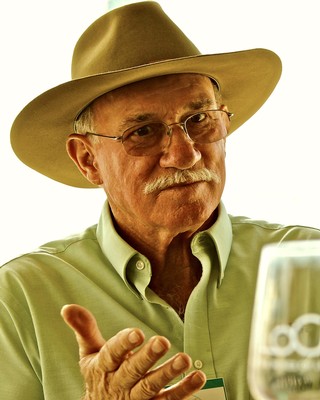 Early transition to varietal wines
This "Golden Age," sparked by Mondavi and driven by the groundswell of consumer interest in higher quality table wines, was also what finally pushed Lodi growers to take fuller advantage of the region's natural environment, seemingly conducive to grapes of all sorts — from Mediterranean varieties such as Zinfandel, Carignan and Grenache, to classics such as Chardonnay and Cabernet Sauvignon as well as specialty grapes such as Albariño, Tempranillo, Teroldego and Zweigelt. Over 100 types of wine grapes, now commercially grown in the Lodi region (see our past post, The 100-plus grapes of Lodi).
In 1975, third-generation Lodi grower Steve Borra would quietly attain his bond for tiny Borra Vineyards — the first of Lodi's modern-day small, or "boutique,"-style wineries. After a few ebbs and flows during its first 20 years, Borra became one of Lodi's most innovative family wineries, until finally shutting down following Mr. Borra's retirement in 2018. While Borra has, sadly, recently passed away, the legacy that he has left — especially as a groundbreaking grower and producer of grapes like Barbera, Syrah and Vermentino, also with the wisdom to bring in the visionary winemaker Markus Niggli (currently the owner/winemaker of Markus Wine Co. — will be felt for generations to come.
Other early, independent premium-quality Lodi wineries were established by David Lucas, who founded The Lucas Winery in 1978, and Michael Phillips, who in 1984 launched Phillips Winery (quickly changed to Michael David Winery after the discovery of a trademark conflict and reflecting the co-ownership of brother David Phillips). The Phillips family — along with their close cousins, west-side growers such as the Bishofbergers and Maleys — were originally descendants of Andrew Harshner, who arrived in Lodi in the late 1860s right after the Civil War to homestead on 160 acres of farmland.
Mr. Lucas, himself an alumnus of the Robert Mondavi winegrowing team, deserves all the credit in the world for growing and producing Lodi's first vineyard-designate Zinfandel from his ZinStar Vineyard (a 1978 vintage). To this day, The Lucas Winery ZinStar stands as a model of elegance, restraint and the time honored quality of "sense of place" (i.e., a Lodi-specific sense of place), despite the years of passing fashions (such as heavy, sweet oakiness and big, overripe fruitiness) through which the varietal category has had to endure. Lucas's winemaker/wife, Heather Pyle, also plied her craft for many years for the Mondavi family, and she now manages the California Certified Organic Farmers (CCOF) certified organic ZinStar Vineyard.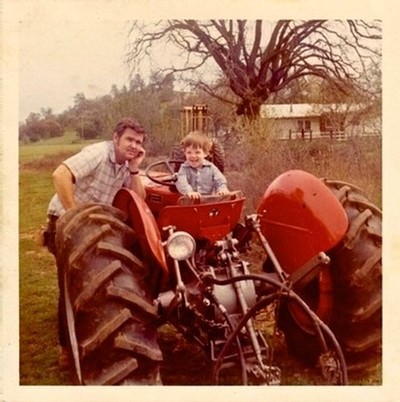 1972 snapshot of St. Amant Winery's Tim Spencer with his son Stuart in their Amador County vineyard
Tim and Barbara Spencer founded their Lodi-based St. Amant Winery in 1981. During their early years, the Spencer family specialized in fortified wines made from specialty Portuguese grapes grown in their vineyard in nearby Amador County (still a main part of their portfolio). In the late 1990s they developed their lofty reputation for Lodi-grown Zinfandel and Barbera, working hand in hand with top-notch growers such as the Fry family's Mohr-Fry Ranches. Today, Tim and Barbara's son Stuart Spencer wears two hats, as executive director of the Lodi Winegrape Commission and owner/grower/winemaker of St. Amant Winery.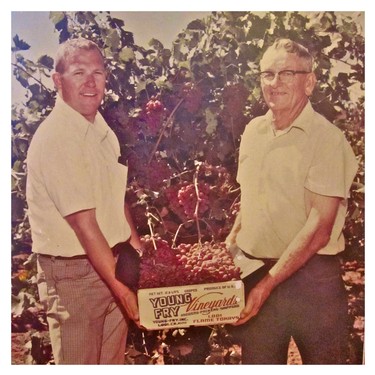 The Mettler family of Mettler Family Vineyards, founded as a winery in 1998, epitomizes the huge influence of farmers of German descent who arrived in the Lodi area during the late 1890s. These particular settlers were arguably the ones who "civilized" Lodi, once more of a classic Wild West town. Larry Mettler took over the family's farming business in 1970 from his father Carl, who was a sixth-generation farmer. Carl's grandfather, George Mettler, was one of five brothers who immigrated from Germany to South Dakota in the mid-1800s and soon trickled down to San Joaquin County; hence the multiplicity of close-to-distantly related Mettlers in the Lodi area. Mettler Family Vineyards, and its vineyard management arm Arbor Vineyards, has long been known as one of Lodi's leading growers of Cabernet Sauvignon.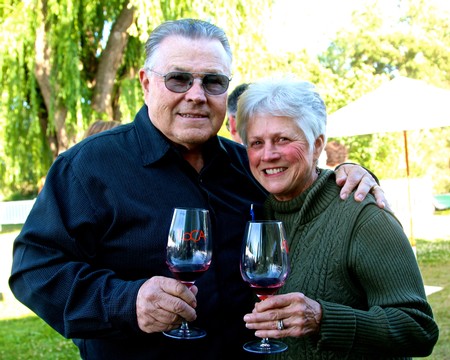 From the beginning, the Larry and Charlene Mettler clan have been staunch supporters of LODI RULES for Sustainable Winegrowing, and they also farm vineyards that are certified organic by CCOF. Both the farming and winery operations are managed by Larry and Charlene's three children: general manager Kim Mettler Eells (whose husband Jason Eels serves as vineyard manager), winemaker Adam Mettler (Wine Enthusiast Magazine's 2018 Winemaker of the Year) and sales manager Kelli Mettler Costamagna.
The 2000s movement to handcraft wines and premium branding
Still another branch of the Mettler family — George and Kathy Mettler, along with their daughter Jorja, married to grower/co-owner Kyle Lerner — founded Harney Lane Winery in 2006, on a vineyard property farmed by their family since 1907. Since then, Harney Lane Winery has emerged as a leader in terroir-driven, vineyard-designate-style Zinfandel and Chardonnay, while also handcrafting impeccable estate-grown Albariño, Petite Sirah, and Tempranillo. As certified LODI RULES sustainable growers, this branch of the Mettlers remains primarily a grape grower supplying other wineries, but the small percentage of grapes they bottle under their own label has made a huge contribution to Lodi's growing reputation for wines of both regional distinction and quality.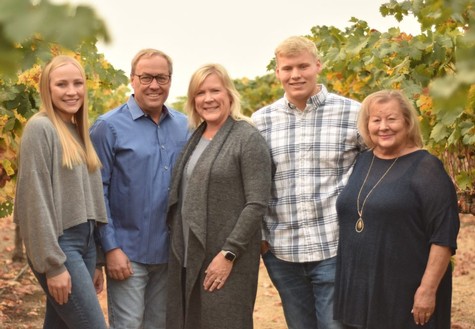 Other than Michael David Winery, no other winery in Lodi has done more to familiarize the average American consumer with Lodi appellation wines than Klinker Brick Winery, owned by fifth-generation grape growers Steve and Lori Felten. The Feltens, also of German descent, arrived in Lodi by way of the Dakotas during the early 1900s. According to Mr. Felton, establishing a winery was a way of "taking destiny into our own hands." The Feltens made the transition from farmers to winemakers in 2000, and their brand quickly found success in every market of the U.S. Barry Gnekow, the vaunted consulting winemaker who also helped launch Michael David Winery's success, continues to work hand in hand with Klinker Brick winemaker Joseph Smith to drive a diverse portfolio of premium quality wines.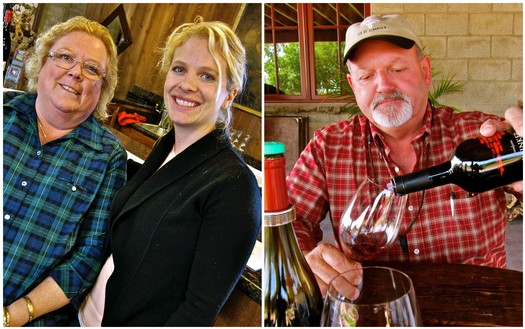 Although they would not establish their own winery until 2005, the identical twin brothers Brad and Randall Lange epitomize the Lodi story. Their German-born great-grandparents Johann and Maria Lange arrived in Lodi during the 1870s to find instant success growing watermelons and other crops. The family transitioned to grapes in 1916, and during the 1980s they began working closely with the Mondavis as growers to transition the region to premium grape varieties. Today LangeTwins Family Winery & Vineyards is one of the largest vineyard owners and vineyard management companies in Lodi, while also operating a large scaled, state of the art winery for both their own labels and as a custom crush facility. As one of Lodi's strongest proponents of sustainability (partially motivated by concerns of succession), the Langes' operations are now led by a fifth generation, who are in the process of raising a sixth.
There have been hiccups during this transition to higher quality wine grapes. For instance, Zinfandel, one of the enduring heritage grapes, was utilized primarily to produce mildly sweet White Zinfandel during the 1980s and 1990s. Although on the one hand the White Zinfandel craze helped preserve many of the older plantings and kept growers from pulling out all the old vines in favor of popular "new" varieties, such as Chardonnay or Merlot, it did not exactly enhance Lodi's reputation as a wine region of quality.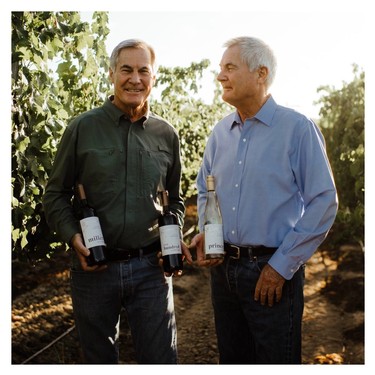 On the other hand, when the growers formed the Lodi Winegrape Commission in 1991 to improve and promote their grape-growing industry, old vine Zinfandel was already the one, readily identifiable grape that the entire region could hang its hat on. Red Zinfandel, after all, is a genuinely serious wine, even if pooh-poohed by Cabernet Sauvignon or Pinot noir enthusiasts (mais fica!). Since then Lodi growers and wineries have learned to hang their hats on numerous other wine grapes, in lockstep with the market's steadily growing thirst for more variety and finer wines.
Today, most of the wine grapes grown in Lodi still go into into table wines produced by giant companies such as Woodbridge by Robert Mondavi, or "parent" producers of numerous popular sub-brands, such as those of E. & J. Gallo, Constellation's former Sebastiani brands, The Wine Group/Franzia and Trinchero Family Estates/Sutter Home, to name just a few.
It has taken a while, but Lodi has also become known for top-quality wines crafted by much smaller producers. Out of the 50 or so independent bonded wineries operating out of physical facilities in the Lodi region today, all but one produce well less than 30,000 cases a year and most them less than a third of that.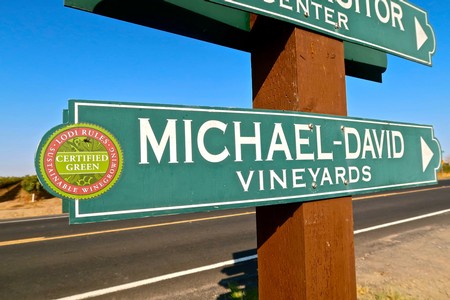 Michael David Winery, on the other hand, has grown from one of Lodi's tiny, 100% homegrown, winegrowing businesses into something of a giant, only within the past 20 years. Despite selling off their enormously successful 7 Deadly Zins brand in 2019, Michael David Winery was still ranked #38 on Wine Business Monthly's 2020 list of 50 Largest Wineries, with estimated yearly sales of 500,000 cases (puny, of course, compared to E. & J. Gallo's 70 million cases). Michael David's Freakshow brand is now carving out a big chunk of the red-hot $18-20 price category, and their top of the line brands — particularly Rapture Cabernet Sauvignon, Inkblot Cabernet Franc, and Earthquake Zinfandel and Petite Sirah — continue to rack up gold medals, high scores and accolades that drive the market for premium-priced wine.
In fact it is fair to say that for the majority of consumers across the country and around the world who now consciously seek "Lodi" on the label, their first introduction to Lodi-grown wine was probably through a Michael David Winery product. In 2020 Michael David Winery was named Wine Enthusiast magazine's "American Winery of the Year."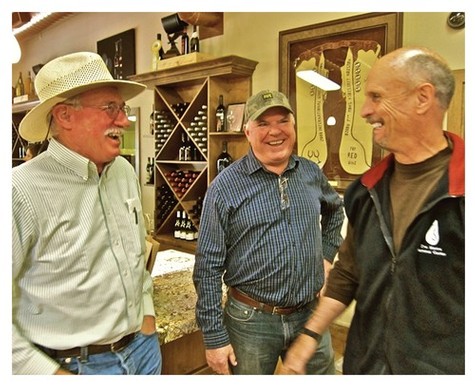 Baby steps to come
With the ever-growing consumer interest in independent, handcraft brands, not surprisingly in recent years it's been the small fry — Lodi based producers such as m2 Wines, McCay Cellars, Fields Family Wines, Markus Wine Co. and Aquiesce Winery & Vineyard, among others — that have been garnering the most attention from media and cognoscente. Old-timers will recall that this was exactly how Napa Valley and Sonoma County first carved out their glowing reputations, back in the '50s and '60s: through the itty-bitty wineries making the biggest noise.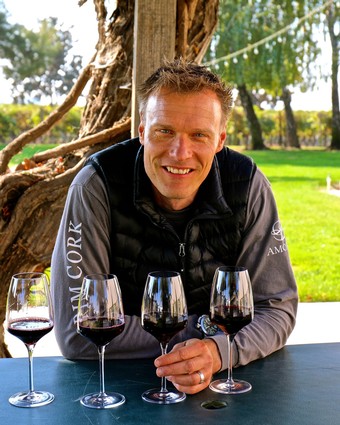 The wines produced by Lodi's small wineries are of impressive quality for the same reason why grapes like Tokay and Zinfandel have always been able to thrive in the region: Lodi's mild Mediterranean climate and extremely grape-friendly soils are naturally conducive to Vitis vinifera, the European family of grapes that matter Consumer tastes may have evolved considerably since the 1900s (that is, from 1900 all the way through 1999), but ideal terroir is still ideal terroir — something that Lodi has always been blessed with, thanks to Mother Nature, and will continue to hold the region in good stead as it continues its transformation into a premium wine region.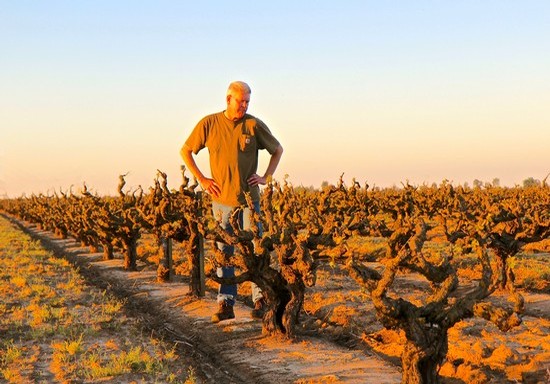 Comments