Letters from Lodi
An insightful and objective look at viticulture and winemaking from the Lodi
Appellation and the growers and vintners behind these crafts. Told from the
perspective of multi-award winning wine journalist, Randy Caparoso.

2020 has been a difficult year everywhere in the world, and the challenges will continue in 2021. 
Yet in Lodi wine country, to paraphrase Louis Armstrong's famous song, it's still been a wonderful world. Bare vines turning green, blooms giving birth to luscious fruit, fruit turned into wines everybody loves, and vines tucking back in for another winter's rest. In 2020, as in all years, it's been a joy to photograph the entire process.
Better yet, the cycle begins again, no matter what the circumstances. No wonder hope springs eternal!
Continue »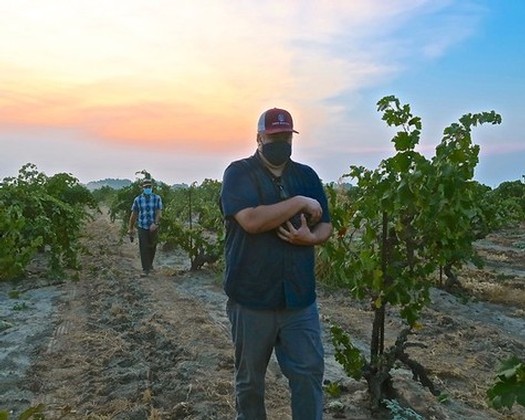 It's been a quiet year for all of the West Coast wine regions. A pandemic will do that for you. The 2020 California wildfires were absolutely no help.
There were no wildfires in the areas immediately around Lodi, but the 2020 harvest was conducted largely under cover of a smoky, sky high dome...
Continue »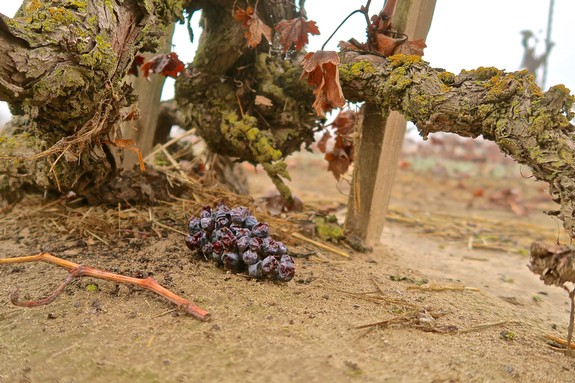 2020 will be a forgettable year for many of us. All the same, I think most of us, being the human creatures that we are, will continue to look on the bright side of things.
Here in Lodi wine country, over the past two months we have been celebrating heritage plantings through our Save the Old campaign. The objective has been to increase awareness of one part of Lodi's wine culture that is, sadly, dying out. In need of saving...
Continue »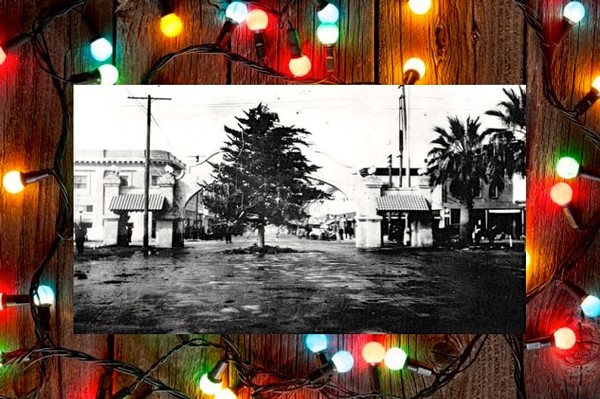 Lodi wines are pretty darned good. Many of us know that, and many still don't. 
Some magazines, not all, have also been coming to a conclusion in the affirmative. This past year, for instance, the internationally read Wine Enthusiast Magazine named Lodi's Michael David Winery its 2020 American Winery of the Year. Let's put that in perspective: In the most recent Statista report, the number of wineries operating in the U.S. is quoted as "almost 11,000," nearly half of them in California. Therefore, at least one major wine magazine thinks a Lodi winery ranks among the best of some 10,999 other wineries. Not too shabby...
Continue »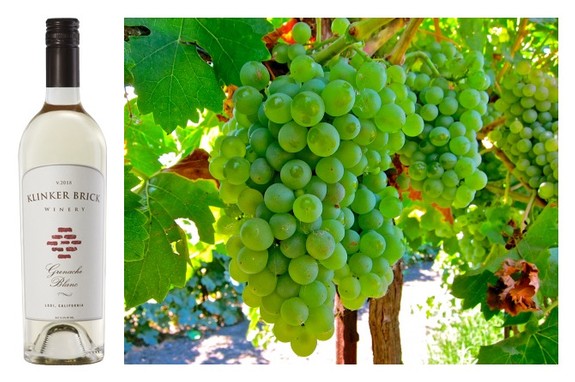 Here in the second week of December the big news out of Lodi wine country is this: the 2019 Klinker Brick Winery Lodi Grenache Blanc ($15) has been rated among the 2020 Wine Spectator Top 100 Sweepstakes!
"Each year since 1988," you can read in the magazine, "Wine Spectator has released its Top 100 list, where our editors select the most exciting wines from the thousands we reviewed during the course of the year."
Klinker Brick's Grenache Blanc was rated #94 out of the "Top 100." You may think that this is not so high, but think again: Out of the 100 best wines selected by this magazine in 2020, only 22 of them were grown in the U.S. The rest were from other wine regions around the world. This really means that the world's most widely read wine magazine believes that Klinker Brick's latest Grenache Blanc deserves to be ranked as one of the "Top 22" wines out of all the American wines—from California, Oregon, Washington, New York... every state in the Union—released over the past year. Wow...
Continue »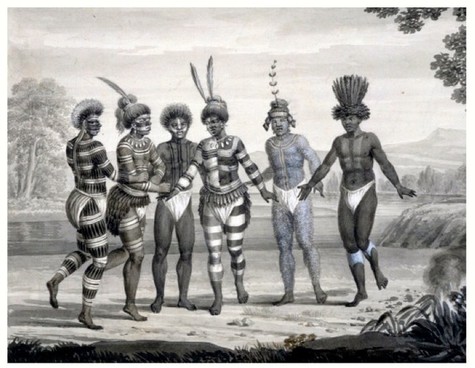 The original populace in the area we now know as the Lodi Viticultural Area were, of course, Native, or Indigenous, Americans. Who were they?
Perhaps a better question: Where were these people by the time the Treaty of Guadalupe Hidalgo — ending the Mexican-American War and turning Alta California over to the United States — was signed on February 2, 1848? Why were their lands free for the taking in the years immediately following the discovery of gold at Sutter's Mill, also in 1848, which unleashed a tsunami of settlers eager to put down roots in this new American state (California was admitted into the Union on September 8, 1850)?
Continue »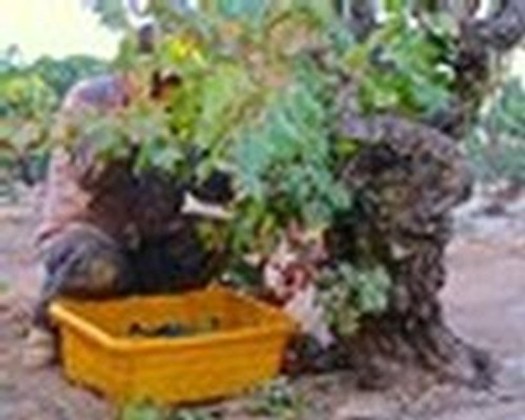 Lodi, more than any other American wine region, is full of old vines. Or as we have been calling on everyone to appreciate this phenomenon in our most recent campaign: Save the Old!
It is commonly assumed that all the free-standing old vines, supported by single stakes rather than trellis wires, in the Lodi Viticultural Area are what are called "head trained, spur pruned" vines. Many of these old vine plantings, however, are more properly called "spur pruned, vertical cordon" trained vines... 
Continue »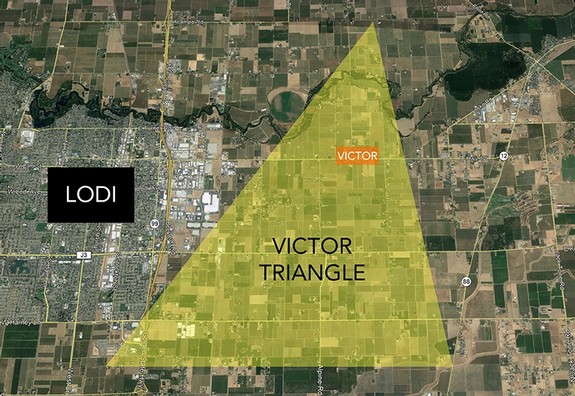 It's safe to say that the year 2020 will be one to remember. For good or bad. 
Jon Bjork of Lodi's Winery Consulting (a wine compliance company), who also works hand in hand with the acclaimed winemaker Markus Niggli as Markus Wine Co. co-owners, has taken the trouble to file a detailed log on the Lodi Viticultural Area's entire year, starting in January 2020. Remember January 2020? That was before all heck broke loose. Feels like 10 years ago...
Continue »


Why older is better in Lodi
What are the Lodi AVA's old vine plantings identified as vineyard-designate wines on highly regarded Lodi-grown bottlings, and why do they matter?
They matter because of the precedent set in European wine countries a long, long time ago: the simple fact that the finest wine regions have always been associated with vineyards known to produce great wines.
In Lodi, the top vineyard-designate wines are primarily associated with "old vine" plantings—a distinction organizations such as the Historic Vineyard Society identify as "historic vineyards" dominated by plants that are at least 50 years old. 
Old vines, in fact are almost a peculiarity of Lodi—there are more plantings over 50 years old in this AVA than in any other region in the U.S. The reason for this is that Lodi's most distinctive wines have long been produced from grape varieties conducive to the region's particular variation of Mediterranean climate. These particular grapes—especially Zinfandel and Carignan—also happen to be varieties known to benefit from vine age. The older the better!
Continue »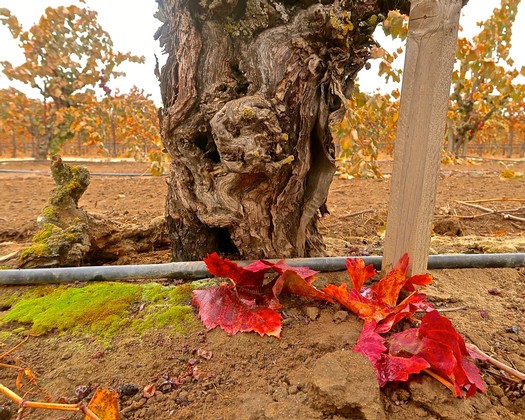 Let's talk turkey.
For most of us, if we're doing our due diligence, next week Thursday's Thanksgiving celebration will be a smaller occasion than what we usually prefer. Just the immediate family, spouse or significant other — no crazy aunts or uncles, no cranky grandparents or self-centered brothers and sisters, and no screaming, or bored, nephews and nieces. When you think of it, it will be a lot more peaceful around the table. There are some benefits to our current global crisis.
But it's Thanksgiving, and still all about the meal. For most of us, stuffed turkey will still be the entrée of choice. No sides of rib roast, whole ham or Dungeness crabs. Or else, it will be either a rib roast, crabs or ham, and no turkey, which always meant seven more days of turkey meals anyway. Judiciousness is next to godliness. And instead of a pumpkin as well as apple and pecan pie, it will just be one pie. Or fresh fruit Jell-O (when you think of it, a refreshing idea)...
Continue »