Letters from Lodi
An insightful and objective look at viticulture and winemaking from the Lodi
Appellation and the growers and vintners behind these crafts. Told from the
perspective of multi-award winning wine journalist, Randy Caparoso.

August 7, 2020 | Randy Caparoso
A strong case for Lodi terroir (part 1)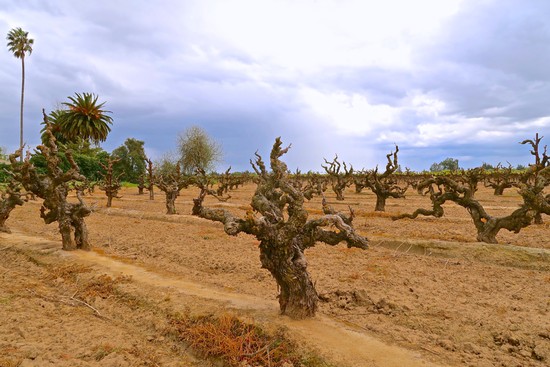 What is terroir and why should you care?
Answer to second part first: Because terroir differentiates Lodi from any other region in the world; and as Mr. Rogers always used to say, "There's no person in the whole world like you, and I like you just the way you are."
The first part might be harder because it's a French word, and translations of French words are not always literal. There is, perhaps, no greater international authority on all things wine related than British wine author Jancis Robinson. To quote her benchmark Oxford Companion to Wine:
Major components of terroir are soil (as the word suggests) and local topography, together with their interactions with each other and with macroclimate to determine mesoclimate and vine microclimate. The holistic combination of all these is held to give each site its own unique terroir, which is reflected in its wines more or less consistently from year to year, to some degree regardless of variations in methods of viticulture and wine-making.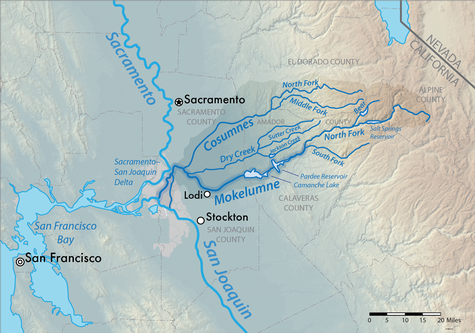 U.S. Geological Survey map showing the macroclimatic scale of the entire Mokelumne-Consumnes River Watershed, sandwiched between the Sierra Nevada and the Sacramento-San Joaquin River Delta/San Francisco Bay area, all having a direct impact on the Lodi AVA's winegrowing conditions, or "terroir"
Okay, so now we're all even more confused. Focus, however, on Robinson's reference to "holistic combination." Terroir is a total sum of any and all natural factors associated with a given place's climate and topography — the typical temperatures and diurnal shifts, the rainfall or dearth thereof, the slant of a hill or flatness of a plain, the makeup of topsoil and subsoils, the wind and strength of solar radiation, altitudes and latitudes, and on and on.
The presumption of the word is that all these things influence the characteristics and quality of grapes, which influence how growers farm their grapes and how vintners craft and package their wines (meaning, there is a human factor in terroir since grapevines do not grow themselves) — all of which, in turn, makes a huge impact on how resulting wines taste.
Hence, the oblique yet frequently used definition of terroir that basically summarizes its outcome: "sense of place." Or as a mafia don would put it, "it is what it is."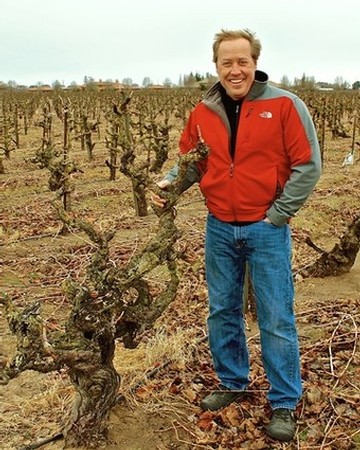 Sense of Place In Lodi Grown Whites
Yes, many Lodi wines have a strong sense of terroir. Admittedly, not most of them, since most grapes grown in Lodi end up in value priced wines that are deliberately produced to duplicate certain types of wines that meet the expectations of the consumers most apt to buy them. When you buy a California Chardonnay, for instance, most Chardonnay consumers expect a wine that is white, more or less dry, full enough in body to fill the mouth, round enough to feel smooth as it goes down, and with aromas and flavors that suggest fruits like apple or pineapple, usually with a smidgen of vanilla and fire toasted wood to suggest an "oak" complexity.
The thing about "Chardonnay," in this sense, is that it really doesn't matter where it comes from — Napa Valley, Livermore Valley, Barossa Valley, Columbia Valley, Okanagan Valley, Maipo Valley... as long as it tastes like what a consumer expects out of a Chardonnay. Consequently, most commercial Chardonnays taste pretty much alike. Why disappoint Chardonnay drinkers? These kinds of wines are not terroir focused. They're what the industry calls "varietal" wines (American varietal wines, according to federal law, must consist of at least 75% of whatever grape variety is listed on a label), and Lodi grows tons of them.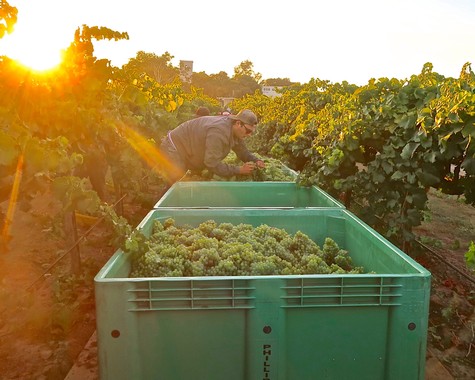 But at what point does a Lodi wine express terroir? One of the region's best Chardonnays, for instance, is grown in Harney Lane Winery's estate vineyard, located next to the winery facility. This Chardonnay is quintessentially "Chardonnay" — round, lush, creamy smooth and full, with dollops of honeyed apple and smidgens of vanillin oak. Five or six years ago, however, owners Kyle and Jorja Lerner began to notice that Chardonnay fruit they were growing a few miles down the road on Scottsdale Rd. (just west of Hwy. 99) produced wines with crisper, edgier citrus qualities, and a little less "tropical" in fruit profile.
The Chardonnay fruit from Scottsdale also gave slightly more of a "mineral," almost briny sensation on the palate, subtle yet distinctive enough that the Lerners made the decision to run with it. Instead of barrel fermenting, for one, they fermented it in stainless steel tanks to avoid overtly creamy/vanillin sensations of oak barrels. They pre-soaked the fruit's juices in contact with skins to extract a little more of the vineyard's particular "flavor." They aged it in strictly neutral barrels (i.e. no new oak, which gives stronger wood flavors) to further push the site's profile (think of this as like a beautiful woman going with less makeup). They also held off on stirring the wine's lees (i.e. spent yeast cells collecting at the bottom of barrels) to avoid an autolysis (i.e. natural chemical reaction) that tends to enhance creamy textures in Chardonnays. And voilà, Harney Lane's Scottsdale Vineyard Chardonnay tastes a little more like "Scottsdale," and a little less of what you expect in a typical "Chardonnay." Oh, it still tastes like Chardonnay, since it's a 100% Chardonnay — but a Chardonnay with a sense of place, or terroir.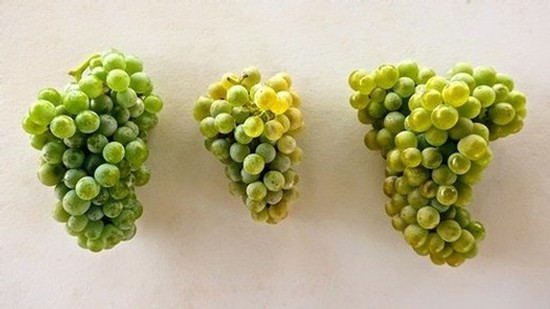 Graphic demonstration of impact of terroir: Average cluster sizes of Bokisch's Albariño from (left) Las Cerezas Vineyard, Mokelumne River-Lodi; (middle) Terra Alta Vineyard, Clements Hills-Lodi; and (right) Andrus Vineyard, Sacramento County west of Lodi AVA
Other white wine grapes, like Albariño, do not require nearly the conscious lengths to attain terroir related distinctions as does Chardonnay, the quintessential "winemaker's wine." For some twenty years, for example, Bokisch Vineyards has found dramatic differences between their Albariño grown in the high vigor, deep sandy loam Mokelumne River-Lodi soil of their Las Cerezas Vineyard vs. their Albariño grown in the shallower, gravelly clay Clements Hills-Lodi hillside soil of their Terra Alta Vineyard. The much smaller cluster and berry sizes of their hillside Albariño, for starters, always makes for a more acid driven, minerally, lighter and less tropical fruit driven wine than their Albariño grown in rich riverside soil, which naturally grow larger vine canopies and cluster sizes. Therefore, in most vintages, Bokisch bottles the two wines separately under vineyard-designate labels. The logistics are purely about terroir, plain and simple, but also because the wines taste so different, even if vinified the exact same way.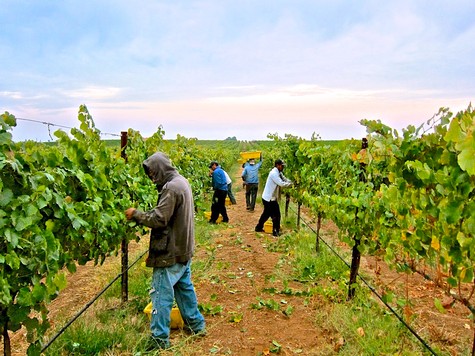 In more recent years, other Lodi wineries such as Acquiesce, LangeTwins Family, Peltier and Markus Wine Co. have been leading the way with white wines ranging from Sauvignon blanc and Kerner to Vermentino and Clairette blanche that are picked earlier to emphasize more minerality and acidity, and less varietal or overtly fruity qualities, and vinified with a minimal of oak or none at all (as in the case of Acquiesce), resulting in terroir related qualities that are becoming increasingly identifiable as "Lodi." Finally, you can say, the region is finding its own sense of place, and consumers are eating it up.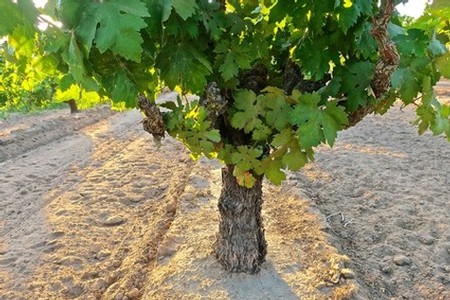 Zinfandel Terroir
When you read most accounts of Lodi Zinfandel, it is still usually described as something "big," "ripe," and "jammy." Heck, California Zinfandels in general are usually described as big, ripe, jammy. It's no coincidence: for many years, Lodi Zinfandels were made to taste exactly like the vast majority of California Zinfandels with the thinking being, of course, that if this type of varietal character is good enough for, say, Napa Valley or Sonoma Zinfandels, it's certainly good enough for Lodi. Lodi's warm Mediterranean climate, in fact, is very much conducive to this style of Zinfandel.
Starting in 2012, however, a half-dozen of Lodi's Zinfandel specialists decided to take a cue from established brands like Ridge and Turley that have long been known for handcraft, minimalist style winemaking. These Lodi producers established their own set of protocols that they coined "Lodi Native," endeavoring to produce vineyard-designate Zinfandels fermented with natural yeast and requiring zero "adds," filtration or new oak. Their goal was to not so much make Zinfandels that taste as much as possible like the individual vineyards where they are grown, but to also change the perception of Lodi wines in terms of where it counts most, on a sensory level. They wanted to produce Zinfandels actually tasting of terroir — Lodi's sense of place.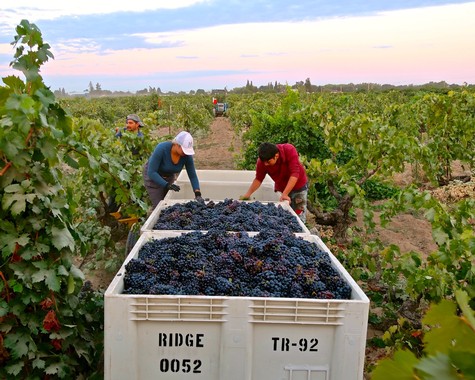 In a 2015 post entitled "The Lodi Zinfandel Revolution Continues," the widely acclaimed wine blogger Alder Yarrow wrote: "My first taste of the wines from the Lodi Native project were transformative not only for my vision of what California Zinfandel has become, but also for my opinion of what Lodi was all about... The Lodi Native project not only significantly redeemed my dissatisfaction... it also inspired my faith in the future of California wine."
So what is the terroir expression of these redefined "Lodi" Zinfandels that Yarrow found so edifying? Although each vineyard is different —especially since, after 50 or over 100 years in the ground, Zinfandel plants tend to evolve to the point of attaining their own unique characteristics reflecting their respective sites — Lodi Zinfandels in general tend to have floral, red fruit (particularly cherry-like) noses and softer tannin structures giving them markedly "gentle" qualities, primarily because old vine Zinfandels in Lodi are all grown in the deepest, sandiest parts of the region. Deep sandy soils in general (as opposed to more shallow, clay dominant soils) tend to produce more floral, softer tannin red wines, no matter what the grape variety, and Lodi Zinfandel sites can go as deep as 50 or even 90 feet before hitting anything resembling a rock or pebble.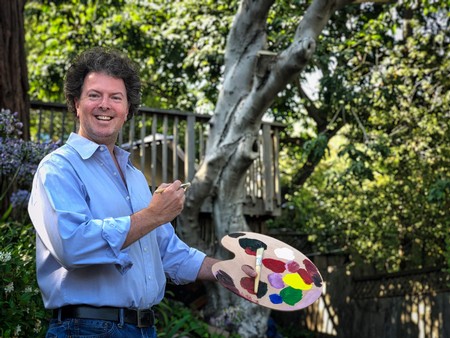 Acclaimed wine blogger Alder Yarrow (with "COVID-19 hair"), who has said that the Lodi Native project has "inspired my faith in the future of California wine" (image courtesy of vinography.com)
So in that sense, you can say that Lodi Zinfandels in general have an overall sense of terroir; one that is a lot lighter than the stock image of Lodi Zinfandel as "big, ripe and jammy." Nonetheless, like the difference between Harney Lane's estate and Scottsdale Vineyard Chardonnays, each old vine Zinfandel growth will invariably exert its own unique qualities which can be delineated even by the most casual Zinfandel lover. A Soucie Vineyard Zinfandel grown in Lodi's far west side (practically beneath Interstate 5) is invariably the most opulent and earthiest of Lodi Zinfandels, whereas Zinfandels from the Kirschenmann or Lot 13 Vineyard on Lodi's east side are more delicate in weight and profile, even more perfumed in red fruit qualities, and have almost none of the loamy aromas and flavors that make Soucie Vineyard Zinfandels so distinct and interesting.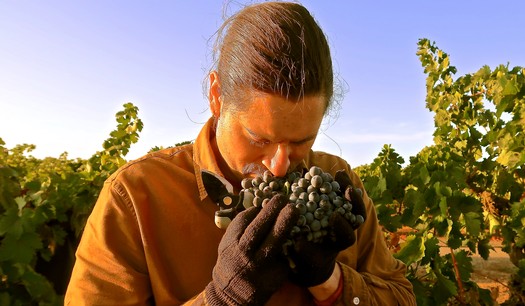 Lodi Zinfandels, in other words, can be extremely terroir focused (to dig deeper, see our posts on Lodi's single-vineyard wines part 1 and part 2). Not your standard issue, value priced "Lodi Zinfandel," mind you, but rather the vineyard-designate bottlings by Lodi's Zinfandel specialists. Lodi Native label Zinfandels, in fact, are still produced by wineries like m2, St. Amant, Maley Bros. and McCay Cellars.
Otherwise, you will find Lodi grown Zinfandels expressing varying degrees of Lodi terroir produced by Lodi based wineries such as The Lucas, Klinker Brick, Stonum, Fields Family Wines, Harney Lane, Oak Farm, Ironstone, LangeTwins Family, Stellina, Heritage Oak, Peirano, PRIE, Jessie's Grove, Mettler Family and Van Ruiten Family (for some sense of direction, see our post How to delineate proliferating styles of today's Lodi Zinfandels). Not to mention the few top-notch, non-Lodi wineries known for their terroir focused Zinfandels — particularly Turley, Precedent, Neyers, Alquimista, and Sandlands (the latter, soon to be physically located in Lodi).
To be continued: Strong case for Lodi terroir (part 2) — climatic factors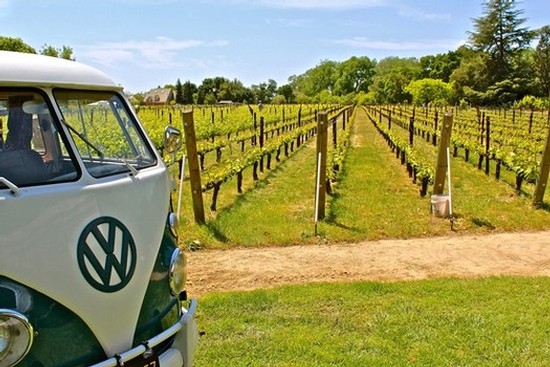 Comments