Letters from Lodi
An insightful and objective look at viticulture and winemaking from the Lodi
Appellation and the growers and vintners behind these crafts. Told from the
perspective of multi-award winning wine journalist, Randy Caparoso.

August 7, 2018 | Randy Caparoso
Lodi's single-vineyard wines (Part 1: west side growths)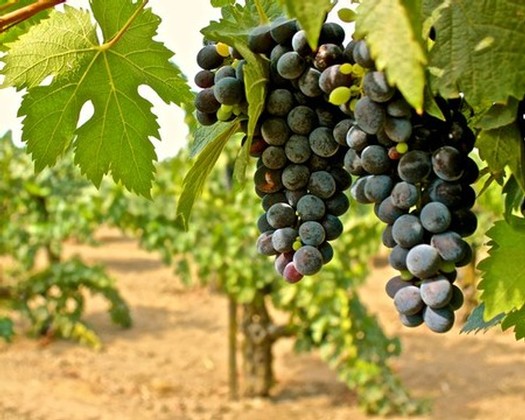 What are the top Lodi Viticultural Area vineyards identified as vineyard-designate wines on highly regarded Lodi grown bottlings, and why do they matter?
They matter because of the precedent set in European countries long ago: The simple fact that the finest wine regions are associated with vineyards known to produce great wines.
One could make the argument, for instance, that Napa Valley first emerged as a wine region of some significance or prestige during the 1960s and '70s when wineries first began bottling wines with single-vineyard designations. Cabernet Sauvignons such as Heitz Cellar's Martha's Vineyard and Freemark Abbey's Bosché, Chardonnays such as Acacia Winery's Winery Lake Vineyard, and the Three Palms Vineyard Merlot by Duckhorn Vineyards are all historic examples of wines that served to underline this basic premise:
• Napa Valley has vineyards that produce distinctive wines that deserve to stand alone as vineyard-designate wines
• Great wine regions are associated with great vineyards with boundaries that can be clearly identified geographically as well as on maps
• Ergo, Napa Valley is a great wine region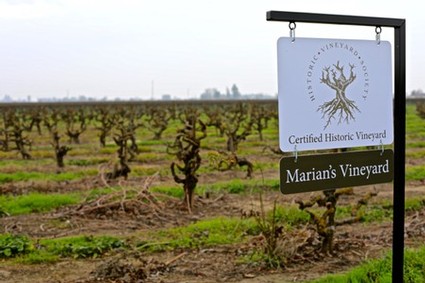 Old vine vs. terroir related qualities
In Lodi, the top vineyard-designate wines are primarily associated with "old vine" plantings – a distinction organizations such as Historic Vineyard Society identify as vineyards dominated by plants that are at least 50 years old. On the other hand, in wine regions such as Napa Valley – as well as Bordeaux and Burgundy in France, the Mosel and Rheingau in Germany, Piemonte or Chianti in Italy, and most top wine regions of the world – once young vines are established, old age is neither here nor there when it comes to vineyard quality or prestige.
Old vines, in fact are a peculiarity of Lodi – there are more plantings over 50 years old in this American Viticultural Area than in any other in the U.S. The reason for this is because Lodi's most distinctive wines have long been produced from grape varieties conducive to the region's particular variation of Mediterranean climate – a climate zone defined by warm summer days (in Lodi, average temperatures of about 91° F.) and cooler temperature nights (average lows below 56°). (See our previous post, How warm, or cool, is Lodi?). These particular grapes – especially Zinfandel and Carignan – also happen to be varieties known to benefit from vine age. The older the better!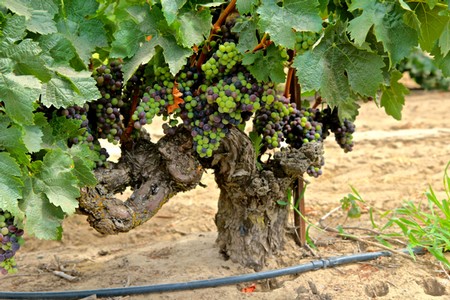 Older plantings of Cabernet Sauvignon, Chardonnay, Sangiovese or Riesling, for instance, do not produce superior wine. Consequently, vineyards in France, Italy and Germany are routinely pulled up and replanted on a rotating basis by the time vineyard blocks are 35 or 40 years old. The average age of vines in Napa Valley, for instance, is only about 17 years. By way of contrast, California vineyards planted to Zinfandel or Carignan – as well as in other special circumstances, such as Shiraz in South Australia, Cinsaut in South Africa, or Garnacha and Mataró in Spain – are known to produce better and better wine when vines exceed 50, 75 or 100 years of age.
Which is not to say that all of Lodi's most interesting vineyard-designate wines come from old vines. Many of Lodi's most acclaimed wines – such as the Delu Vineyard Vermentino produced by Fields Family Wines and PRIE Winery, McCay Cellars' Abba Vineyard Grenache, Jeff Runquist Wines' Silvaspoons Vineyards Touriga, Klinker Brick Winery's Farrah Syrah, or the Terra Alta Vineyard Albariño and Liberty Oaks Vineyard Tempranillo produced by Bokisch Vineyards – are made from vineyards planted less than 20 or 30 years ago. Vine age isn't everything in Lodi.
But as Tegan Passalacqua – the winemaker of Turley Wine Cellars, which produces over 30 vineyard-designate Zinfandels from 12 counties in California each year – pointed out during a ZAP interview this past January 2018 (see Can Zinfandel be saved?), in Lodi as well as Napa Valley the plantings of Zinfandel that somehow survived periods of lowest demand for the grape such as the post-Prohibition years, and the '60s and '70s, happened to be head trained vines located on the best sites. These were the vineyards that were considered worth saving; and thus, many of them remain the source of many of the best vineyard-designate wines in California today.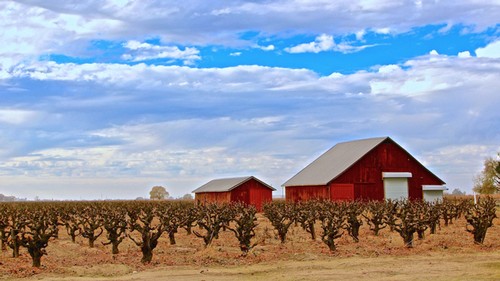 What is "great?"
Which begs the question: Can a wine like old vine Zinfandel ever be considered "great?" There are obviously many books, wine reviews and pundits of all sorts who strongly believe that the only great wines of the world are those made from grapes such as Cabernet Sauvignon, Pinot noir or Chardonnay; and maybe, on occasion, Syrah, Sangiovese, Tempranillo or Riesling. But never from grapes like Zinfandel, Carignan, or a variety like Cinsaut (the latter, to which Lodi's oldest vineyard, called Bechthold, is planted).
This, of course, is low comfort to wine lovers who happen to believe that the best red wines in the world are those made from Zinfandel, if not Carignan, Cinsaut, Grenache (a.k.a. Garnacha) or Mourvèdre/Mataró; just like there are countless wine lovers who would much rather drink white wines made from grapes like Sauvignon blanc, Vermentino, Albariño, Assyrtiko or Ribolla Gialla than they would Chardonnay. What is "great," by this definition, but a reflection of taste or preference?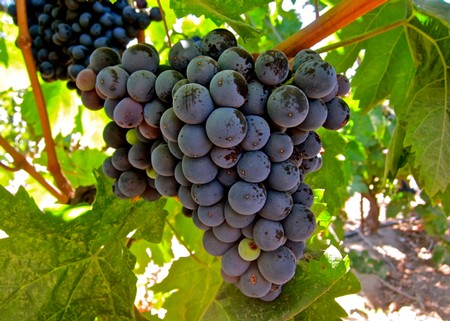 There is, however, a definition of "great" that even the majority of serious wine lovers can agree upon: Wines that truly express the place, such as a vineyard or region, where they are grown. Wines, that is to say, that are strongly expressive of terroir. Both a Château Lafite-Rothschild and Château Mouton-Rothschild, for instance, are made primarily from Cabernet Sauvignon. But the value of these wines (these days, in the hundreds or thousands of dollars per bottle) is not based upon how strongly they express Cabernet Sauvignon; but rather, by how a Lafite tastes like "Lafite," and Mouton a "Mouton," which can never be duplicated by any other vineyards in Bordeaux or anywhere else in the world. For the greatest wines in the world, terroir is everything.
And when you consider the fact that Lodi is now producing vineyard-designate wines that are strongly expressive of individual vineyards – especially the tastes of old vine Zinfandel growths that can never be duplicated elsewhere in Lodi or anywhere else in the world – then you would have to say that, in a sense, "great" is possible in Lodi, the same as it is in Southern France, Spain, Chile, Australia, or anywhere else where distinctive old vine plantings can be found.
Ergo, Lodi can be great!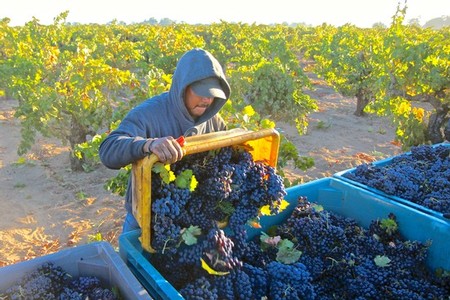 Mid-August Cinsaut harvest in Lod's Bechthold Vineyard
That said, a listing of some of Lodi's more notable old vine growths found on the west side of Lodi's Mokelumne River Viticultural Area (that is, vineyards located west of the old Southern Pacific Railroad tracks bisecting the City of Lodi) and bottled as vineyard-designate wines...
Bechthold Vineyard Cinsaut
• 25 acres consisting entirely of own-rooted, spur pruned, largely double-layered vertical cordon trained Cinsaut originally planted as "Black Malvoisier" by Joseph Spenker in 1886.
• Produces both soft, sumptuous reds and strikingly Provençal style rosés by wineries such as Michael David Winery, Turley Wine Cellars, Bonny Doon Vineyard, Onesta Wines, McCay Cellars, Fields Family Wines, Jessie's Grove Winery, Estate Crush, The Scholium Project, Two Shepherds, and Odisea Wine Company.
• Still owned by Joseph Spenker's great granddaughter Wanda Woock Bechthold, but has been managed and farmed organically by Phillips Farms (i.e. Michael David Winery) since 2008.
• Bechthold Vineyard was named 2014 California Vineyard of the Year by California State Fair.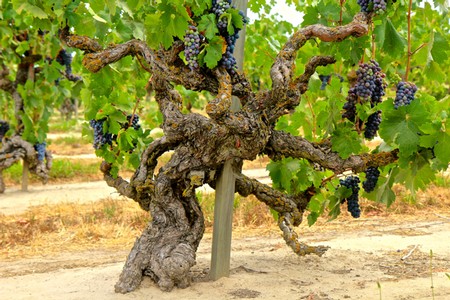 Marian's Vineyard Zinfandel
•Revered 8.3-acre block of own-rooted, head trained Zinfandel originally planted by the Mettler family in 1901 south of the City of Lodi along West Ln., north of Armstrong Rd.; now part of Mohr-Fry Ranches, owned and farmed by the Fry family.
• Described by Stuart Spencer – owner/winemaker of St. Amant Winery, which has taken almost the entire vineyard since 1999 – as Lodi's "mother of all vines," with which few Lodi vintners would disagree.
• The combination of meticulous, LODI RULES driven viticulture, exceptionally sandy soil with limestone lenses (i.e. streaks), a unique clonal selection (different from adjoining Mohr-Fry Ranches Zinfandel blocks planted between 1941 and 1945), and enduring vine health (still yielding 2.5 to 4 tons/acre) produce a distinctively bold, concentrated style of Zinfandel somewhere between the floral, delineated styles of Lodi's east side and the lush, round, earthier styles of Lodi's west side.
• Vineyard-designate Marian's Vineyard Zinfandels are bottled under the St. Amant (since 1999) as well as Lodi Native labels.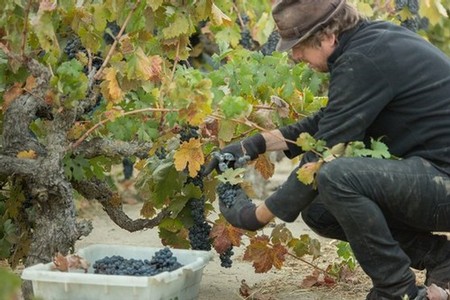 Soucie Vineyard Zinfandel
• 100% own-rooted, head trained Zinfandel – its oldest block dating back to 1916 – owned, planted and farmed by the Soucie family for three generations (Kevin Soucie is the current custodian).
• Located in the far-west edge of the Mokelumne River-Lodi AVA, closest to the Delta, and known for its extremely fine, talcum powder-like variant of the Tokay sandy loam soil series, sometimes identified as Acampo sandy loam.
• The growth and success of Lodi's m2 Wines has been intertwined with Soucie Vineyard since the winery's founding in 2002, although most of the Soucie Vineyard Zinfandel goes to Michael David Winery.
• In years past, Soucie Vineyard played a major part of Michael David's top-of-the-line Zinfandel, called Lust, and was one of the original seven properties going into the first 7 Deadly Zins bottlings.
• Soucie Vineyard has always produced one of Lodi's most aromatic, fleshy, full bodied yet well balanced Zinfandels (think of Dylan's line about "mattress balanced on a bottle of wine"); pungent with red and black berried qualities tinged with unmistakably loamy/earthy, organic qualities.
• Vineyard-designate Soucie Vineyard Zinfandels are bottled by m2 Wines as well as under m2's Lodi Native label, plus one by PRIE Winery.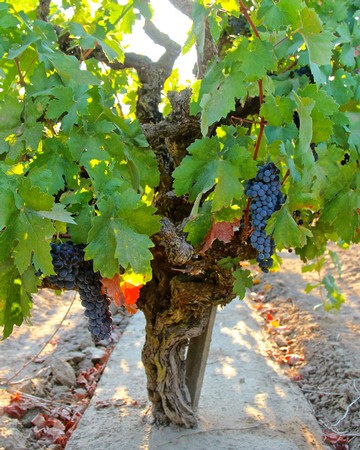 St. George-rooted Wegat Vineyard Zinfandel
Wegat Vineyard Zinfandel
• The 21-acre "crown jewel" of the 330 acres farmed by the Maley family, who are close cousins of Michael David Winery's Phillips family (all descendants of Andrew Harshner, who began homesteading on Lodi's west side in 1869), and another one of the seven growers comprising Lodi's original 7 Deadly Zins.
• Farmed by Todd Maley, the son of Joseph Maley who first established the Maley Brothers wine brand with his late brother Louis Maley.
• Head trained, double-layered vertical cordon trained vines planted in 1958 on St. George rootstock.
• Plant material originally taken from an Acampo (east side of Mokelumne River-Lodi) vineyard; a selection prized by wineries such as m2 Wines, Oak Farm Vineyards, and Macchia Wines (bottled as "Voluptuous") for its consistently loose, even sized, fairly small berried clusters.
• Wegat Vineyard yields what is considered to be quintessential west-side Zinfandel; distinguished by flowery, red-towards-blue berried fruit qualities underlined by signature loamy/earthy undertones, and rounded, plush texturing.
• Wegat Vineyard Zinfandel is now bottled each year under Maley Brothers' iteration of Lodi Native Zinfandel.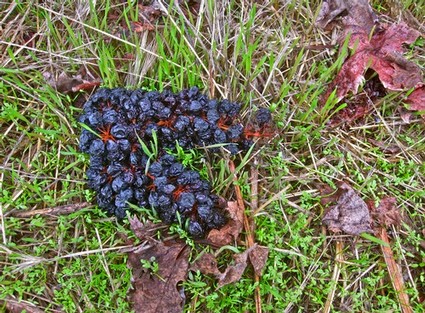 ZinStar Vineyard Zinfandel
• Notably, Lodi's first single-vineyard estate bottling; starting with the 1978 vintage and bottled every year since by The Lucas Winery.
• 3.5 acres of spur pruned, double-layered vertical cordon trained Zinfandel planted on its own roots in 1933; located in the heart of Mokelumne River-Lodi's west side (just east of the historic Spenker Ranch/Jessie's Grove property, and north of W. Turner Rd.).
• Farmed CCOF certified organic.
• By choice (owner David Lucas and winemaker/spouse Heather Pyle's house style) as much as terroir, produces a medium bodied style of Zinfandel of moderate alcohol, zesty natural acidity, and distinctively earth toned, lush fruit qualities.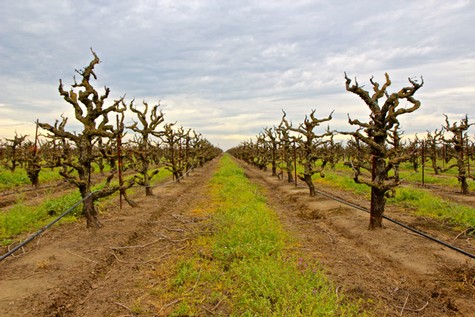 TruLux Vineyard (a.k.a. Pescador Vineyard) Zinfandel
• Another one of Lodi's most distinctive west-side vineyards; 30 acres of Zinfandel on St. George rootstock – half the vines planted during the 1940s, with an inter-planting of younger vines put in during the 1970s – located a quarter of a mile south of W. Kettleman Ln. behind Van Ruiten Family Winery.
• Owned and farmed by Keith Watts, and named for the Watts family's late Filipino vineyard manager (Pesacador) who originally planted and managed the vineyard.
• Vineyard is distinguished by unusually tall (even by Lodi standards, topping 6-ft.) vertical cordon trained vines a its "cake" layering of spurs; producing atypically small, loose, elongated clusters prized by wineries such as McCay Cellars (bottled as TruLux Vineyard), Watts Winery (bottled as Pescador Vineyard), and Michael David Winery.
• TruLux/Pescador Zinfandels are distinguished by meaty, dark fruit qualities with smidgens of perceptible, earthy/loam (but never herby or barnyardy) notes, and balanced medium-full bodies.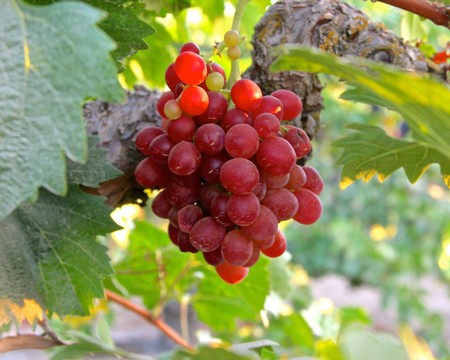 Royal Tee Vineyard Zinfandel
• The 5-acre Royal Tee Vineyard is Lodi's oldest planting of Zinfandel; planted in 1889 by Joseph Spenker, and still owned and farmed by one of his descendants, Greg Burns, who founded Jessie's Grove Winery in the late 1990s.
• Royal Tee Vineyard also represents Lodi's oldest surviving example of the classic, California style "field mix" – consisting of approximately 84% Zinfandel, with a balance of Carignan, Mission, Flame Tokay and Black Prince (a.k.a. Rose of Peru), all head trained and spur pruned on their own rootstocks.
• Up until 2017, Jessie's Grove produced Royal Tee Zinfandel exclusively from Zinfandel vines isolated in the vineyard; the Royal Tee Carignan and Flame Tokay grapes going into Jessie's Grove "Ancient Vine Carignane" and "Ancient Vine Tokay."
• In 2015 Alquimista Cellars (led by winemaker/partner Greg La Follette) began harvesting and producing traditional "field crush" mixes of all five grapes; yielding exceptionally silken, zesty styles of Zinfandel with floral notes akin to white wine perfumes.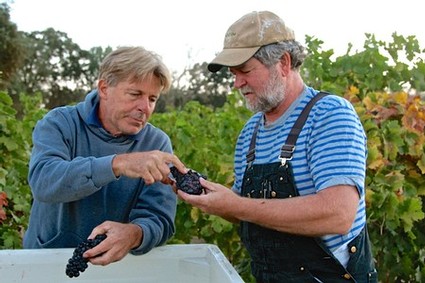 Jessie's Grove Estate Zinfandel, Block 4 Carignan, and Tokay
• On the western edge of the 320-acre Jessie's Grove property (a.k.a. Spenker Ranch, planted to 265 acres of wine grapes) – along DeVries Rd., is an 8-acre block of own-rooted Carignan planted by Joseph Spenker in 1900, yielding the majority of fruit going into Jessie's Grove's perennially award winning Ancient Vine Carignane, as well as bottlings by Holman Cellars, Leaf and Vine, Precedent Wine, PRIE Winery, and Markus Wine Co.'s Domo.
• At the center of the Jessie's Grove estate is a second notable block of own-rooted, spur pruned Zinfandel planted in 1941 called Westwind Vineyard; bottled as a vineyard-designate wine, producing a classic, full bodied, dusty/earthy nuanced style of west-side Lodi Zinfandel.
• Behind the old Spenker home is a small stand (less than half-acre) of Flame Tokay planted on their own roots in 1889, which goes into Jessie's Grove's White Port style Ancient Vine Tokay.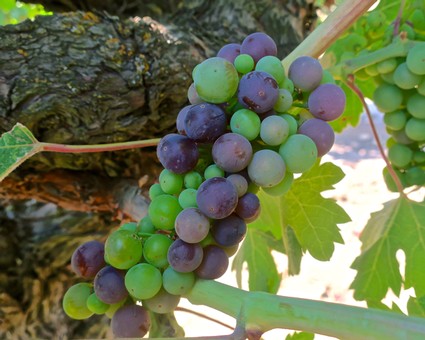 Bonnotto Vineyard Zinfandel
• An own-rooted vineyard planted in the 1930s by Ernie Spenker (a cousin of Joseph Spenker, who founded the neighboring Spenker Ranch, known as Jessie's Grove today), and owned and farmed by the Bonnotto family since the 1950s.
• Typical of the Zinfandel blocks planted by this branch of the Spenker family along DeVries Rd., south of W. Turner Rd., these spur pruned vines are trained low to the ground (2 to 3-ft. height) in a traditional goblet or "umbrella" style.
• Since 2014, a Bonnotto Vineyard Zinfandel has been produced by McCay Cellars; exhibiting somewhat meaty, medium-full bodies with black and red fruit qualities, with a tinge of the dusty/loamy/earthy notes typical of Zinfandels grown on Lodi's west side.
Bishofberger Vineyard Carignan
• 12-acre block of own-rooted vertical cordon Carignan, planted in 1936 just south of W. Turner Rd. between DeVries and N. Ray roads.
• Owned and farmed by Bob Bishofberger, a close cousin to thhe the Phillips family of Michael David Winery.
• Apart from a Bechthold Vineyard Cinsaut, the Bishofberger Vineyard Carignan is the only single-vineyard wine bottled by Michael David Winery (vineyard identified on back label).
• This Carignan is typically between medium to full bodied (about 13.5% alcohol); retaining zesty natural acidity, moderate tannin and a classic red cherry varietal aroma with leafy/herby nuances.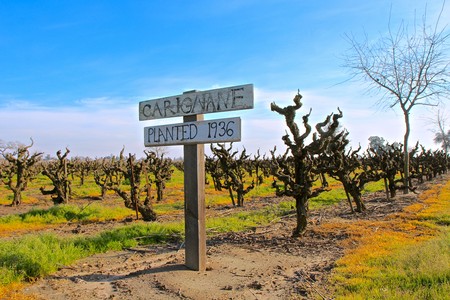 Mohr-Fry Ranches Zinfandel
• In addition to their venerated Marian's Vineyard, the Fry family owns and farms another 8 blocks of own-rooted Zinfandel planted over several years during the early 1940s; all registered with Historic Vineyard Society.
• The Fry family home ranch is located south of the City of Lodi; north of Armstrong Rd., across West Ln. from the Deshmesh Darbar Sikh Temple.
• Mohr-Fry is located in slightly sandier variations with unusual limestone lenses (i.e. streaks) of the Tokay sandy loam series defining the Mokelumne River AVA.
• In addition to St. Amant Winery, Mohr-Fry Ranches Zinfandels are produced by several wineries; typically exhibiting very "west side" characteristics, with rounded, full bodies, red and black fruit qualities, and tinges of dusty/loamy notes.
• Besides being leading exponents of LODI RULES for Sustainable Winegrowing, Jerry Fry and vineyard manager/son Bruce Fry were recently honored by the California Association of Wine Grape Growers (CAWG) as their 2016 "Grower of the Year."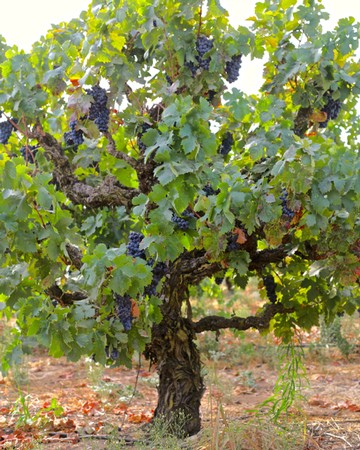 Mule Plane Vineyard Carignan
• 5-acre Mokelumne River block on Davis Rd. (less than quarter-mile south of Peltier Rd.) of own-rooted Carignan, planted between 1927 and 1930 by the Shinn family; still owned by the same family and, today, farmed by Shinn Ranch's 6th generation managing partner John Shinn.
•Called Mule Plane because vineyard was originally leveled by mule and plow.
•Large spur pruned, vertical cordon trained vines (most plants reaching 6-ft.) that are historically high yielding; still averaging over 7 tons/acre.
•Goes into vineyard-designate Carignans by a number of small, specialty wineries (m2 Wines, Precedent Wines, Holman Cellars, Leaf and Vine Winery, and Birichino Winery), and also utilized by Bokisch Vineyards as a blender in their line of Spanish varietals.
• LODI RULES for Sustainable Winegrowing certified and registered with Historic Vineyard Society.
Hatterle Vineyard Zinfandel
• Head trained, spur pruned Zinfandel off W. Turner Rd. originally planted on their own roots towards the end of Prohibition in 1930.
• Farmed by Roland Hatterle since the late 1960s, and very recently appearing on vineyard-designate wines by Michael Klouda Wines in a contemporary, early picked, terroir focused style.
Look for our next blog post: Lodi's single-vineyard wines (Part 2: east side and Clements Hills growths)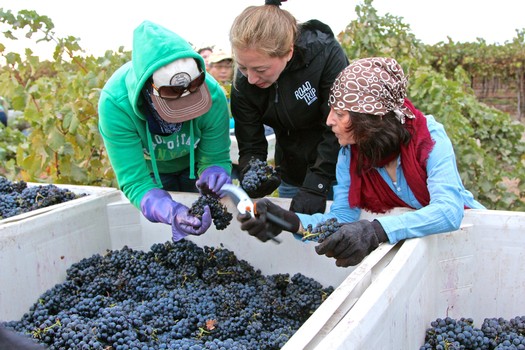 Comments