Letters from Lodi
An insightful and objective look at viticulture and winemaking from the Lodi
Appellation and the growers and vintners behind these crafts. Told from the
perspective of multi-award winning wine journalist, Randy Caparoso.

August 9, 2018 | Randy Caparoso
Lodi's single-vineyard wines (Part 2: east side growths)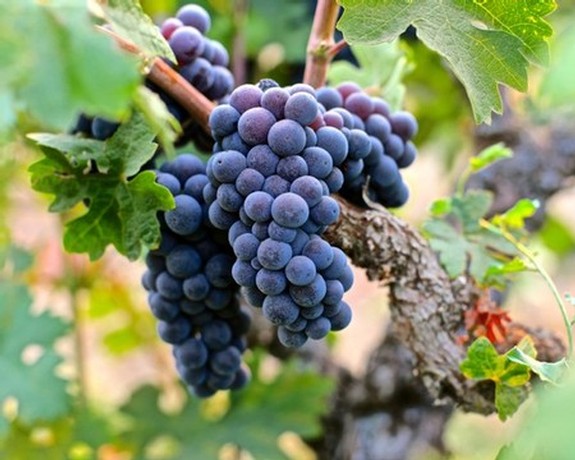 Continued from Lodi's single-vineyard wines (Part 1: west side growths)
Ready to geek out further on Lodi's old vine growths, and what makes them utterly unique in the entire world of fine wines? Let's start with this...
Impact of sandy loam soil
When nineteenth century growers first began farming in the areas surrounding the burgeoning community of Lodi, they chose properties with the deep (20 to 50-ft.) sandy loam soil now classified in the Tokay series (named for the pinkish-red Flame Tokay grape, the Lodi region's #1 grape crop between the 1880s and 1980s).
Why sandy loams rather than, say, the gravelly clay loam soils found closer to Galt north of the City of Lodi, or the redder, rocky clay slopes around Clements further to the east? Simple reason: The shallower gravelly or rocky clays required arduous plowing to break up the soil and hardpans. Planting grapes – which always benefit from deep rooting – in the softer, friable, well-drained, yet richly organic sandy loam soils surrounding the growing community of Lodi was much easier. A no-brainer.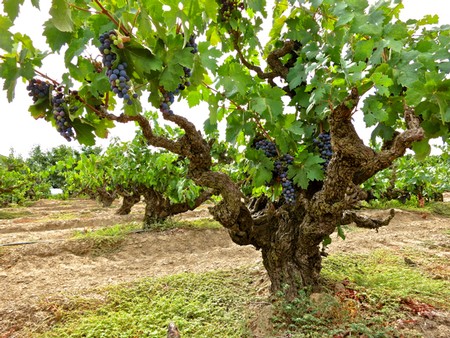 In 2006 the TTB (Alcohol and Tobacco Tax and Trade Bureau) recognized the region around the City of Lodi as its own AVA (i.e. American Viticultural Area), called Mokelumne River, to delineate this area from other regions within the larger Lodi AVA that growers began to plant in earnest during the 1980s and '90s. With modern-day machinery, it became much easier to plant in Lodi's shallower, rockier clay based soils in AVAs such as Jahant, Clements Hills and Borden Ranch (today, most of Lodi's vineyards are found outside the historic Mokelumne River appellation).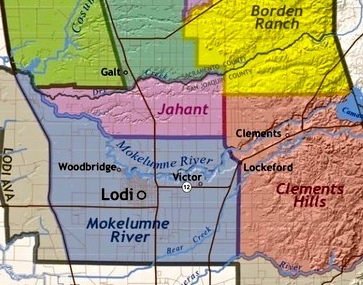 The primary differentiating factor of Mokelumne River is the appellation's Tokay sandy loam soil; found in predominantly flat topography conducive to furrow irrigation, at mostly 50 to 100-ft. elevations. This was where the Tokay grape thrived – as much as because of this ideal soil series as the region's moderate Mediterranean climate – and where, today, most of Lodi's old vine Zinfandel (to be specific: vineyards planted prior to the mid-'60s) is still to be found. This knowledge became empirical: Wherever Tokay thrived, so did Zinfandel; and vice-versa.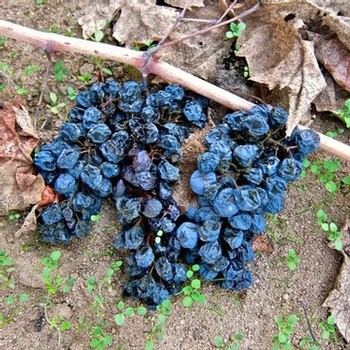 East side of Mokelumne River-Lodi
In an interview three years ago, Craig Rous – owner/grower of Rous Vineyard on Lodi's east side – broke down the advantages of the Tokay sandy loam soil series defining both the west and east sides of Lodi's Mokelumne River:
► Reduces vine vigor and crop size, giving vines a higher percentage chance of attaining fruit/canopy balance (hence quality)
► Promotes deep roots leading to increased vine health (especially for vines over 50 years old)
► Enhances overall fruit concentration
► Encourages deeper skin color and phenols (i.e. flavor components)
► Gives typically lower pHs (resulting in higher natural grape acidity)
► Results in earlier harvest dates (thus, less danger from late season disease pressure)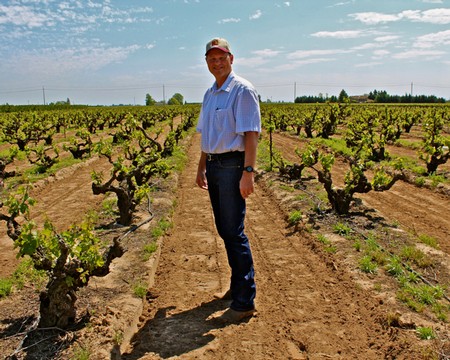 Rous was among the first to identify the patch of the deepest, sandiest soils east of the old Central Pacific Railroad tracks bisecting the City of Lodi as the "Victor Triangle." According to Rous, the points of this unofficial "triangle" are located approximately at Bruella Rd. at Orchard Rd. in the north, just south of E. Harney Ln. and N. Locust Tree Rd. to the east, and to the west, just south of E. Harney Lane where it crosses over Hwy. 99 to Scottsdale Rd. Says Rous, "There seems to be a lot of really good blocks within this area that exemplify this side of the Mokelumne River AVA."
Rous elaborates: "Soils within the 'triangle' on Lodi's east side have even more sand than the rest of the AVA. If you look at a soils map, they are described as loamy sand rather than sandy loam.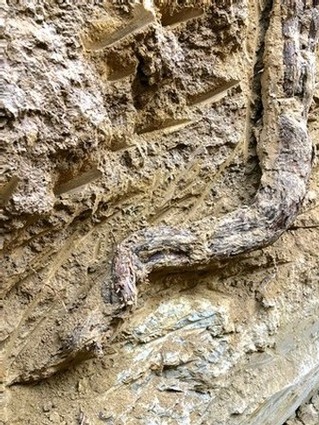 "While I am not entirely comfortable saying all vineyards in the Mokelume River AVA or even the 'triangle' fit these descriptions, I think the wines from the Victor area, especially Zinfandels, tend to be more elegant, better balanced, with less 'fruit bomb' character, especially when harvested at optimal balance."
Bokisch Vineyards' Markus Bokisch – whose "home" vineyard, Las Cerezas (planted to Albariño, Tempranillo and Graciano), sits in Mokelumne River's east side – has gone so far as to speak of the possibility of one day proposing still another sub-appellation within the Mokelumne River AVA, encompassing this pocket of deep, beach-like sand found around the tiny CDP of Victor (population 293), east of the City of Lodi. Bokisch refers to the "more nuanced, softer perfume" of Zinfandels from this sub-area.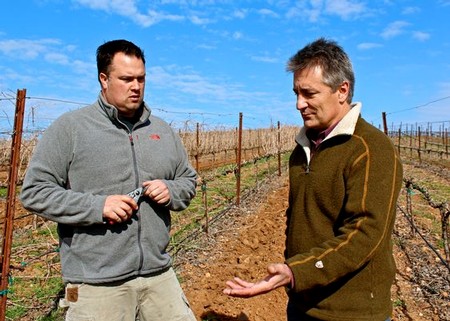 Turley Wine Cellars winemaker Tegan Passalacqua – who also owns and farms Kirschenmann Vineyard in the middle of this east side triangle, just north of the little community of Victor – has described these Zinfandels as "prettier, higher toned wines, not inky dark or massive, with medium to medium-plus concentration, and aromatics that are more on the floral side, yet with a good amount of spice, pepper and just enough tannin structure to make it full, but not gigantic."
Winemaker Chad Joseph – who consults for three or four Lodi wineries at a time (including Harney Lane Winery and Oak Farm Vineyards) – has the experience of producing wine from all parts of the Mokelumne River AVA. Mr. Joseph acknowledges that "there are 'fingers' of very fine sandy soils, with less loam, throughout this appellation, such as the soil type found in (Harney Lane Winery's) Lizzy James Vineyard… These vines are some of the earliest to ripen, with less vigor and more concentration, compared to other old vine vineyards in the Lodi AVA."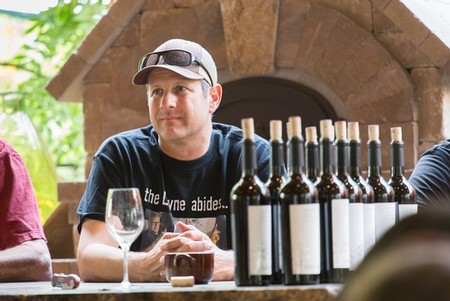 Joseph contrasts the loamy sands on the east side with the sandy loam found in west-side old vine growths, such as the Maley family's Wegat Vineyard. According to Joseph: "Wegat Vineyard has slightly loamier soil than Lizzy James on the east side. Like Lizzy James, Wegat ripens earlier than most, and is very concentrated with small berries. But unlike Lizzy James, Wegat tends to have more loamy and herbal characteristics that I find very unique and pleasing. In general, though, I find that the best Mokelumne River vineyards, on either side of town, all have potential for better concentration, less vigor, and higher acid due to the earlier ripening patterns."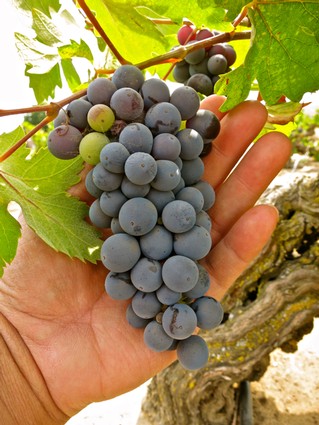 Some notable east-side Mokelumne River old vine growths found in vineyard-designate bottlings...
Lizzy James Vineyard Zinfandel
• 20-acre growth located along Alpine Rd., south of Hwy. 12 E. and north of E. Kettleman Ln., consisting of own-rooted, classically head trained Zinfandel dating back to 1904, interplanted with more vigorous spur pruned vertical cordon vines planted during the 1970s.
• Possibly the single sandiest site in the entire Mokelumne River AVA (the closest thing to beach-like sands in Lodi); and as such, the most "east-side" of Lodi's east-side vineyards.
• Owned and farmed by Harney Lane Winery; producing a svelte, medium-full bodied style of Zinfandel with ringing notes of cherry/raspberry, floral and spiced tea scents, moderate tannin and balancing acidity.
Scottsdale Vineyard Zinfandel
• Scottsdale Vineyard is a 2.5-acre, own-rooted, head trained Zinfandel block with oldest vines dating back to the early 1900s (exact year unknown) and younger vines planted in the 1960s; farmed over the past 15 years by Harney Lane Winery, and owned by the same since 2013.
• The vineyard is located at the far western edge of what is considered "east side" Mokelumne River-Lodi along Scottsdale Rd., between the railroad tracks running east of West Ln. and west of Hwy. 99, growing in ultra-sandy soil yielding a small cluster morphology typifying east side Lodi Zinfandel growths.
• Harney Lane co-owner/grower Kyle Lerner has always described Scottsdale as the "blueberry block" for the floral, blue and red berry scented quality of the wine, similar to the fruit profile of Zinfandels grown in Rous Vineyard (located on Mokelumne River-Lodi's east side) south of Victor Rd.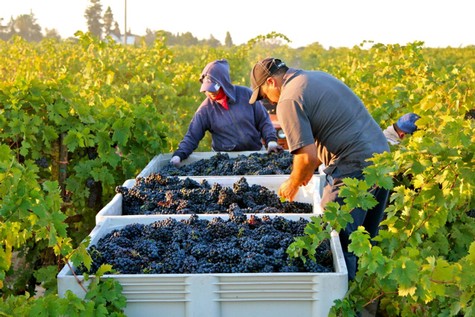 Kirschenmann Vineyard Zinfandel
• 19 acres of own-rooted, largely head trained Zinfandel originally planted in 1915, farmed by Alan Kirschenmann until his death in 2004.
• Known as Baumbach Vineyard up until 2012, when it was purchased by Tegan Passalacqua (winemaker of Turley Wine Cellars) from Sandy Laskey (née Kirschenmann); now farmed by Passalacqua and Arbor Vineyards (a.k.a. Mettler Family Vineyards).
• Located just east of Bruella Rd., south of Schmiedt Rd., inside an oxbow-curve of the Mokelumne River; circumstances said to have a significant impact on both the temperatures (a degree or two cooler than surrounding areas) and unique soil (streaks of limestone and silica found in the deep loamy sand) of vineyards in this area, which adjoins McCay Cellars' Lot 13 and Klinker Brick Winery's Rauser Vineyard; also accounting for the unusual number of surviving ancient vine plantings (including smatterings of Alicante Bouschet, Carignan, Mondeuse noire and Grand Noir de la Calmette in among the Zinfandel blocks) found in the vicinity.
• Flowery fruit (cherry, tea, licorice/anise) and gentle, silken, layered styles of Zinfandels bottled by Turley Wine Cellars, Carlyle Winery, Arnot-Roberts, Bedrock Wine Co., Newsome Harlow Wines, Precedent Wine, as well as Passalacqua's own Sandlands Wines label.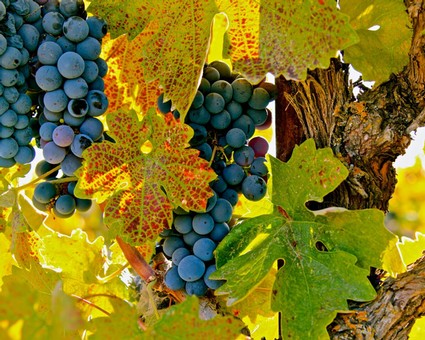 Rous Vineyard Zinfandel
• 10 acres planted in 1909 on St. George rootstock (one of the oldest in Lodi grafted onto Rupestris du Lot St. George); owned and farmed by Craig Rous (former director of the Kautz family's Bear Creek Winery and Woodbridge by Robert Mondavi).
• Located towards the center of what locals are calling the "Victor Triangle" sub-area of Mokelumne River's east side; a section characterized by deeper, sandier variations of Tokay sandy loam.
• Produces uniquely flowery (violet/blueberry) styles of Zinfandel with herby nuances and full, fleshy, rounded structures under the Ironstone Vineyards, Macchia Wines, and McCay Cellars labels.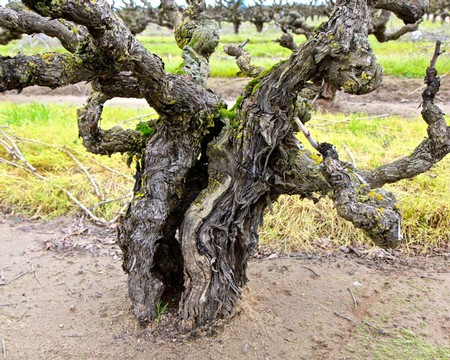 Lot 13 Vineyard Zinfandel
• 10 acres of own-rooted, largely head trained, spur pruned Zinfandel originally planted in 1915 on a patch of exceptionally sandy loam with limestone and silica layers at Schmiedt and Bruella roads, a stone's throw away from the Mokelumne River.
• Property acquired by Michael McCay in 2013 from the Kirschenmann family, and named for the original lot number (13) found on a 1906 Colonial Green Track plot map.
• Vineyard is located in an oxbow-bend of the Mokelumne River where vineyards are surrounded by water on three sides (thus, dubbed "The Peninsula" by McCay), at the north corner of what Craig Rous has called the Victor Triangle.
• Bottled by McCay Cellars as "Faith," and also used in McCay's most recent bottlings of Lodi Native Zinfandel.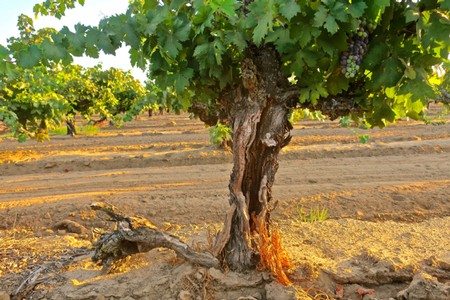 Rauser Vineyard Carignan
• Bruella Rd. vineyard owned by Jeannie Rauser, but managed by the Felten family of Klinker Brick Winery.
• Consists of mostly own-rooted, spur pruned ancient vine Carignan planted in 1909, with a mix of equally old Alicante Bouschet and Zinfandel interplanted with recent Carignan replants.
• Located in the heart of Mokelumne River-Lodi's east side inside a bend of the river locals are calling the "Victor Triangle," right across Schmeidt Rd. from Tegan Passalacqua's Kirschenmann Vineyard, and kitty-corner to McCay Cellars' Lot 13 Vineyard.
• Most of vineyard goes into Klinker Brick's Carignane (medium bodied, black cherry scented reds with scrubby/earthy undertones), although a small portion of the fruit is picked earlier in the season (at lower sugars, with higher natural fruit acidity) to go into dry rosés bottled by Klinker Brick and McCay Cellars.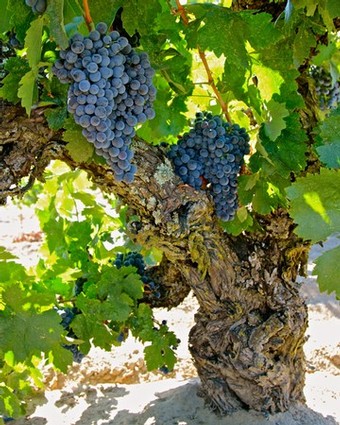 Lewis Vineyard Zinfandel
• Own-rooted, thick trunked, goblet trained ancient vine Zinfandel block planted in 1903 about 50 yards west of Alpine Rd., near Victor Rd./Hwy. 12 East, on a patch of particularly fine sandy loam that extends south into nearby Lizzy James Vineyard and west towards Rous Vineyard.
• Owned and farmed according to LODI RULES for Sustainable Winegowing by Charlie Lewis, and going entirely to LangeTwins Family Winery & Vineyards.
• LangeTwins Family's current release of Lewis Vineyard Zinfandel is a 2011; distinguished by meaty textured, red fruit, red licorice and black tea scented fragrances, and a svelte, zippy, moderately weighted feel despite 15.6% alcohol.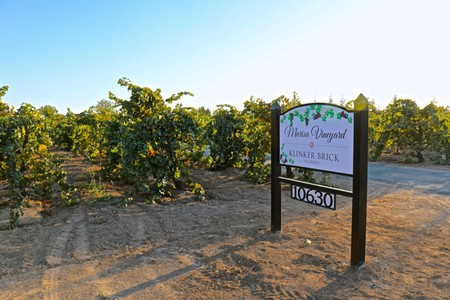 Marisa Vineyard Zinfandel
• Classic loamy sand/east-side site located just east of the town of Victor on Hwy. 12 East; estate owned and grown by the Felten family of Klinker Brick Winery.
• Vineyard is a 50/50 split of own-rooted and Flame Tokay rooted vines (the latter half, grafted over in the late 1980s) originally planted in the mid-1920s.
• Produces consistently refined, gentle, silky styles of Zinfandels (i.e. the opposite of "big" or bludgeoning) with distinctively floral raspberry/cassis-like perfumes.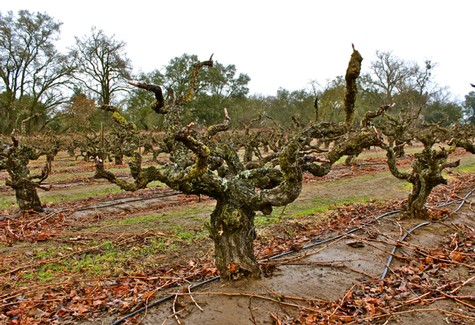 Steacy Ranch Zinfandel
• 40 acres owned and farmed by Turley Wine Cellars, and located on the north side of Acampo Rd., just east of N. Kennifick Rd.
• Oldest vines (about 21% of vineyard) planted in 1907; as such, the oldest Lodi Zinfandel vineyard of record planted on St. George rootstock (as opposed to the natural Zinfandel roots typifying the vast majority of pre-1960s Lodi Zinfandel growths). Only the fruit from the oldest vines go into Turley's "Steacy Ranch" Zinfandel.
• Most of vineyard consists of Zinfandel (also on St. George) dating back to 1950s and 1960s, and is also interspersed with Grenache, Carignan and Mission vines. Fruit from 50-60 year old vines go into Turley's "Old Vines" blend (also their White Zinfandel) and, most recently, also to Neyers Vineyards; while the vineyard's most recent replants (less than 25 years old) go into Turley's "Juvenile" program.
• Oldest vines produce zesty yet notably silken, fine textured vineyard-designate Zinfandels of moderate weight and "feminine" structuring, with flowery red fruit perfumes tinged with spice (pepper, thyme, allspice, etc).
Noma Ranch Zinfandel
• Steadily shrinking, own-rooted, spur pruned Zinfandel (less than half of the 15-acre size it was just 5 years ago) planted during the first decade of the 1900s; south of Victor Rd./Hwy. 12 E., across E. Pine St. from Lodi Memorial Park & Cemetery.
• Unusually small (for Lodi), 2-3-ft. high vines, dry farmed for over a century and trained in the classic gobelet style; yielding largely fist-sized, tiny berried clusters rarely adding up to more than 1 ton per acre.
• Once farmed by Leland Noma but now by Arbor Vineyards, and bottled exclusively by Macchia Wines under their "Outrageous" label; traditionally a big (around 16% alcohol), concentrated style of Zinfandel with unusually high acid/tannin balance resulting from extreme skin-to-juice ratios.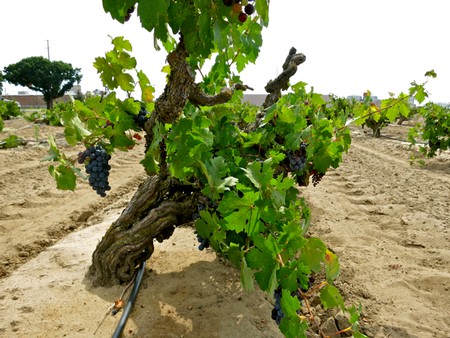 Dairy Vineyard (a.k.a. Schmiedt Ranch) Zinfandel
• Own-rooted, head trained, spur pruned Zinfandel planted (and still owned and farmed) by the Schmiedt family in 1918 alongside the Mokelumne River where it is diverted north and bent into an oxbow; just east of Bruella Rd., at the end of Schmiedt Rd.
• Shares common factor of exceptionally sandy, limestone streaked alluvium with adjacent vineyards (notably Mike McCay's Lot 13 Vineyard just to the west, and Tegan Passlacqua's Kirschenmann Vineyard one block over); hence, producing similar styles of Zinfandel (flowery, red cherry perfumes and zesty, moderate weights and tannins).
• Most of Dairy Vineyard's fruit has been going to Turley Wine Cellars, although some of it each year is bottled under the Schmiedt family's Twisted Roots "1918" label.
Schmiedt's 1902 Zinfandel
• Postage-stamp sized block (4 acres) of head-trained, own-rooted Zinfandel planted in 1902 on the Schmiedt family property between Bruella Rd. and Cherry Rd. (south of Schmiedt Rd.), in the center of the east side's "Victor Triangle," defined by exceptionally fine, powdery, deep loamy sand.
• Farmed by 4th generation grower Galen Schmiedt (son of Carl Schmiedt, and nephew of Ross and Leland Schmiedt).
• Now bottled as a vineyard-designate wine by Michael Klouda Wines in a contemporary, early picked, terroir focused style.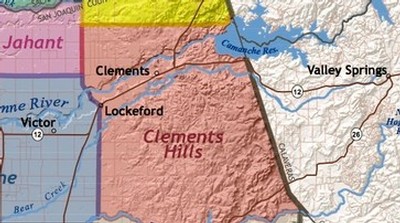 Clements Hills old vine plantings
Most of soils found in Lodi's Clements Hills AVA — located east of the City of Lodi in the vicinity of the CDP communities of Lockeford and Clements — contrast significantly with that of Lodi's Mokelumne River AVA. Here, the Lodi topography transitions from flat sandy loams into rolling hills topping off at about 400-ft. elevation, dominated by shallow, visibly red (or yellowish-brick red) clay loams of volcanic origin, which are gravelly or cobbled, and less vigorous on the hilltops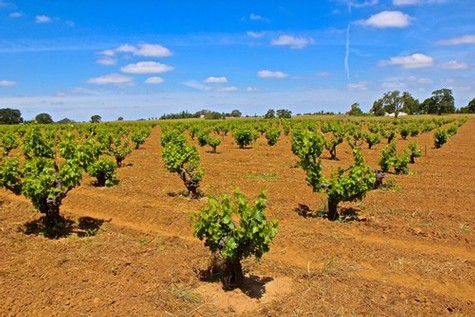 There are, however, a few small pockets of sandy loam soil similar to the Mokelumne River AVA's in parts of the Clements Hills near the Mokelumne River, which skirts past Lockeford and Clements from the Camanche Reservoir and higher foothills of the Sierra Nevada.
It is in these sandier parts of Clements Hills that you find a few stands of old vine plantings; including...
Dogtown Vineyard Zinfandel
• 29 acres of own-rooted, head trained Zinfandel originally planted in 1944; managed by Turley Wine Cellars since 1997 on a long-term lease.
• Although located on a sloping site in Lodi's Clements Hills AVA (known for red volcanic soils in the Redding clay series), Dogtown is close enough to the Mokelumne River to retain a mix of fine and coarse sandy loam soils in the Cometa and Montepellier series (similar to the pulverized granite found in Lodi's historic Mokelumne River vineyards) with a pale brick colored clay loam.
• This unique terroir produces a consistently fine grained, lush red fruit and tea nuanced Lodi style Zinfandel; only, with a firm acid/tannin structure recalling Zinfandels grown in the Sierra Foothills.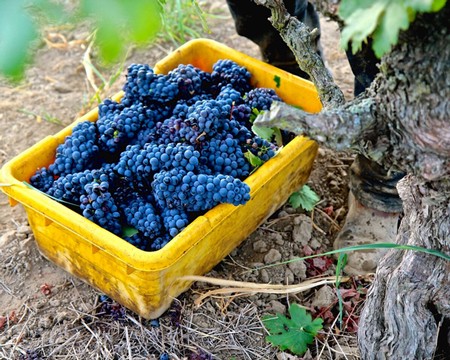 Stampede Vineyard Zinfandel
• Zinfandel planted in the 1920s and 1940s by J.J. Zechmeister and C.H. Süss on what was once a southern embankment of the Mokelumne River – hence, soil types dominated by Kingdon and Tokay fine sandy loams – north of Hwy. 88 in the CDP of Clements, adjacent to the Clements Buckaroos Rodeo Grounds.
• Primarily head trained, own-rooted Zinfandel – with smatterings of Mission and Mourvèdre – planted in an unusual diamond-shaped pattern with 10' by 10' spacing.
• Produced as distinctive single-vineyard Zinfandels by Fields Family Wines as well under the Lodi Native label; possessing a notably firm acid/tannin edge while retaining a roundness as well as red fruit (cherry/raspberry) fragrances typifying many Lodi grown Zinfandels.
• Owned and farmed by Jeff and John Perlegos; most of the fruit going to Bedrock Wine Co., and smaller amounts to Maître de Chai.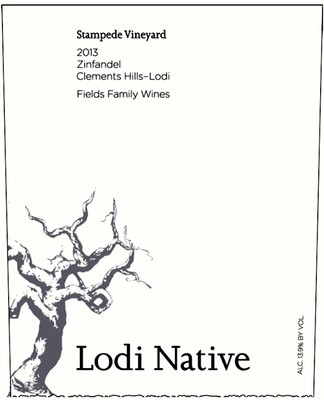 Süss Vineyard Zinfandel
• 15 acres of own-rooted, head trained, traditional goblet shaped Zinfandel planted during the late 1920s by C.H. Süss (approximately 75% of the vineyard), south of Hwy. 88 between Lockeford and Clements, just east of Disch Rd.
• The distinctive quality of this vineyard is that it lies in a swale of particularly fine-grained, almost talcum powder-like loamy sand.
• Farmed and bottled by Bokisch Vineyards as a vineyard-designate wine since 2015, and just beginning to express its own character as a vineyard-designated wine; already producing sturdy, medium bodied Zinfandels zesty with acidity, yet silky fine in texture; with floral notes of cherry, plum, and sweetly scented, wild scrub-nuanced spice.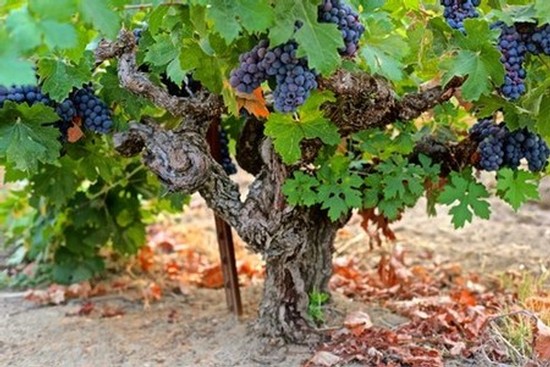 Comments