Letters from Lodi
An insightful and objective look at viticulture and winemaking from the Lodi
Appellation and the growers and vintners behind these crafts. Told from the
perspective of multi-award winning wine journalist, Randy Caparoso.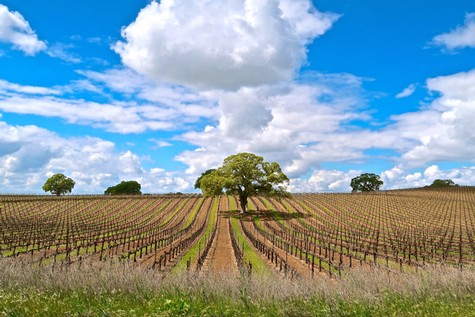 Continued from: A history of Lodi winegrowing, part 5 — establishment of the Lodi AVA
2006 Division into Seven Nested AVAs
In August 2006, the TTB (Alcohol and Tobacco Tax and Trade Bureau) approved the usage of seven new American Viticultural Areas (a.k.a. AVAs) falling within the broader Lodi AVA. At that time, the question in the minds of a lot of people among the wine industry, the media and consumers was: why?
Isn't getting anyone to recognize Lodi as an existing wine region hard enough, without complicating the matter with seven more sub-regions, or "nested" AVAs?
Continue »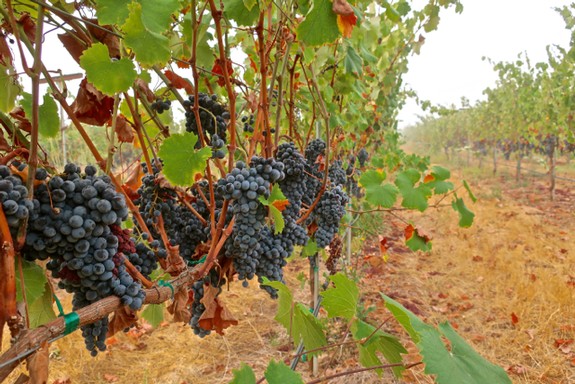 A couple of years ago we held a public tasting attended primarily by local winegrowing professionals in which we compared, "blind," a 2016 Bokisch Vineyards Sheldon Hills Vineyard Monastrell grown in Lodi's Sloughhouse AVA with a 2015 Domaine Tempier Bandol from France's Provence region.
The comparison was a valid one in that both wines were made primarily from the black skinned Mourvèdre grape: a variety called Monastrell in Spain (hence, Bokisch's chosen moniker, to underscore this Lodi winery's specialty in Spanish varieties), but known by the Portuguese synonym Mataró for most of California's winegrowing history (reflecting the influence of the state's Portuguese immigrants who settled throughout the Bay Area and the northern reaches of San Joaquin Valley, including Lodi)...
Continue »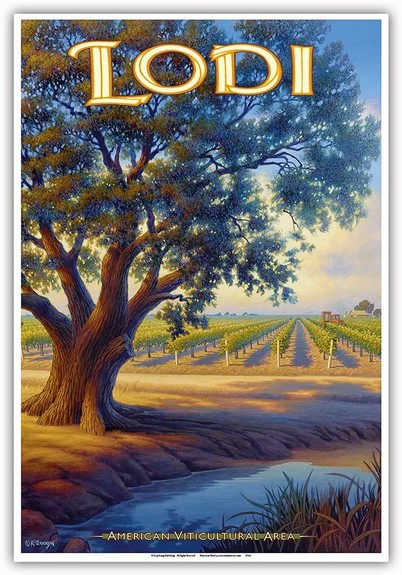 Continued from: A history of Lodi winegrowing, part 4 — slow transition from co-op to independent wineries
1986 Establishment of Lodi AVA
The system of officially approved American Viticultural Areas was first established in 1978 by the ATF (Bureau of Alcohol, Tobacco, Firearms and Explosives) regulatory arm, allowing for the defining of viticultural areas within the U.S. for the purpose of controlled usage on wine labels and advertising... 
Continue »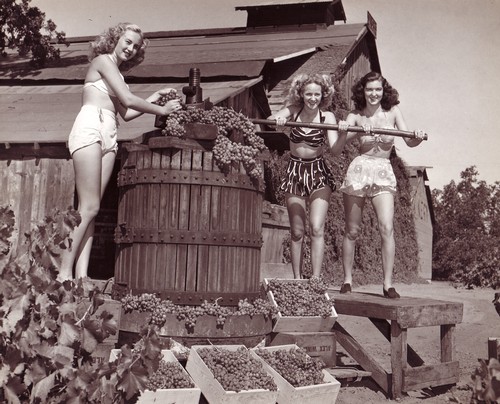 Continued from: A history of Lodi winegrowing, part 3 — 1969, a year of big changes
Since 1991 the grower/vintner members of the Lodi Winegrape Commission have worked diligently to fulfill one of its original mandates: raising awareness of the intrinsic quality of Lodi Viticultural Area grown wine grapes, now evidenced by the ascendant quality of specialty Lodi wines.
But the evidence hasn't always been readily apparent. Significant wines with Lodi on the label did not even appear on the market until the mid-1990s; a good 10 to 30 years after other West Coast wine regions — from Washington's Columbia Valley all the way down to Santa Barbara — were established as sources of premium quality grapes and wines...
Continue »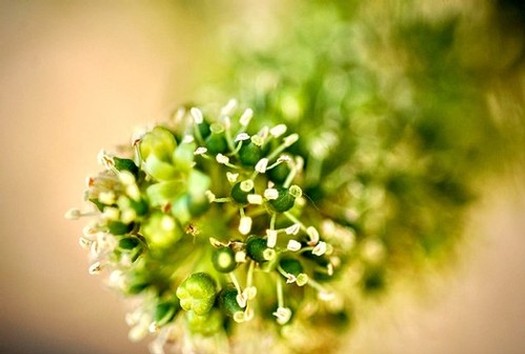 The second half of spring in California wine country often feels like summer because of the occasional heat spikes mixed in with the cloudy days and intermittent rains. Enjoy the latter because come summer there ain't no clouds or rain to be had in most of California's wine regions, largely characterized by a parched Mediterranean climate.
Wine grapes, of course, love this weather pattern, which we see in the Lodi Viticultural Area, the nearby Sierra Foothills, and up and down the North and Central Coasts. Grapes, in a way, are like people: give them lots of sun and they develop nicely colored skin tones — and in grapes, that "tan" means thicker skins, which leads to increased phenolics that ultimately result in wines with richer, more multifaceted aromas and flavors. Wish they all could be California... grapes...
Continue »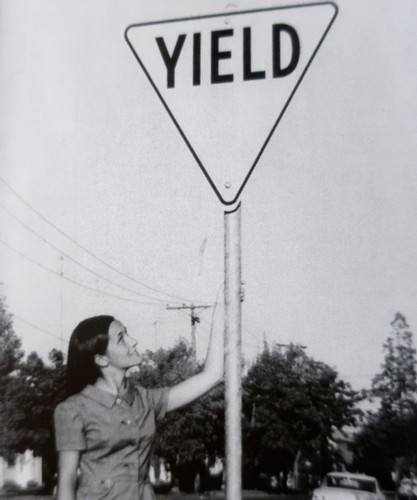 In this 1969 photo, Lodi native Ellen Turner gazes up at the city's first-ever yield sign — prior to that, there was just not enough traffic to warrant this in a city of less than 25,000 — at the corner of Chestnut and School Streets (image courtesy of Lodi Historical Society)
Continued from: A history of Lodi winegrowing, part 2 — from Tokay to a Golden Age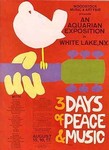 1969. If you weren't born yet, we envy your youth, but feel sorry you missed it.
There were good times in 1969. There was a little thing called Woodstock, which everyone and their friends' friends claimed to have "almost" attended. Neil Armstrong set foot on the moon. Sports fans had their "Miracle Mets" and "Broadway Joe" Namath. Star Trek was just cancelled, which only got Trekkies warmed up.
Otherwise we were hearing "sock-it-to-me" on Rowan and Martin's Laugh-In; and "Proud Mary," "Everybody's Talkin'," "Get Together," "Get Back," "A Boy Named Sue," "I Heard It Through the Grapevine," and so many other all-time classics over the air waves.
1969 was also the year that the song "Lodi" — composed by John Fogerty and performed by Creedence Clearwater Revival — came out on the B-side of "Bad Moon Rising," and later on their Green River album. For a song with such a sweet, memorable opening chord progression, "Lodi" sure has a downer of a chorus: Oh lord, I'm stuck in Lodi a... gain...
Continue »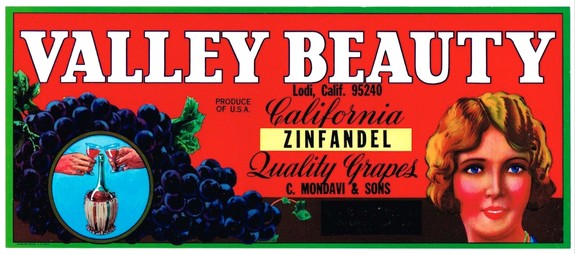 Full-on into our third month of SIP living, it still is as good a time as any to talk about wines that taste great with the foods we love most. Ask just about any red blooded American to name their all-time favorite home cooked meals, and at the top at most lists would be pizza, steaks, and pastas, maybe followed by hamburgers and tacos.
Among pastas, mac' and cheese always ranks tops — hard to beat for sheer comfort (since most of us were brought up by parents with a lazy streak, and there's no dish as fast, easy and a guaranteed winner with kids than mac' and cheese) — followed by spaghetti, either with tomato sauce or, if you really want to get "fancy," meatballs...
Continue »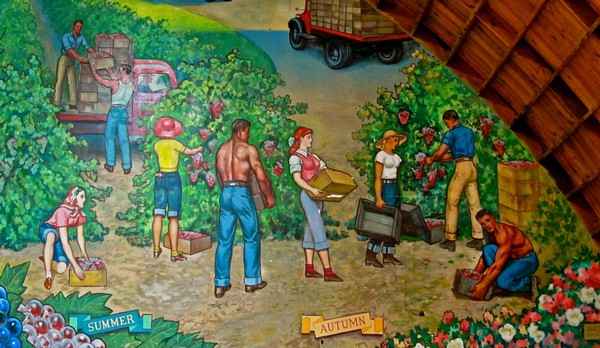 Continued from: A history of Lodi winegrowing, part 1 — before there was a Lodi
The Terroir Driven Symbiotic Relationship Between Zinfandel and Tokay
The dual success of both Zinfandel and Tokay (a.k.a. Flame Tokay) in Lodi, which really began in the 1880s and lasted until the 1980s, was never just related to economics and historical circumstances. It was also always terroir related — particularly as it pertains to the sandy loam soil (classified as Tokay sandy loam) and the diurnal nature of the warm Mediterranean climate in the immediate vicinity of the City of Lodi, now recognized as the Mokelumne River AVA...
Continue »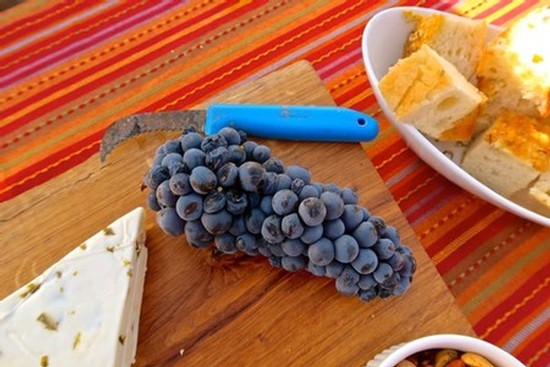 You can buy darned good cheese just about anywhere, but there's the reason why Cheese Central in the heart of Downtown Lodi's historic district is so aptly named: You won't find a better selection (hundreds of different artisanal cheeses from around the world, including those of the finest American fromagers) all in one, cozy place, nor will you find more masterly advice on what to select. A veritable cheese lover's Paradise.
Cheese Central owner Cindy Della Monica, as the locals know, is Cheese Central. She is an experienced professional chef (making her an endless fountain of information on how to serve or cook with cheese), and she knows her wines (having worked with just about all of Lodi's top wineries on wine and cheese events)...
Continue »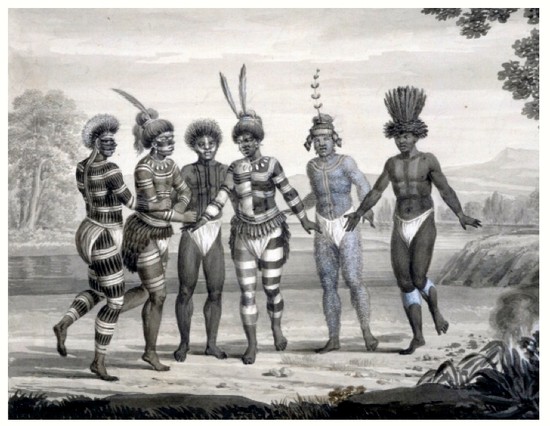 After 10 years of posting weekly or twice-weekly blogs on lodiwine.com, we felt it high time to revisit the entire history of winegrowing in the Lodi Viticultural Area (AVA). Covering over 150 years, this series will run in 7 parts, spread out over the next 7 weeks. We hope you enjoy reading about Lodi's "story" as much as we enjoy sharing it!
Mokelumne (Before Lodi Became Lodi)
The first settlers of European descent arrived in the area we know as Lodi in 1846; finding what Ralph A. Clark (Lodi —Images of America) described as "an abundant paradise," perched just a few feet above sea level, sandwiched between the lower foothills of the Sierra Nevada mountain range to the east, and the lower elevation, freshwater marshland of the Sacramento-San Joaquin River Delta and Carquinez Strait to the immediate west...
Continue »