Letters from Lodi
An insightful and objective look at viticulture and winemaking from the Lodi
Appellation and the growers and vintners behind these crafts. Told from the
perspective of multi-award winning wine journalist, Randy Caparoso.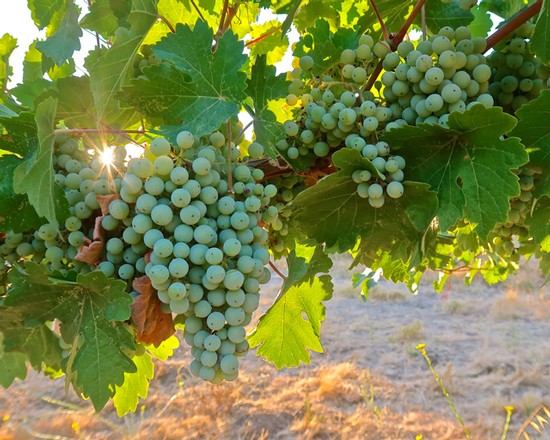 Forty or fifty years ago, shopping for a white wine to go with tonight's dinner used to be so easy. All you needed to do was look on the backsides of the wine bottles on the shelves.
Typical generic California "Chablis," for instance, was "recommended with fish, fowl, or veal." A "Burgundy" was for "beef, lamb or pasta." A personal favorite was the old Almadén brand of Grenache rosé — we used to drink gallons (or as they were called, "jugs") of that stuff. It was an off-dry pink wine that, as its back label strongly suggested with a gaily marching chicken, pig, fish and cow, could "complement any meal." Of course, that never stopped us from enjoying it with or without meals, preferably with ice cubes!
Continue »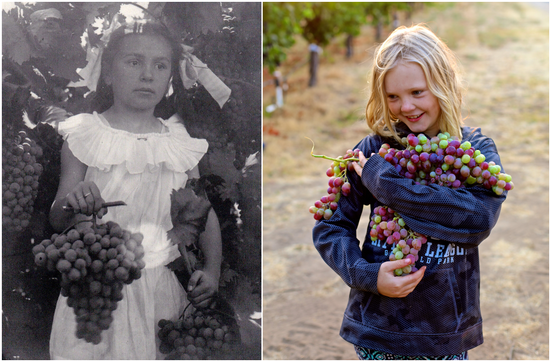 Lodi during the latter half of the 1800s, writes local historian Toni Christman in Our Time to Shine (2012), was "an unruly child, gathering strangers from all walks of life migrating from (nearby) Lockeford, Stockton, Sacramento in addition to other existing nearby settlements. Lodi was sometimes referred to as a 'rum-guzzling' town with young boys on the road to hell..."
Continue »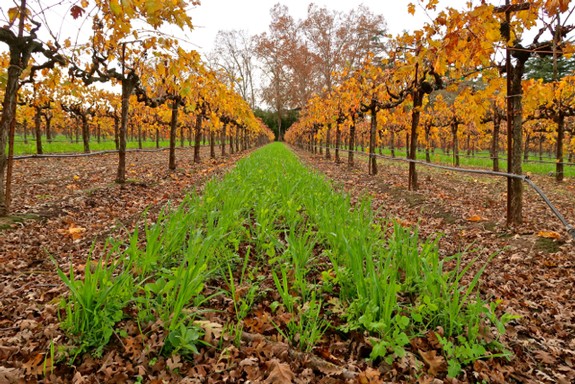 Last month (June 2020) we received a note from Clifford P. Ohmart — called, simply, "Cliff" by his colleagues throughout the agricultural industry as well as in Lodi, where he served as Lodi Winegrape Commission's Sustainable Winegrowing Director from 1996 to 2009. Prompted by our recent series detailing the history of winegrowing in the Lodi Viticultural Area, Dr. Ohmart suggested that we also consider posting "a detailed history of the evolution of Lodi's sustainable winegrowing program." Cliff's reasoning...
Continue »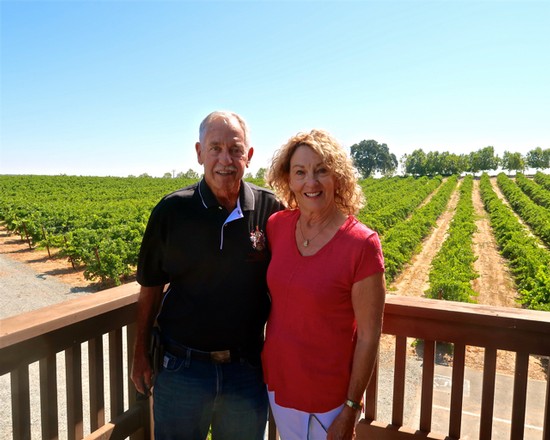 On their website, Lodi's Galloping Hills Ranch describes itself as a "winery, vineyard, bed & breakfast." All of this is true, except for the fact that the current pandemic has prevented owners Fern and MaryAnn Simoneau from welcoming their very first guests to their Airbnb, ensconced on the floor above their horse stable and modest little winery/tasting room, sporting spectacular views of their 8.7 acres of Merlot and Albariño planted in the rolling hills of Clements Hills-Lodi.
The Simoneaus did not plant their vineyard — the vines came with their property when they purchased it in 2005 — but they were smart enough to know that the possibilities for a Lodi estate unlike any other would be endless. And besides, according to Mr. Simoneau, "Lodi has never been known for great Merlot, but we felt that this property was special enough to change that..."
Continue »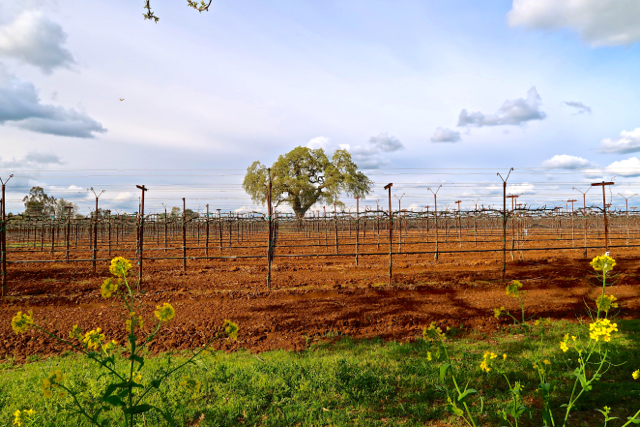 Continued from: A history of Lodi winegrowing, part 8 — Lodi's Clements Hills, Borden Ranch and Sloughhouse Viticultural Areas
San Joaquin Series Soil
The distinguishing common denominator shared by the Jahant, Cosumnes River and Alta Mesa AVAs — sandwiched between the Sacramento-San Joaquin River Delta to the west and the lower foothill appellations of Clements Hills, Borden Ranch and Sloughhouse to the east — is their variations of the official California state soil (since 1997) classified in the San Joaquin series. San Joaquin soils are characteristic of the lower elevation (generally below 100-ft.), terraced, shallow-topsoil, floodplain topography predominant in much of Northern San Joaquin Valley and Sacramento Valley...
Continue »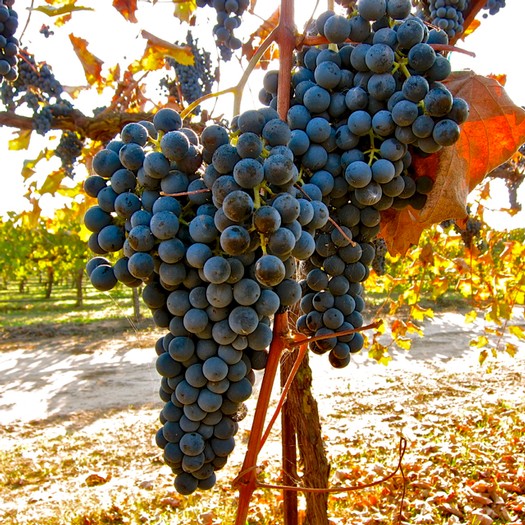 PRIE Winery, one of Lodi's smaller handcraft wine producers, has just released a red wine made from a grape called Marzemino.
Why in the world, you may ask, should you sit up and pay attention to a wine called Marzemino when there are so many other fine wines out there, made from the usual, dependable grapes (Cabernet Sauvignon, Chardonnay, Zinfandel, etc.)?
Continue »


Continued from: A history of Lodi winegrowing, part 7 — the Mokelumne River Viticultural Area
The Lodi Winegrowing Industry's Expansion Into Hillside Appellations
There are reasons why growers and winemakers look upon Lodi as a sum of different parts — hence, the 2005 establishment of seven nested AVAs.
Most of Lodi's growth as a wine region over the past 25 years has been outside the original area surrounding the City of Lodi, which is defined by an extremely deep sandy loam (i.e. Tokay series) soil on a visibly flat, lower elevation (0 to 150-ft.) plain. This historic area — where the vast majority of Lodi's old or ancient vine plantings (50 to over 100 years old) are located — is officially recognized as the Mokelumne River AVA...
Continue »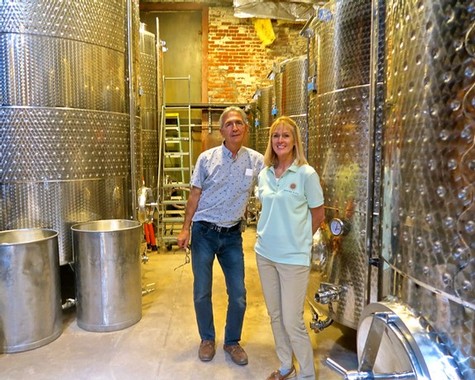 Lodi's Nostra Vita Family Winery is, as the name implies, a family affair: nostra vita being Italian for "our life," and the famiglia consisting of the owners Robert Indelicato (Winemaker) and Leslie Bloudoff (President), and their children Katie Bloudoff-Indelicato (Sales & Marketing) and Kyle Bloudoff-Indelicato (Assistant Winemaker/Cellar Master).
Although they are still, visibly speaking, "new" to the Lodi wine community — in September 2018, establishing their tasting room at the W. Turner Rd. location once occupied by the Mencarini family's Abundance Vineyards — they first started up their specialty champagne style sparkling wine business in 2014, and their production facility has been housed in the historic "Old Ice House" in Downtown Lodi since 2017...
Continue »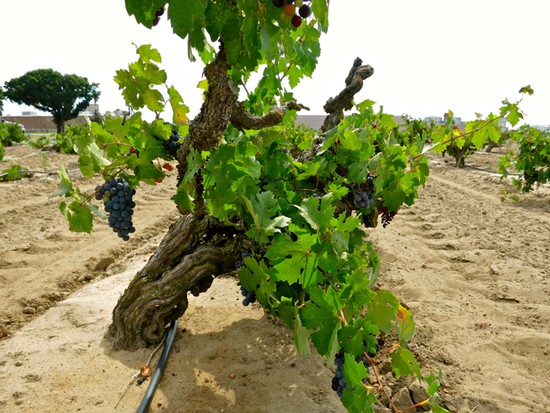 Continued from: A history of Lodi winegrowing, part 6 — Lodi begets seven nested AVAs
The Storie Index Clearly Defining Lodi's Seven Sub-Appellations
When drawing up their 2005 proposal for seven new nested sub-AVAs to submit to the TTB, the growers and vintners representing the LAVA (Lodi American Viticultural Areas) Steering Committee also included a Storie Index chart, illustrating the differences between the growing regions based upon soil vigor and production capacity. Storie Index classifications were originally developed in the 1930s by R. Earl Storie at University of California, and has served as a method of determining the suitability of agricultural products to regions, as well as a means of economic valuation...
Continue »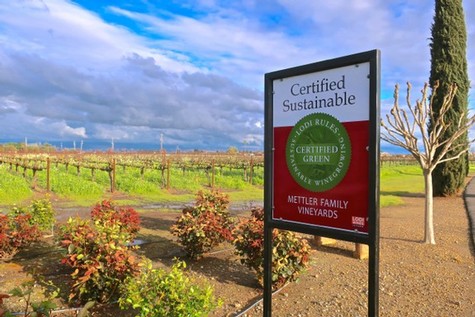 Summer starts this Saturday, so let's talk about white wines!
It is a mistake, to begin with, to dismiss slightly sweet or medium sweet white wines out of hand. When well balanced with lots of palate freshening acidity you hardly noticed the sweetness, and that's when they become more of a connoisseur's wine: like the 2019 Mettler Family Vineyards Salice Bianco Lodi Muscat Canelli ($19), which is a stunningly exotic marvel — light as air, delicate as a flower petal (weighing in at only 10% alcohol), and redolent with fragrances and fruit qualities suggesting honeysuckle, frangipani (what they call plumeria in Hawaii), drippy white peach and mandarin orange blossoms, finishing with an unerringly balanced, lip smacking freshness despite nearly 4% residual sugar...
Continue »