Letters from Lodi
An insightful and objective look at viticulture and winemaking from the Lodi
Appellation and the growers and vintners behind these crafts. Told from the
perspective of multi-award winning wine journalist, Randy Caparoso.

October 18, 2023 | Randy Caparoso
Story of an appellation—Part 4, the Lodi populace from the 1800s to today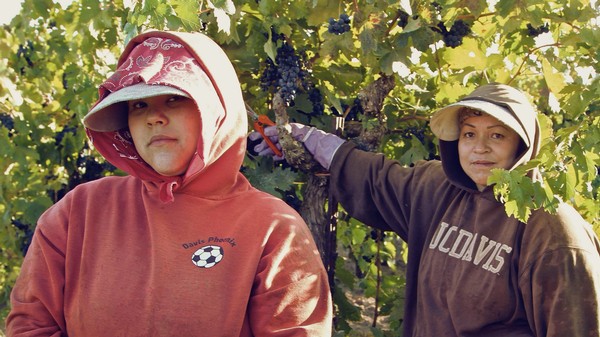 Continued from Story of an appellation—Part 3, Lodi's sister grapes and era of grape packers and cooperatives
Lodi's melting pot
While the nineteenth century founders of Lodi were farmers or entrepreneurs of European origin, arriving from other states or directly from Europe, the population of the region has always been a mix reflecting the entire nation's melting pot identity. Particularly California's farmworkers—the people who physically plowed and planted the land, pruned and picked the vineyards, and processed the crops from vegetables, fruits to nuts.
During the 1880s and 1890s the largest non-Anglo group in San Joaquin Valley consisted of immigrants from China, most of whom first arrived in the U.S. to help build the Transcontinental Railroad before playing a major part in California's agricultural industries. During the 1880s the federal government began restricting immigration from China. Thereafter, during the early 1900s and up until the 1930s, the Chinese were replaced by laborers recruited primarily from Japan, Italy, Portugal, the Philippines and Mexico.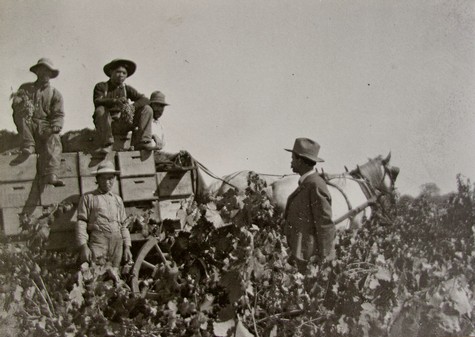 The story of American immigration is also one of people who arrive as low paid laborers but aspire to own their own farms, ranches and other businesses. In the early 1900s, though, ownership was more of a possibility for, say, Portuguese and Italian workers than for Asian populations, even after attaining American citizenship. Land-ownership laws, such as the California Alien Land Law of 1913 (not overturned by the Supreme Court of California until 1952), made it illegal for Asian-born immigrants to own land. While it was in effect, parents could only bypass the law by purchasing property in the names of their American-born children, who were automatically U.S. citizens by birthright (i.e., the 1868 Fourteenth Amendment's Citizenship Clause).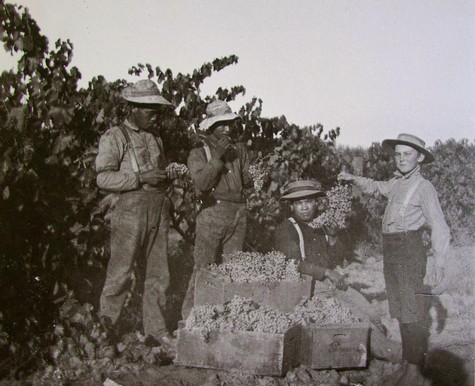 Circumstances for every family or ethnic group were similar yet different. Case in point: Mikami Vineyards, one of Lodi's most decorated winery estates, which traces its roots back to 1896 when this Japanese-American family's first generation—Teruichi Mikami, grandfather of current owner/grower Jason Mikami—arrived in the Lodi area.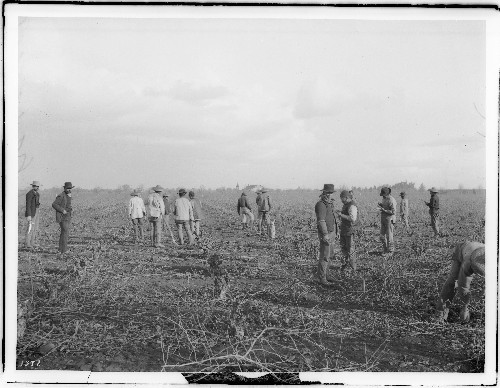 During World War II the entire Mikami clan, including six children, were forced from their Lodi farm and relocated to a camp in Rohwer, Arkansas. They returned to Lodi in 1945, forced to start all over again while living in a friend's barn. It wasn't until the 1950s that Teruichi was able to purchase a 30-acre property on the west side of Lodi's Mokelumne River appellation and re-establish the family business, farming Flame Tokay and wine grapes. In 1963 Teruichi's son, Jim, purchased the 15-acre site that is now the Mikami Vineyards.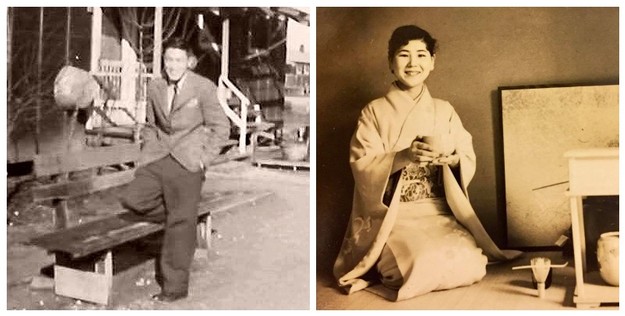 According to Jason Mikami: "Because of various laws at the time, they did not own that property so they were effectively renting out property.... Whether you call it the immigrant spirit or the American way, my grandfather and father just continued to work as farm workers. They worked different properties and eventually saved enough to purchase the original property in the '50s."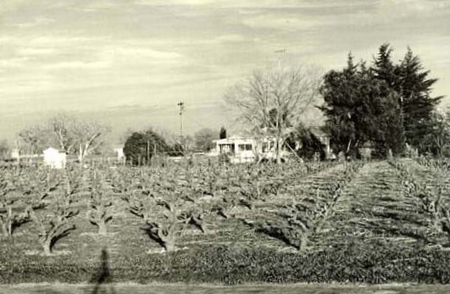 In respect to the Japanese presence in Lodi, these immigrants have always represented a small yet significant percentage of the population; reportedly, about 50 residents in 1902, and 800 by 1940 (at the time, 7.2% of Lodi's population).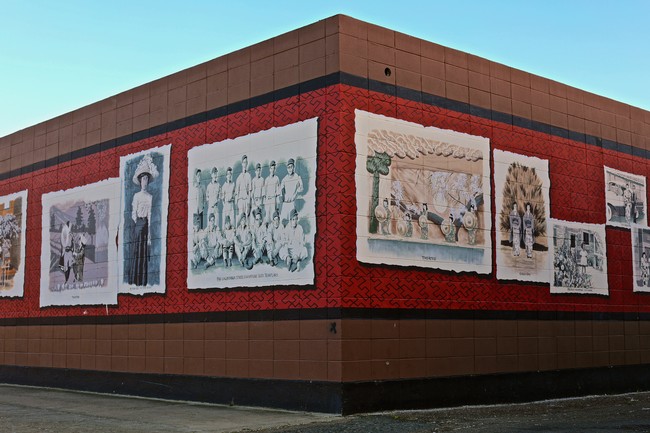 Yet, according to californiajapantowns.org:
By 1910, Lodi's Japantown was thriving next to the Union Pacific railroad tracks, icehouses, and packing sheds that shipped the area's fruits and vegetables across the United States. On Main Street, Nikkei [i.e., Japanese emigrants and their families] hotels, stores, restaurants, pool halls, and bathhouses were intermingled with establishments run by Chinese immigrants. Japantown businesses offered an economic base for the town's Nikkei and familiar goods and services to the thousands of seasonal grape pickers who worked in regional vineyards. By 1940, the area's approximately 800 Japanese residents had created a Nihonmachi that included a Buddhist Church and many social organizations, four general stores and a fish market, a drug store, six restaurants, a pool hall, a tofu maker, a laundry, and five hotels.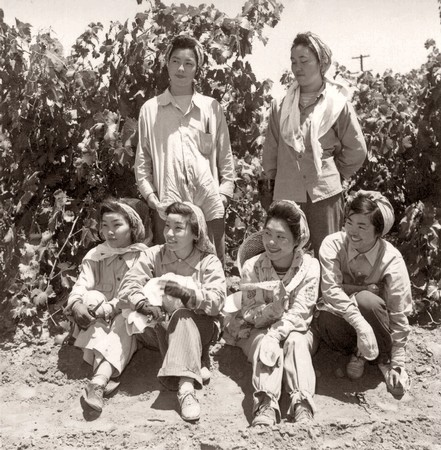 Today, while the Buddhist Church and its Annex Building are still active, Lodi's Japantown never fully recovered as a Nikkei enclave, hotel, or retail center after World War II; and since the disappearance of the packing sheds along the railroad tracks running down Lodi's historic downtown, Lodi's Main Street has remained the most underdeveloped neighborhood in the city.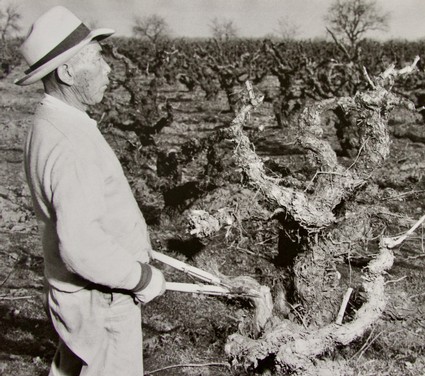 Lodi and San Joaquin County's current population
While it is undoubtedly not possible for the United States Census Bureau to accurately account (as it endeavors to do) for the entirety of American citizens and undocumented residents in a given area, the following is the most recent (July 2022) count illustrating the current population of San Joaquin County, California (primarily entailing the metropolitan and agricultural areas in the vicinity of Stockton, Lodi, Tracy, and Manteca):
2022 population: 793,229 (compared to 685,306 in 20210)
Caucasian: 63.6%
Caucasian/non-Hispanic or Latino: 27.3%
Hispanic/Latino: 43.1%
Asian: 19,5%
Black/African American: 8.3%
Native American: 2.1%
Native Hawaiian/Pacific Islander: 0.9%
Two or more races: 5.7%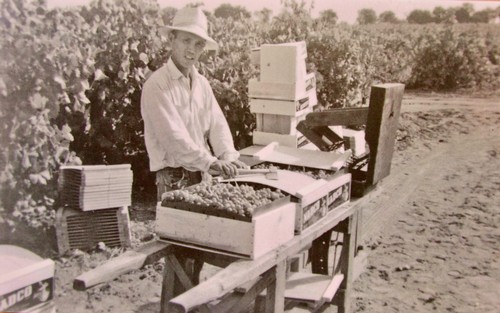 Immigrants have played a huge role in the culture and economy of the farm regions of San Joaquin County since 1850. According to dornsife.usc.ed (re graph below), the immigrant share of the population of San Joaquin County has recently increased since hitting a low in 1970. The approximately 156,000 immigrants currently living in the county amount to 23% of the population. More than 75% of the current immigrant population in San Joaquin County has arrived since 1980; 21% since 2010; about 52% of them from Mexico. The next largest groups have come from the Philippines (11%), India (4%), and Cambodia (4%).

With respect to specifically Lodi, here is how lodi.gov breaks down the city's current population of 68,821:
Caucasian/non-Hispanic: 44.83%
Hispanic/Latino: 39.56%
Asian: 10.15%
Multi-race (non-Hispanic): 3.22%
Black/African American: 1.51%
Other (non-Hispanic): 0.31%
Native American: 0.28%
Pacific Islander: 0.14%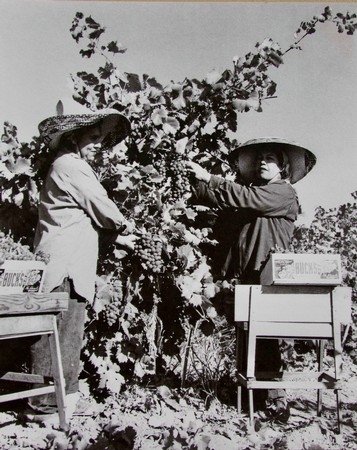 While there is a significant Black/African American presence in San Joaquin County as a whole, this demographic is concentrated in urban rather than rural agriculture-driven communities such as Lodi. Historically, when California entered the Union in 1850 as a free state, African Americans were brought into the state to work for miners more as indentured servants—typically, obligated to work to pay for the freedom of family members left in slave states.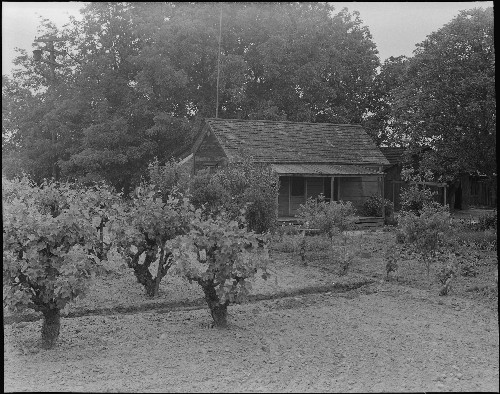 According to National Park Service's nps.com, California farmers recruited Southern Blacks as "a plentiful source of cheap labor" during the 1800s and up until the early 1900s, but their numbers remained limited because growers much preferred to work with lower-paid immigrants from Mexico and Asian countries.
In California, as throughout the United States, Jim Crow laws have always been a huge obstacle for Blacks endeavoring to operate their own farms. Today, less than 1% of farms in California are owned or managed by African Americans; a figure that is not too far off from the national average of 1.4% (significantly lower than the 14% reported in 1910).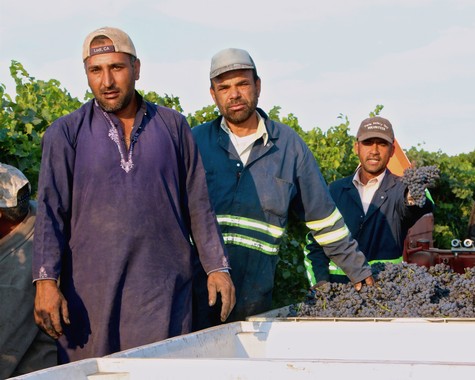 Counted among the Asian population, Sikh immigrants from Punjab in India now represent a major part of California's agricultural communities; well established as first-generation and multi-generational professionals in all industries, including as vineyard owners, managers, and key personnel.
We do not have a specific number for the Sikh population in Lodi or San Joaquin County because the U.S. Census Bureau concentrates on race rather than religion. According to a profile in irvineawards.org, however, roughly half of the nation's 800,000 Sikhs reside in California, most of them concentrated in the agricultural communities of Sacramento and San Joaquin Valleys. According to the same site, Punjabi is the third most spoken language in California's Central Valley (after English and Spanish).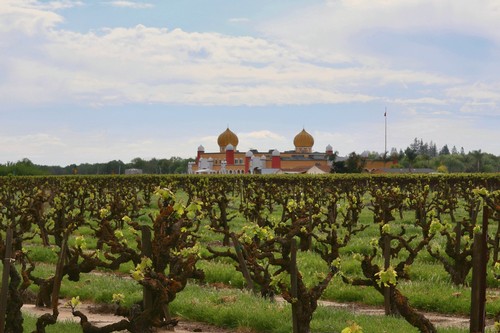 Historically, Stockton's Gurdwara Sahib was established in 1912—the first Sikh temple in the United States. In Lodi, the Deshmesh Darbor Sikh Temple is located on the south end of the city, surrounded by prestigious vineyards and orchards. The current mayor of Lodi, Mikey Hothi, is both a Lodi-born native and a son of Sikh immigrants.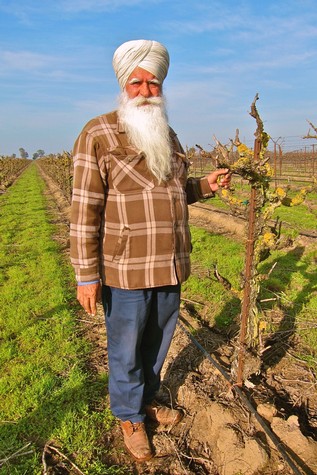 According to Amrik Dhaliwal, a longtime LODI RULES-certified vineyard owner, Sikhs have gravitated to California farms because Punjab itself is India's leading agricultural region. "Sikhs make up just 2% of India's population," says Dhaliwal, "but we play a much larger part in the economy and government in India—we do the same here in California."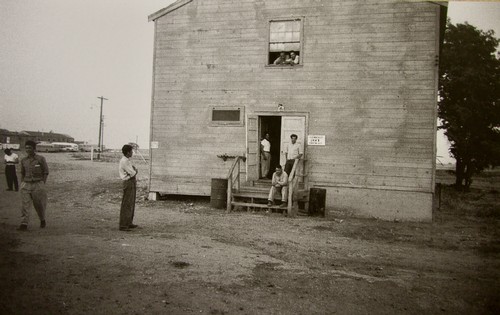 The family of Gerardo Espinosa, owner/winemaker of Lodi's Anaya Vineyards and Lodi Crush, owns and farms 90 acres of wine grapes in the Clements Hills-Lodi appellation. Espinosa's grandfather originally arrived in the Lodi region as part of the Bracero Program, an agreement struck between the U.S. and Mexican governments in August 1942 to bolster farm labor, which was in serious shortage during World War II.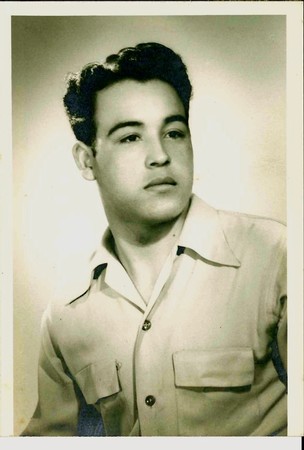 The Bracero Program was a reversal of U.S. policy during the decade before, the Great Depression of the 1930s, when Mexican labor was severely restricted because of the influx of Dust Bowl refugees in California. During the 1940s Braceros were guaranteed sanitary living conditions in labor camps and minimum wages of 30 cents an hour.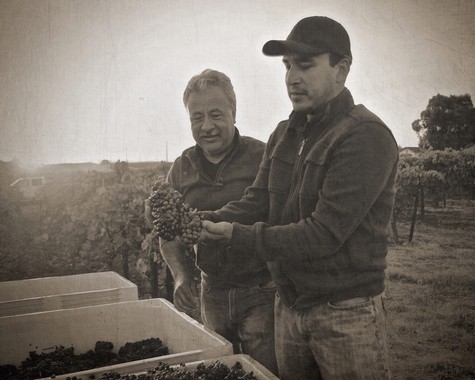 The Bracero Program ended in 1964 under the Johnson administration. In 1986 Ronald Reagan signed a sweeping immigration reform bill meant to crack down on the employment of undocumented workers, although the same bill also made any immigrant who entered the country before 1982 eligible for amnesty. Hence, the Anaya family and many other Mexican-Americans living in Lodi today can attribute their citizenship back to the Bracero Program—even those who, for decades, traveled back and forth between Mexico and California as migrant workers.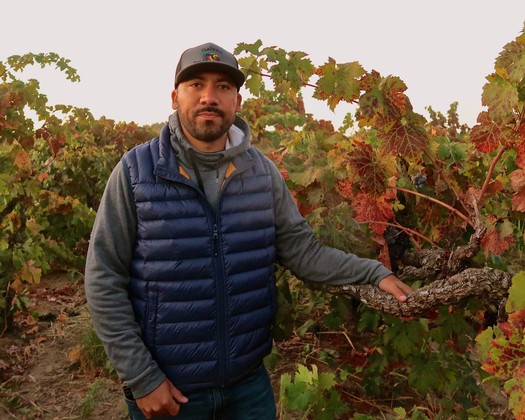 Comments