Letters from Lodi
An insightful and objective look at viticulture and winemaking from the Lodi
Appellation and the growers and vintners behind these crafts. Told from the
perspective of multi-award winning wine journalist, Randy Caparoso.

August 29, 2019 | Randy Caparoso
A grape visual of why Lodi grows what it grows, and its impact on wine variations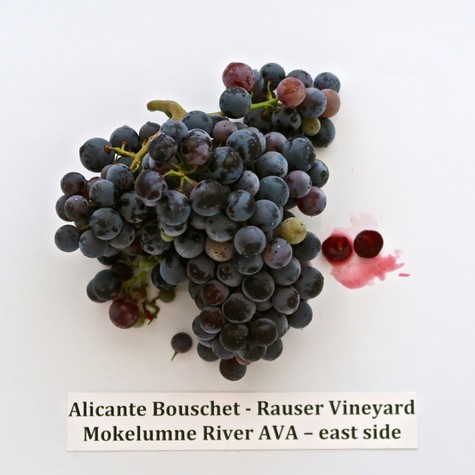 Historic Impact of Climate and Soil on Grape Selections and Wines
One thing growers and wineries have learned long ago about Lodi, by far and away America's largest winegrowing region, is that wines from this region have their own sense of place.
Cabernet Sauvignons grown in Lodi, for instance, tend to be softer in feel and more fruit-forward in aromas than Cabernet Sauvignons grown in Napa Valley, Sonoma County, Santa Cruz Mountains or Washington's Walla Walla Valley. Why? Because of Lodi's warm Mediterranean climate with its daily diurnal swings (i.e. average 91°/60° in Augusts, 84°/55° in Septembers). Plus the fact that grapes grown in Lodi see the sun from sun-up to sundown without the interference of fog or excessive wind, and because many of Lodi's Cabernet Sauvignons are grown in deep, vigorous sandy loam soils, which are more conducive to softer tannin red wines than shallower, clay based soils.
Lodi grown Cabernet Sauvignon is what it is because of where it's grown.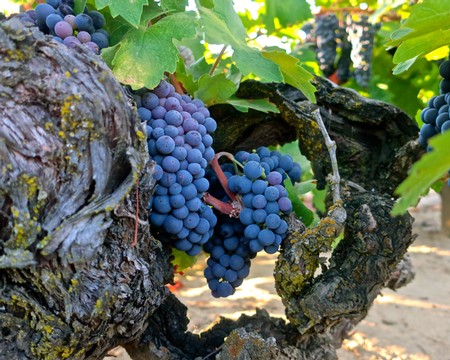 Yet for all the consistency of Lodi's winegrowing conditions, there are enough subtle variations in the natural environment to have made a direct impact on the past history of what's been grown in the region, as well as on the vineyard-related distinctions we see in wines being produced today.
Lodi's oldest vineyards, to begin with, are planted to grape varieties that are the most naturally suited to the region's Mediterranean climate and sandy soils. There is a reason why, for instance, the two oldest vineyards are planted to Cinsaut (Lodi's Bechthold Vineyard, surviving since 1886) and Zinfandel (Jessie's Grove's Royal Tee Vineyard, planted 1889).
Cinsaut is a black skinned grape that originated in the southern regions of France along the Mediterranean coast. It especially loves the warm, sunny climate of Provence, where it primarily goes into the sea of dry rosés – more pink wine than anywhere else in the world – made each year in that part of France. Cinsaut, however, is not grown in France's famous Bordeaux, Burgundy or Loire River areas where the climate is colder and seasonal conditions more challenging. If it was, the grape probably wouldn't even ripen, and therefore it never made any sense to try. Cinsaut as a grape has evolved for Mediterranean growing conditions.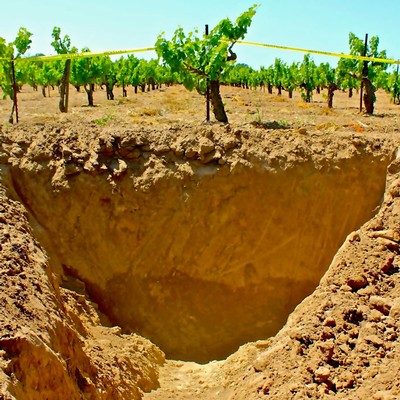 Although Zinfandel quickly became California's most widely planted wine grape by the 1880s, for almost a century no one really knew where the grape originated, since cuttings came out of East Coast nurseries that kept inadequate records of the provenance of their inventories. But it came as no surprise later, when grape scientists at U.C. Davis discovered that Zinfandel had the exact same DNA as varieties going by the name of Crljenak Kaštelanski in Croatia and Primitivo in Southern Italy – two regions enjoying a similar warm Mediterranean climate found up and down the coast of California, and epitomized by Lodi.
Hence, the reason why grapes like Zinfandel and Cinsaut have thrived in Lodi vineyards that date back as far as the region's earliest half-century of winegrowing, between the late 1880s and 1940s: Because Lodi's climate, and soils, make a perfectly natural fit for grapes of Mediterranean origin.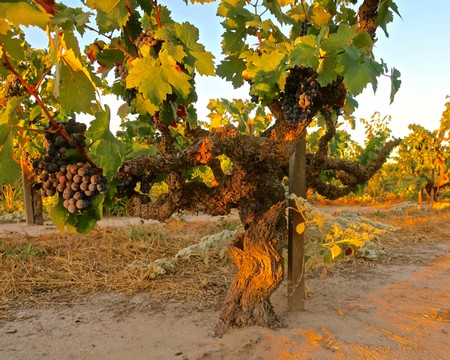 Impact of Grapes on Wines
While, generally speaking, Lodi produces a softer, more fruit-forward and fragrant style of Zinfandel – for the same reasons why Lodi Cabernet Sauvignons are softer and more fruit-focused than Cabernet Sauvignons grown in other regions – local growers and vintners have long known that there are enough differences among Lodi vineyards to produce distinct variations in resulting wines.
Zinfandel plantings on the west side of the City of Lodi, for instance, have long been known to produce wines that are very lush and round, and often with subtle earthy qualities suggesting loam, compost, or even mushroom infused broth. By way of contrast, Zinfandels grown on the east side of the City are considerably less earthy and not quite as round, and their fruit tends to be more floral and red fruit scented, with a slightly more delineated, zesty feel.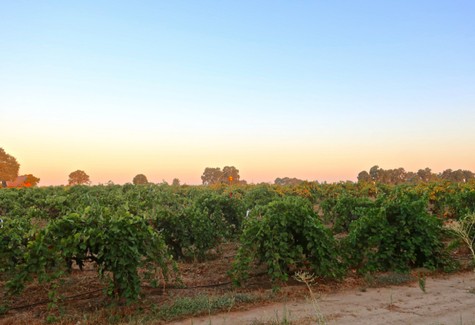 Farmers on both sides of Lodi's Mokelumne River appellation – the AVA defined by deep sandy loam found around the City of Lodi – point to subtle differences in soil types: particularly soils that tend to be slightly sandier than loamy on the east side, and loamier than sandy on the west side.
But each year around this time, when grapes are hanging from the vines nearly ready to be picked, what is even more surprising are the visible differences that you can see in the grape clusters: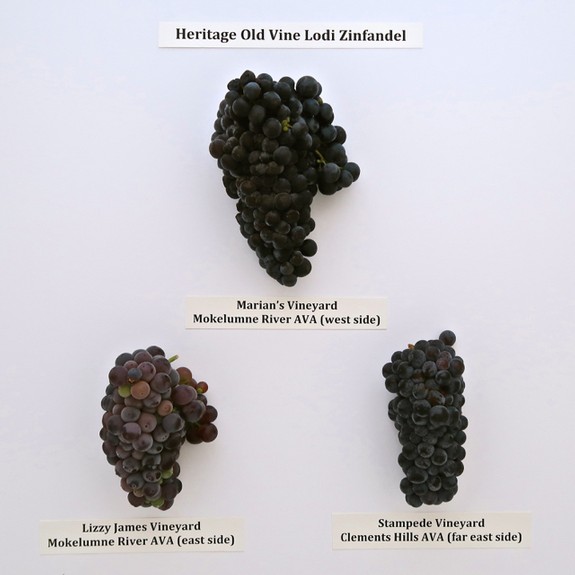 The most telling story is that the typical grape cluster from Marian's Vineyard – a classically lush and full bodied style of Zinfandel grown on Lodi's west side – is consistently weightier and larger berried than grape clusters grown in Lizzy James Vineyard and Stampede Vineyard located on Lodi's east side.
Although these are all old vine growths affected by pretty much the same Mediterranean climate and seasonal conditions each year, the differences that you see are primarily a byproduct of soil-related conditions – the sandier, thinner, less vigorous sandy loam soils of the Stampede and Lizzy James vineyards producing smaller clusters with slightly smaller berries than the slightly more vigorous sandy loam soils in Marian's Vineyards.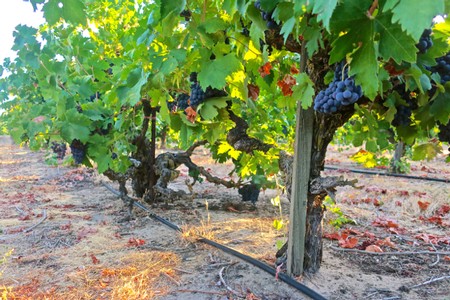 Intellectually, we always know that wines are made from grapes, but it is easier to grasp that concept when you actually examine grapes. The side-by-side comparison in the photo above vividly demonstrates how grape morphology– the size and weight of whole clusters or berries, the thickness of skins, color or ratio of skin to pulp, and so forth – have a direct impact on how wines end up smelling and tasting. The smaller berries and cluster weight of Stampede Vineyard Zinfandels – which give higher skin-to-juice-ratios leading to slightly more tannin and acidity in wines – naturally produce a leaner, zestier, more structured style of Zinfandel than the weightier, rounder, more generous clusters grown in Marian's Vineyard.
Also by comparison, a typical Lizzy James Vineyard Zinfandel is not quite as lean as a Stampede's, yet not as typically full and opulent as a Marian's. For more detailed reading of the characteristics of individual vineyard-designate Zinfandels grown in Lodi, please see our recent post, Where to find some of the heritage vineyards of Lodi.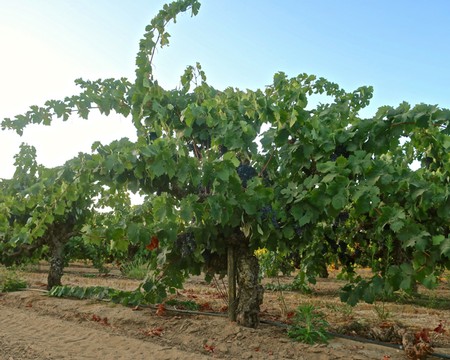 Lodi's Oldest Heritage Grapes
The fashionable term for grape growing factors over which Mother Nature, rather than farmers, have the most control is terroir – commonly defined as the "natural environment" in which grapes and resulting wines are produced, or each site's "unique environmental contexts" that give wines a "sense of place."
For wine regions with extended track records – such as Lodi, with over 100 years of winegrowing history – terroir remains as one of the biggest factors determining why certain grapes are grown, and where you find them.
Hence, a visual of 2019 vintage black skinned wine grapes that, along with Zinfandel, are found in Lodi's oldest vineyards: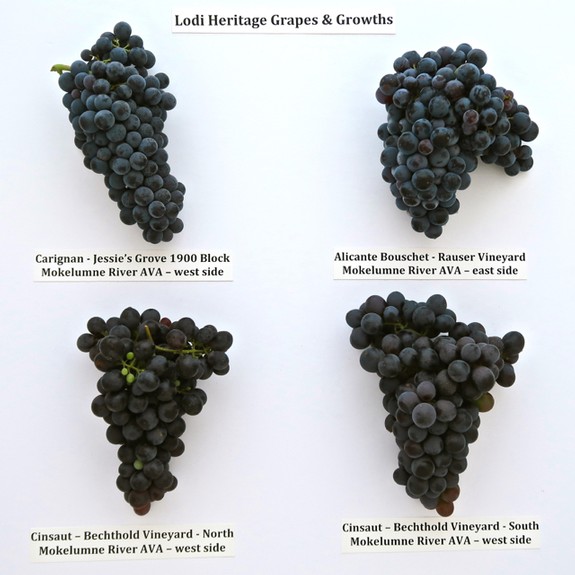 Not too long ago, in the 1960s and '70s, Carignan was actually California's most widely planted grape – grown extensively in Lodi, but found in greater quantities in even warmer parts of the Central Valley, south of Fresno. It is, in other words, a grape that absolutely thrives in warm to hot regions; having originated, after all, in the warmest wine regions of the Mediterranean (particularly Southern France, Spain and Northern Africa).
California Carignan enjoyed its peak popularity among growers and wineries in the days when blended generic wines, such as jug bottled "Burgundy," were more popular than wines carrying varietal labels such as Cabernet Sauvignon or Merlot. Although there is far less Carignan than Zinfandel grown in Lodi today, the appellation's few remaining plantings of Carignan dating as far back as 1900 are now coveted by small, specialty producers, who produce bright, red fruit scented varietal labeled reds with notably zesty acidity and moderate tannin natural to the grape.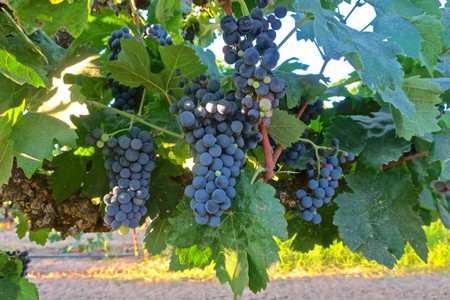 The heyday for Alicante Bouschet in California was in the 1920s, when Lodi growers were suddenly faced with a demand for black skinned grapes sturdy enough to withstand long train rides all the way to the East Coast, for the usage of thirsty home winemakers during Prohibition (1920-1933). Because there is still demand for the grape, Lodi growers continue to replant Alicante Bouschet for wineries using it primarily for blending, whereas examples of older vines remain in a few "field mix" blocks such as Rauser Vineyard (originally planted in 1909 primarily to Carignan).
The interesting part about Alicante Bouschet is that it is a teinturier – a grape with red colored pulp (the flesh of the vast majority of red wine grapes is white) – but it is the deep color and strong tannin natural to the variety's skin that has always made it desirable as a blending grape (and during Prohibition, as the ideal grape for shipping and home winemaking). The variety originated in 1866 as a crossing developed by a French botanist named Henri Bouschet, who combined Petit Bouschet (itself, a crossing of Teinturier du Cher and Aramon) and Grenache to produce a grape suitable for warm climate viticulture in Southern France, Spain and Portugal.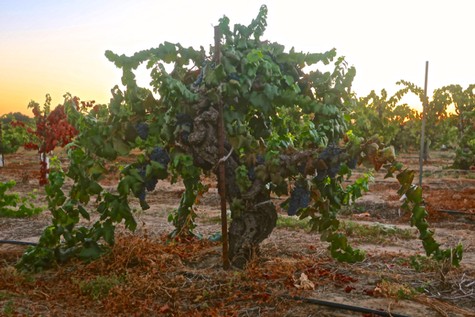 Finally, our visual demonstrates the slight difference in cluster and berry weight/size in Cinsaut grown in Bechthold Vineyard – a historic, 25-acre planting that has somehow, miraculously, survived over 100 years of near-neglect, only to emerge as one of the most sought-after vineyards by some of California's most prestigious small wineries.
One of the unique aspects of Bechthold Vineyard is that about a quarter of the vineyard at its south end is located alongside a canal, long used for furrow-irrigating vineyards on Lodi's west side. Because the Bechthold Vineyard vines closest to the canal, with easier access to water in their root zones, are slightly larger than vines further away from the canal, they yield Cinsaut clusters that are slightly larger in weight and berry size – ideal for the production of dry rosé, the classic use of the grape in Southern France.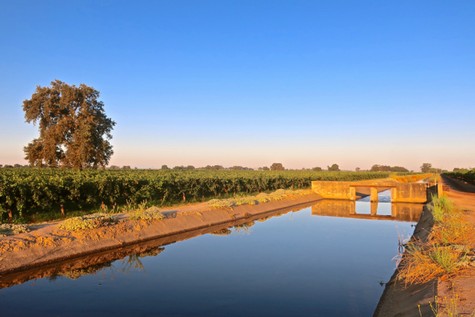 On the other hand, the well proportioned 133-year-old vines growing in the middle and north end of Bechthold Vineyard, further away from the canal, yield clusters and berry sizes just moderate enough to produce red wines of surprising complexity, despite this naturally big berried variety's inclination to produce red wines that are light, soft and simple at best. Instead, a red wine from Bechthold Vineyard can exhibit compelling spice qualities – suggesting pepper, clove, or mace – with a fruit intensity often lauded for its strawberry-rhubarb profile. It is still a red wine that comes across as light and soft, but with a character and appeal all its own.
The sheer of age of vines in vineyards like Bechthold, of course, contribute tremendously to the growth's recently rediscovered prestige. But above and beyond that, it is the combination of natural factors – particularly the selection of a grape, so long ago, that is ideally suited to the climate, soil, and sun soaked environment of the Lodi AVA – that add up to a unique, and phenomenal, terroir, more than worthy of the attention of an entire wine world.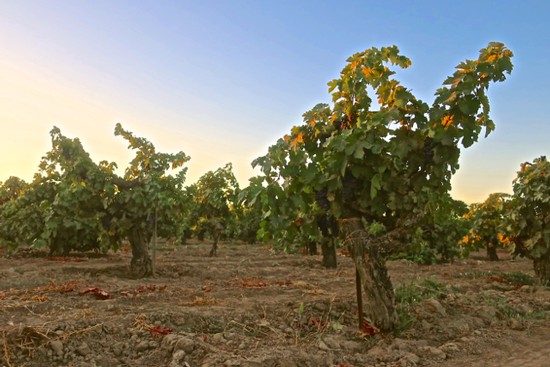 Comments