Letters from Lodi
An insightful and objective look at viticulture and winemaking from the Lodi
Appellation and the growers and vintners behind these crafts. Told from the
perspective of multi-award winning wine journalist, Randy Caparoso.

August 14, 2017 | Randy Caparoso
Oh lord, Lodi! (plus 13 wines exemplifying contemporary Lodi)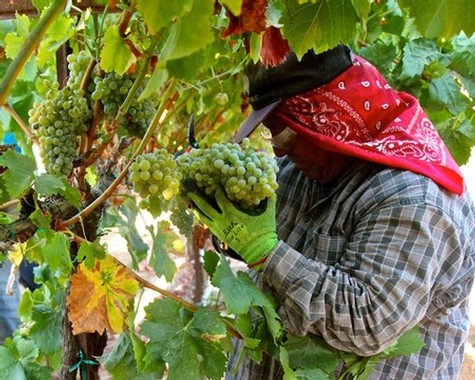 Over 650 Lodi wine blog posts ago...
In August 2010 we posted our first lodiwine.com blog – entitled, "Oh lord, a blog from the heart of Lodi wine country," which we are reproducing below to demonstrate how our focus has remained the same over the past seven years: To turn both consumers and professional wine lovers on to the fact that Lodi grows and produces wines that stack up against the best in the world – in its own fashion, of course.
At the end of this flashback we give detailed notes on 13 Lodi grown wines that didn't exist in 2010, but have since come to represent the competitive quality as well as unprecedented diversity (at least since the '60s, when the California wine industry wasn't so Chard-, Pinot- or Cabernet-centric) for which the Lodi Viticultural Area is now known.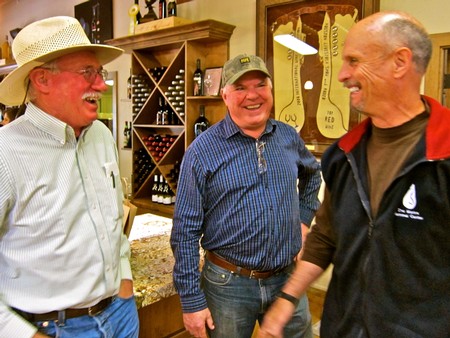 Flashback post from 2010: The Growing Groundswell
By now you've heard that Lodi is more than a song (point of fact: long after he wrote his famous Stuck in Lodi Again, CCR's John Fogerty admitted he'd never visited this historic California town, but that he simply thought it had "the coolest sounding name").
Lodi is also a thriving, varied agricultural community — focused most notably on wine grapes, almond and walnut farming, olive and cherry orchards, a long established dairy industry, as well as corn, alfalfa and other rotated crops — and wine lovers from coast to coast, and even from China to Sweden, now know Lodi as the source of wines that absolutely kick-butt, without busting the budget!
Even if they won't admit it, the hoity-toity connoisseurs — that less-than-1% of the population who consider themselves "wine professionals" (sommeliers and restaurateurs, retail specialists, and assorted journalists and bloggers) — have begun to awaken to the reality: That Lodi now produces wine every bit as good (but of course, different) as those from other valleys of the West Coast whose names begin with an N, an S or W. Sure, it was a shocker, back in 2002, when about 60 professional wine judges proudly named a rich, sleek, succulent Syrah based red their "Best of Show" award winner, out of several thousand other wines, at Jerry Mead's New World Wine Competition — and it turned out to be a Lodi grown Delicato Shiraz (no longer produced) selling for between $6 and $8 across the country!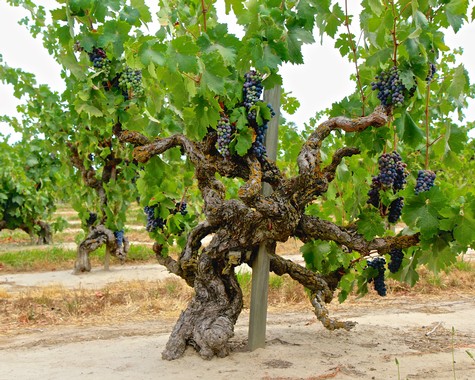 It took a little more time for Bay Area experts to fess up. But boy were they surprised, in 2006, when Michael David Winery's whoppingly rich, juicy Lodi grown Earthquake Zinfandel was named "Best Red Wine of Show" by the discriminating judges of the annual San Francisco Chronicle Wine Competition. Southern Californians came around that same year, after an Earthquake Lodi Petite Sirah took "Best High End Wine of Show" at the Orange County Fair Wine Competition.
Imagine that: "High end" Lodi wine that even professional wine lovers appreciate. Wine judgings, which are conducted "blind" (and thus without prejudice) tend to reveal the truth. But real wine drinkers — those of us who know the value of a good wine for barbecue or other foods we actually love to eat, or are too smart to pay more than $10 for a glass of wine in a restaurant (you don't have to if the restaurant is smart enough to serve wines from Lodi) — have been very much aware of what's been coming out of this wine region, a scant 90 minute drive from San Francisco, and just 30 miles south of Sacramento.
Consumers know what's what — quite often, years before the "experts."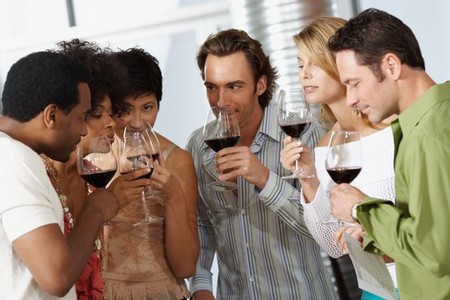 How Lodi's growers turned water into wine
High quality wine is not conjured up out of nothing. It comes directly from high quality growing conditions – favorable climates, suitable soils, ideal topographies, or terroirs, as the wine geeks describe wine-related ecological systems. For grapes like Zinfandel and Petite Sirah, terroir doesn't get much better than in Lodi's oldest vineyards, adjoining the winding Mokelumne River. But make no mistake, what also distinguishes Lodi is the fact that as a wine region, its history has always been driven by its smart, grounded growers, many of whom who have been farming in the region since the Lodi's first schoolhouse went up in 1859.
Lodi has always grown a good chunk of the California wine grape crop (today, about 20%); and not to be deterred, even during Prohibition (1920 to 1933) Lodi's growers packed most of the country's grapes that were shipped to thirsty home winemakers as far flung as Chicago, New York and Montreal (usually with specific instructions on "how not to have the grapes turn into wine").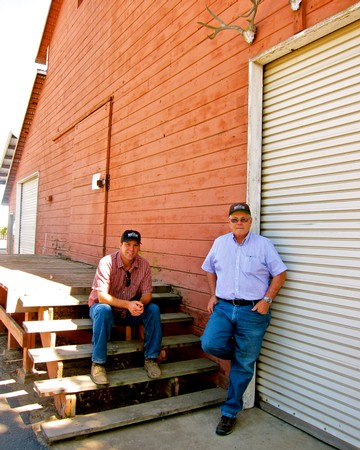 In the late 1980s, Lodi's fourth and fifth generation farming families — by then, numbering over 400 independent growers — began to get together and talk about the fact, according Mark Chandler (former Executive Director of the Lodi Winegrape Commission) that "the trade and consumers still viewed Lodi as a jug wine region, even though we were the largest producer of premium quality wine grapes in the state, which we still are."
So in 1991 the growers voted to pool a quarter-million dollars to form the Lodi-Woodbridge Winegrape Commission (later changed to Lodi Winegrape Commission) in order to aggressively attack the issue of remaking Lodi's image as a wine region. Says Chandler, "Our first goal was to launch marketing and PR awareness campaigns to generate a more accurate view of Lodi as a producer of premium quality grapes and wine. Most of our grapes may have been going into jug wines, but the growers were aware that they could do much more than that.
"Our second objective was to help wineries understand how Lodi grapes work in their program. Especially wineries located outside of Lodi (prime examples: Cosentino and Turley Wine Cellars in Napa Valley, Laurel Glen and Ravenswood in Sonoma), who place a premium on Lodi's historic, old-vine grapes and proudly sell them that way.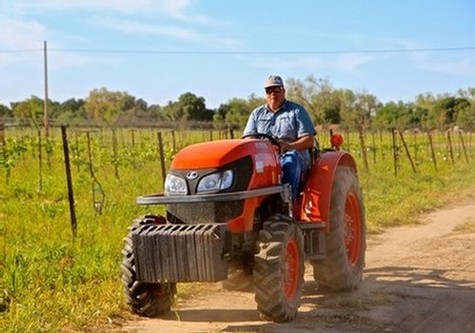 "Third, we sought to convince wineries, located both in and out of Lodi, to begin showing the Lodi appellation on their labels, thereby adding more value to the name of Lodi. In this third step we've been extremely successful; and as much as anything, this the reason why Lodi is now identified as a premium quality wine region."
In other words: To even begin appreciating a wine from Lodi, you have to know it's from Lodi. It takes more than recognition, of course, to impress skeptical consumers, feisty critics, and finicky restaurant and retail wine buyers. Great wines only come from great grapes, which come from great growing conditions. In respect to the latter, Lodi has always been blessed with two basic, necessary components:
• The classically well drained soils that wine grapes love; including gravelly clay slopes along the appellation's east side, and closer to the City of Lodi, sandy loam soils so deep and rich that vines as old as 100 years have always thrived, even on their own natural (i.e. ungrafted) rootstocks (Lodi cultivates thousands of productive, phylloxera-resistant old vines, planted before or just after the turn of the twentieth century)
• An ideal, Vitis vinifera-friendly Mediterranean climate (comparable, for example, to the center of Napa Valley or the north-east side of Sonoma County), moderated by cool air from the San Francisco Bay flowing through the adjacent Sacramento-San Joaquin River Delta.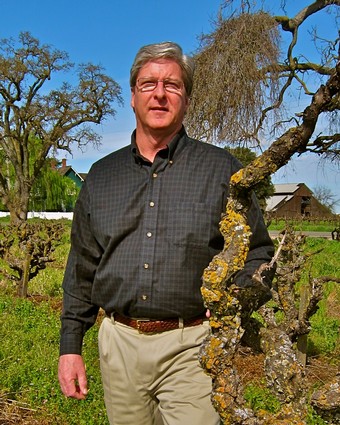 Lodi Winegrape Commission's first Executive Director (1991-2001): Mark Chandler
"We are on the cusp of great things," says Chandler. "We have grown from eight (in 1991) to eighty wineries; a good number of them owned by Lodi's oldest farming families. The number of wineries with national distribution producing Lodi label wines has reached a critical mass, and so we are now focusing more of our effort on increasing consumer awareness of Lodi wine."
Hence this blog, which will continue to share the faces and places, and the things that are happening, in this unique and productive place called Lodi. "The quality of Lodi wines speaks for itself," says Chandler, "and so now, it's just a matter of expanding on that message."
Hope you enjoy the ride along with us!
Back to the Future (2017): A Baker's Dozen Contemporary Style Lodi Wines
Here are a dozen Lodi grown wines that have emerged only within the past six, seven years; now representing Lodi's unique diversity and world class quality level:
2015 Bokisch Vineyards, Clay Station Borden Ranch-Lodi Verdejo ($18) – Since the early 2000s Bokisch has led the industry as California's most prodigious Spanish grape specialist; planting cultivars sourced directly from Spain in multiple Lodi sub-appellations. Verdejo – the white wine grape of Spain's Rueda region – is Bokisch's most recent addition to the portfolio: as crisp, pert and refreshing as a honeybell orange (more commonly known as tangelo); bone dry, light and nimble on the palate – the epitome of contemporary style white wine!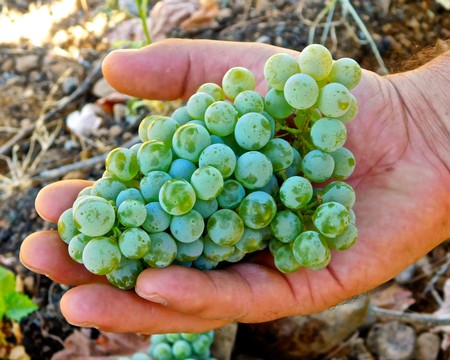 2016 Acquiesce, Lodi Grenache Blanc ($25) – The significance of Acquiesce is threefold: 1) They've been leading the push towards the idea that Lodi's Mediterranean climate and sandy loam soils are more ideal for white wines than for reds; 2) they've proving the consumer preference for lighter, crisper, purer (i.e. zero oak influenced) styles of dry whites; and 3) they have been championing Southern French white wine grapes like Grenache Blanc, for all its purity of floral, violet-like, pear-like qualities – an almost Zen-like sense of being just what it is, a wine that speaks to the tastes of practically every wine lover (newbies, fashionistas and jaded connoisseurs alike).
2016 Sidebar (by David Ramey Wine Cellars), Mokelumne River-Lodi Kerner ($25) – Whether or not this vaunted Sonoma based winery will admit it (they do not actually put "Lodi" on the front label, just "Mokelumne River"), this magically light and lithe dry varietal white is as much a product of its origin (that is, Lodi's moderate Mediterranean clmate and sandy riverside soils) as the grape itself (Kerner – which produces largely nondiscript white wines in Germany, where it originated as a cross). Otherwise, how can Kerner be so much more interesting in California than it is in the Old Country? The Sidebar – grown by Lodi's Mokelumne Glen Vineyards – floats cloud-like across the palate, tingling the tongue with wispy notes of citrus skin and minerals. Only in Lodi.
2015 Uncharted (by Holman Cellars), Mokelumne Glen Vineyard Lodi Bacchus ($25) – Mokelumne Glen now cultivates 50 (!) different grapes of German and Austrian origin. When you do something lke that, you're bound to hit paydirt – this Bacchus, another German white wine crossing, coming almost out of the blue sky with its haunting perfumes and sensuously long, light, fluid and densely textured flavors suggesting the pungent oils of sweet thyme and lavender rubbed between the fingers, with tugging sensations of stringy pulp from an apricot pit. What can we say? More Lodi magic.
2016 Peltier Winery, Lodi Sauvignon Blanc ($18) – This sleek, razor-sharp and multifaceted dry white defies Lodi's unfounded reputation for mushy, tutti-fruity wines. A lot of that rap comes from the fact that Lodi supplies grapes for much of the industry's mass-production, $4-$10 wines, which are made to be easy drinking. A lot of it is because of sheer prejudice – the badly misinformed or outdated impression that Lodi's warm Mediterranean climate is desert-like. Would you describe Napa Valley's St. Helena or Sonoma's Healdsburg areas – which average about the same growing season temperatures as Lodi's – as desert-like? Of course not. In the hands of crafty winemakers like Peltier's Susy Vasquez, estate grown Sauvignon Blanc is picked early enough to be partially skin-contact fermented to achieve a crisp balance amplified by zingy natural acidity; yet remains fine as silk and dry as cold steel, despite an airy plethora of tropical flower and lemon skin sensations. Take that, Lodi naysayers.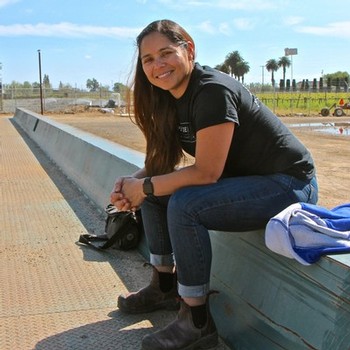 2016 McCay Cellars, Lodi Rosé ($18) – Over the past four, five years Lodi has become a go-to region for the new, dry style rosés consumers are going bonkers for. That is, pink wines that veer away from a sweet, ripe, plodding fruitiness towards the opposite direction – subtle suggestions of fresh fruit qualities tinged with notes of dried kitchen herbs or minerals, packaged in light, tart-edgy palate-feels. We could recommend a dozen contemporary style Lodi rosés, but McCay Cellars deserves to be singled out because, well, no one works harder to craft ulta-premium dry rosé than owner/winemaker Mike McCay; who takes meticulously cultivated Abba Vineyard Grenache and ridiculously old vine Carignan (from the Rauser Vineyard, planted in 1906); presses out the juice, transfers them into small stainless steel "barrels" (no contact with wood for this baby), and squirrels them away an ice-cold room (vestiges of an old Lodi fruit packing shed) for over 30 days. After steeping, the dormant musts are taken out and allowed to ferment – slowly, surely, patiently – 100% on their own native yeasts (i.e. flora found naturally on the original grape skins). The result is a pristinely fresh, bone dry, transparently pink wine bursting with Bing cherry, strawberry and rose petal nuanced fruit, minglng with sensations of minerals and dried herbs – sharp yet fine, fluid and pliant on the palate. Yet as fastidious as the winemaking may be, it's the natural qualities of McCay's fruit sources that penetrate and enthrall the senses. McCay is merely the conductor. And this is what contemporary Lodi winemaking is all about.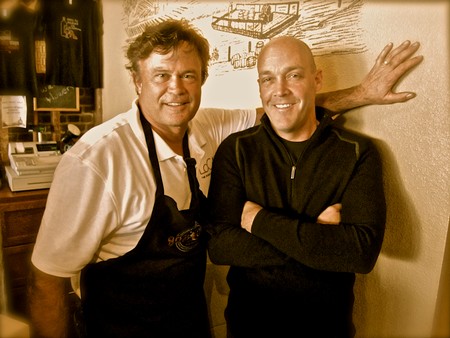 2015 Michael David, Lodi Ancient Vine Cinsault ($25) – When the late Al Bechthold could no longer ride his tractor, he and his wife (Wanda Woock Bechthold) turned over the farming of their venerated, 25-acre Bechthold Vineyard Cinsaut – planted in 1886, making it Lodi's oldest own-rooted vines – to the Phillips family of Michael David Winery. Under the personal stewardership of Michael David's Director of Operations Kevin Phillips, this phenomenal planting has thrived; producing luscious, world class reds and amazing rosés for prestige wineries like Turley, the scholium project, Onesta, and Lodi's own McCay, Fields Family and Estate Crush wineries. Michael David, of course, has begun producing its own Bechthold Vineyard Cinsault, which is a model of restraint and purity – round, svelte, compellingly aromatic red fruit qualities suggesting baking strawberry-rhubarb pie. A humbling red wine; as much for its heroic past as its vivid, sensory rendering of this long overlooked appellation.
2015 Oak Farm, Lodi Grenache ($27) – Grenache, it's been said, may by "Lodi's Pinot Noir" by dint of the soft, velvety qualities and pungently spiced perfume (more strongly of black pepper and clove than any other California grown Grenache) that it seems to attain in the Lodi AVA. Oak Farm began to bottle varietal Grenache by serendipity: at first, looking for fruit to produce a red wine blend, and then ending up being seduced by the pure quality of Grenache coming from Silvaspoons Vineyards in Lodi's Alta Mesa AVA; like going to your girlfriend's home to meet the family, only to fall in love with her older sister. One swirl of the 2015 tells you how that happened: pristinely pretty strawberry-towards-cherry fragrances tickling the nostrils like a feather, and a lush, soft, fleshy yet zippy, pinpoint flavors.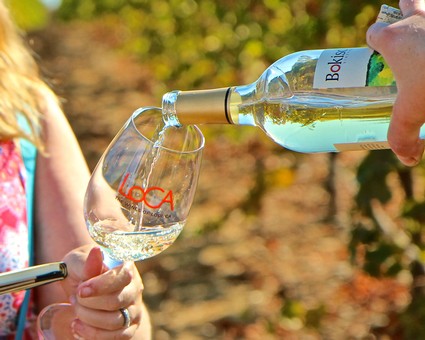 2014 Klinker Brick, Lodi Carignane ($25) – 50 years ago Carignan was the most widely planted wine grape in all of California. Varieties like Cabernet Sauvignon, Merlot, Chardonnay and Pinot Noir have long since surpassed this classic black skinned Mediterranean grape in importance, but there's a reason why it used to be so strongly favored: The vine grows easily as an untrellised, head trained, bush-like plant, and the grape produces a beautifully scented reds with ample natural acidity. In a region like Lodi – known for old to ancient vines – there are a number of pre-'70s blocks, dating as far back as the early 1890s. They have survived for good reason, even if underappreciated by vintners and consumers – up until recently. If not for the current vogue for authentic, old vine reds, Klinker Brick would never have bottled their Carignan, which comes from Jean Rauser's 1906 planting; thriving in the loamy riverside sands of Lodi's east side. The 2014's dark red color is like a royal plumage, and its lavish nose suggests just-baked cherry pie; fleshy, round, seamless yet toothsome on the palate – a vinous equivalent to layered velvet cake. Like we said, there are reasons.
2014 Fields Family, Lot 13 Vineyard Mokelumne River-Lodi Tempranillo ($28) – Two things going on in this wine: First, the winery's evolution (during the past seven years) from typical California winemakers shooting for big, intense, richly oaked wines to winemakers exerting deft, restrained touches to express as much (or rather, more) of their vineyard sources than simplistic varietal character that can come from anywhere. Second, the unique qualities of the Lot 13 Vineyard – a dusty rose petal earthiness laced with Spanish leather forming a smooth backdrop behind a bright Santa Rosa plummy/blackcurrant varietal profile, with smidgens of black olive and anise – originally planted by the late Alan Kirschenmann in 1989 for Mitch Cosentino, and now owned and farmed by Mike McCay. Further proof of Lodi's indubitable suitability to classic Spanish varieties, and the maturation of the region's artisanal producers.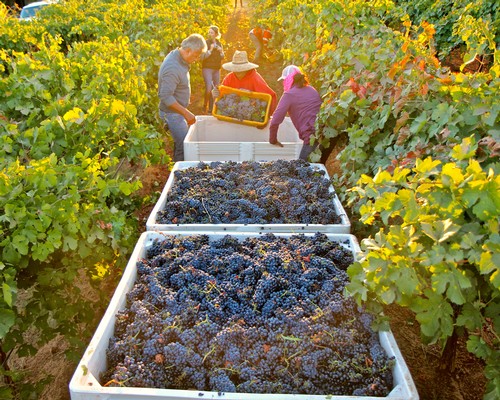 2014 Turley Wine Cellars, Kirschenmann Vineyard Lodi Zinfandel ($45-$65) – Despite the degree of difficulty obtaining this wine (Turley Zinfandels are sold primarily to mailing list customers, although limited quantities are available at their Paso Robles and Amador County tasting rooms), this particular bottling – from a 19-acre stand of own-rooted vines on Lodi's east side, originally planted in 1915 – has come to epitomize the modern day image of Lodi Zinfandel as a more gentle, feminine (if you will), subtly perfumed red wine, as opposed to big, blustery, raisiny monsters; largely thanks to the vineyard's current custodian, Turley winemaker Tegan Passalacqua, who purchased the vineyard (formerly called Baumbach) from the Kirschenmann family in early 2012. Despite their gentle nature, Turley's Kirschenmanns come across as "complete" wines – more like silken French red Burgundy than typical California Zinfandel – with beguiling beginnings, lively middles and lingering finishes, replete with lacy red berry/cherry fruit tinged with nuances of licorice and peppery spice.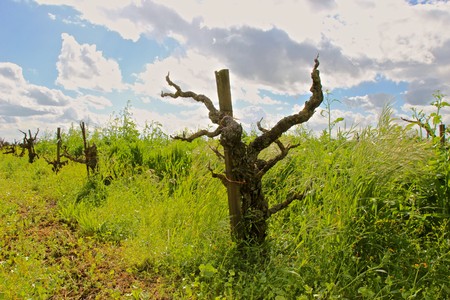 2014 Mettler Family Vineyards, Lodi Aglianico ($40) – Since Lodi's climate is squarely Mediterranean, it only makes sense that the region should become known for Mediterranean grapes such as Aglianico – an ancient Italian variety that has endured since the days of the Roman Empire (reputedly going into Falernian wines, described as Rome's finest by several poets and historians of the time). Mettler Family's Aglianico is so sumptuous, lively and impeccably balanced – vivid purple cast and cherry/plum pie-like aromas, woven into black licorice and polished vanillin oak threads – that you wonder why the grape is not more widely planted in California. No matter, it's here in Lodi.
2014 Borra Vineyards, Lodi 47.5° Lodi Red Wine ($35) – As far as many of today's consumers are concerned, blended red wines (as opposed to single varietals) are where it's at. This significant market trend falls right into the comfort zone of Borra's Swiss-born winemaker Markus Niggli, who has a penchant for native yeast fermentation and instinct to think of quality in terms of vineyards or regions rather than varietal character of individual grapes. The trend also falls into Lodi's wheelhouse – what better region to meet consumer demand for blended reds than one where well over 100 different wine grapes are grown (re our previous post, The 100-plus grapes of Lodi)? Crafted from Borra's best barrels of Petite Sirah (80%), Syrah (10%) and Mourvèdre (10%), this wine soars to heights most single varietal reds cannot reach: intense, gushy raspberry/cherry liqueur-like aromas, and round, fleshy, velvety, sensations, restrained in both weight (14.4% alcohol) and oak (subtle vanillin flourishes). Tasting like... Lodi!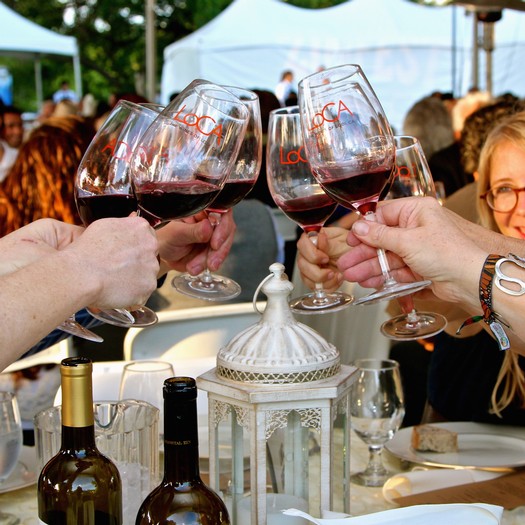 Comments