Letters from Lodi
An insightful and objective look at viticulture and winemaking from the Lodi
Appellation and the growers and vintners behind these crafts. Told from the
perspective of multi-award winning wine journalist, Randy Caparoso.

August 1, 2017 | Randy Caparoso
Influential wine writers recall their first "ah-ha" Lodi moments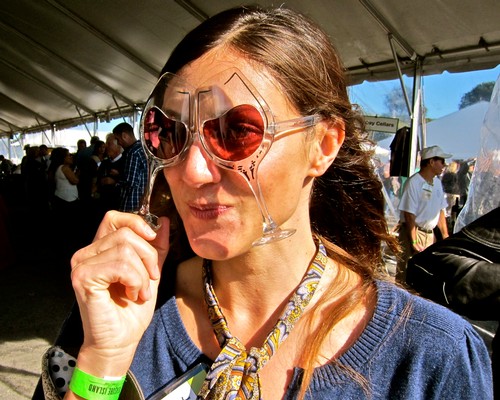 The first time is always the sweetest! Or so it's said.
Of course, we're talking about the first time certain influential wine professionals and journalists tasted a Lodi grown wine (or several wines) and thought, "Lodi is for real!"
For most of them, it seems, that realization has been fairly recent – only within the past five, six or seven years. Wine grape growing has been going on in the Lodi Viticultural Area since the 1860s; but more serious, handcrafted wines... well, those have been around only within the past 15 to 25 years.
The work of Lodi's pioneering boutique wineries – such as Borra Vineyards, The Lucas Winery and St. Amant Winery – may have started in the 1970s, '80s and '90s, but it's taken a while for the rest of the world to catch on to what's happening here in the Delta.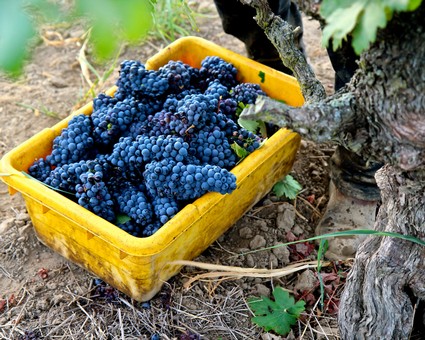 Speaking of which, look at the gradual evolution of Napa Valley or Sonoma County as wine regions. Many say it wasn't until the "Judgement of Paris" in 1976 – when, in a blind tasting, French judges rated California Cabernet Sauvignons and Chardonnays higher than some of France's finest from Bordeaux and Burgundy – that any California wine was taken seriously. Up until then, the idea that California might produce anything of "world class" quality was considered either delusional or laughable. Who's laughing now?
Yet, talk to any old-timer from Napa or Sonoma about winegrowing in the 1950s and '60s, and they'll tell you that well over half of the grapes from those coastal regions went to E. & J. Gallo. That's right – up until the 1970s Napa Valley and Sonoma County served primarily to supply giant jug wine producers.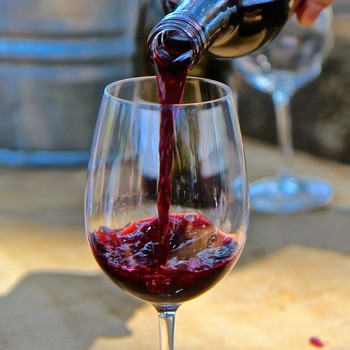 But today, would anyone describe Napa or Sonoma as good only for jug wine? There is a reason, in fact, why Ernest and Julio Gallo sourced grapes from the North Coast: because those were darned good grapes.
Just like there's a reason why the big producers now source grapes from Lodi: because Lodi grows darned good grapes. Good enough, in fact, to induce many a "ah-ha!" moment for an increasing number of knowledgeable wine professionals just beginning to discover Lodi, the same way hoity-toities "discovered" Napa and Sonoma 40 or 50 years ago.
We've asked some of the better known ones to share those moments with us. Their individual stories: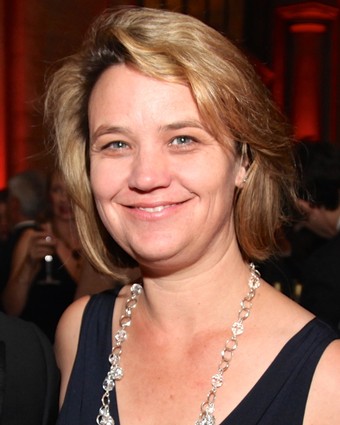 Virginie Boone
Virginie Boone is Contributing Editor of Wine Enthusiast, a magazine distributed and read in every nook and cranny of the U.S. Among mainstream print journalists, Boone deserves credit for being one the first to recognize the originality and consistent "mind blowing" qualities of Lodi wines; telling us...
It was a 2008 Bokisch Las Cerezas Vineyard Graciano from the Mokelumne River that first blew my mind about Lodi. Only 60 cases made, $21 a bottle, which I didn't know when I tasted it but put an exclamation point on the whole experience. The wine's fruit was dusty and soft, and the bottle offered great depth, balance and earthiness. It really showed the range of style and substance that is inherent to Lodi, which I hadn't necessarily expected. Now I know better.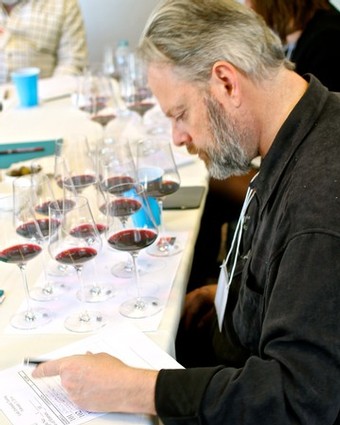 Fred Swan DWSET, CSW
As Educator at San Francisco Wine School and author of the widely read NorCal Wine at fredswan.wine, Fred Swan talks about his shock the first time he realized that Lodi really grows the most "complete" Zinfandels in California:
I can think of two "ah-ha" moments, both involving memorable Lodi Zinfandels. One was in 2014, when I tasted through the six wines from the Lodi Native project's first vintage (2012). I was impressed by the quality, surprised by the delicacy of some, and thought the portrayal of true vineyard characteristics was impressive and important.
But the one most magical experience for me with Lodi Zinfandel was tasting McCay Cellars' 2010 Contention Zinfandel straight from the tank, seconds before it was bottled. Michael McCay had bled a bit of the wine from the blending tank into a small plastic pitcher then poured some into my wine glass. The color was vivid purple. The nose and palate were very complex for Zinfandel. The core was vibrant fruit, a mix of cherries and berries (black, blue and red).
But there were also a lot of more savory aspects: earth, exotic spice, smoke, dry herb, flowers and leather. The wine was also supremely balanced in the mouth. Fruit viscosity, rich tannins and refreshing acidity were in harmony and the finish was very long. It was the most complete Zinfandel I'd ever tasted; complete in the way a fine Bordeaux can be.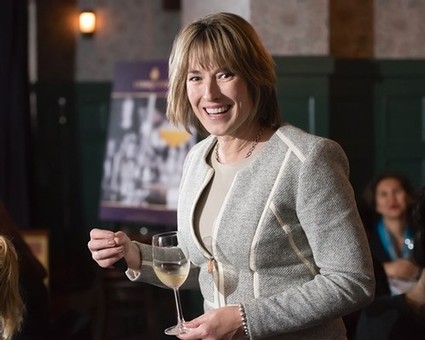 Deborah Parker Wong DWSET
Like Mr. Swan, the author of the Deborah Parker Wong ("global wine culture and then some") blog teaches Bay Area Master of Wine candidates, while working as Global Wine Editor of The Tasting Panel/The SOMM Journal, Director of Education of Wine & Spirit Education Trust, and Adjunct Professor at Santa Rosa Junior College. Also like Swan, Wong recalls not one but two significant "Lodi moments":
In July 2010, I was sent to Lodi for the first time on an assignment for The Tasting Panel. Over the course of two days, I interviewed and photographed the vintners and winemakers at LangeTwins Family, Jessie's Grove, Harney Lane, Michael David, Klinker Brick, Ripken, Abundance and Van Ruiten Family. It was during that 48-hour stretch immersed in the history and the warm company of the Lodi winemaking community that I learned to love Zinfandel. While I've had the pleasure of visiting and tasting in Lodi many times since then, it was during that last interview sitting across the table from (Harney Lane's) Kyle and Jorja Lerner, and Jorja's parents George and Kathy Mettler, when Lodi Zinfandel suddenly came in to focus.
My ah-ha moment #2 involves Lodi's rich history. After researching the early years of winegrowing in California, I enjoyed meeting Lodi's Wanda Woock Bechthold, author of Jessie's Grove: One Hundred Years in the San Joaquin Valley, published in 2004. I was eager to get back to Lodi in July of 2012 for a visit that included a tasting of ancient vine Cinsauts produced from the Bechthold Vineyard, owned and farmed by Wanda's family since 1886. Having traveled in the south of France and tasted old-vine Cinsaut at its point of origin, I had some idea what was possible; but nothing prepared me for the absolutely delicious wines that I tasted that day. From that moment forward, I have written, spoken and rhapsodized about the wines made from Bechthold Cinsaut, the unique confluence of terroir factors where it grows, Wanda's conviction and (Phillips Farms') Kevin Phillips' vineyard savvy – all coming together to preserve this national treasure.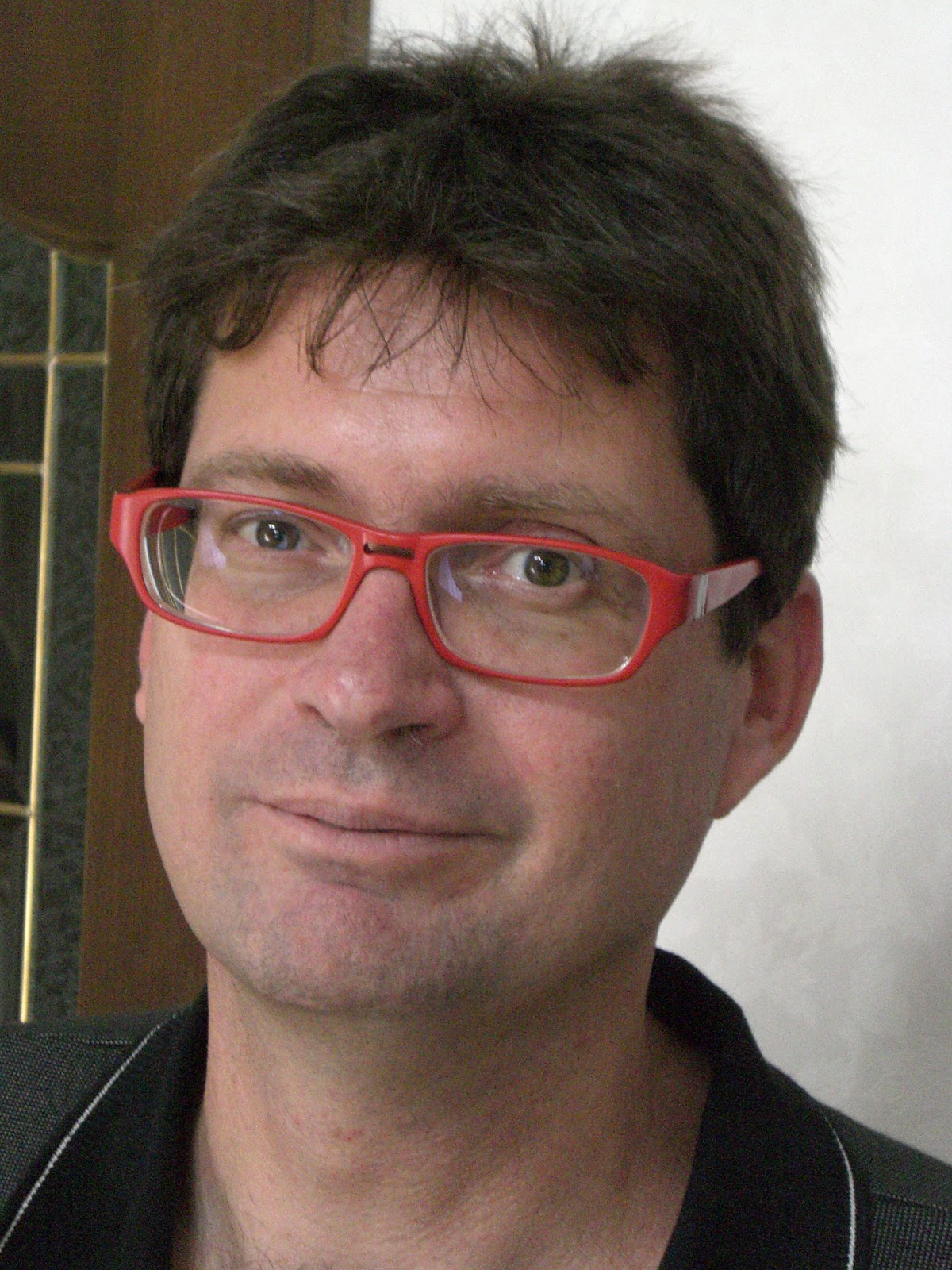 W. Blake Gray
Mr. Gray writes the prestigious Louis Roederer Award winning (for "Best Blogger") The Gray Report; forging a fearsome reputation for wielding one of the sharpest pens when it comes to commentary and, yes, blunt criticism of what goes on in the wine industry. Yet he writes:
I spent a decade drinking wine before writing about it. My first experiences with Lodi wine were with affordable Zinfandels. I don't remember a time when Lodi wine wasn't an option for me. Then I wrote a bargain wine column for a newspaper for a few years, and Lodi wines always figured prominently in that.
Yet for all that familiarity, I still had room for an epiphany. If there is a weakness in Lodi wines, I always believed, it was at the ceiling. I've had many very good wines from Lodi; too many to recount. But I wondered if true greatness was achievable. Then in 2012, I attended a horizontal tasting of Cinsauts from the Bechthold Vineyard and was blown away by the quality of the wines, the deliciousness, the depth and balance and grace.
A few years later I was a speaker at a wine bloggers' conference (not the one in Lodi) and I found myself dining at a table with some Lodi skeptics. "You have to try Cinsaut from the Bechthold Vineyard." I told as much of the story of the 132-year-old vines as I remembered. As luck would have it, Lodi was one of the sponsors of the conference and we were able to scrounge up a bottle. The wine was as delicious as expected, and thus this was an epiphany I could share.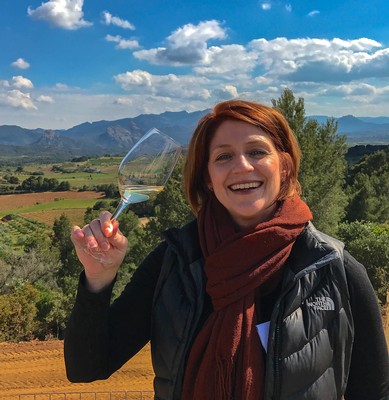 Michelle Williams
The author of Rockin Red Blog ("A Song In Every Glass") is one of the most popular on the net. She is currently listed among the official Top 100 Most Influential Wine Bloggers, and is also a regular contributor to the highly influential Snooth. Her Lodi story:
My Lodi wine "ah-ha" moment was twelve months in the making. It began with a Lodi Native tasting – six wine makers joining in a collaborative effort to highlight the variety of terroir in Lodi by producing Zinfandel in the same manner from six different vineyards. My introduction to this project peaked my Lodi curiosity. A few months later I was introduced to Sue Tipton's 2014 Acquiesce Viognier – okay, Lodi you have my full attention! How could such a well-crafted white wine come from a hot region known for its bold reds? I soon found out that was just the tip of the iceberg. An introduction to the Mokelumne Glen Vineyards, with its 48 German and Austrian varieties (now up to 50!), completed my Lodi "ah-ha." Today I know Lodi as a wine region that produces a wide variety of high quality white and red wines by honest, hard working people with a communal spirit at reasonable prices.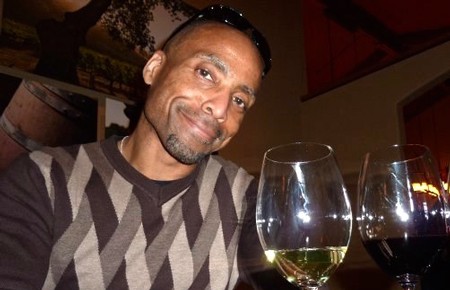 Martin Redmond
Mr. Redmond writes about wines from all over the world in his widely followed ENOFYLZ Wine Blog ("Living La Vida Vino!); but recently, he has become even more familiar to Lodi wine lovers through his regular contributions to the Visit Lodi! blog. From his global perspective, he tells us:
In early 2014 I received a "cold" email from Ryan Sherman, the winemaker/co-owner of Fields Family Wines, offering samples of their work. He sent four wines. I thought all the wines were outstanding, but the most memorable (and totally surprising) was the 2011 Fields Family Wines estate Syrah from the Mokelumne River AVA It had an elegant, fresh, black fruit, high-toned berry, olive, white pepper, floral, smoked meat and subtly savory character that kindled memories of the delectable cool climate Syrah I adore from the Sonoma Coast or Mendocino, while simultaneously offering ample, ripe fruit flavors. It's the Lodi wine that opened my mind and palate to the diversity of terroir and styles of winemaking that Lodi offers.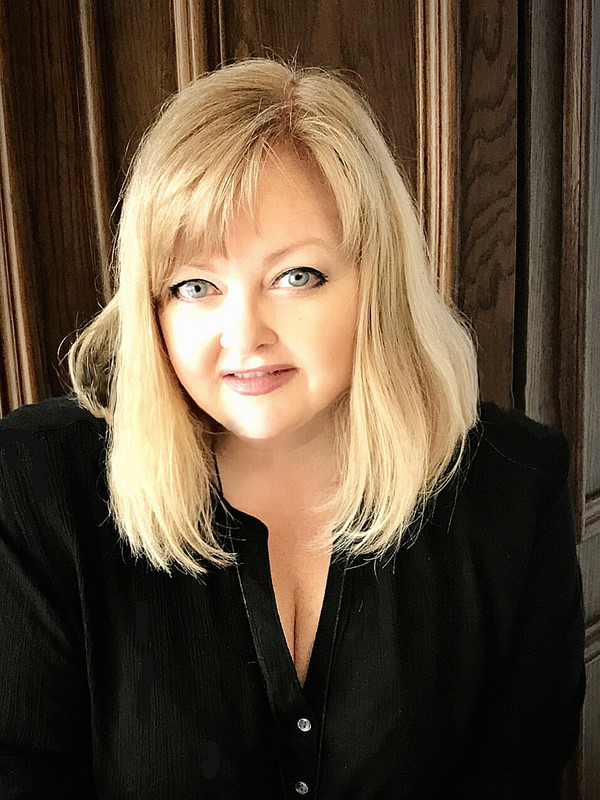 Robin Black
Ms. Black, who pens wine-stained lens ("I shoot. I write, I drink wine."), is one of the blogosphere's brightest, most enthusiastic new voices; particularly because she brings her talent as a professional landscape photographer to the trade. Her tale about literally "laughing," in the middle of a Lodi vineyard on a 100-degree day, when stumbling upon her Lodi love:
As a newly minted wine blogger last summer, I was really looking forward to attending my first wine blogger conference—which happened to be in Lodi. While I'm pretty familiar with the California wine scene from Santa Barbara to Mendocino, I knew very little about Lodi aside from its market position as the biggest winegrape producing region in the country. The days there ended up being a serious education for me (and my palate), as evidenced by the winemakers I've showcased on my blog over the past year (with more to come).
I was already impressed with the quality of what I was tasting when I stepped off the LoCA shuttle into the Abba vineyard, where winemaker Mike McCay of McCay Cellars sources some of his grapes. That vineyard is perhaps the most aesthetically beautiful vineyard I've ever walked, and we were walking that beauty in 100-degree heat. Coming at the end of two days of vineyard tours in that intense heat, and after tasting a lot of wine (a LOT OF WINE) already that day, tasting more wine was beginning to sound less exciting than it otherwise would have.
After a quick sample of McCay's outstanding rosé – which was a welcome treat in that heat –I found myself looking at a healthy pour of his 2013 Grenache while standing in the very vineyard it came from. Honestly, the last thing I wanted at that point was another red wine in that crazy, unrelenting heat. These are dismal conditions to properly taste a red wine, I thought wearily to myself. Then I lifted the glass to my nose, breathed deeply and started to laugh. Laughed with delight, laughed at my own silly assumptions, laughed because I was just straight-up knocked out by what was on the bouquet of that wine. It took a good minute for me to finally pull my nose out of that glass of wine, which had this incredible, friendly, perfect bouquet of cherry Coke, along with something darker and mysterious. Then I tasted it. That cherry Coke was still present, but working alongside some red fruit and serious spice - and perfect balance.
That's what really got my attention. A well-made Grenache plays to my biases anyway, but finding a well-made Grenache is something of a challenge. This one didn't overpower, even in that heat – good acidity, restrained alcohol, perfect dryness and a lingering finish of something dark and wild and brambly, showing off the best characteristics of its Rhȏne pedigree. That wine got my attention, as did McCay's near-fanatical commitment to making great wines with minimal intervention (little to no oak, native yeast). This wine is a wonderful representation of Lodi and what its artisan winemakers are capable of producing from local grapes – and I was hooked. I've been back three times since then, and have more trips planned!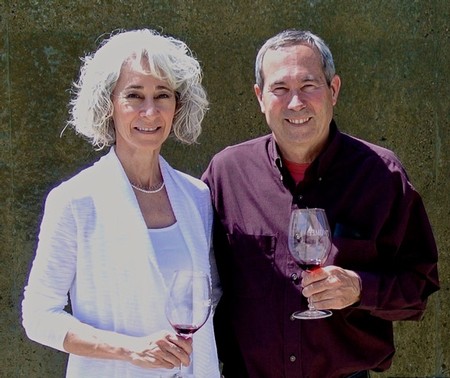 Nancy Brazil and Peter Bourget
Finally, we quote the authors behind the Pull That Cork ("Wine Makes Our Life More Fun") wine blog, Nancy Brazil and Peter Bourget. This Stockton based, married couple has traveled around the world – and not just for wine! – and thus bring a worldly, sophisticated outlook to their online posts. Still, like many discriminating wine lovers who live close to Lodi, it took them more than a few years to "come around" to Lodi. As they explain,
Peter Bourget: My "moment" was really over a long stretch of time as I have seen Lodi wines evolve from the big oaky fruit bombs to the subtle and elegant style many have achieved today. I think it was when I started seeing more varietals other than Zinfandel – such as Cinsaut, Monastrell and Tempranillo. I have been particularly impressed by the white wines Lodi is producing; especially Piquepoul, Grenache Blanc and Vermentino. The German and Austrian varietals are also very good, especially Kerner. These are hidden gems that don't get the recognition they should.
Nancy Brazil: The Lodi Native Zinfandels are the wines that changed my mind about Lodi wines in general and Zinfandel in particular. My "ah-ha" Lodi wine moment came in 2014 when I tasted the 2012 Lodi Natives. Prior to tasting these wines featuring heritage Lodi Zinfandel vineyards and minimal-intervention winemaking, I largely dismissed Lodi Zinfandel as too ripe and over-oaked. That first vintage presented me with six elegant and distinctive Zinfandels. Those wines opened my eyes to how good Lodi Zinfandel could be. I have since gone on to discover many more delicious Lodi wines!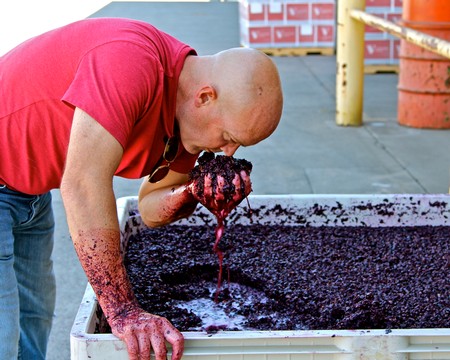 Comments