Letters from Lodi
An insightful and objective look at viticulture and winemaking from the Lodi
Appellation and the growers and vintners behind these crafts. Told from the
perspective of multi-award winning wine journalist, Randy Caparoso.

May 31, 2022 | Randy Caparoso
What the nation's sommeliers are saying about Lodi in 2022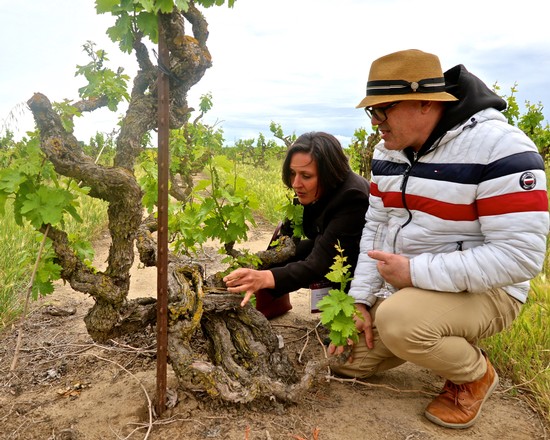 What do seasoned restaurant wine professionals think about Lodi?
This past April 18-21, 2022, the Lodi Winegrape Commission hosted 10 sommeliers from across the country on a "Lodi Appellation Immersion" visit. The sommeliers were selected from among applications submitted to SommFoundation, a nonprofit organization committed to enriching the education of wine professionals (particularly in the restaurant and hotel industries) through scholarships and educational trips.
As we have remarked in a previous post on How Lodi wines compare to classic wines of the world, these visiting sommeliers were no spring chickens. Preferences during the selection process were given to applicants who had achieved the CMS Certified Level (administered by the Court of Master Sommeliers), WSET Level 2 in Wines (Wine & Spirit Education Trust), and SWE-CSW (Society of Wine Educators, Certified Specialist of Wine) levels or equivalents.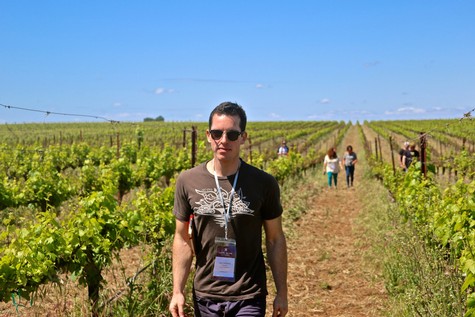 As it were, this particular group came to us with a minimum of 10 to 15 years of experience as restaurant wine program directors, who literally taste and educate their staff and guests about wines from the entire world every day of their working lives.
Following their three-day visit, the SommFoundation sent out a survey/questionnaire to each of our visitors. A selection of their remarks:
What preconceived notions about the Lodi wine region did you have before this trip, and did this experience affect them?
I've always been intrigued by Lodi's wines. I carry just a couple on my list but have always found it difficult to find truly delicious and quality wines out of Lodi, at least through the distributors who carry them. This experience opened the floodgates to what I've come to know as Lodi wines and really showed us that there is a vast breadth and long depth in high quality and a wide variety of incredible wines out of the region.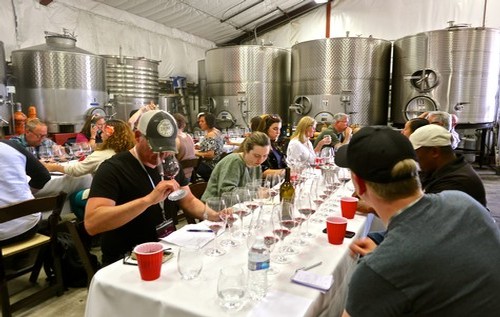 Before the trip, I didn't know much about Lodi wine outside of Zinfandel and the few other varietals I had tried recently. This experience brought to light for me just how special the old vines in the region are as well as how diverse their plantings are.
I've known that Zinfandel was the major grape and most of what Lodi exports, but this visit completely shattered my idea of the region.
I thought of Lodi as a source of cheap grapes. But this trip added a twist: The grapes aren't cheap per se, but cheaper than Napa's. Partially it's the price of land, and partially it's intentional from the big companies trying to keep grape pricing down for their "value" bottlings. But cheap does not mean low quality.
My preconceived idea of Lodi was of a region focused on Zinfandel, with centenary vines and a strong inclination for organic practices. What surprised me was the diversity of grape varieties and the versatility of the winemakers making good quality wines out of them.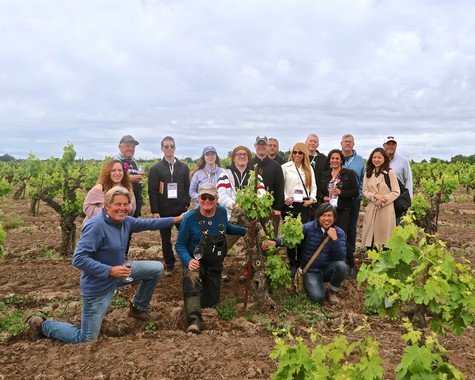 Zinfandel in general is really all I knew about Lodi. I had no idea they cultivated Austrian and German varieties and amazing Chenin Blanc. I had no idea how cooperative everyone was with each other. Jeff Perlegos [Lodi grape grower] called it "cooperation," which I think is very apt. I heard stories of growers and vintners borrowing everything from manpower to tubs from each other. It was refreshing to see the attitude of "a rising tide raises all ships" put into practice. Everyone wanted to help everybody else out because it was more about saving the history of the vines in Lodi, preserving those pre-WWI vines so that future generations can taste that history. I felt privileged to walk through Bechthold [Lodi's oldest existing vineyard, Cinsaut planted in 1886]. It's like being on the moon. Nowhere else on earth are there vineyards like this. It was eye-opening to be sure. And, yes, I will be looking for some Dornfelder from Lodi in the future!
I knew that Lodi sold bulk wine to Sonoma and Napa, as well as old vine Zinfandel. I was blown away by the sheer number of grape varietals grown. The spread of wines that we tasted, from old vine Carignan to Blaufränkish to Dornfelder to sparkling Ribolla Gialla, was an incredible eye-opener. This completely changed my view of the region, and the sheer quality and terroir expressed in so many wines were an unexpected enjoyment.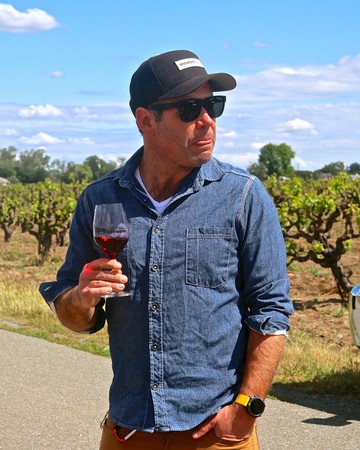 I knew Lodi had secrets. Old vines and interesting wines were out there, but the diversity I experienced was incredible. I went with a sense of excitement to discover the quality of Lodi but was unprepared for the depth of its winemaking culture (grape logos on police cars was too much!).
I admit it was fixated on Lodi's association with the bull market, but that was quickly changed by the small production and high quality in the region. Lots of innovation.
What did you learn on this trip and how do you feel this knowledge will help you?
I learned that there is much more depth and breadth to Lodi wines than the rest of the world knows. The sheer quantity and quality of wines made from Spanish and German varieties is something of note in and of itself. Lodi is so much more than the largest seller of grapes in California, and it's certainly much more than Zinfandel. Lodi is and always has been, a trailblazer in American winemaking, and it should be recognized as such.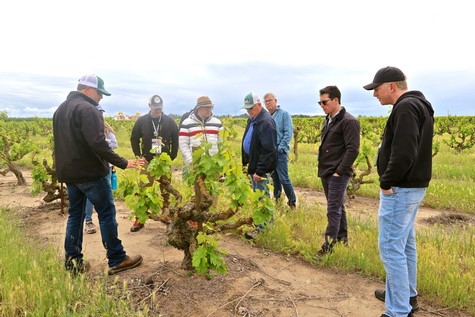 The knowledge gained from this trip that stands out the most to me is learning more about the importance of sustainability and what that really means outside of being a "buzzword." I think learning about the LODI RULES and their sustainability practices gives me a better perspective, and what questions to ask my distributors about their products when I'm trying to support sustainability.
It's always good to speak with the producers on-site to have a better understanding of a region, its wines, people, and struggles. I learned a great deal about Lodi's diversity, the styles of wines influenced by particular types of sandy soils, the sheer quantity of ancient vines, and the deep belief in organic and sustainable practices held by the region's producers. This new knowledge has given me a better understanding of the region when buying and selling its wines.
I actually got to touch grape leaves and walk through vineyards. Seeing the sandy loam under your foot, and feeling the grit of it, sinks that experience into your core memories. Blind tasting [Zinfandels, Albariños, Tempranillos, and other varietals] with peers for the first time in almost three years was beyond incredible. Discussing different markets and selling techniques was incredibly helpful. Being able [at Marian's Vineyard] to taste a Zinfandel picked on one day and then taste the same Zinfandel picked nine days later was mind-blowing, showing what nine days of a heat spike can do to the sugars and alcohol in a wine. This taught us more about the practical side of grape growing and how important choosing a harvest date is, helping us understand how much winemaking is really like wizardry.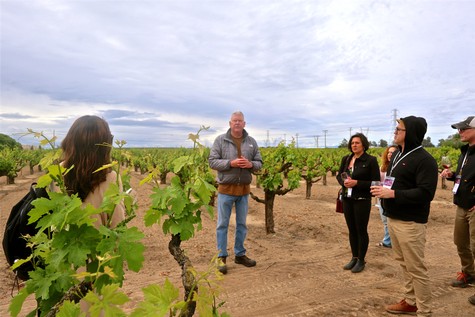 There are so many terroir-driven, expressive wines grown by passionate farmers eager to share their passion. This was such a visceral experience. It did not feel like a sales pitch. I have taken with me the experience of tasting a region I often overlooked and have a newfound passion and appreciation for.
What was the most memorable part of the trip?
Too many to list. I thought that the blind tastings of Albariño and Tempranillo were eye-opening. The intimate dinners we had with winemakers were so special and personal. The institutional knowledge imparted by "professors" such as Tegan Passalacqua [Turley Wine Cellars and Sandilands Wines] and Markus Bokisch [Bokisch Vineyards] were lessons in geography, history, culture, and perspective that we couldn't have gotten anywhere else or from anyone else.
Standing in the middle of the road with dozens of people right next to Kirschenmann Vineyard. We tasted a lot of beautiful red wine that day, but the standout was truly this Chenin Blanc [by Precedent Wine] that was crisp and mineral-driven, and exactly what everyone in that group wanted at that moment. It was a really special thing to experience with everyone.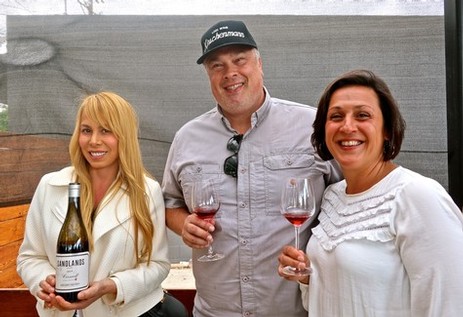 Drinking wine in the vineyards and roads was just an awesome experience.
... Also, the surprise of tasting wines made from German and Austrian varieties, with excellent results.
Tasting with Nathan Kandler [Precedent Wine] and Tegan Passalacqua on the road beside Kirschenmann Vineyard. We've all seen the wine salesmen roll up their bags, set out their wares, and proceed through a robotic-like presentation. We see them three, four times a week, and it's the same show every week with a different cast. So, standing in a 120-year-old vineyard spitting some of the best Chenin Blanc I've ever tasted into the dirt while an aforementioned bag is sitting in the middle of the road diverting traffic as Tegan explains Green Hungarian to ten wine nerds was probably one of the best moments of my life. Also, having Markus Bokisch pull the cars to the side of the road so ten sommeliers could wander out into his vineyard to see what frost damage looks like was pretty cool as well. I believe the statement "sommeliers in their natural habitat" was uttered at some point.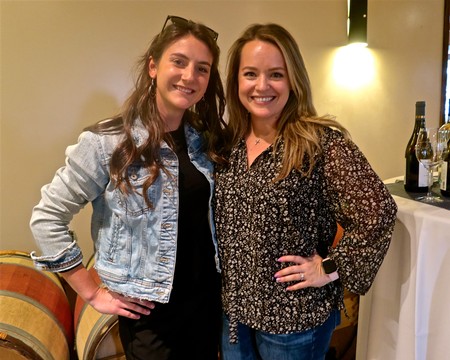 All the meals were fantastic. The highlights are the farm-to-table dinner at The Lucas Winery, with great pairings through several courses, and then the last night's dinner at Guantonios Wood Oven with pairings of natural wines and pizza.
As far as the "local" cuisine, the tomato toast at Bokisch was simple and incredible. While it was originally from the Catalonian region in Spain, Liz Bokisch showed us a local preparation and other options and let us at it, and their Albariño was a great compliment to it. The pizza at Guantonios was some of the best I've ever tasted, and paired with Craig Haarmeyer's Chenin Blanc [Haarmeyer Cellars] and Tegan Passalacqua's stories... a perfect pairing!
On the first night, the beef cheeks paired with the Peltier Winery Reserve Cabernet Sauvignon were particularly memorable.
... The most interesting dish was during the Women Winemakers of Lodi dinner at The Lucas Winery; We were served, side-by-side, 2021 and 2015 Lorenza Rose with a tuna tartare with wild strawberries.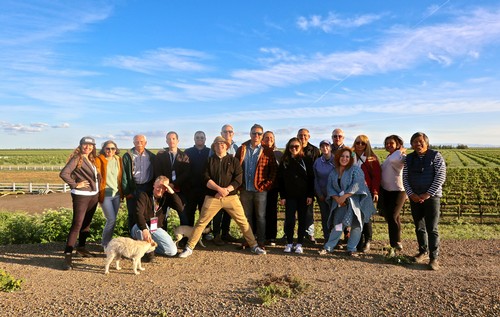 What do you see as Lodi's biggest asset?
The people. I've been very fortunate to have had boots on the ground in a number of wine regions, but never before have I ever experienced the passion, warmth, and true dedication to not just the land, the agriculture, or the wines, but the community and their ecosystem as a whole. When we sell wine, we're not just selling fermented grape juice. We're sharing the story behind what went into the bottle. And the stories out of Lodi — of and from its people — are unparalleled. Lodi has a huge opportunity, I think, to capitalize on that.
The innovation.
Their old vines, without a doubt. But not just Zinfandel. Some of the best wines I tasted during the trip were old vine Cinsault and Carignan. Truly special wines.
Two things: old vines, and the people that care for them. We, as the people who sell these wines, need to tell the story of Lodi. Tell the people about these vines and the stories of the winemakers. It's also the worst-kept secret in Lodi that Napa buys a lot of its grapes from Lodi. Lodi has the potential to be that cool, laid-back, region full of would-be rebels and miscreants (which usually results in pretty good wine). Lodi has that plucky attitude of an underdog, and everyone loves an underdog, right? The problem everyone is having is wineries paying Old Vine prices for their grapes. Soucie isn't growing "just Zin." Soucie's Zin was planted [in 1916] before everyone you know was born. Tegan Passalacqua doesn't farm a "Zin vineyard." He farms a vineyard planted by German immigrants at the same time the Wright Brothers were inventing the airplane. So maybe their biggest asset is history.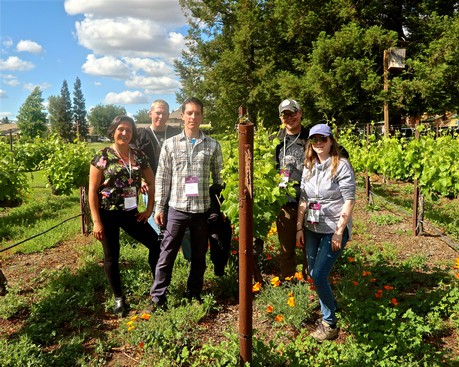 Their approachability and diversity. They have so much to offer at such consumer-friendly prices, with a quality level and a personal story behind many of those wines.
Multi-generational grape growers, young winemakers driving out and seeing the potential of the region, and the fact that the wines are so incredibly pure and delicious for a fraction of the price of Napa and Sonoma despite being of similar quality.
What do you think Lodi can do to attract more customers?
I think continuing to do what they are doing. It takes a lifetime to bring region fame.
1. Increase access — most of the wines we tasted are not easily procurable, so even though we all had an interest in buying for our respective restaurants, we have no good way of acquiring the product. 2. Instill in consumers a sense of value for Lodi wines, and I think this comes with consumer education. No one knows that Lodi supplies vast volumes of grapes for Napa wines, which are sold at a premium. 3. Market its people, culture, and ultimately, the sensation of community. In my time and experience in wine regions, including Napa, never before have I ever had this true sense of togetherness in wine that we talk so much about. If this is something that can be translated to the marketing of Lodi wines, then it could really set it apart from the rest.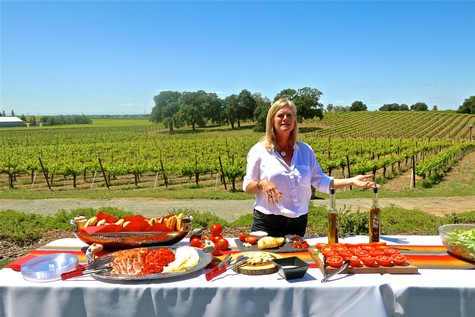 Become more accessible in markets, as well as advertising to people outside of Lodi
Their wines need to be more readily available for distribution. I think it's incredible that so many winemakers can sell directly to wine clubs and be successful, but if they were more widely distributed, there would be a broader awareness.
Get outside of direct-to-consumer sales. I work in a restaurant, and if I want to sell any of the products I tasted in Lodi they have to be purchased with my restaurant's liquor license number through a licensed distributor in my state. I am happy to purchase the wines directly from the winery for my own personal consumption, but if I want to share the experience with my guests, I have to do so through legal channels. There were only a handful of wineries that were represented whose products I can purchase through a distributor in my state. While I am happy to work with those, it would have been nice to see more wines that are available in my market.
I admired how Rioja [in Spain] has approached the marketing of their region, with a strong focus on tourism exposure, not only for wine lovers but also with multiple activities that can accommodate everyone's needs (I'm thinking kids kayaking while Mom and Dad hit the tasting rooms), a multi-options agrotourism, coordination of efforts between different trades; and also include tastings of other signature products of the region, such as olive products, that by association will bring Lodi to people's minds. Another suggestion: People in the wine trade love free education and certificates; a free course on the region with a final exam and certification offered on lodiwine.com may attract some attention within the sommelier community (see examples in Napa Valley Rocks, Rioja Wine Academy, Sherry Academy, Champagne Academy, etc.).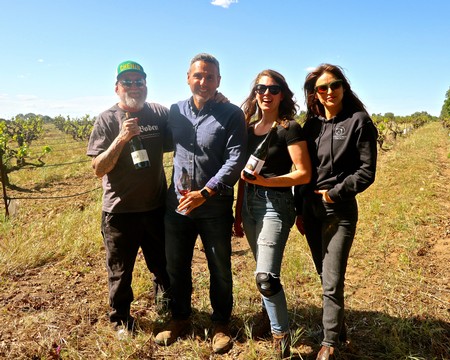 What would you like to say to the people at Lodi Winegrape Commission who put this trip together?
Thank you, thank you, thank you! Never have I ever been so warmly welcomed into a wine community, where its tight-knit nature could easily manifest as one that shuts others out. Nor have I ever had more engaging history and economy (and viticultural) lessons. The thoughtfulness of how everything was organized and everything coming full circle (winemakers whose facilities/homes were based in different places but came together at the one vineyard from where they all source, winemakers coming together for dinner at the end of the day, etc.) made this experience that much complete and more relevant. I can only imagine the level of planning, logistics, creativity, and thought that was required to make this experience a reality, and there is not enough gratitude I can give to express how thankful I am to be fortunate enough to have been a part of this. As a side note, I have already brought Melinda Kearney's Lorenza True Rosé to my restaurant since the trip and am looking for ways to bring on others. I am very much looking forward to the next opportunity that I'm able to visit Lodi.
I am incredibly grateful for all of the thoughtful work that was put into planning this trip as well as the hospitality that was shown to us. Thank you so much to our guides at Lodi Winegrape Commission for being a wealth of knowledge and sharing their passion for this region with us. It was truly an unforgettable experience. I cannot wait to come back.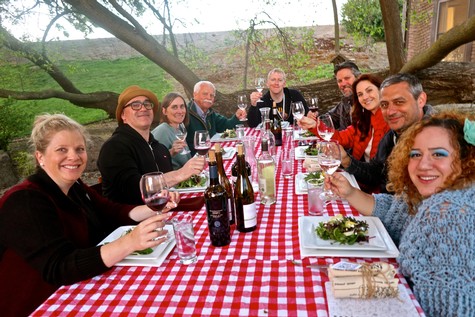 Thank you so much! I have learned so much and my experience will stay with me forever. Lodi will always have a place on my wine list!
Thank you and keep going! I believe that the Commission's team is doing a great job working to take Lodi wines to higher levels of exposure, and much thanks to all the growers and producers who hosted us and dedicated their valuable time to be with us.
A heartfelt thanks from one wine nerd to a bunch of others. I said this in my comments at the end of the trip, but I was really impressed with the teamwork and camaraderie that everyone shared. It was really second to none. And knowing how jaded and cynical we can be when it comes to the business of wine, it was nice to see a few folks who still really love what they do and who they get to do it with. I have a great passion for what I do and it's always nice to be met with the same passion and fervor for what we do. I will forever be grateful for this 72-hour Lodi tornado.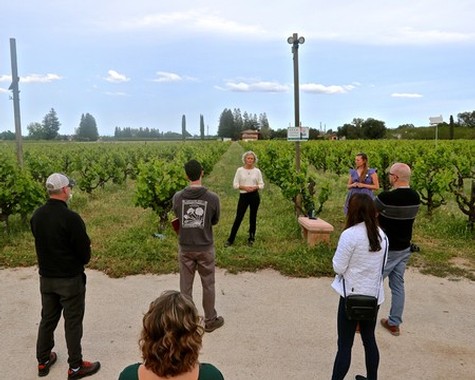 A tremendous thank you for the insight, kindness, and generosity that we experienced everywhere we went. I really felt the region and how special it is.
You are incredible, dedicated, and progressive, and deserve all the future success your region has coming to it. I can't stop talking to people about Lodi. Even people at my gym who live in Sonoma but don't really know wine, now have a better understanding of Lodi. And I can pronounce "Mokelumne!"
Our 10 visiting sommeliers:
Nanette Rapuzzi — Ritz Carlton Bacara
Nicole Alonso — Waldorf Astoria Chicago
Diego Rech — Steakhouse No. 316, Aspen
Andrew Roy — Mahogany Prime Steakhouse, Tulsa
Alex Silverman — Cyrus Restaurant, Geyserville
Brian Browning — Spiegelworld-Superfrico, Las Vegas
Ian Bennett — The Study, Oklahoma City
Bree Serpenti — Upland, New York City
Emmeline Zhao — Silver Apricot, New York City
Jacqueline Bolton — Paseo Grill, Oklahoma City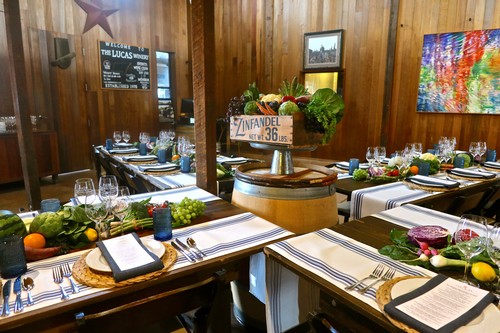 Comments