Letters from Lodi
An insightful and objective look at viticulture and winemaking from the Lodi
Appellation and the growers and vintners behind these crafts. Told from the
perspective of multi-award winning wine journalist, Randy Caparoso.

May 8, 2017 | Randy Caparoso
How ZinFest makes a merry merry month out of May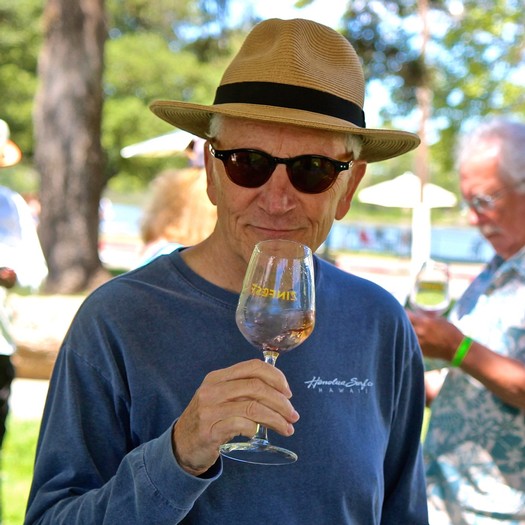 When strolling through the park one day... in the merry merry month of May ...- Ed Haley (The Fountain In the Park)
Lodi's yearly ZinFest comes up in two weekends (May 19-20, 2017)!
Besides the fact that it happens during the merry month of May (or, as the old English poem goes... so frolic, so gay, and so green, so green!), there are several great reasons why you should be there:
• It's not just about Zinfandel. Sure, Lodi is known for Zinfandel, but ZinFest is also the opportunity for Lodi wineries (at least 40 of them) to show off wines made from a refreshing variety of grapes (like zingy Albariños and groovy Grenache Blancs, light and lacy red Grenaches and soulful heritage vine Carignans, delectably bone dry rosés and more, so much more!).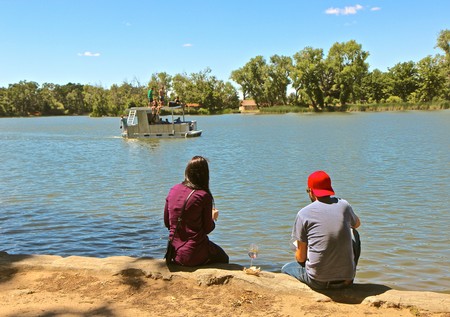 • There will be live music (including a piano bar, strolling minstrels and big stage bands), lots of food (regional delicacies available for purchase), eclectically "American" barbecue (because it's its own food group, thus given its own ZinFest demonstration tent, re Why Lodi is a barbecue lover's dream), and the giant, ever-popular ZinFest Cooking School tent.
• It takes place among the towering oaks, cypress trees and plush, green carpets of Lodi Lake Park, surrounded on three sides by Lodi Lake and the rolling Mokelumne River. Think gentle Delta breezes and tingly spring sun. Good times, luscious Lodi wines or not!
• If you wanna geek out, there is a ZinFest Wine School tent (re Fun-tastic Schools), where two guest speakers – Fred Swan (a journalist and multi-accredited educator from San Francisco Wine School) and Deborah Parker Wong (a published wine author who also teaches the WSET courses taken by Master of Wine aspirants) – will be sharing their incredible experence and knowledge.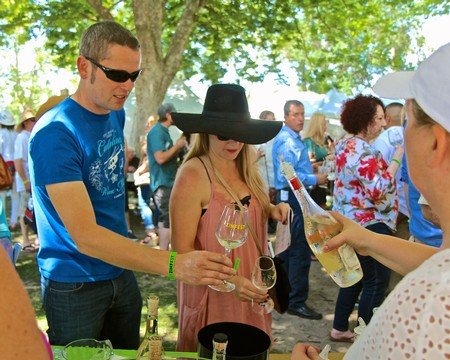 • There will be easily over 200 wines to taste – did we mention, a lot more than Zinfandel? – or rather, preferably, to discreetly sip and spit (non-imbibing Designated Driver Tickets are also available for $15).
Here is where you can buy your ZinFest tickets online.
If you're already signed up, or are planning to, do not forget that at 2 PM the day before (Friday, May 19, 2017), there is a Pre-ZinFest Blind Tasting; where, for just $30, participants can taste 8 Lodi grown wines alongside 8 comparable wines grown elsewhere in the world (in this case, France, Spain, South Africa and Sonoma County). Re Lodi Wines vs. The Best In the World. This extremely educational tasting will be guided by the illustrious Fred Swan and Deborah Parker Wong, along with your own lodiwine.com author.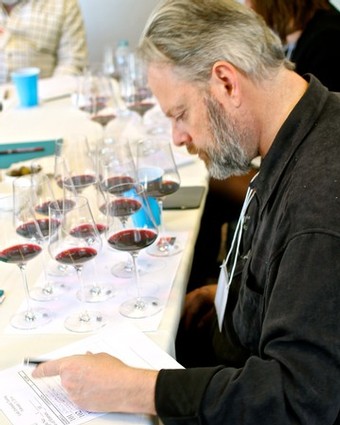 Finally, speaking of which: Did you know that your lodiwine.com blog was just rated #15 in Feedspot's Best 100 Wine Blogs on the web? They like us, they really like us.
Oh, what a merry month it is!
And a few more images of ZinFest blasts from past...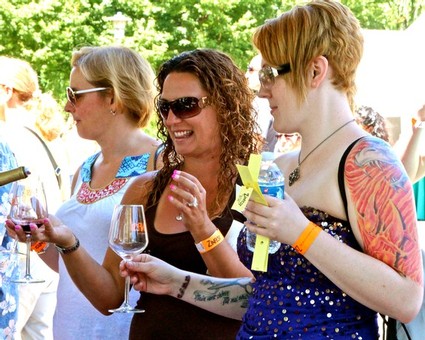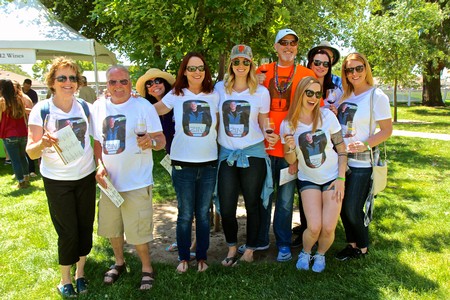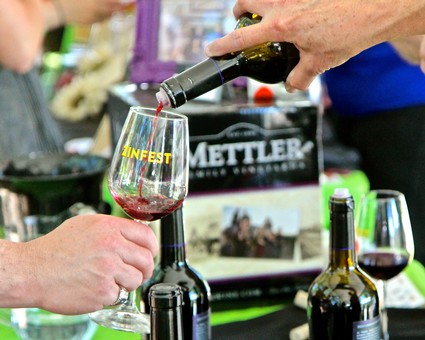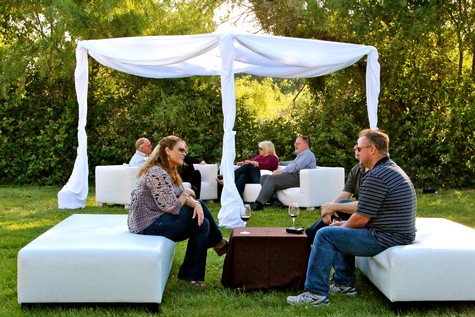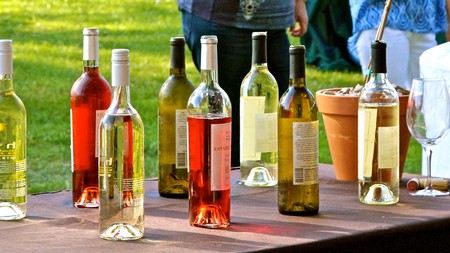 Comments