Letters from Lodi
An insightful and objective look at viticulture and winemaking from the Lodi
Appellation and the growers and vintners behind these crafts. Told from the
perspective of multi-award winning wine journalist, Randy Caparoso.

May 22, 2017 | Randy Caparoso
Images and memories of Lodi's 2017 ZinFest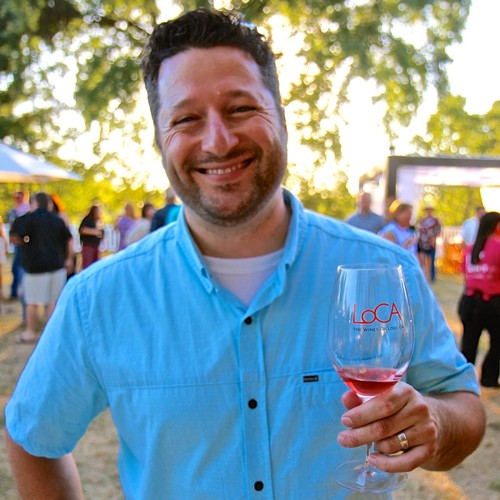 Over 5,000 wine lovers cannot be wrong! That's how many gathered in Lodi wine country this past weekend to enjoy a Friday Vintners Grille, where they were able to rub shoulders and boogie under the stars with Lodi growers and winemakers, as well as the big, annual Saturday ZinFest Wine Festival bash.
As an indication of how far the reach of Lodi grapes and wines has grown, about a quarter of 2017's ZinFesters counted themselves as out-of-staters; coming from as far flung as Canada, Texas and Tennessee, the East Coast and Hawaii, and seemingly everywhere in between.
Weekend temperatures up and down the state hit the 90s, but Lodi's ZinFest proved to be the place to be, as it takes place in the lush, bucolic setting of Lodi Lake Park, surrounded on three sides by Lodi Lake and the Mokelumne River, with their icy waters flowing down from the Sierra spring snow melt.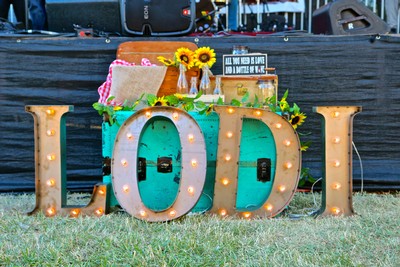 Combine that with century-old oaks and towering weeping willows, you have a fairly heat-resistant wine festival; although glasses of the many fine dry, Provençal inspired rosés and light, zesty alternative style whites (can you say Albariño, Kerner, Garnacha Blanca, Vermentino and Verdelho, etc.?) now grown and crafted in the breezy Delta were certainly as welcome as sips of Lodi's ruby red pièce de resistances (from Alicante Bouschet to Tempranillo, Teroldego and, of course, immortal Zinfandel).
But like we said, thousands of thoroughly enthused Lodi wine lovers, from the most casual to the geekiest, cannot be wrong, as these colorful photo-memories will attest...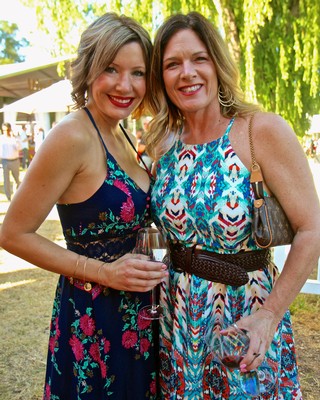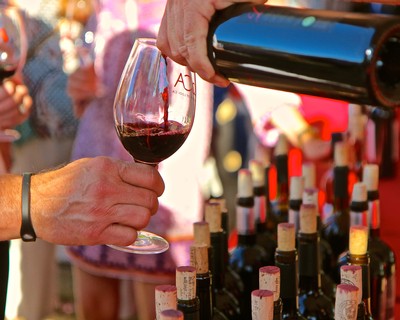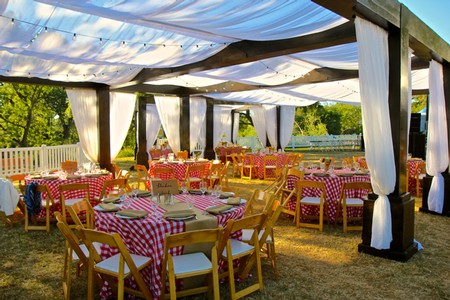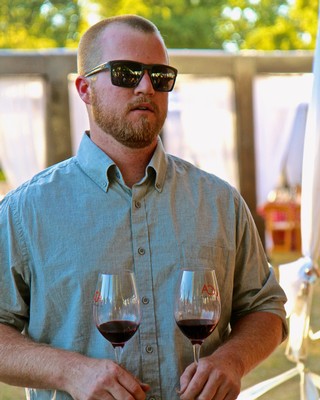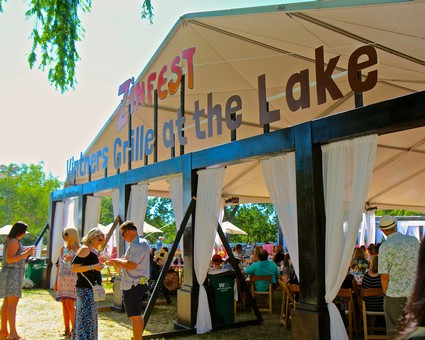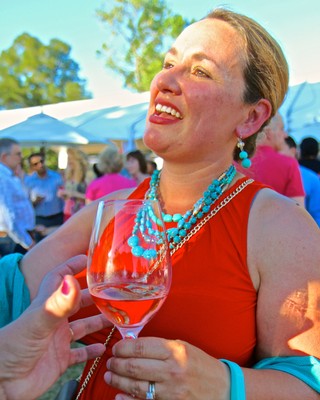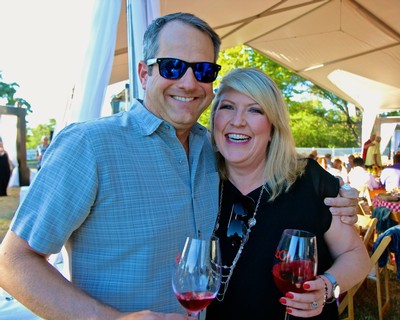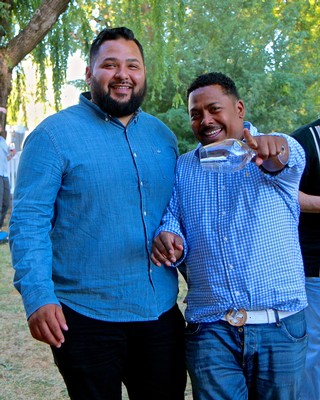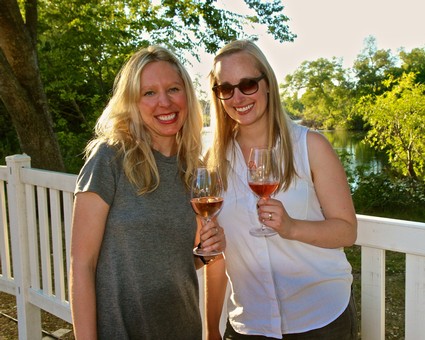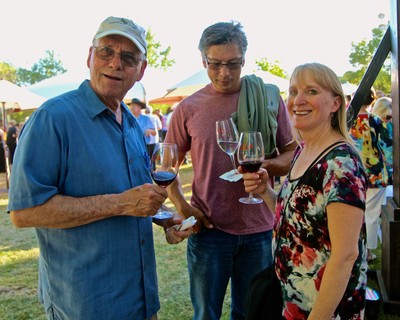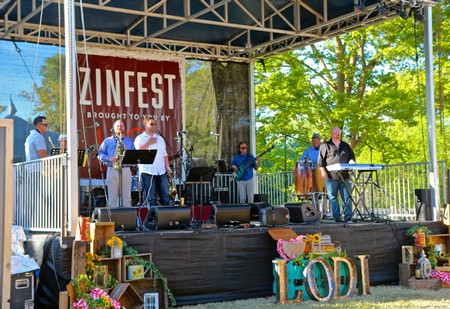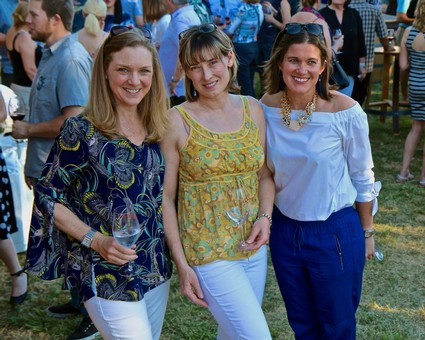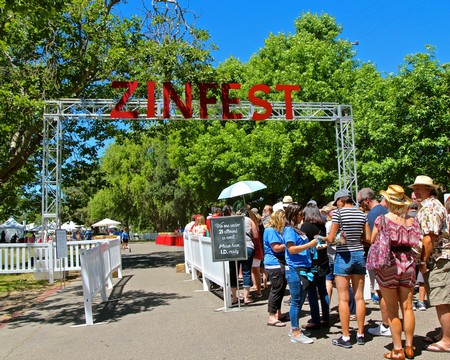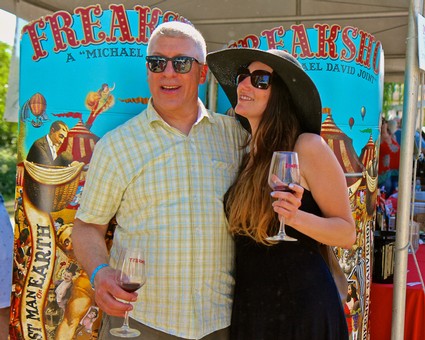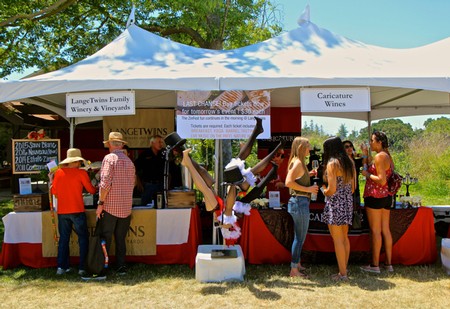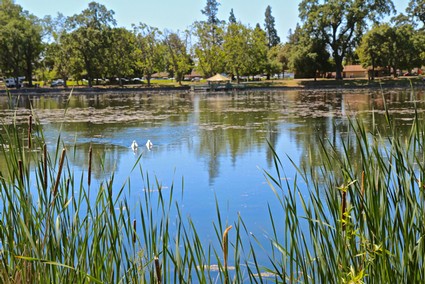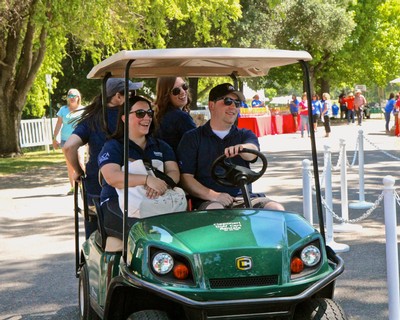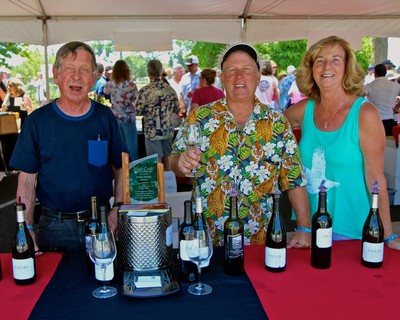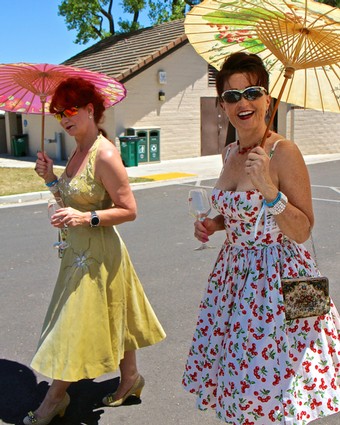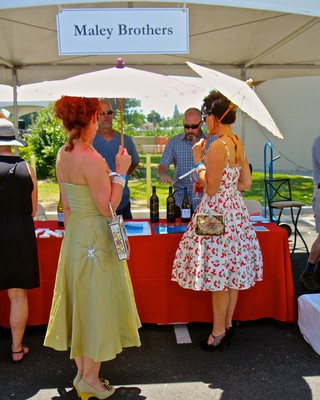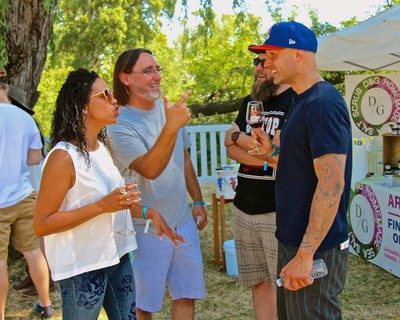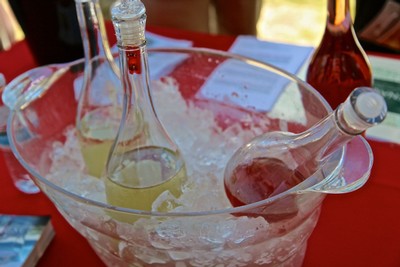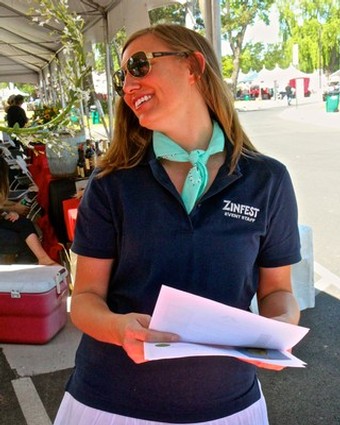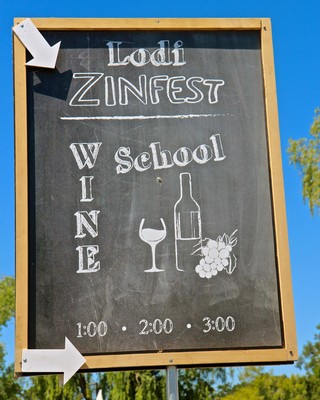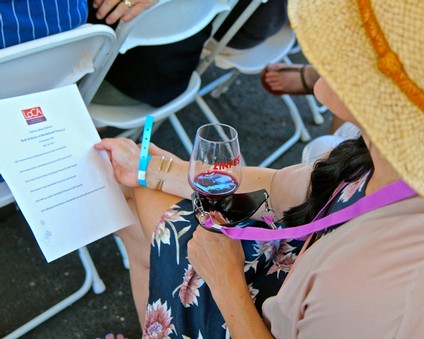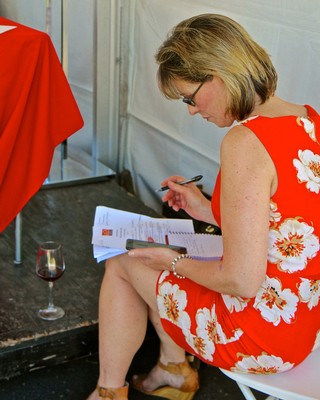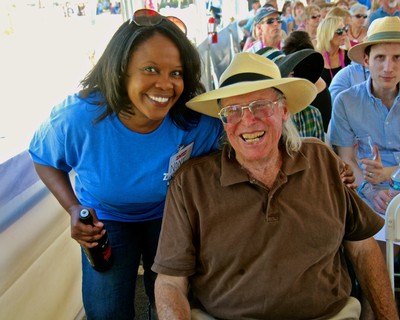 Ripken Vineyard owner/grower Rip Ripken waiting to speak at ZinFest Wine School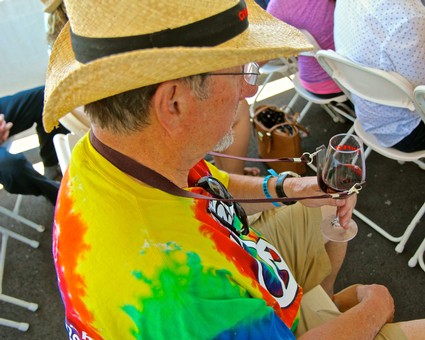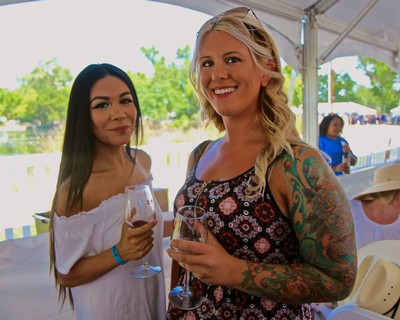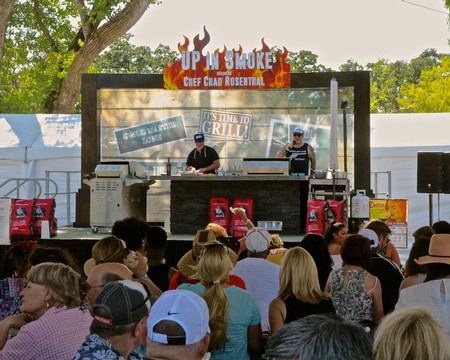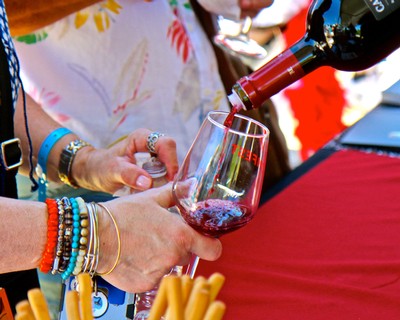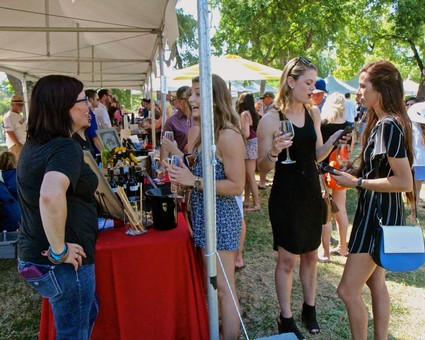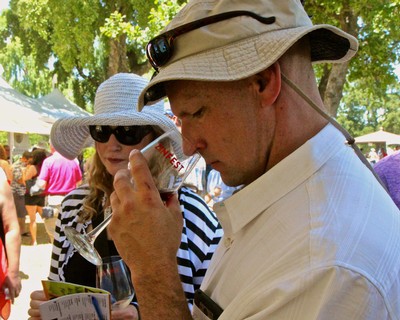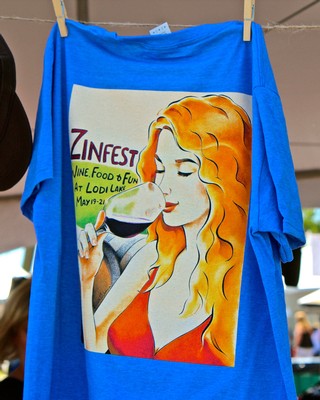 The red haired "ZinFest lady"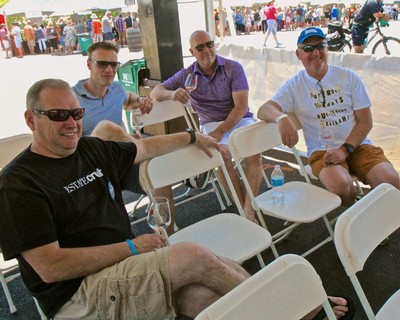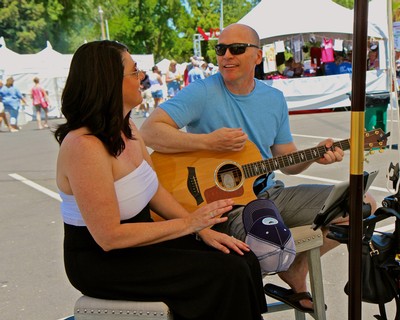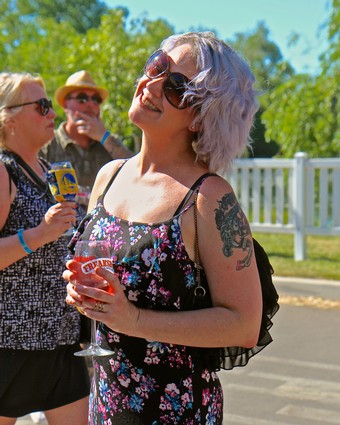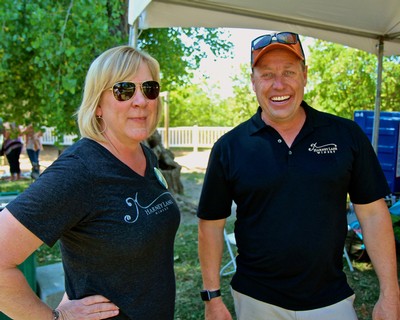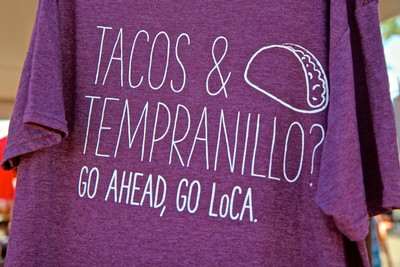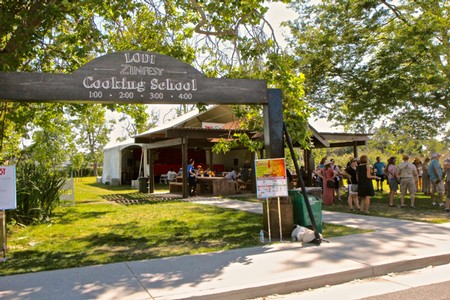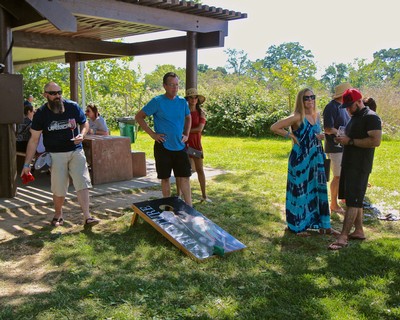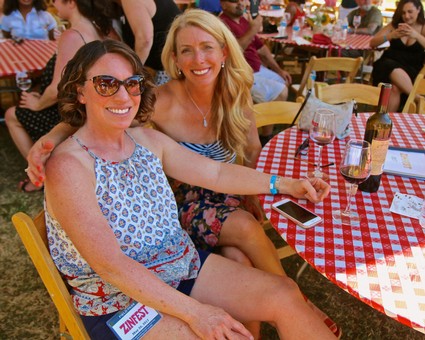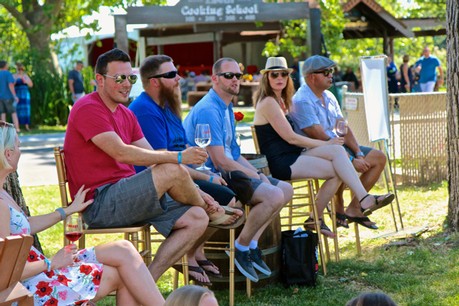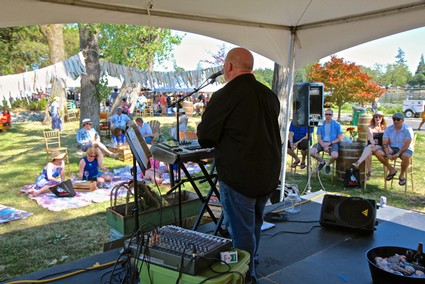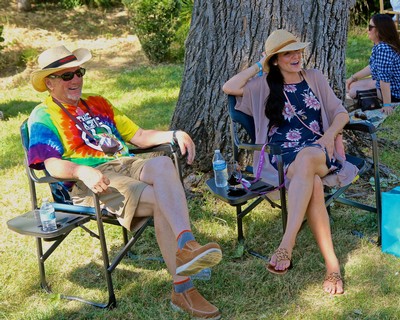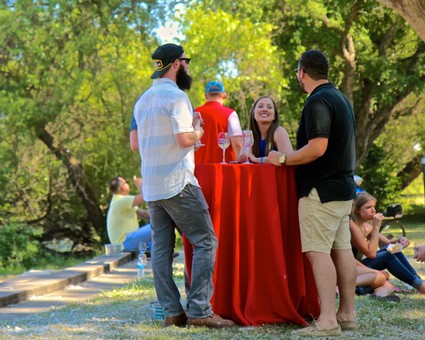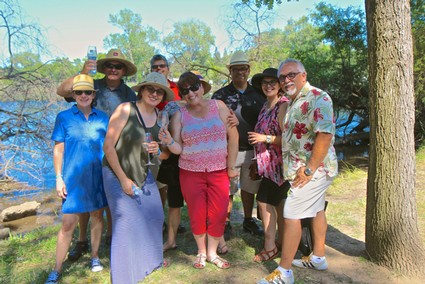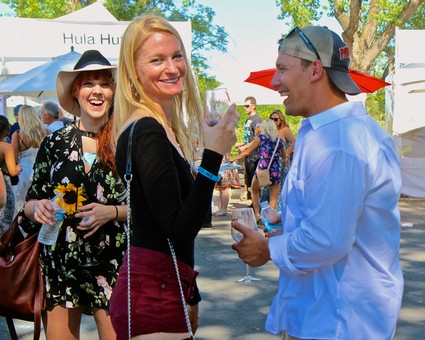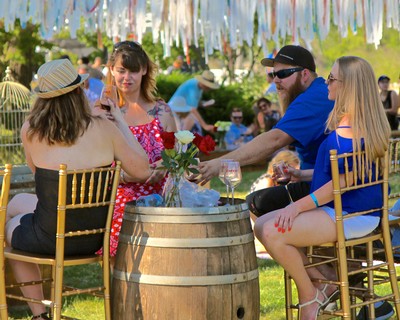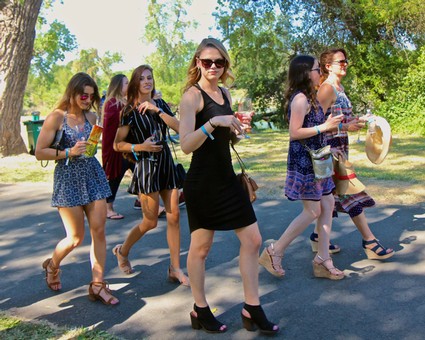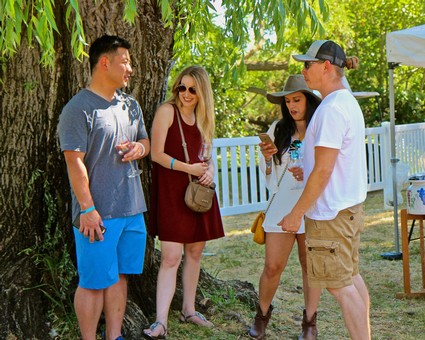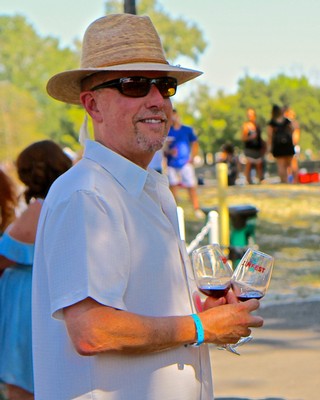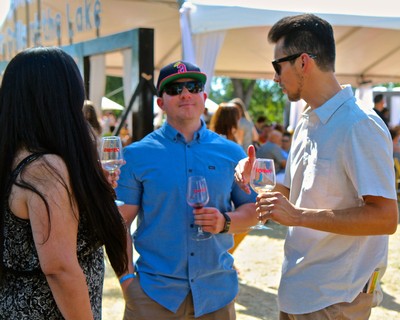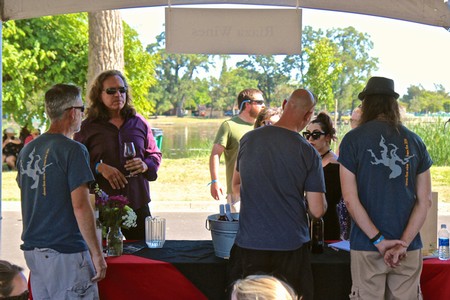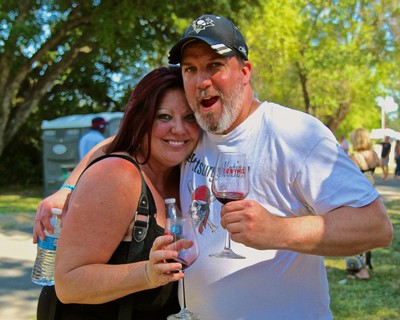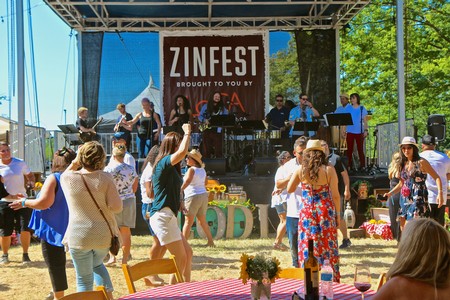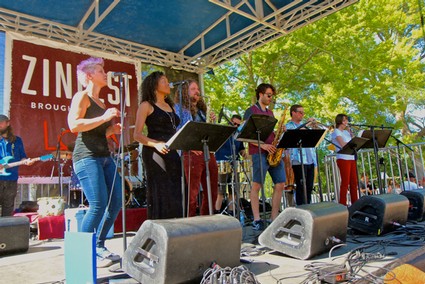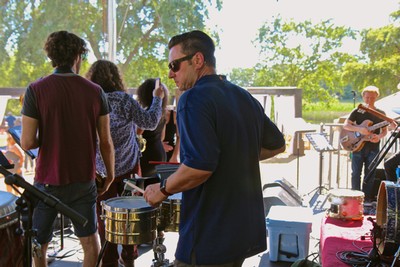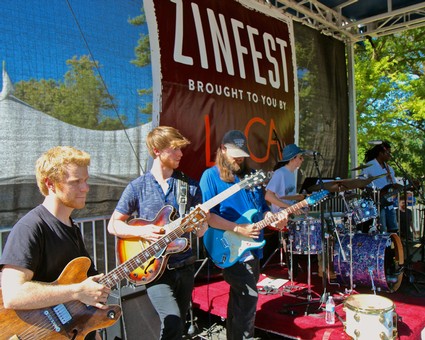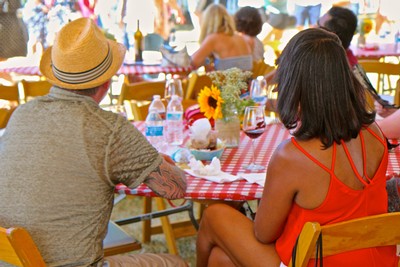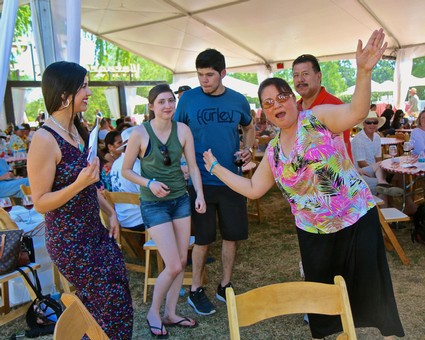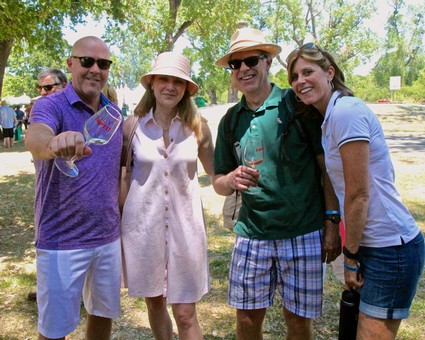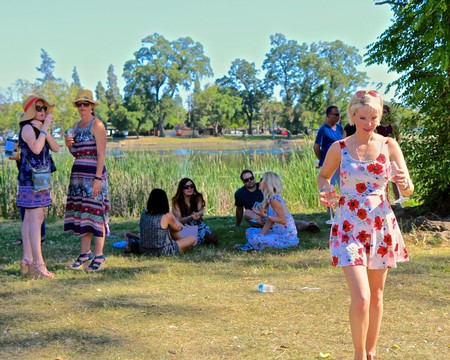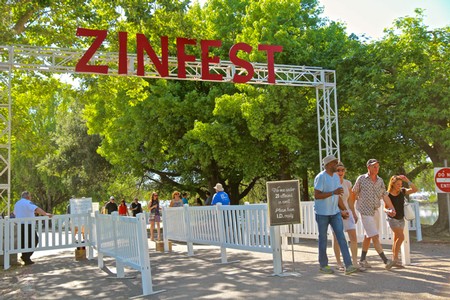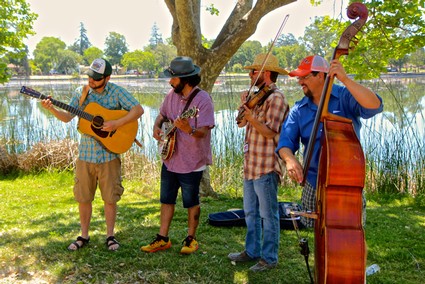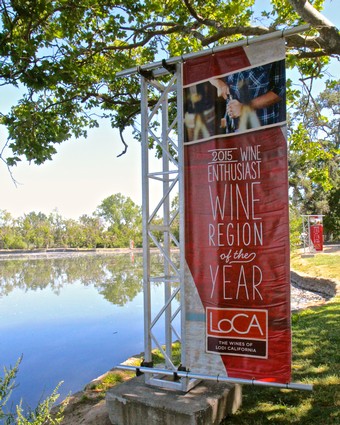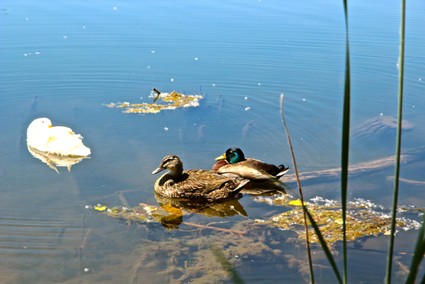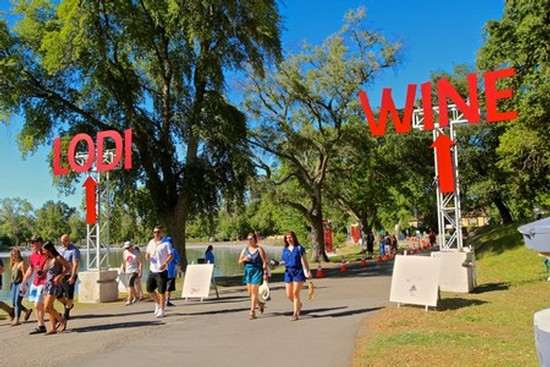 Comments