Letters from Lodi
An insightful and objective look at viticulture and winemaking from the Lodi
Appellation and the growers and vintners behind these crafts. Told from the
perspective of multi-award winning wine journalist, Randy Caparoso.

May 24, 2017 | Randy Caparoso
Challenges and surprises in "Lodi vs. world" blind tasting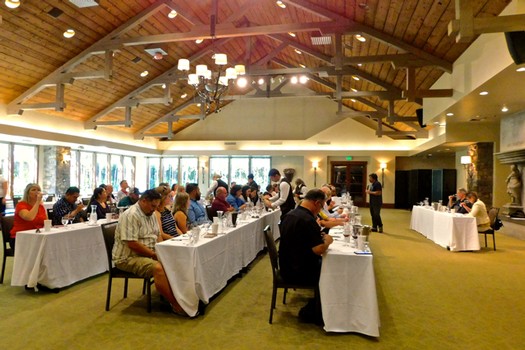 How do Lodi wines compare to the best in the world?
That was the question put forth to an audience of 60 wine lovers – nearly half of them, Lodi wine professionals (winemakers, owners, winery managers, et al.), plus consumers – this past Friday, May 19 in a blind tasting comparing 8 Lodi wines with 8 similar wines from France, Spain, South Africa and Sonoma County. This was extra-curricular event taking place during 2017's Lodi ZinFest weekend at Lodi's resplendent Wine & Roses Hotel & Spa.
Needless to say, there is no such thing as "best" of any category of wine, despite what some popular wine critics may suggest through their 100-point evaluation systems. We only used the term to draw interest to this tasting, which was primarily conducted to demonstrate
1. How Lodi grown wines compare on a sensory basis to wines made from the same grapes grown elsewhere in the world.
2. The fact that many of the more artisanal style Lodi wines do indeed express as much sense of place (or terroir) as any wines in the world.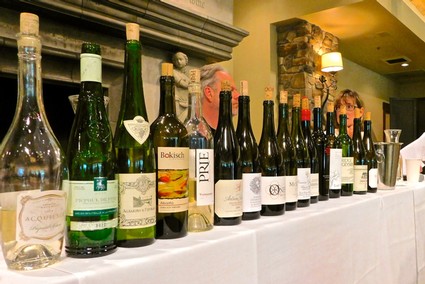 Whether or not a consumer or wine professional may consider, say, an Albariño grown in Lodi to be better, worse or equal to an Albariño grown in Spain is neither here nor there. To each their own. What's more important is the conversation about how they may differ or resemble each other, and celebrating the specialness of each and all.
To help the audience sort through the sensory delineations, we invited two educator/journalists widely known for their extraordinary wine tasting ability and eloquence to lead everyone through the eight rounds of wines:
• Fred Swan DWSET, CSW – Educator at San Francisco Wine School and author of NorCal Wine at fredswan.wine
• Deborah Parker Wong DWSET – Global Wine Editor of The Tasting Panel/The SOMM Journal, Director of Education of Wine and Spirits Education Trust, and Adjunct Professor at Santa Rosa Junior College
Both our panelists and participants were aware of the grape variety tasted in each round, but were not told the names of the producers of any of the bottlings, nor the exact origins of the wines being compared to the Lodi wines.
The identity of the wines (plus pertinent information) revealed at the end of the tasting:
Round 1 - Piquepoul
• 2016 Acquiesce Winery, Lodi Picpoul Blanc ($22); Mokelumne River AVA (east side)
• 2015 Cave de Pomerols, HB Picpoul de Pinet ($13.99); Languedoc-Rousillon, France; wine.com
Round 2 – Albariño
• 2015 Palacio de Fefinanes Albarino ($26.99); Rías Baixas, Spain; Kysela Père et Fils; wine.com
• 2015 Bokisch Vineyards, Terra Alta Vineyard Clements Hills-Lodi Albariño ($18)
Round 3 - Vermentino
• 2015 PRIE Winery, Delu Vineyard Lodi Vermentino ($21); Alta Mesa-Lodi AVA
• 2014 Antoine Arena, Patrimonio Blanc "Carco" ($45); Corsica, France; Kermit Lynch Wine Merchant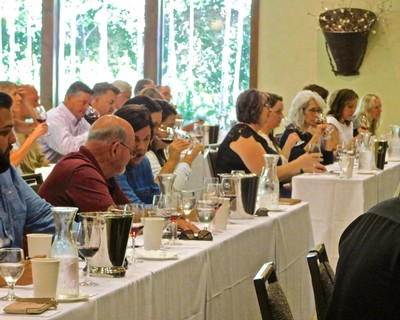 Round 4 – Cinsaut
• 2014 Waterkloof, "Seriously Cool" Cinsault ($24.99); Stellenbosch, South Africa; wine.com
• 2012 Onesta Wines, Bechthold Vineyard Lodi Cinsault ($29); vines planted in 1886; Mokelumne River AVA (west side)
Round 5 – Grenache
• 2013 McCay Cellars, Lodi Grenache ($35); Abba Vineyard; Mokelumne River AVA (east side)
• 2014 Domaine Gramenon, Côtes-du-Rhône Rouge "La Sagesse" ($39); 60-year old vines; 100% Grenache; Southern Rhône Valley, France; Kermit Lynch Wine Merchant
Round 6 – Carignan
• 2015 Domaine Maxime Magnon, Corbières Rouge "Campagnès" ($47); +100-year old vines; field crush; 95% Carignan (plus Grenache, Syrah, Grenache Gris, Macabou and Terret); Languedoc-Rousillon, France; Kermit Lynch Wine Merchant
• 2014 Klinker Brick Winery, Lodi Carignane ($25); Rauser Vineyard; Mokelumne River AVA (east side); vines planted in 1909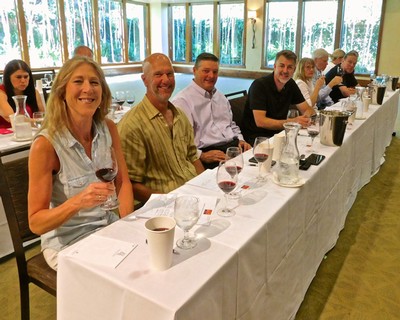 Round 7 – Zinfandel
• 2014 Lodi Native, Maley's Lucas Rd. Vineyard Mokelumne River-Lodi Zinfandel ($35); by Macchia Wines (west side of Mokelumne River AVA)
• 2015 Ridge Geyserville; vines up to +130 years old; field crush; 70% Zinfandel, 15% Carignan, 12% Petite Sirah, 3% Alicante Bouschet; Alexander Valley
Round 8 – Syrah
• 2015 Domaine Faury, Saint-Joseph Rouge ($36); 100% Syrah; "younger" vines cuvée (planted between 1979 and 2007); Northern Rhône Valley, France; Kermit Lynch Wine Merchant
• 2014 Fields Family Wines, Estate Mokelumne River-Lodi Syrah ($25)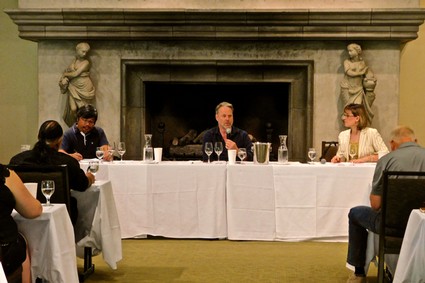 So how did the comparisons fare? Here are some post-event comments furnished by some of the winemakers in attendance, plus our two panelists:
Fred Swan:
All of the wines showed very well, and the Lodi wines were on an equal footing with those from other regions. The tasting showed Lodi's versatility – so many varieties can thrive there – and the flexibility that the climate and soils gives to winemakers. Lodi producers offer compelling wines, red and white, at varying levels of fruit intensity, savoriness, acidity and alcohol.
Deborah Parker Wong:
I was truly awed by the exercise! Using deductive tasting and an understanding of the terroir factors, I had to work to differentiate most of the wines – something that reflected very well on the Lodi winemakers in terms of communicating varietal typicity and terroir.
First, the Lodi wines proved themselves to be varietally correct in that they expressed the grape very much as it would be found in one of its home meso-terroirs; and by that I mean one of the sub-region or vineyard terroirs at the variety's point of origin.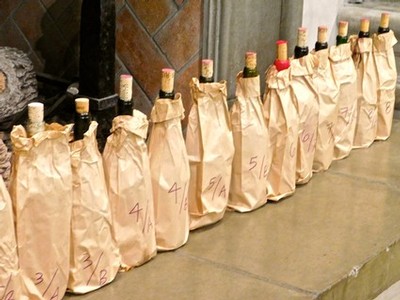 For example, the Acquiesce Picpoul with its pear-golden apple aromas and ripe green apple palate and mineral expression tasted like a wine from the dry, gentle mesoclimate of the warmer plateau terroir of Picpoul de Pinet AoP (i.e. Appellatiion d'Origine Protégée). Picpoul can be a blend of the AoP's three different terroirs. The French wine turned out to be greener and more citrus dominant, which pointed me to the cooler Thau Basin coastal vineyards of chalk and clay.

The Lodi Native Zinfandel from the Maley's Lucas Rd. Vineyard was an example of winemaking that completely changed my attitude about this variety when I first started tasting in Lodi. Perfectly balanced with just the right amount of extraction and very focused mid-palate, its stylistic difference made it immediately distinguishable from its Sonoma counterpart, the Ridge Geyserville. Recognizing style is one thing, but the light-handed touch used in making this wine was masterful.

Each of the varieties showcased – Picpoul, Albariño, Vermentino, Cinsaut, Grenache, Carginan, Zinfandel and Syrah – had something to say about what's possible in Lodi. I found that all the Lodi wines exceeded my expectations for quality at their price point, comparing well with the wines from original points of origin. Not something that can always be said when running domestic small lot wines up against imports.

Thanks to the selection of wines chosen for this tasting, it was truly challenging to differentiate the wines without having some level of exposure to both the Lodi wines and the point of origin wines. Even then, making the right call was a matter of an educated guess, and a little bit of luck!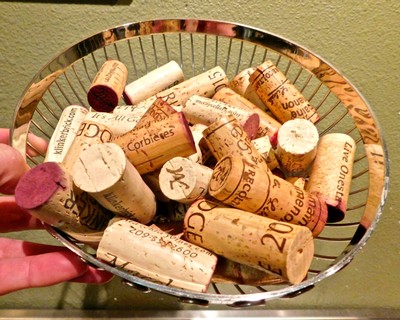 Markus Niggli (owner/winemaker, Markus Wine Co./Borra Vineyards):
My white wine of the afternoon was the Bokisch Terra Alta Vineyard Albariño. What a surprise; tasting completely like wine from Rías Baixas, but actually grown and produced in Lodi! This playful, totally light and refreshing white wine showed beautiful aromas of stone fruit, flint, and citrus. Picture the ocean and cool climate growing, but where is the ocean in Lodi? By comparison, the Albariño from Spain was actually much heavier in body, orange peel and lemon flavor. I didn't expect this, but was happily surprised to find a Lodi white to be so attractive.

My red wine of the afternoon: Klinker Brick's Carignan. What a great fruit explosion in the glass. Deep black berry flavors, a solid oak program, with an incredible intensity – what a wine for $25! Coming in a very close second place, I have to say, was the French counterpart Domaine Maxime Magnon Corbières Rouge for $47 – a great wine as well, with a great portion of funk and upfront richness in the mouth.

Onesta's 2012 Cinsault from the Bechthold Vineyard was also a beautiful bottle of wine; and for me, clearly winning the test against the 2014 Waterkloof Cinsault from South Africa.

Fields Family's Syrah had a very hard competitor with the 2015 Domaine Faury Saint-Joseph Rouge from the Northern Rhône, but both wines showed great complexity in their own ways.

It is so good to see, that Lodi has these special vineyards which produce these fantastic grapes for these styles of wine. This is how Lodi should present itself against other wine regions. The first step to success starts in the vineyards.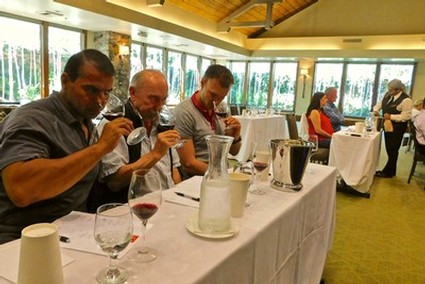 Jillian Johnson DeLeon (owner/winemaker, Onesta Wines):
Whereas it was easy to pick out the Lodi wines among the reds (Northern Rhône Syrahs with higher percentages of whole cluster fermentation tend to be richer in violet and lavender notes, and California Grenache usually comes across as lighter than Grenache from France or Spain), I found the white wines to be much more difficult to discern.
The Albariño and Vermentino wines coming out of Lodi are excellent – bright acidity, big citrus fruit and a mineral core that trick my palate into thinking "European" for sure. I was really impressed with the Lodi wines in the white wine flights.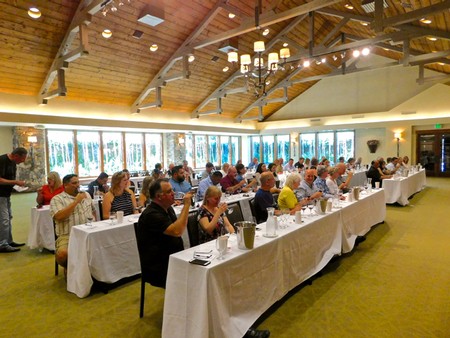 Ryan Sherman (winemaker/co-owner, Fields Family Wines):
Of course I loved the South African Cinsault – that's my wheelhouse, for sure (Fields Family also produces Lodi grown Bechthold Vineyard Cinsault). The Grenache from McCay was pretty; almost too pretty by comparison – definitely Californian, but very nice.
The surprise for me – and most enjoyable wine of the tasting (except for maybe the South African Cinsault) – was no question the Albariño by Bokisch. It was outstanding – no way anyone pegs that as "Lodi," let alone a California Albariño. Outstanding job by Elyse Perry (Bokisch Vineyards winemaker), and Bokisch's finest iteration yet in my humble opinion.

The 2014 Lodi Native Zinfandel from Maley's Lucas Rd. was great – super pretty and delicate. The 2015 Ridge Geyserville was a bit more rustic- more ripe but in a good way – just a bit too young now.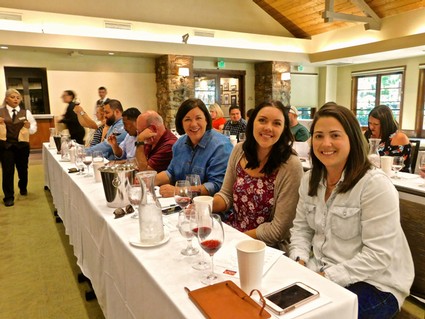 Finally, the Syrahs: I buy a lot of Northern Rhône Syrah, and the Domaine Faury from Kermit Lynch has always been one of my favorites. Saint-Joseph is very elegant and full of energy; at the same time more on the delicate side – typical of the appellation. I like our Syrah (the Fields Family bottling, tasted alongside the Domaine Faury) with a bit more bottle age – our 2014 definitely shows great character and liveliness, but is still a bit young. For instance, our 2013 now with two years' bottle age is just remarkable – pretty and elegant.
Lisa Gash (owner, PRIE Vineyards):
I would say that this tasting shows Lodi in positive light. Wines from Lodi can be made similar to or even better than their old world counterparts. In some cases, Lodi wines can express a specific varietal better than where the varietal originated!

Between us, I think our Vermentino had Mr. (Fred) Swan convinced that it was Italian version; as after it was revealed and placed on the table, he poured himself another taste and reconsidered it. He did that with one of the reds as well. So if we can impress some of the experts, we are headed in the right direction. (Our own note: We don't think Mr. Swan was actually "fooled" – but he did enjoy going back to re-taste the wines after they were unveiled).

I liked most of the Lodi versions for their fruit forwardness as well as their complexity and varietal steadfastness. After trying to figure out which was which, I also noted which of each pairing I liked best, and invariably it was the Lodi wines!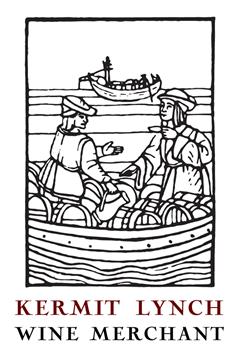 SPECIAL THANKS
We'd like to express our gratitude to the following for helping to put this edifying blind tasting together:
♦ Anthony Lynch, Kermit Lynch Wine Merchant; who personally recommended all the French wines (apart from the Picpoul de Pinet) in the tasting
♦ Nikki Scott DWS, CSW – wine.com's Recommendations Specialist & Merchandising Coordinator, who ably suggested the Picpoul de Pinet, Waterkloof Cinsault and Palacio de Fefinanes Albariño precisely per our stylistic requests
♦ David Amadia, President of Ridge Vineyards; who generously donated bottles of the all-time classic Ridge Geyserville to help us experience the basic differences between Sonoma County and Lodi grown Zinfandel
STOCKTON RECORD ON "HOW DO LODI WINES STACK UP?"
Earlier this week Stockton Record's resident wine (and sports) scribe Bob Highfill published his report on this blind tasting; sharing his wine notes as well as that of our two expert panelists, Mr. Swan and Ms. Parker Wong: How Do Lodi Wines Stack Up?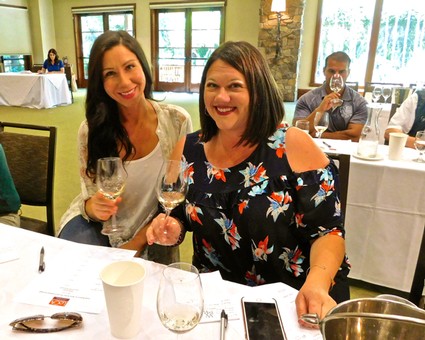 Comments