Letters from Lodi
An insightful and objective look at viticulture and winemaking from the Lodi
Appellation and the growers and vintners behind these crafts. Told from the
perspective of multi-award winning wine journalist, Randy Caparoso.

February 22, 2017 | Randy Caparoso
Majestic Zinfandel in all its guises (including Lodi's true-blue style)
This is Zinfandel Advocates & Producers' ZinEx week in San Francisco; which means, a great excuse to talk about one of our favorite subjects: California Zinfandel in all its wonderful, terroir driven varietal guises.
First things first: Lodi – our AVA (i.e. American Viticultural Area) – grows a lush, gentle, fruit forward style of Zinfandel; an overall style very much an expression of the region's sandy loam soils and moderate Mediterranean climate (comparable to St. Helena, Healdsburg or Paso Robles, Calif.), influenced by cool coastal air funneled through a break through the coastal mountains and the adjacent Sacramento-San Joaquin River Delta.
It is true, of course, that commercial bottlings of Lodi Zinfandel can (and do) come across as "big," ultra-ripe, and almost as sturdy in tannin and oak as other classic styles of California Zinfandel, such as those of Sonoma County and Napa Valley. Generous proportions of Petite Sirah – which produces darker wines stronger in tannin than Zinfandel – as well as exertion of strong oak barrel influences and various winemaking techniques geared towards deeper extraction and concentration of fruit and phenolics give vintners the capability of turning Lodi grown fruit into more powerful styles of Zinfandel, similar to that of much of the state. You can do lots in a winery to (as the former Governator used to say) "pump them up."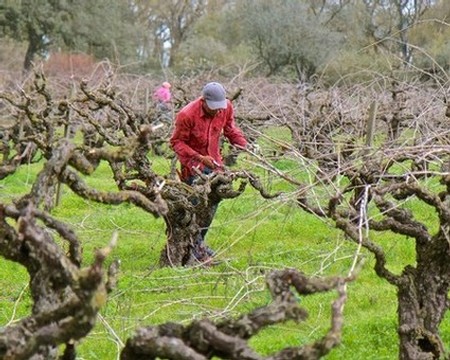 Nonetheless, true-blue Lodi Zinfandel – undiluted by Petite Sirah or other grapes, and more subtly influenced by oak aging – is a softer, rounder, more crisply balanced and upbeat style a Zinfandel than what is usually found in the rest of California. Although growers and winemakers have known this for generations, we've come to understand this much better in recent years, with the advent of more minimally crafted styles of Lodi Zinfandel.
By and large, Lodi style Zinfandels are also more fragrant, almost flowery, with red fruit qualities (cherry, raspberry, strawberry, cranberry, rhubarb, etc.) than most California Zinfandels, which often veer towards deeper toned, blackberry/plum qualities. This is not by growers' or winemakers' design. If Mother Nature meant for Lodi to produce naturally dark, tannin laden, ultra-ripe black fruit rather than flowery/red fruit oriented Zinfandels, she would have endowed the region with more mountains, red volcanic soils and colder summer nights.
There are, in fact, rockier, hillier grape growing spots on the eastern side of the Lodi Viticultural Area, falling in the far western foothills of the Sierras. However, the region's 19th century pioneers chose to plant in the lower (50-100-ft. elevation), sandier flatlands – where nary a rock or even pebble is found – around the City of Lodi. Why? Because Zinfandel – and its historic table grape companion, Flame Tokay – produced much higher quality fruit in this terroir. This was tried-and-true.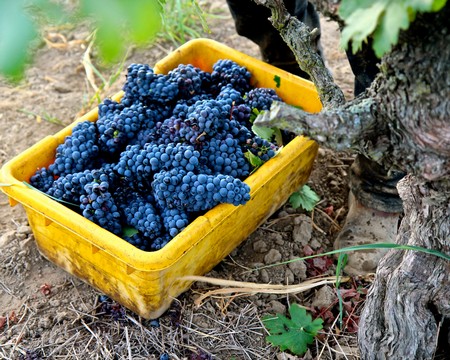 Therefore, virtually all of Lodi's old to ancient vine Zinfandel plantings fall within the official sub-appellation of Mokelumne River (with the exception of a handful of sandy swales in Lodi's Clements Hills AVA, which happen to be located right alongside the winding Mokelumne waterway). Deep-rooted vines, 50 to over 100 years old, tend to produce the finest Zinfandels. But even young vine Zinfandel thrives in Lodi's Mokelumne River AVA, producing consistently high quality, award winning wines. This is still tried-and-true.
The way we look at it is this: We love dark fruited, musclebound Zinfandels, just as we love finer, silkier, floral styles of Zinfandel. When we visit the Sierra Foothills to taste the meaty, strong boned, spice inundated Zinfandels of Amador County, or Mendocino Ridge where Zinfandels are leaner, sharper yet beautifully focused, or Paso Robles where the Zinfandels absolutely soar with bright, ripe, minerally sensations, all we can do is marvel at the diversity bestowed by each unique terroir.
We don't pretend that Lodi produces California's "best" Zinfandel; the same way that we couldn't choose an orange over an apple, the Beatles over the Stones, or a Jag over a good ol' Ford truck.
Still, if you like a more gentle, lush, fragrant or "feminine" (if you will) style of Zinfandel, Lodi may be the region for you. It is for us!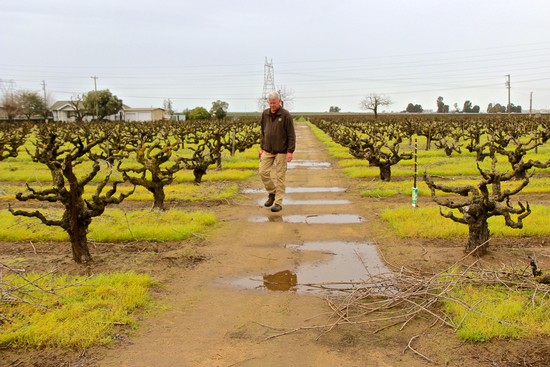 Comments