Letters from Lodi
An insightful and objective look at viticulture and winemaking from the Lodi
Appellation and the growers and vintners behind these crafts. Told from the
perspective of multi-award winning wine journalist, Randy Caparoso.

February 28, 2017 | Randy Caparoso
Winter pruning and speaking the language of grape vines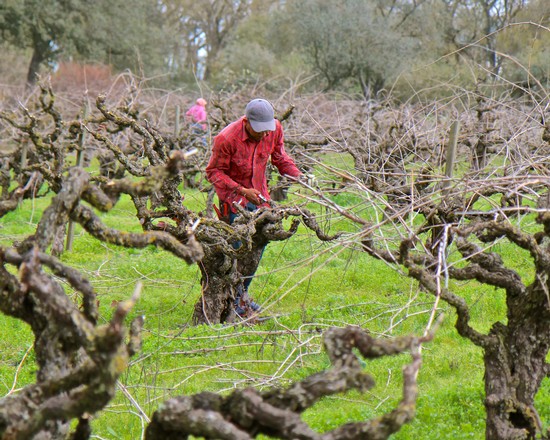 It may look quiet, here in the Lodi Viticultural Area at the end of February 2017. But out in the fields, hundreds of the local industry's most trusted hands are furiously pruning the grape vines before they come out of dormancy, which is typically about this time of year.
Weeks of biblical rains, of course, have delayed the process, which begins as early as November the previous year because, well, there are just so many darned grape vines to attend to.
Especially in Lodi. Lodi has more acreage of fine wine grapes than major regions like Napa Valley and Sonoma County put together. Almost twice as much as the entire states of Washington and Oregon combined. It is that way because Lodi winegrowers can; for reasons of economy and because Mother Nature has blessed us with the natural environment to do so.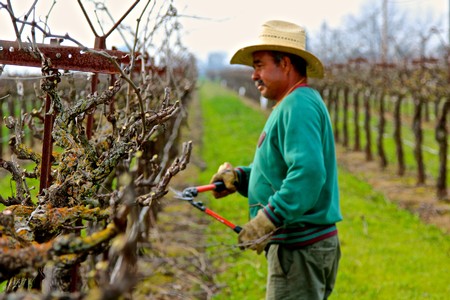 If you consider that there are approximately 600 vines on each of Lodi's 115,000 or so acres, that adds up to about 69 million individual plants that need to be touched, and artistically sculpted. That requires a lot of skilled hands, and probably a little more time than what they've actually been given to accomplish the task during the past two stormy months.
But it's not as if Mother Nature is willing to wait. In a conversation last week, Mohr-Fry Ranches' Jerry Fry told us: "I think bud break will take place about the usual time this year. The weather may have been wet, but temperatures above and below ground have not been any colder than normal. That tells us that 2017 is likely to proceed on schedule."
Why, you may ask, do vines even need to be pruned? Simplest explanation: if left un-pruned, grape vines grow in unruly, tangled messes, leaving production of quality fruit greatly diminished. Plus, without the yearly removal of dead and possibly diseased plant tissue, vines eventually expire.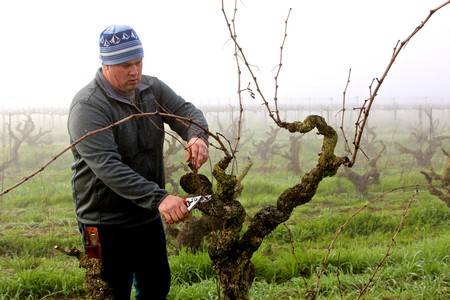 But we like the way Greg La Follette puts it. La Follette is a Sonoma County based winegrowing consultant who has recently been spending some time in Lodi; and now produces a Zinfandel from Lodi's oldest planting of the grape (Jessie's Grove's Royal Tee Vineyard) under his recently debuted Alquimista Cellars label. According to Mr. La Follette:
"I studied music before becoming interested in wine. So what I know is that a musician strives to understand the language of music, which is the science of music – things like timbre, meter, pitch, tone... You go to school to absorb these things, but what comes out is the art form we call music.
"Wine is the same way – what goes in is the science, and what comes out is the art. The art of winemaking is nothing more than the result of learning the language of yeast cell biology and vine physiology. It begins early each year when you approach each vine to do the initial pruning, and during the course of every season when you come back to it. The question is, how do you speak to a vine on its own level to get it to grow where you know it needs to grow and can grow?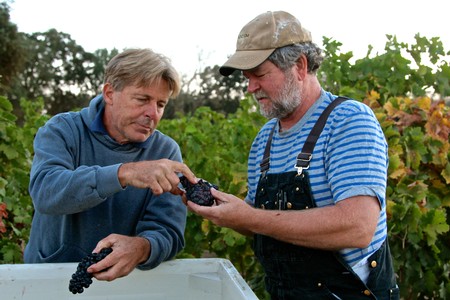 "Left to its own devices, all a vine wants to do is make a bunch of canes and leaves, but you want it to repartition its carbohydrate resources to make really yummy, dark and colorful berries. Then once you get a vine going, it finds a new mission in life, which is to be fruitful and multiply. We want to control the way it does that, too, to get the kind of berries that make better wine.
"The little dialogues that you have with the vines begin with understanding its language. That part is the technology. Once you know the technology, then you can forget all that and begin to make artistic wine. But you can never think you are ever bigger and smarter than a vineyard – the land, the rocks, the winds and weather. We're all going to be dust in the wind someday, when all this stuff will still be here."
That so eloquently said, a few more shots of winter pruning in Lodi: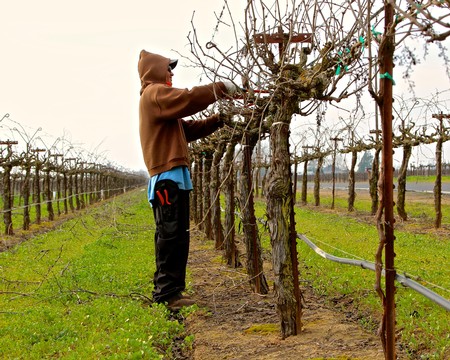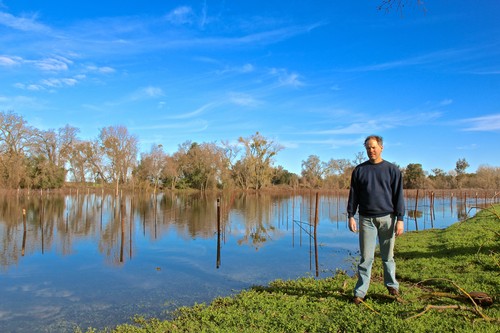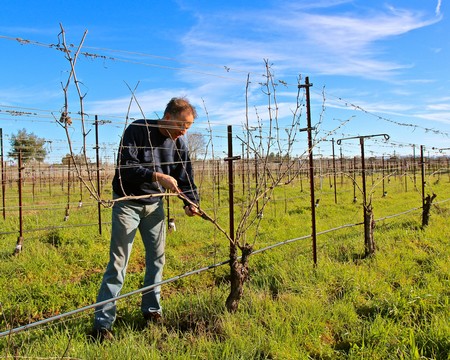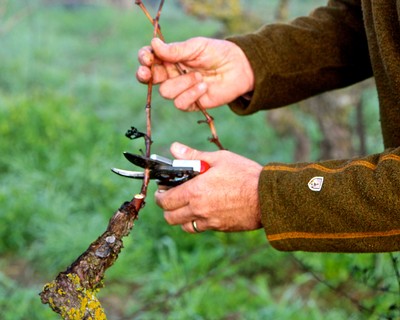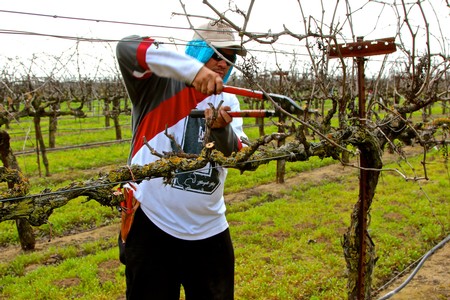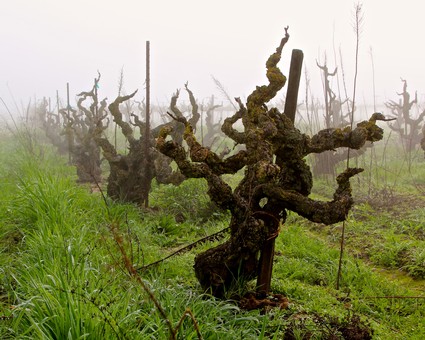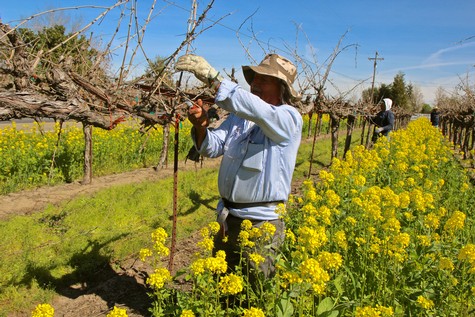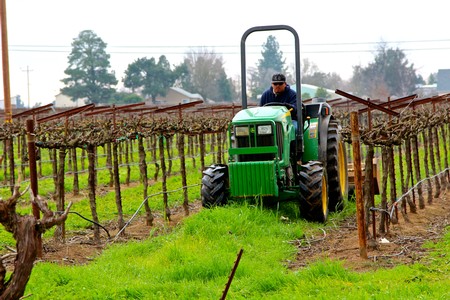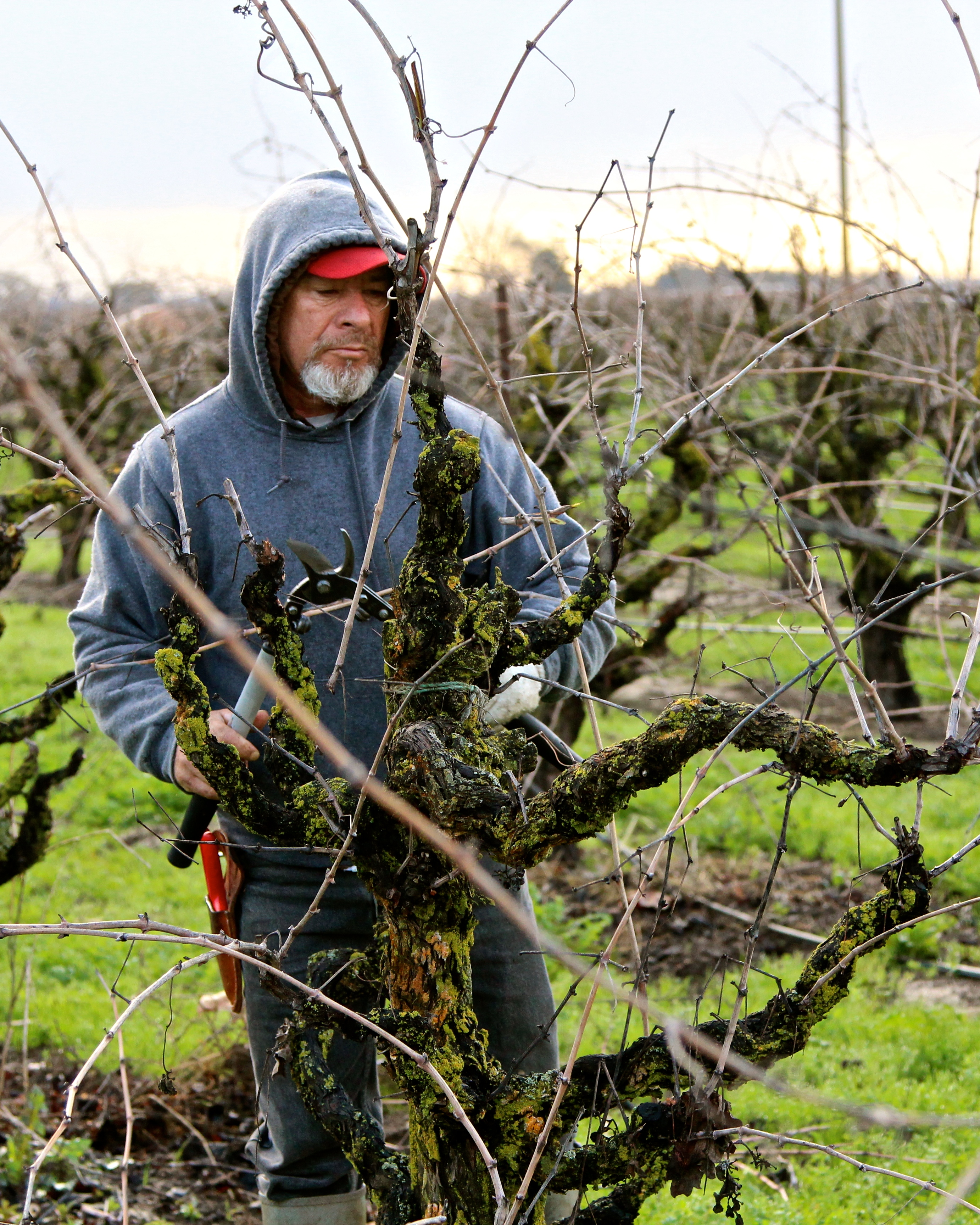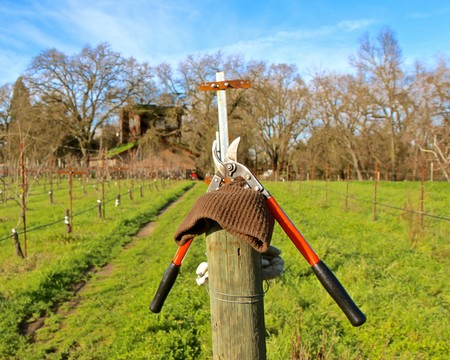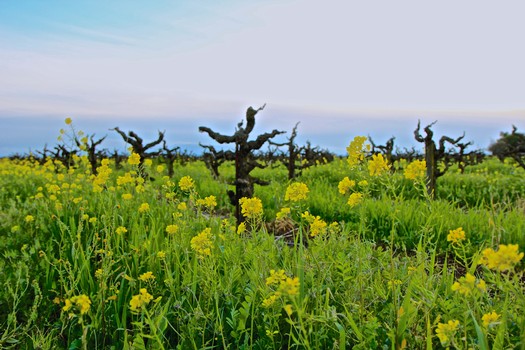 Comments