Letters from Lodi
An insightful and objective look at viticulture and winemaking from the Lodi
Appellation and the growers and vintners behind these crafts. Told from the
perspective of multi-award winning wine journalist, Randy Caparoso.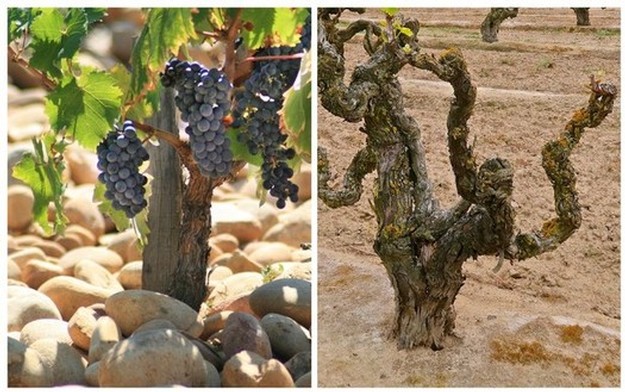 I once attended a Hospice du Rhône in Paso Robles — which used to be a yearly (but is now an occasional) celebration of wines for lovers of grapes grown in Mediterranean regions — and I was suddenly struck by a recurring theme voiced by guest vintners who were attending from France's Rhône Valley, as well as from Australia, and Spain's Priorat, Jumilla and the lesser known Méntrida region: They all grow grapes, they seemed to gleefully say, in "hot climates..."
Continue »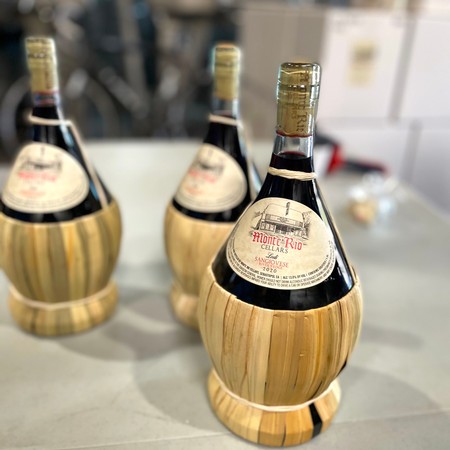 The latest two red wine releases by former Manhattan sommelier, Patrick Cappiello, are both fulfillments of one of his dreams: to produce a style of red wine Italians (and Italian-Americans) drank in copious amounts, which is out of traditional fiascos —the big, fat, straw-covered bottles long associated with wines from Tuscany's Chianti region.
It's not so much the age-old packaging Cappiello is looking for, but a style of red wine: bone dry, sturdy, yet zesty and light, with a little bit of a silky feel that makes the wine go down with an ultra-smoothness. The ultimate "food wines"...
Continue »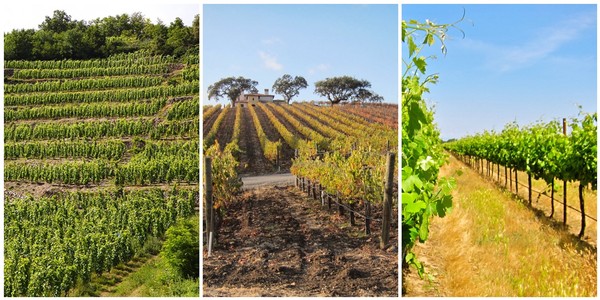 On the face of it, talking about wines being "balanced" was always perfectly okay. That is, until about ten years ago, when the term suddenly became politicized, like vaccines, gender identities or anything suggesting "natural." People started taking sides, and somewhere along the line the notion popped up that wines over 14% alcohol, or picked "overripe," are somehow inferior or less "balanced" than wines picked at lower sugars, and finished closer to 12% or 13% alcohol (i.e., ABV, or "Alcohol by Volume")...
Continue »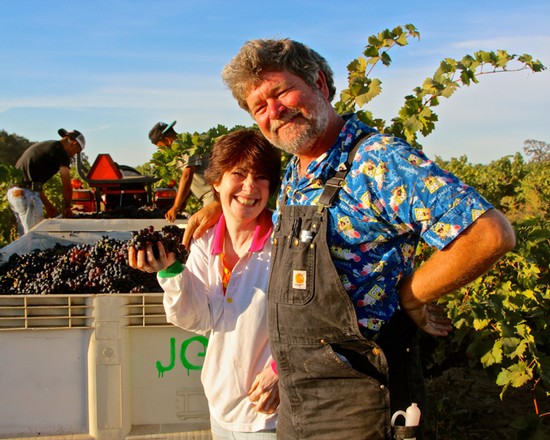 When I met the West Sonoma Coast-based winemaker Greg La Follette some 25 years ago, the first thing that struck me was what a bundle of contradictions he seemed to be. I knew he was known, and highly sought as an industry speaker and consultant, for being a winemaker with a mastery of the science of oenology. Yet everything he did seemed to gravitate towards making wines as "naturally" as possible. 
He spoke constantly of doing "unsafe" things in the winery — like "pushing the dragon's tail," I once heard of him say — yet all he could talk about was understanding the science behind it all, which always entailed work done in vineyards, not wineries. As if winemakers ("hose draggers," he likes to call them) were responsible for very little of how wines turned out...
Continue »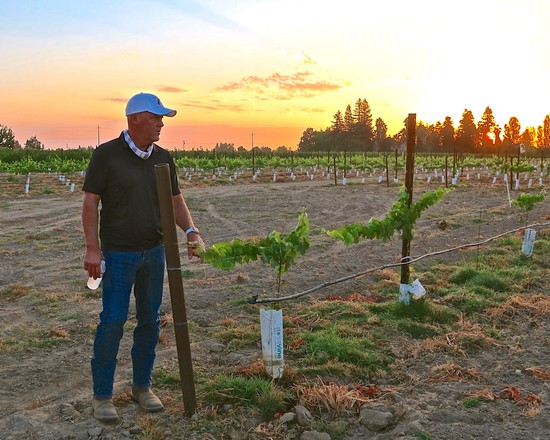 In our previous blog post, Progress of terroir-focused, vineyard-designate wines in Lodi, we discussed how wines with single-vineyard designations do not necessarily express sensory qualities derived directly from their respective vineyards' growing conditions. Or as terroir is frequently defined: as having a "sense of place."
Quite often, winemaker or winery house styles, or obsessions with attaining intense varietal character, have a tendency to blur or obliterate terroir expressions in commercial vineyard-designate wines (please see our recent post, How varietal character and terroir became generational bones of contention). In a world where 100-point scores and maintaining brand styles remain the highest priorities, focus on vineyard and even regional or appellation-associated characteristics usually falls by the wayside...
Continue »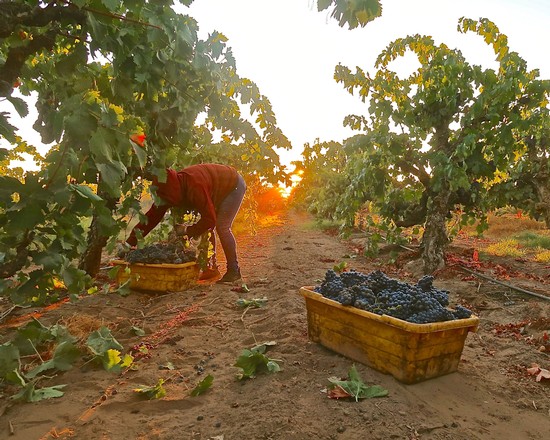 Terroir is a French term that entails the natural environmental factors, such as climate, soil, topography, aspect, elevation, latitude, etc., that have a direct effect on grape qualities, and ultimately on wines made from those grapes. 
Second, because vineyards, like wines, involve human input, viticultural traditions closely associated with regions or eras are often considered part of a region's or vineyard's terroir. 
Third, the word terroir is also frequently applied to sensory qualities in resulting wines in terms of their expression of "sense of place," especially when there is less priority placed on qualities such as varietal character or brand style. On a sensory level, a wine's expression of terroir is not necessarily, as the word implies, an earth- or mineral-related quality, although earthy or minerally qualities can certainly be part of it. The predominant sensory perceptions of terroir in a wine usually have more to do with qualities of aroma and palate sensations such as body (closely related to levels of alcohol in wine), acidity, and tannin...
Continue »


Celebrate the Spanish-Portuguese Grape Tailor-Made for Lodi
In honor of International Albariño Day (officially, August 2), eight Lodi wineries will open their doors to celebrate their seventh annual Lodi Tour of Albariño on Saturday August 7th and Sunday August 8, 2021. 
Open to the public, this 2-day celebration requires no tickets or reservations, and Albariño lovers will be free to visit participating wineries at their own leisurely pace throughout the weekend. The bonus is that each of the participating wineries will be offering special tastings exclusive to this weekend's celebration, along with special food pairings and discounts... 
Continue »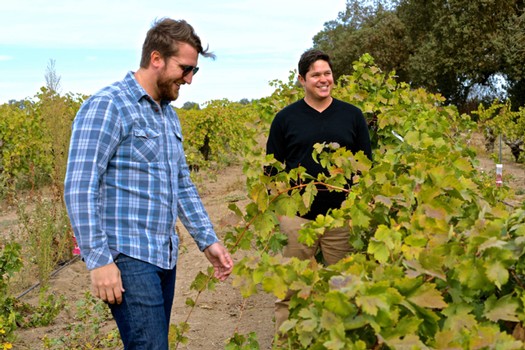 An indictment of varietal character
Among all the quality factors by which American wines have been evaluated, the most onerous, and increasingly dubious, is the conception of "varietal character."
Varietal character is the term used to describe sensory qualities associated with a particular grape identified on the label of a bottling. For instance, the varietal character of a Cabernet Sauvignon is often considered to be a red wine that exudes aromas of blackcurrant, dark berries, some degree of herbaceousness, and a full body and generous tannin. The varietal expectation of a Zinfandel is that of a very berry-like red wine, medium to full in body/tannin and zesty in flavor...
Continue »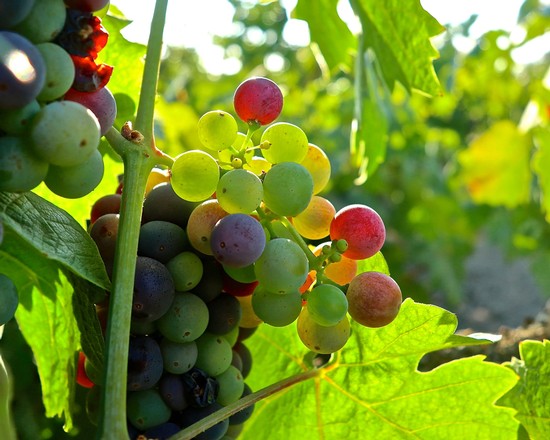 It's that time of year again, here in mid-July. Red wine grapes are in the midst of exchanging their green skin colors for coats of red, blue, purple, black, and all the shades in between. This stage of a wine grape's development is called veraison, from the French word véraison (simply meaning "change of color").
Veraison is also a signal that a grapevine is half-way through the process of yielding fully ripened grapes. Once red wine grapes turn color, they are usually picked within the next 40 to 50 days...
Continue »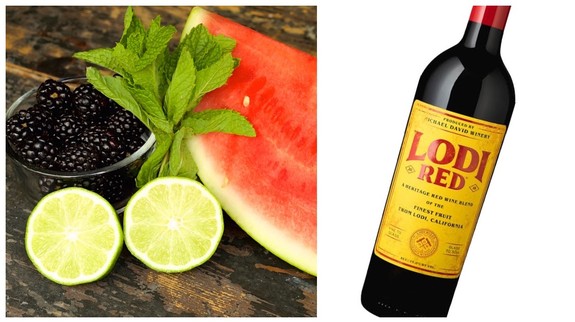 It's getting hot, and I don't have to tell you — it's hotter than usual. Mother Nature is telling us something. I'm not just talking about what we can do as citizens of the world, each of us doing our part to alleviate the extreme repercussions of climate change. But also what we can do as wine lovers to bring relief to ourselves, friends and family.
Number one, drink wine over ice cubes. We need to cool our body temperatures while hydrating ourselves. Alcoholic beverages, admittedly, have a way of removing rather than adding fluids to our bodies, but more than half of the wine drinking world came up with a solution to this perpectual predicament long ago: Drink icy wines with fruit juices. In other words, the drink many of us might have thought we said aloha to long ago — wine coolers...
Continue »