Letters from Lodi
An insightful and objective look at viticulture and winemaking from the Lodi
Appellation and the growers and vintners behind these crafts. Told from the
perspective of multi-award winning wine journalist, Randy Caparoso.

July 7, 2016 | Randy Caparoso
Verdelho is Lodi's gift to summer living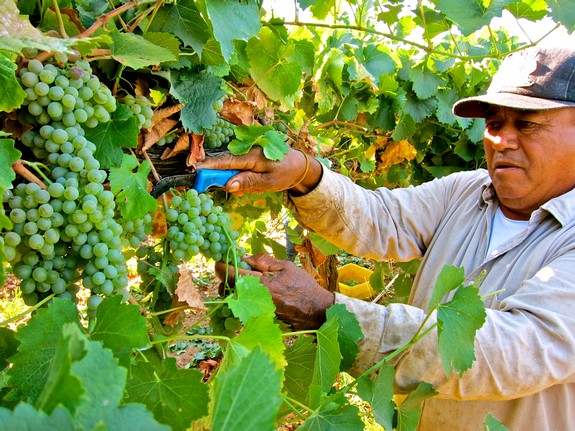 What do Americans eat during summer? If you go to Sunset Magazine's latest page proclaiming Fast & Fresh Summer Meals, you find a list of over three-dozen dishes with recipes for
• Grilled cilantro and pistachio pesto shrimp skewers
• Za'atar (Middle East herbs) and lemon grilled chicken
• Grilled salmon with mustard-wine sauce
• Pasta with basil, tomatoes and feta
• Tomato orecchiette with brie and basil
• Grilled shrimp with lemon-pesto rice
• Yogurt marinated chicken kababs with Israeli couscous
• Grilled trout fillets with crunchy pine-nut lemon topping
• Crab tacos
• Zucchini fusilli
... and you get the picture – lots of white or pink meats, or just vegetables or pasta, dressed in refreshingly tart, herby and/or earthy sensations.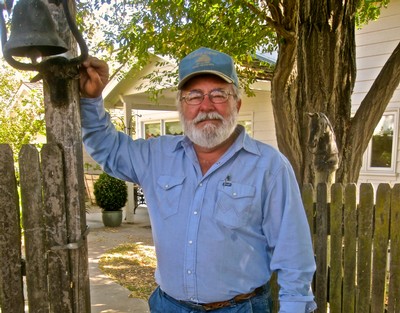 You know what also makes sense? That most of these dishes are ideally matched with white wines that are
• Light, dry and pure (i.e. largely unfettered by oak qualities)
• Lemony or citrusy tart (sans acid "adjustments")
• Scented with summery-fresh stone fruit qualities and/or sweet herb subtleties
Several white wine varietals naturally possess these qualities; but there is one that stands out particularly because it is made from a grape of somewhat unique (at least in California) provenance: Verdelho.
Verdelho, in fact, may be Lodi's gift to the California wine scene, and summertime gastronomy in general. It is a grape that, in her book Guide to Wine Grapes, Jancis Robinson MW writes, is "most closely associated with the fortified wines of Madeira," although it has done "notably well in hotter regions of Western Australia."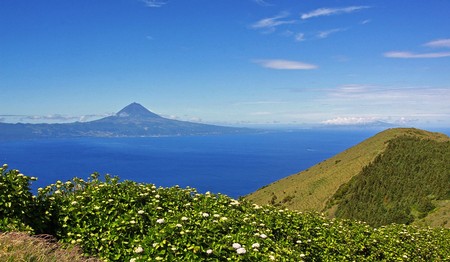 Here's the skinny: the Verdelho grown in Lodi comes directly from plant material imported by Ron Silva of Lodi's Silvaspoons Vineyards in the late 1990s. Mr. Silva found his Verdelho in Ilha do Pico – the "Island of Pico" – in amongst the Portugese Azores; 173 square miles of wind scrubbed volcano-top, located 1,079 miles off the coast of Portugal.
In the past Mr. Silva has produced several vintages of his own outstanding Verdelho under his now-defunct Alta Mesa label; but nowadays, he focuses entirely on grape growing – supplying Verdelho to a number of top artisanal producers, such as Fenestra and Las Positas in Livermore Valley (the latter, producing a gold medal winning 2015 that also garnered "Best of Class" distinctions at the 2016 California State Fair Commercial Wine Competiton).
The finest California Verdelho right now may very well be the 2014 Bokisch Vista Luna Vineyard Borden Ranch-Lodi Verdelho ($18), which comes from Bokisch Ranches' own vineyard, which in turn supplies a number of specialty "cool kid" producers such as Forlorn Hope and Odisea. The plant material used for the Bokischs' Verdelho, however, is also a "Silva Selection," originating from Mr. Silva's Silvaspoons Vineyards in Lodi's Alta Mesa Viticultural Area via U.C. Davis' Foundation Plant Services (where it is identified as Verdelho FPS 06; from Galt, at the north end of the Lodi AVA).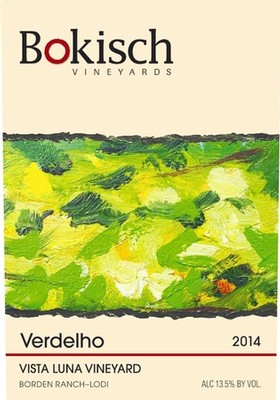 On the Bokisch Vineyards Web site, you read that "Verdelho is like the mist of the sea." Let your imagination digest that. Here's what we find in Bokisch's 2014 Verdelho: maybe a faint hint of briny ocean mist; but primarily a beautifully pure fragrance of Meyer lemon mixed with Key lime pie, tinged with a sweet green herbiness suggesting leafy lemon balm. On the palate, the wine is bone dry and medium-full in body; yet coming across as light in its feel, a lemon/lime tartness, and more unctuous than sharp in its silky texture. Your mouth waters for summery dishes.
In a conversation with Mr. Silva, we are told: "I was inspired to plant Verdelho after a visit to Pico. I was there to see where my grandfather was born. When driving around the island I came across a sign that said 'Zone of the Verdelho' - in Portuguese, of course. I was intrigued. Looking around, I saw vineyards surrounded by a rat's maze of black basalt rock walls – everywhere you go on Pico you see these walls, built to protect vines, and fig trees, from the stiff winds and constant spray of sea salt coming off the Atlantic.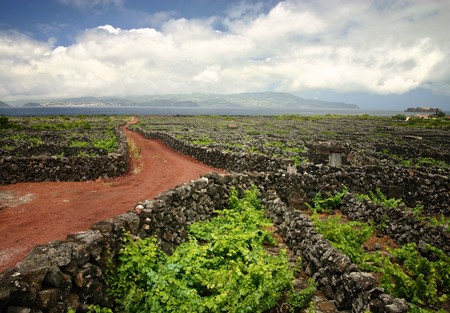 "Long story short, somehow a few cuttings snuck into my suitcase, I don't know how. I got them home, and when I began planting Silvaspoons, the Verdelho was among the first to go into the ground, in a block right behind my house, and later in another block on Mingo Rd."
Silva now cultivates some 350 acres of wine grapes. Grapes like Zinfandel and Petite Sirah pay the bills, but a good 12 acres are devoted to Verdelho as well as other lesser known Portuguese grapes; notably, the black skinned Tourgia Nacional, Touriga Francesa, Tinta Roriz (a.k.a. Tempranillo), Souzão, Tinto Cão, Alvarelhão, and Trincadeira. This amounts to a true labor of love, since Silva often needs to get on the phone to persuade vintners to sample his Portuguese varieties.
"But when you walk around and look at the vineyard," says Silva, "you can see why it's worth the trouble. The Portuguese varieties grow beautifully here in Lodi. The fruit quality is outrageously good."
Admits Silva, "I also confess that it's satisfying because it's part of my heritage. My grandfather came to California with the first wave of Portuguese immigrants, around 1910. We started out in Hayward, but I came to Lodi about 40 years ago. You look at the sky and feel the wind coming in from the Delta, and you realize why so many other Portuguese families came directly to Galt – it looks just like Portugal!"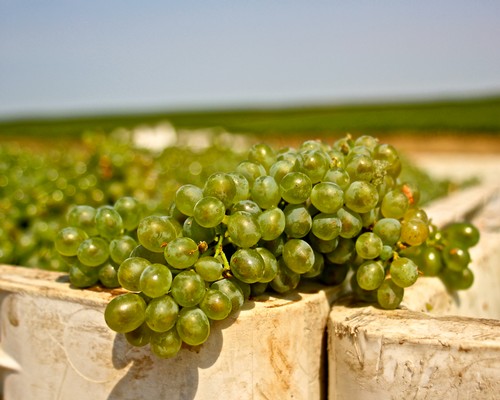 Comments