Letters from Lodi
An insightful and objective look at viticulture and winemaking from the Lodi
Appellation and the growers and vintners behind these crafts. Told from the
perspective of multi-award winning wine journalist, Randy Caparoso.

April 27, 2022 | Randy Caparoso
The Christopher Cellars Sprague Family Vineyard Cinsaut is a harbinger of more great things to come for the Lodi AVA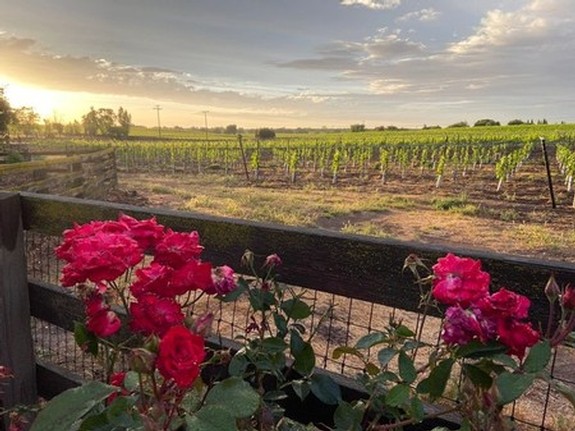 Still, another sign that the Lodi Viticultural Area is moving in the right direction is the upcoming May release of the 2021 Christopher Cellars Sprague Family Vineyard Cinsaut ($30), which carries a Lodi appellation but is grown in the Clements Hills sub-appellation of Lodi.
This varietal red is a seemingly effortless expression of Lodi; that is, the region's propensity to yield rounder, fruit-forward wines, reflecting the region's gloriously undiminished summer sun. The wine itself is bursting with a bright fruit aroma and flavor suggesting spiced cranberry and blueberry pie, couched in a soft, medium, sleek, easy yet zesty-edged medium body (finished with just 12.21% alcohol). There is a very moderate tannin structure, and the oak influence (6 months in strictly neutral French oak) is practically nonexistent, allowing the naturally compelling qualities of the grape to ring clear and free.
The winemaking practices of Christopher Cellars owner/winemaker Chris Mora applied in the 2021 vintage were also conducive to the grape.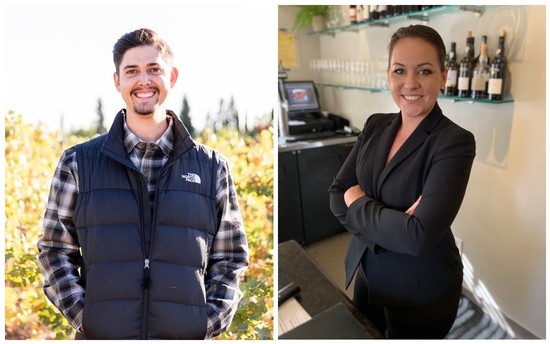 According to Mr. Mora:
In 2021 I switched all my winemaking to 100% native fermentation and native malolactic fermentation [i.e., the naturally occurring conversion of sharper malic acid to milder lactic acid]. We picked the Cinsaut at 21.5 Brix [i.e., sugar reading], really focusing our picking decisions for all our reds on acid. I like to consider our winemaking as "low intervention" and allow the varietal characteristics to come forward.
Above all, however, it is the connection between the Cinsaut grape and AVA (i.e., American Viticultural Area) that is fortuitous.
Cinsaut is a grape that thrives in wine regions around the world that are characterized by a Mediterranean Climate — marked by cool, rainy winters and warm to hot, bone-dry summers — which describes the Lodi appellation to a T and includes countries all around the Mediterranean Sea. No matter how hot the climate, Cinsaut is a grape that produces red wines of great freshness and natural balancing acidity.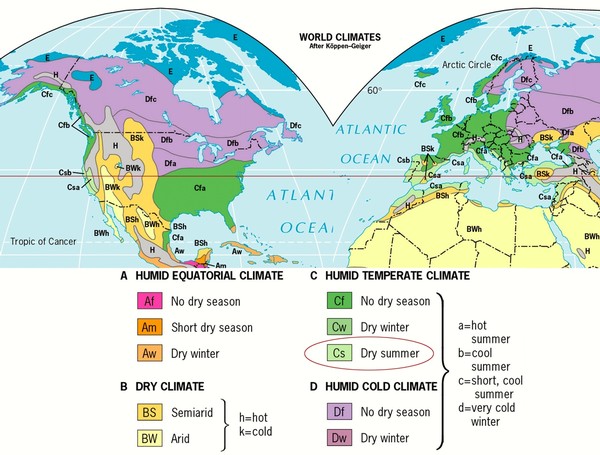 Hence, Cinsaut serves as a key component in blends grown in France's vast Languedoc-Roussillon (where it is blended in reds consisting of Grenache, Carignan, and Syrah), the equally vast Provence (where it is a key ingredient in Grenache or Mourvèdre based rosés) and the Southern Rhône Valley (where it is one of 18 varieties used in Châteauneuf-du-Pape).
Elsewhere along the Mediterranean Basin, the Cinsaut grape has emerged as one of the three major grapes (along with Carignan and Cabernet Sauvignon) of Chateau Musar, the legendary Bequaa Valley, Lebanon estate established in 1930 on a 3,300-foot slope.
In South Africa, it was both the high-yielding and fruitful qualities of Cinsaut that made it one of the country's major grapes going as far back as the late 1700s. South Africa still cultivates quite a bit of "bush vine" (i.e., head-trained) plantings of Cinsaut that are over 40 or 50 years old.
But the oldest planting of Cinsaut in the world still exists on the west side of Lodi's Mokelumne River appellation: the Bechthold Vineyard, originally planted in 1886 as California's own version of "bush vines" on its own natural roots in sandy loam soil by Joseph Spencer, and is still owned by Spenker's descendants (although, today, organically farmed by the Phillips family of Michael-David Winery).
The Bechthold Vineyard, now sourced by over a dozen prestigious handcraft wineries each year, has become such a legend in the California wine industry that it was only inevitable that contemporary grape growers would begin to try their hand at it, despite the variety's reputation for illicit over-production in high-vigor soils such as Lodi's.
The 2021 Christopher Cinsaut is a prime example: sourced from the Sprague Family Vineyard, consisting exclusively of just over 4 acres of Cinsaut planted in May of 2018 by Gordon Sprague. According to Mr. Sprague, "In 2021 we harvested 21 tons, but that required dropping over a third of the fruit just after veraison [i.e., the yearly turning of red wine grape skin color from green to black]."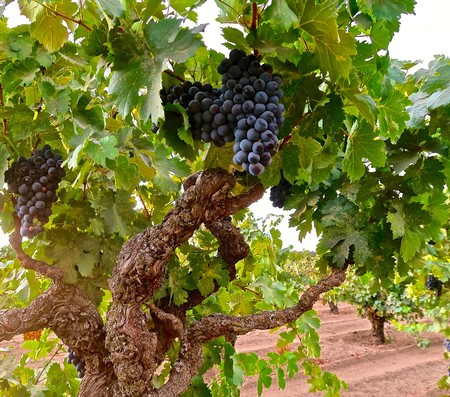 Continues Sprague, "We planted the Cinsaut on a GDC trellis (i.e., Geneva Double Curtain, a wired system that splits the canopy of leaves over the top] which allows more light, and the vineyard's old, heavy, red rocky loam is also planted with a cover crop of peas, rye, oats, and vetch."
In recent years, Lodi wineries such as McCay Cellars and Acquiesce Winery & Vineyards have been sourcing Cinsaut from Sprague Family Vineyard, primarily to supplement their dry rosé production. In 2021 McCay planted a small block of his own Cinsaut, and Acquiesce has recently cleared a commercial block of Zinfandel to plant its own Cinsaut as well.
In 2020, Lodi's Mike Agnagnos recently grafted Cinsaut to 2 acres of existing vines on Scottsdale Rd., an ultra-sandy corner located along the old railroad tracks south of the City of Lodi. His ready source of winery clients includes minimal intervention style vintners such as Christopher Miller MS of Seabold Wine Co.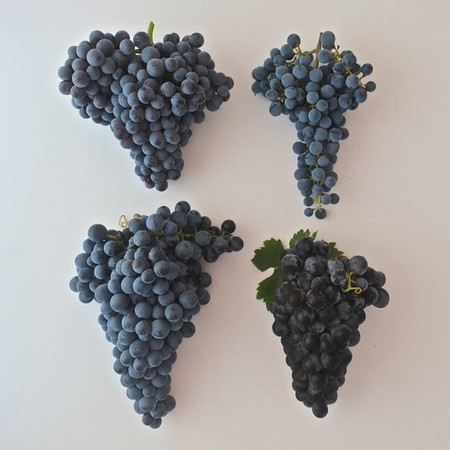 Typical Lodi-grown cluster samples of classic Mediterranean Climate grapes (clockwise, from top left): Grenache, Syrah, Cinsault, and Mourvèdre.
Recently, Ridgely Evers, the owner of Sonoma's DaVero Farms & Winery, told us, "The art of winemaking is not about ripening fruit, it's about ripening fruit at an optimal balance within its environment. Northern European grapes [such as Cabernet Sauvignon and Pinot Noir) grown in Mediterranean climates produce excess vegetative growth, necessitating more severe hedging and fruit dropping, because the DNA of these plants is not naturally suited to the climate."
Grapes such as Cinsaut share the intrinsic attribute of being optimally suited to Mediterranean Climate regions such as Lodi's with grapes such as Zinfandel, Carignan, Grenache, Sangiovese, and Vermentino. It is a suitability that Lodi's 1800s grape pioneers recognized from the very beginning, and it is a suitability that bodes well for the future of this region, already the largest (in terms of grape acreage) in the U.S.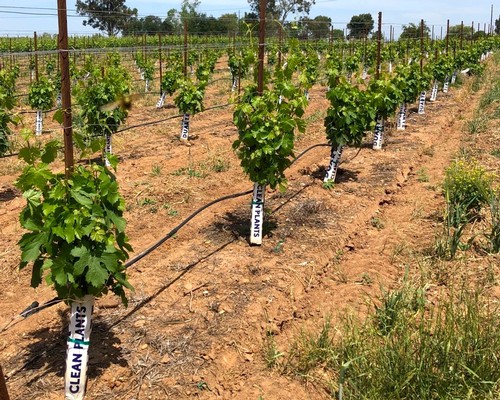 Comments