Letters from Lodi
An insightful and objective look at viticulture and winemaking from the Lodi
Appellation and the growers and vintners behind these crafts. Told from the
perspective of multi-award winning wine journalist, Randy Caparoso.

April 18, 2022 | Randy Caparoso
Micro-sized Drava Wines carves out its own place in the Lodi wine scene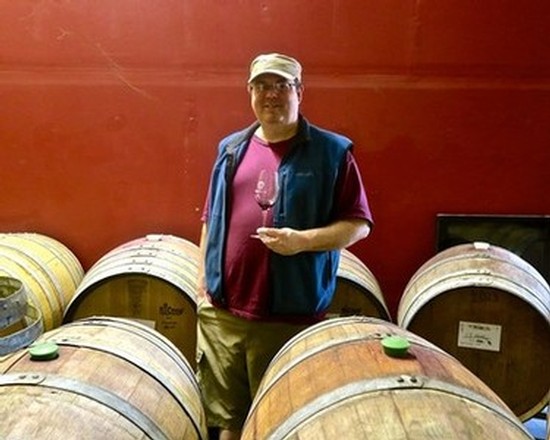 Drava Wines co-owner Steve Carson regularly describes his Lodi appellation winery operation as garagiste. In fact, he says, "We are as garagiste as it gets."
Garagiste, as you might surmise, is French for "garage." The term first clicked in Bordeaux, France during the mid-1990s, when a group of home winemakers in Bordeaux began to produce and sell minuscule amounts of red Bordeaux literally in their garages. Hence, the imaginative parlance of the time, vins de garagiste, or "garage wines."
Naturally, wine media began to pick up on the concept, especially as alternatives to the more stately, austere styles of red Bordeaux produced by the traditional chateaux of this historic region. Vins de garagiste tended to be bolder, fuller-bodied, generally more richly fruited, and oakier styles of wines.

Inevitably, the idea was co-opted in California, where everyone and their brother aspires to be a winemaker. Literally, in the case of Drava Winese, which is owned and operated by brothers Steve and William Carson. There is now even a Garagiste Wine Festival held in California each year. The festival organizers define California garagistes as producers of less than 1,500 cases each year. Drava's yearly production is even tinier — averaging only about 200 cases.
The products of Drava Wines, however, are made in an actual winery, although located in a room no bigger than some people's walk-in closets, adjoining the Drava tasting room in an industrial center next door to a rock quarry on the east end of E. Turner Rd.
Drava Wines is also garagiste-like in another sense: All of their red wines are deliberately crafted in, as Steve Carson puts it, "a full-bodied style with lots of color extraction and good, strong phenols" — phenols being the phenolic content derived from the skins, seeds or stems of grapes that give red wines their thick tannin feel.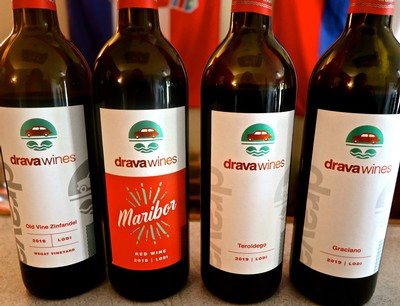 If you prefer a lighter, softer, more subtle style of red wine, Drava Wines may not be for you.
But this little winery that could, says Mr. Carson, is at something of a crossroads. Of the two brothers, Steve Carson serves as the winemaker. He is the one with a degree in Viticulture & Enology from UC Davis. His brother William, who attained an Economics degree from Vanderbilt University, has served as the face of the family business during most of the past six years, while Steve served as more of the "mad scientist" behind the scenes.
But no more. William is currently away, doing work in Slovenia, and Steve is now stepping up, front and center. According to the winemaking brother, "I had been away from Lodi working a pharmaceutical scientist job at Johnson & Johnson in Vacaville for the past 17 years. I just retired [at the end of March 2022] and am now very excited to be able to fully dedicate myself full-time to the winery, and help elevate the Lodi wine brand."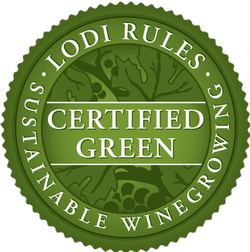 Adds Carson, the plan is to continue "sourcing from Lodi's best growers and vineyards... [especially] old vine and all the LODI RULES [i.e., vineyards that are certified sustainable] wines I can make." The beauty of being small, he says, is "I have 100% flexibility to make whatever I want, and having complete control over everything I do." This, of course, is as "handcraft" an approach as it gets — or as Carson brazenly puts it, "garagiste."
There is a lot to like about Drava Wines' current line-up. Most are decidedly not for the faint of heart, yet they are very "Lodi" in their celebration of plump, sun-ripened fruit, just the way many Lodi wine lovers like them. Some highlights: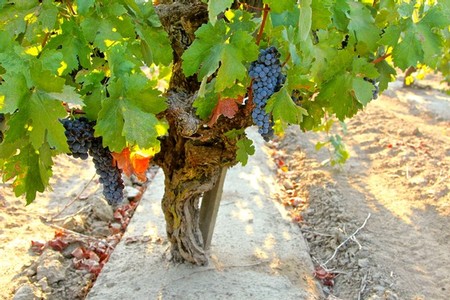 2018 Drava Wines, Wegat Vineyard Lodi Zinfandel ($27) — This is the quintessential "west side" Lodi Zinfandel in its richly aromatic black and red berry fruit profile tinged with a pungent dose of loamy earthiness — signatures found only in this part of Lodi, nowhere else in California. On the palate, the lush, earthy fruit is embedded in a rounded, full-bodied feel (15.4% ABV), chubby as a fruit-stuffed Christmas goose. "This is our fifth vintage of Wegat Vineyard Zinfandel," says Carson. "From the beginning in the winery, it reminded me of cloudberry" — referring to a Northern European fruit used by the Finns to make jams, juices, tarts, and an aromatic liqueur. "Cloudberry" or not, Lodi wine lovers will recognize this wine as very "Lodi."
2019 Drava Wines, Lodi Teroldego ($27) — In Lodi, the Teroldego grape, which originated in the Alpine regions of Northern Italy, is cultivated primarily for its saturated color and high tannin attributes, extremely useful in the red wine blends popular today. In rare 100% varietal bottlings such as this, it is a purplish ruby red, intense, concentrated, big, dense, and filling. Drava's website mentions "brown sugar" and "baking spices." Mr. Carson opines, "I think this is a rising star grape for Lodi... it reminds me of Cabernet Sauvignons from Napa's Rutherford district with its eucalyptus-like character." If anything, there's nothing shy about this wine, and it may be just the thing for a good grilled steak, roasted leg of lamb, or venison.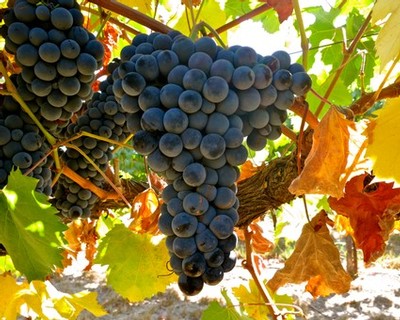 2019 Drava Wines, Lodi Graciano ($27) — This medium-full bodied, 100% varietal red could be described in several ways, depending upon your perspective. Unique, distinct, peculiar, odd, weird, funky — whatever word you use, it wouldn't fall under the category of "mainstream." The nose is sweet-toned, with notes of blackstrap molasses and balsamic vinegar, and a baked, caramelized fruit tone that Carson likens to "chocolate mousse." The body, full yet not overly weighted, comes across as filling and craggy, like climbing up a Mount Rushmore if the faces of John Malkovich, Christopher Walken, Steve Buscemi, and Tommy Lee Jones were carved into it. You know, the "oddballs" with the most character — that's how a Graciano can be.
2018 Drava Wines, Lodi Maribor Reserve Red ($34) — The Carsons consider the "Maribor" blends to be their signature reds; 2018 consisting of fruit from iconic Lodi vineyards — Zinfandels from Mohr-Fry Ranches (40%) and Wegat Vineyard (20%), plus Mohr-Fry Ranches Petite Sirah (40%). It is unabashedly extracted and full-bodied in the house style (15.3% ABV), yet retains a plump, finely textured veneer, mixing in black and red berry fruit aromas with a touch of earthiness, smidgens of sweet/green tomato leaf and roasted meatiness. As every good and interesting blend should be, a multifaceted profile, unique unto itself. Very "Drava."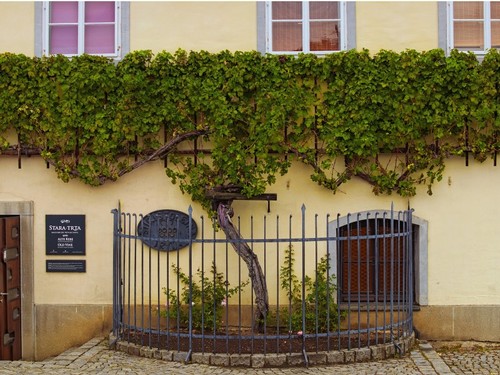 Comments