Letters from Lodi
An insightful and objective look at viticulture and winemaking from the Lodi
Appellation and the growers and vintners behind these crafts. Told from the
perspective of multi-award winning wine journalist, Randy Caparoso.

March 29, 2017 | Randy Caparoso
Why Lodi is a barbecue lover's dream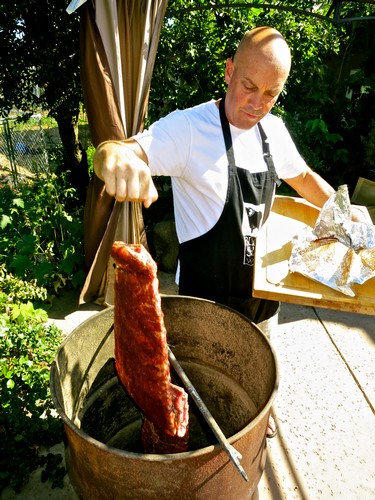 Are we overstating things when we say that Lodi wines are ideal for barbecued foods?
Hear us out: Lodi is known – and sometimes faulted (particularly by more narrow minded wine press) – for growing softer, lusher, fruit-forward styles of wine.
We get that; but we also know there are advantages. Our climate falls within the warmer spectrum of what is defined as a classic, dry seasonal Mediterranean climate. That is to say, Lodi's average temperatures are on the par with the mid-to-upper sections of Napa Valley (St. Helena and northwards) as well as Sonoma County regions up around Healdsburg, but without as much fog influence during the growing season.
This results in slightly narrower diurnal swings – summer nights that are not quite as cold, and summer days that are not quite as hot – which, when you think about it, are closer to what you actually find in the Mediterranean Basin (where classic "hot" wine regions, like France's vast Provence, are even narrower in diurnal swings than anywhere on the West Coast). This subtle difference has an impact on grapes, and ultimately on Lodi's unique style of wines.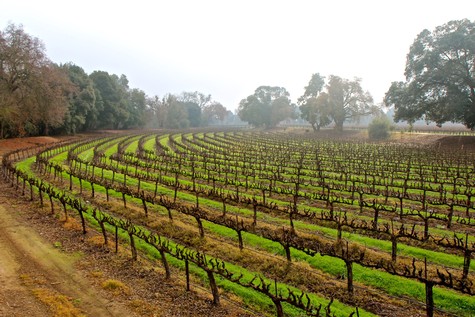 The other major factor: A good chunk of Lodi's wine grapes are grown in the historic sub-appellation of Mokelumne River, surrounding the City of Lodi. This region is defined by low, flat topography (50-150-ft. elevation) of consistently deep sandy loam, completely devoid of rocks or gravel – soil types that, like the climate, are highly conducive to softer, lusher styles of wine.
But here's the thing: Many wine lovers prefer soft, lush, smooth yet rich styles of wine expressive of the fruit from which they are made. In a sense, these are more balanced, if unabashedly gentle, wines. The wine lovers who dig this – representing a good majority of the American wine consuming public – are not as partial to wines that are hard, rough, sharp or drying.
Thus, it is absolutely no coincidence that Lodi is easily the largest supplier of wine grapes to the American wine production industry. More acreage of Vitis vinifera – Cabernet Sauvignon, Chardonnay, Merlot, Sauvignon Blanc, Zinfandel, Pinot Noir, Albariño, Zweigelt, you name it – than Sonoma County and Napa Valley combined. A good deal more than what is grown in the entire states of Washington and Oregon put together. No single American wine region comes close.
Simply put, wineries big and small know that Lodi is the ideal region for growing the greatest variety of premium quality wine grapes; and therefore, this is where they get 'em.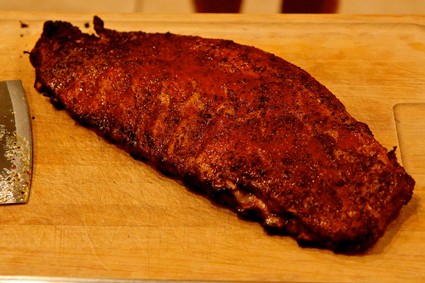 Now about barbecues: What is it about the taste of barbecued foods that always sounds so sweet, makes your heart skip a beat, heals the sick, raises the dead and makes little girls talk out of their heads?
This answer is no secret either. Barbecued meats and vegetables are smoky, even charred; and there's something about smoky, charred foods that makes mouths salivate. The response may be primitive, but it's real.
Barbecues are also often seasoned with beguiling combinations of cayenne or red pepper flakes, ground pepper, onion and garlic powder, paprika, herbs like oregano and thyme, and often exotic ingredients like cinnamon, ginger, clove, sandalwood, nutmeg, etc.
Then there is the matter of sauce. Oh, how barbecue lovers crave their sauces; which, more often than not, are palate-jarring combinations of sweet, hot, tart, salty, bitter and even high umami sensations: pungent vinegar, brown sugar, honey, onions, mustard, and often, chili spices, liquid smoke, Tabasco, Worcestershire and good ol' ketchup.
And that's just one culinary direction. Then there is the Asian or Hawaiian styles of marinades; when barbecues are soaked and slathered in soy sauce based liquids inundated with cloves of garlic, chunks of ginger, and generous doses of sugar to balanced out the saltiness of the soy sauce; plus the addition of chili spices, sesame seeds, Worcestershire, hoisin, pineapple, beer or saké, rice or white wine vinegars, mustards or wasabi, ponzu or yuzu, star anise, green onions or mint, etc.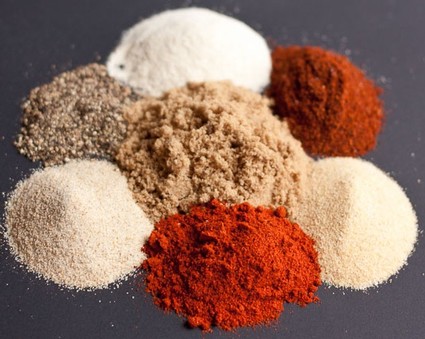 Barbecued foods, in other words, are meant to touch every part of the palate, tickle the nostrils, and ultimately, reach that part of the brain that tells you, "This may be a dangerously sensory overload, but I'm lovin' it!"
That said, let us circle back to the subject of wine: No, barbecue as a food group (as Southerners half-seriously describe it) is not exactly ideal for refined, delicately balanced red wines like Pinot Noir. Barbecued foods tend to clash, like Goofus and Gallant, against the heavy dose of tannin and oak typical in red wines like Cabernet Sauvignon. Most barbecues usually run roughshod over finer nuances of expensive Chardonnays.
However, there are many wines that go great with barbecues. Wines with tannins that are round and soft enough to avoid fighting the sweet/salty/spicy sensations of marinades and sauces. Wines that are lush and fruit forward enough to balance out the sweetness and savory umami tastes of typical barbecue sauces; yet have just enough meatiness to easily absorb the fat of barbecued meats. What are those wines?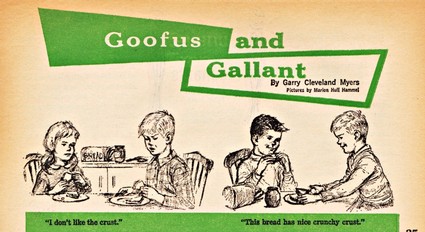 Why, of course, wines that are direct reflections of the typicity of Lodi's warm, moderated Mediterranean climate and porous sandy soils.
Ergo: Lodi was made (by Mother Nature) for barbecue!
Now that that's settled, let's go over the three different barbecue dishes that our 2017 Lodi ZinFest guest chef Chad Rosenthal is planning to present at our upcoming "Up In Smoke" ZinFest Barbecue Experience:
• Texas Smoked Beef Brisket
• Memphis 15-spice Dry-Rub Pork Ribs with Mustard Slaw
• Alabama Smoked Chicken Tacos with Lexington Red Slaw and White BBQ sauce
Chef Rosenthal – a Food Network personality who is also the owner of a modest empire of barbecue and Asian style restaurants in the Philadelphia area – tells us that his favorite barbecue "regions" are Texas, Memphis and Alabama. He also makes a point of mentioning that he loves to combine Asian ingredients with traditional barbecue flavors of the American South.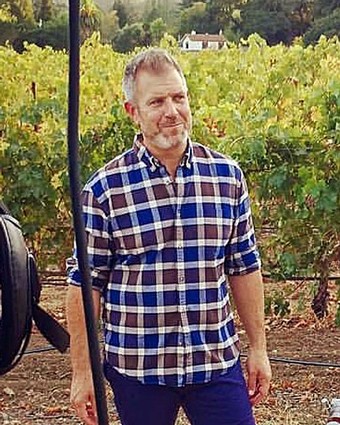 Our wine-related thoughts:
Texas Smoked Beef Brisket
If there is any type of barbecue that needs fruit forward, barrel aged red wine, it's Texas smoked beef brisket. Think about it:
• You need a little smokiness from oak to enhance the smokiness in the brisket.
• You need it to be a red wine, because red wine has the tannin to absorb the fattiness of the beef.
• You need it to be a red wine with soft, round tannins because brisket is a leaner cut of beef.
• You need the red wine to have pungent fruit qualities and a little bit of peppery spice to ring in the lethally sweet/spicy/salty/vinegary sauces often enjoyed with Texas barbecue.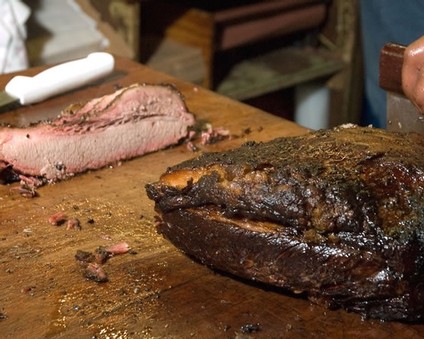 If this sounds like a job for Lodi style Zinfandel, you've guessed it. The beauty of it is that it doesn't even have to be expensive to taste like a million bucks. $14 to $24 labels such as Michael David's Seven Deadly Zins, DFV's Gnarly Head, Tierra Divina's !ZaZin, Heritage Oak's Zinhead, Macchia's Mischievous, or the "regular" Zinfandel bottlings of producers like LangeTwins Family, Klinker Brick or Harney Lane are not just plenty good, but even better than sturdier $25-$75 bottlings precisely because of their luscious, pliant fruit qualities.
Memphis 15-spice Dry-Rub Pork Ribs with Mustard Slaw
The "sauce vs. dry rub" argument between connoisseurs of barbecued meats will rage on forever, but this is the general drift: Dry rub cognoscente truly appreciate the subtle interaction of multiple spices on a piece of fatty meat like pork ribs, and they don't like things like ketchup sauces to mess it up.
Dry rubs seasonings typically entail chili spices (including paprika), and cracked black pepper and mustard seed. In which case, red Zinfandels, with mildly mildly peppery spiced aromas, are an ideal wine match; but here are three other ideas that a dry rub connoisseur might seriously consider, and why: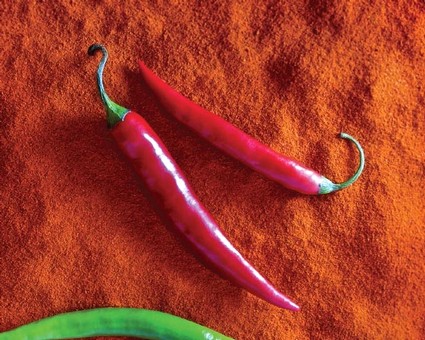 Paprika chile: indispensible American BBQ spice (image from herbco.com)
• Syrah is also typically spicy in its scent, but also little more floral (think violet or lavender) and finely textured than most Zinfandels, and also a little fuller in tannin, which makes it all the better for the fattier taste of pork ribs. Finer Lodi grown examples include those of Klinker Brick's Farrah, Fields Family, or Michael David's 6th Sense.
• Petite Sirah is a quintessential pepper-spiced varietal red, with fruit qualities veering towards black fruit or blueberry (as opposed to the black cherry/strawberry of most Lodi Zinfandels); plus the round yet generous grip of tannin necessary for slabs of pork ribs. Michael David's Earthquake, Rippey Family, Harney Lane, Mettler Family, Oak Ridge's Maggio label are among Lodi's more peppery spiced examples.
• Grenache grown in Lodi is particularly spicy; in fact, downright perfumey in black pepper, clove and mace qualities, mingling on the palate with a gentle silkiness that is strikingly Pinot Noir-like. – all the better to appreciate the delineated sensations of dry rub seasonings on baby back pork ribs. Look for either the McCay Cellars Grenache or Bokisch's Terra Alta Vineyard Garnacha.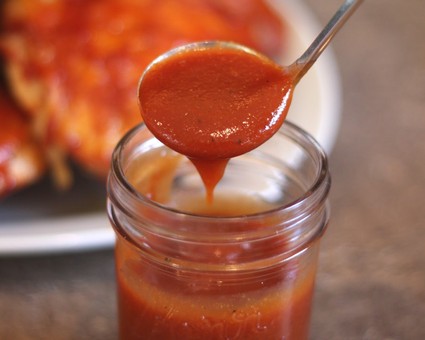 Alabama Smoked Chicken Tacos with Lexington Red Slaw and White BBQ sauce
Chicken is less fatty than pork or beef, although Chef Rosenthal will be firing up his smoker to thoroughly inundate this lean white meat with nostril tingling sensations.
Again, it is the softer, rounder, less expensive styles of Zinfandel that is ideal for chicken tacos, but that's not the only choice. Three other great ideas:
• Smoked chicken tacos is where good ol' Chardonnay comes in handy; epecially those highlighted by subtle oak qualities, such as those of Lodi's Harney Lane, Oak Farm, Watts' Upstream label, Stama, or Van Ruiten Family.
• Although vinified with zero oak, Lodi grown whites made from Vermentino (look for Uvaggio, Borra, PRIE or Fields Family) have the meaty qualities that easily absorb smoky styles of chicken, plus a distinctive minerality true to the varietal that adds another dimension to the taste.
• Perhaps even better, Lodi's bevy of bone dry rosés have a minerally taste reflecting the region's Mediterranean climate, mingling with fleshy, black skinned grape textures adding up to an ideal match with leaner barbecued meats like chicken. Look for the classic Grenache based dry pinks by producers like Klinker Brick, Acquiesce or Bokisch; or more unusual bottlings by LangeTwins Family (made from the Sangiovese grape), St. Amant (100% Barbera), the new zeal by markus (blend of old vine Carignan and Syrah), or Onesta (sourced from ancient Cinsaut vines planted in 1886!).
All fired up for 2017 ZinFest? See you there!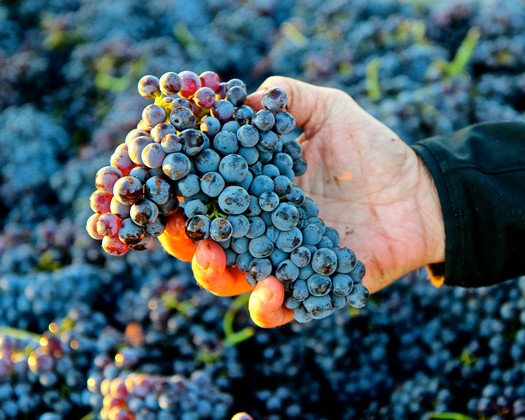 Comments