Letters from Lodi
An insightful and objective look at viticulture and winemaking from the Lodi
Appellation and the growers and vintners behind these crafts. Told from the
perspective of multi-award winning wine journalist, Randy Caparoso.

March 12, 2017 | Randy Caparoso
Detailed notes on 2014 Lodi Natives (taking Zinfandel well beyond varietal expectations)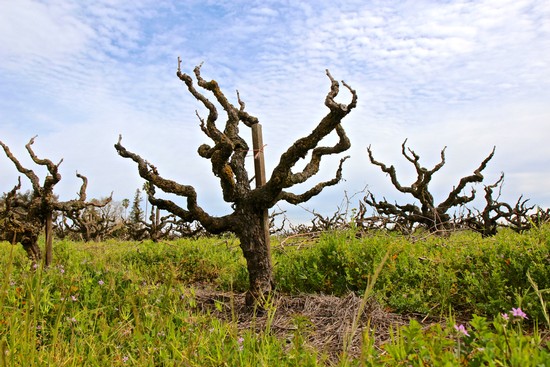 Quietly, individual members of the Lodi Native group have been offering their bottlings of 2014 Zinfandels – the third vintage of wines produced under the auspices of this independent project – at their respective wineries; while a 6-bottle selection packed in handsome wood boxes is available through the Lodi Wine & Visitor Center.
Two things distinguish the 2014 Lodi Native Zinfandels:
1. There were nine different Lodi Native Zinfandels produced in 2014; an increase from the six bottlings of the previous two, inaugural vintages.
2. In the 2014 6-pack box, two of the vineyard selections have changed from the previous two vintages.
Let us back up a little and talk about what the Lodi Native project is all about. It began at the start of 2012, when six of Lodi's top Zinfandel specialists got together to establish a group project dedicated to producing wines under a single label, each one showing off the distinct sensory qualities engendered in different heritage plantings (i.e. vineyards over 40, 50, and in some cases, 100 years old) within the Lodi Viticultural Area.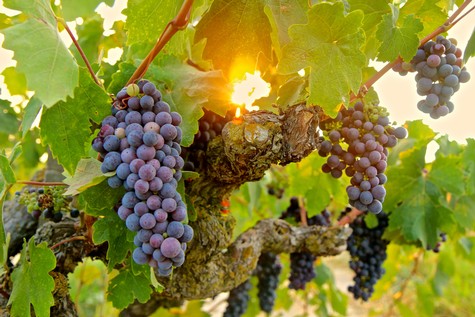 The Lodi Native "Mission," as such, has been to demonstrate to the world that distinct vineyard sites, or "terroirs," exist in Lodi, in the same fashion as other great regions of the wine world. Period.
The Lodi "Natives," in other words, are these individual heritage sites (not the winemakers or growers); although the name of the project is also a reference to one of the key approaches undertaken by these producers to achieve maximum vineyard distinctions: through the use of native yeast (as opposed to inoculated yeast) fermentation – an approach that presupposes that the natural yeast flora found in each vineyard has as much of an impact on subsequent wines as any other factor, such as soil, macroclimate, aspect, wind, rootstock, clonal mix, vine training, etc.
The six original Lodi Native producers have since been justifiably lauded for their willingness to take the plunge, despite the counter-intuitive measures that were required to achieve the original goal. They were asked, for instance, not to utilize brand new or second-year barrels. Only older barrels, "neutral" in oak flavor, are allowed. No use of amendments such as oak dust or chips, commonly applied in the world of Zinfandel to bind pigments and enhance phenolic structure (qualities in which Zinfandel grape skins are often deficient). No use of water to lower potential alcohol in well ripened grapes, nor any acidificaton or de-acidification to balance out a fermenting wine's chemistry. No fining or filtering to clarify and help stabilize a wine. And so forth (for the complete list of protocols, please visit About Lodi Native)...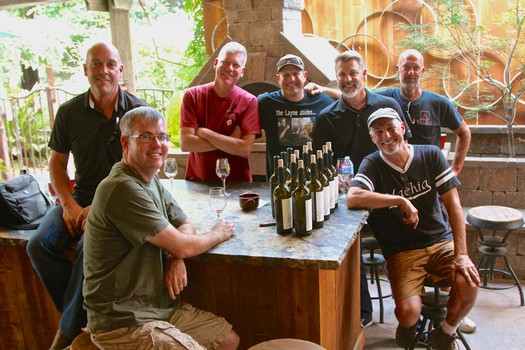 Or as Tim Holdener of Macchia Wines has been quoted to say, "With all our 'winemaker tools' taken away, we were basically asked to produce wines with our hands tied behind our back." m2 Wines' Layne Montgomery, who admits being dragged into the group "kicking and screaming," asked the simple question, "What about quality... do you not want us to produce the best Zinfandel we can?"
The objective of the Lodi Native project, as it were, has never been to produce the "best" possible Zinfandel – although many Zinfandel lovers may very well prefer the pure, "naked" qualities of these wines over the more sculpted styles typifying well over 99% of the Zinfandels grown and produced in California.
From an insiders' perspective, how do you assess Lodi Natives? Answer: for what they are, not what you think "Zinfandel" should be. On a macro-level, these wines have been almost the opposite of what you expect out of commercial Zinfandel. They tend to be gentle and pliant, rather that big and blustery. Aromas are flowery, properly peppery, and somewhat earthy, sometimes downright earthy; rather than predominantly jammy-fruity.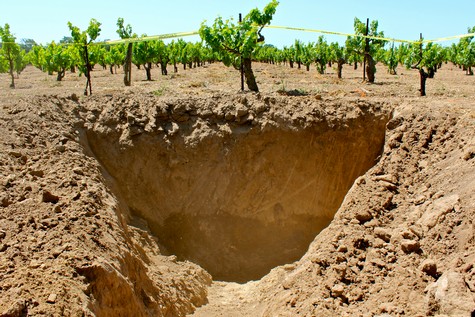 Lodi Native Zinfandels taste like "Lodi," in other words, not Sonoma, Napa, or Amador; especially since they are bereft of Petite Sirah (historically, not planted in Lodi Zinfandel blocks), the most common ingredient used to beef up California Zinfandel to meet commercial varietal expectations.
On a mesa-level, individual bottlings from specific vineyards have been demonstrating almost predictable sensory delineations; the broader lines drawn between what locals have long known as "west vs. east" side Lodi characteristics – primarily the manifestations of slightly varying depth and profile within the Tokay sandy loam soil series that define the relatively flat Mokelumne River Viticultural Area (see East side, west side, Lodi Zinfandels getting around the block). Yet as in all classic wine regions, distinctions can be drilled down to micro-levels. Lodi's Soucie Vineyard, for one, has most certainly been easily distinguishable from a Wegat Vineyard; despite both being far-west side plantings barely a mile apart.
So here's the thing: wine reviewers are welcome to apply their 100-point scores to Lodi Native wines, despite the fact that this has never been the poiint. The goal has always been to produce Zinfandels that taste as much of their vineyard sources as possible. Think of a woman gutsy enough to venture outside with zero, zilch, nada makeup. That's how rare this style of Zinfandel is!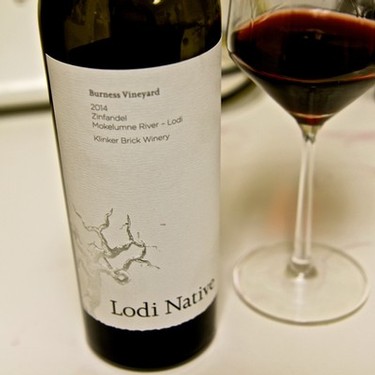 Over the past three years the original Lodi Native producers have been frank in their assessment of the project. St. Amant's Stuart Spencer, for instance, tells us, "In our tasting room we always pour our Lodi Native Zinfandel from Marian's Vineyard alongside our commercial bottling of Marian's Zinfandel, and the reaction has generally been about 50/50 – half the people like the Lodi Native better, but the other half still prefers the commercial version, which sees a good amount of new oak (about 25%)."
One thing that has changed since the start of the Lodi Native project, according to Spencer, is the increased use of native yeast fermentation, movement towards less new oak, and other minimalist approaches on the part of all the participating winemakers in their non-Lodi Native wines. According to Spencer, "We have been so pleased by the complexity and textural qualities we have gotten from our native yeast fermentations that we are now using it in much of our commercial production."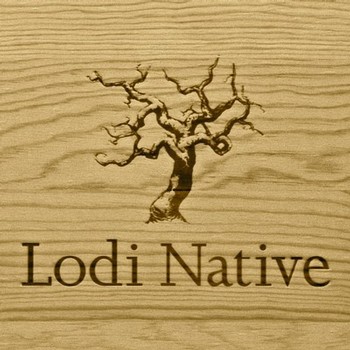 Macchia's Tim Holdener, who sources from well over a dozen top Zinfandel sites each year, adds, "I have begun applying Lodi Native protocols throughout my Zinfandel program – something I probably never would have done if we had not done this project." McCay Cellars' Mike McCay, on the other hand, was always partial to practices like native yeasts and non-filtration, long before the start of the Lodi Native program. Says McCay, "Although I've always preferred the natural approach to winemaking, the success of the Lodi Native project has given me all the more reason to find better ways of getting it right – because we're all still learning!"
Another thing we know: wine media (especially in the blogosphere) have also gone bat-poop for the Lodi Native project. For a sampling of some of the more informative responses, please visit the Lodi Native Press page.
Meanwhile, the following are some detailed notes garnered from a recent blind tasting of the nine 2014 Lodi Native Zinfandels, along with vineyard facts and notations on each wine's availability. The important thing being that that the sensory delineations are there; taking "Zinfandel" well beyond normal varietal definitions: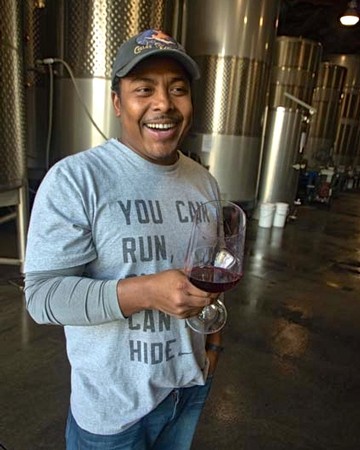 2014 Burness Vineyard by Klinker Brick Winery; Mokelumne River, Lodi
Vineyard: Burness Vineyard consists of 5 acres of low to moderate vigor head trained vines, originally planted in 1955 on Dog Ridge rootstock (V. x champinii). Located on the east side of Lodi's Mokelumne River appellation, the deep, fine sandy loam of this site characteristically yields Zinfandels of slightly elevated acidity and varietal fruit profile, even at restrained alcohol levels. Winemaker is Joseph Smith.
Wine: Very pretty, effusive red berry (cherry/raspberry) perfume; soft, curvaceous feel; medium weight body typifying earlier picking, yielding restrained alcohol (13.5%); the wine's fruit forward qualities seeping into a rounded, easy finish. Available at Klinker Brick Winery tasting room.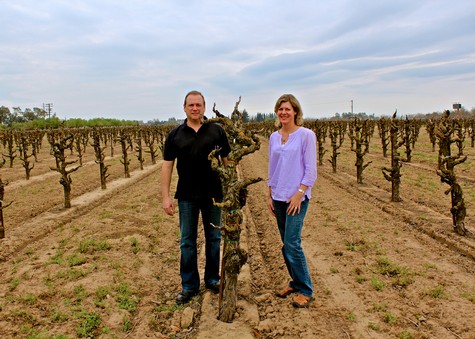 2014 Colarossi Family Vineyard by Stellina; Mokelumne River, Lodi
Vineyard: The Colarossis' Stellina block consists of 9.5 acres of deficit irrigated head trained vines planted in the late 1970s on Lucas Rd., towards the center of the west side of Lodi's Mokelumne River; close enough to the river to sit on a flat mound of particularly deep sandy loam. Always one of the first Zinfandels picked in the entire appellation, this vineyard characteristically expresses peppercorn/clove spices and flowery, red/blue fruit qualities with a distinct sense of restraint and balance, similar to that of neighboring growths. Winemaker is Bob Colarossi, who is also the owner/operator of Downtown Lodi's Estate Crush custom facility.
Wine: Pretty cherry perfume with suggestions of blueberry coulis and shavings of pencil wood-like cedar; lean, light feeling (13.8% alcohol), yet zesty with palate freshening acidity, unobstructed by firm yet moderate tannin. "Generous," while being the opposite of "big." Available at Estate Crush tasting room.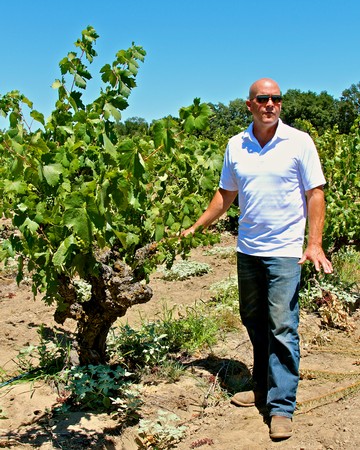 2014 Lot 13 – The Estate Vineyard by McCay Cellars; Mokelumne River, Lodi
Vineyard: Lot 13 is a McCay family owned and grown estate; head trained, own-rooted vines originally planted in 1918, in a particularly deep, loamy-sand pocket located in a u-shaped bend of the Mokelumne River on Lodi's east side, increasingly becoming known as the "Peninsula," falling within the "Victor Triangle." Old vine Zinfandels from this mesa-section tend to be sleek, feminine and perfumed in red fruit, often with and savory, purple flower, lavender-like notes. Winemaker is owner/grower Michael J. McCay.
Wine: The most floral, red berry perfumed Zinfandel of the bunch; red cherry and plummy fragrances with a touch of cinnamon (towards peppermint) spice billowing from the glass; sleek, delicate, outwardly feminine, waifish feel, yet notably firm in acid/tannin structure in fleshy medium body (14.1% alcohol), finishing with a zesty lift. Available at McCay Cellars tasting room or in Lodi Wine & Visitor Center 6-pack box.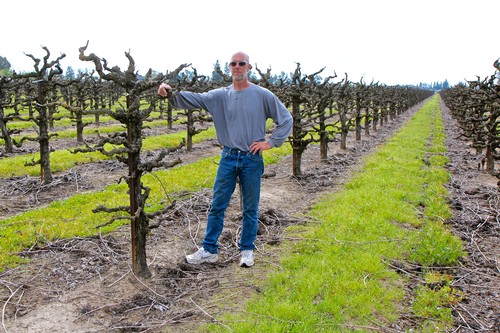 2014 Maley's Lucas Rd. Vineyard by Macchia Wines; Mokelumne River, Lodi
Vineyard: The Maley family (farming in Lodi since the 1860s) planted their Lucas Rd. block in the late 1970s; 9 acres of tall (up to 6-ft.), head trained, ladder-spur-pruned vines. Located, in fact, across Lucas Rd. from the Colarossis' Stellina block, in the center of Mokelumne River's west side; grafted onto Freedom rootstock (labrusca/riparia/champini/vinifera). While at its peak in fruitfulness (finding their balance in the 6-ton-per-acre range) these fully matured vines are exuding unique qualities of their own – particularly peppercorn spices in violet, often blueberry-like fruit, couched in round, gently textured qualities. Grower is Todd Maley of Maley Bros., and winemaker is Tim Holdener.
Wine: One of the most "complete" 2014s; lavish qualities of blueberry, cranberry and peppery spice in the nose, with a mild, underlying, vaguely herby (towards eucalyptus), earthy, loaminess (a hallmark of west side Lodi Zinfandels). Lush yet beefy sensations fill the mouth from front to back, side to side; bright, seamless, laudably velvet textured. Available at Macchia Wines tasting room or in Lodi Wine & Visitor Center 6-pack box.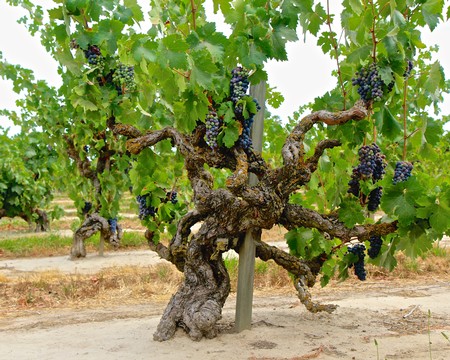 2014 Marian's Vineyard by St. Amant Winery; Mokelumne River, Lodi
Vineyard: Marian's is a long revered 8.5-acre, own-rooted vineyard, originally planted on what is now Mohr-Fry Ranch in 1901 by the Mettler family. It is located south of the City of Lodi, on the west side of the Mokelumne River appellation, in extremely deep, well-drained, white colored sandy loam. While still productive (occasionally yielding up to 4 tons per acre), in most years these classically "gnarly" vines (looking like oversized bonsai) produce closer to 2 tons – a testament to the stewardship and meticulous farming practices of Jerry and Bruce Fry. Winemaker is Stuart Spencer.
Wine: Consistent with this vineyard's history of broad, all-encompassing styles of Zinfandel – a lush yet beefy mix of red cherry and brambly dark berry in the nose, with a plummy quality that transitions into a full, meaty texture of notable breadth and feel. Available at St. Amant Winery tasting room or in the Lodi Wine & Visitor Center 6-pack box.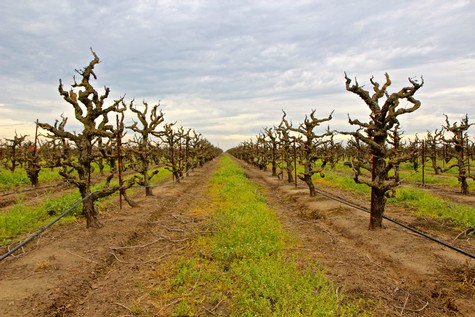 2014 Pescador Vineyard by Watts Winery; Mokelumne River, Lodi
Vineyard: Pescador Vineyard is named after the vineyard manager who planted it in 1937. These unusually tall (topping 6-ft.) head trained vines are grafted onto St. George rootstock (Vitis rupestris); in the sandy loam soil of the middle-west side of Lodi's Mokelumne River AVA. The old vines' low yields and the slightly elevated water retention of this site invariably result in a unique combination of rounded, forward fruit and distinctly earthy, savory, strikingly garrigue-like complexities. Winemaker is Franck Lambert.
Wine: Ultra-bright red cherry and red licorice perfumes, with whiffs of sweet black peppercorn spice as well as an earthy "funk." Lean (13.6% alcohol) and tightly wound in the feel; nonethess, savory, moderately full, and promising in its fruit/earth complexity. Available at Watts Winery tasting room.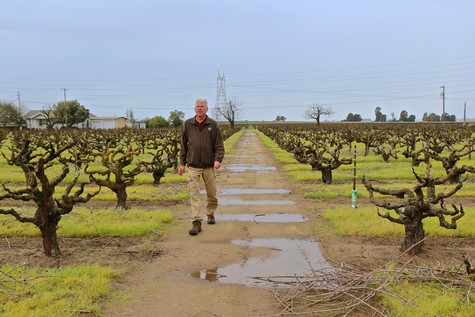 2014 Soucie Vineyard by m2 Wines; Mokelumne River, Lodi
Vineyard: Sourced from the oldest block of Soucie Vineyard, planted in 1916 and farmed by fifth generation Lodi native Kevin Soucie. The vines are own-rooted and head trained, and the soil – an extremely fine, loose silt with the consistency of talcum powder, shimmering with a beach sand-like whiteness – is a variation of the series found in Lodi's Mokelumne River AVA's far western edge, identified by the grower as Devries sandy loam. This far-west site is also one of Lodi's closest Zinfandel plantings to the Sacramento-San Joaquin River Delta and its daily cooling, late afternoon breeze; resulting in distinctively lush, pungently earthy, consistently terroir driven styles of Zinfandel. Winemaker is Layne Montgomery.
Wine: Perfumes of bright red towards black cherry, with floral notes almost suggesting pink grapefruit. While Soucie's fabled, pungently loamy earthiness seems hidden in the nose at the moment, the vineyard's character asserts itself on the palate in full, rounded, fleshy sensations, with notably earthy/herby, savory notes mingling with tart edged red berry qualities, fleshed out by rounded tannin. Available at m2 Wines tasting room or in the Lodi Wine & Visitor Center 6-pack box.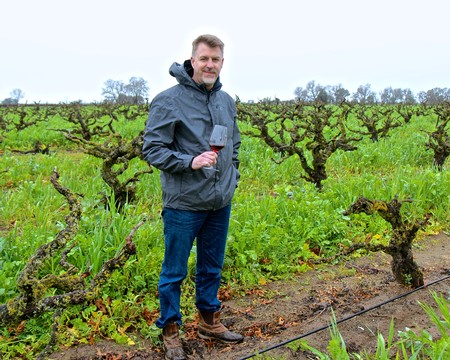 2014 Stampede Vineyard by Fields Family Wines; Clements Hills, Lodi
Vineyard: The only Lodi Native bottling sourced from outside Lodi's historic Mokelumne River Viticultural Area, Stampede Vineyard is located well east of the City of Lodi in Lodi's Clements Hills (lower foothills of the Sierras); originally planted in the 1920s, with a second planting in the early 1940s, all predominantly own-rooted. Jeff and John Perlegos are the current custodians of these head trained vines; laid out in an unusual diamond pattern on 10 x 10 spacing. While the Stampede soil types (Tokay and Kingdon fine sandy loams) are not usually associated with Clements Hills, this vineyard is close enough to the winding Mokelumne River to take on a soil profile almost identical to the neighboring appellation's, while differing primarily in elevation (about 350 to 400-ft., as opposed to the 50-100-ft. flatness of Mokelumne River). Winemaker is Ryan Sherman.
Wine: More transparent red color, which does not mitigate a sheer intensity and brightness of red cherry perfume, veering towards cinnamon/pepper spiced cranberry. A gentle, light feeling medium body gives a sense of delicacy and femininity, in seeming defiance of the label's stated 14.3% alcohol; while snappy natural acidity furnishes structure, while turning up the volume the spicy red fruit sensations towards a buoyant, bouncy finish. Available at Fields Family Wines tasting room or in the Lodi Wine & Visitor Center 6-pack.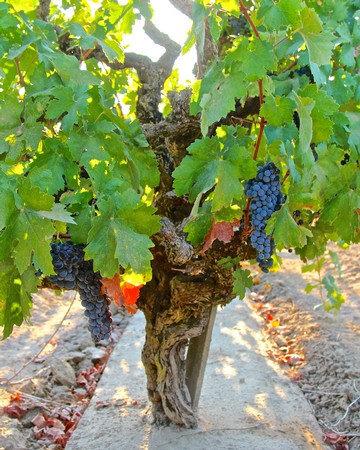 2014 Wegat Vineyard by Maley Brothers Vineyards; Mokelumne River, Lodi
Vineyard: Wegat is a 21-acre planting of classically head trained, spur pruned vines, field budded on to St. George rootstock by the Maley family in 1958. It is a quintessential "west side" Lodi vineyard: planted in fine sandy loam, yielding less than 3 tons/acre, and planted to a unique clonal selection of unknown origin, characterized by consistently loose clusters – all contributing to the round, lush, slightly floral (violet/lavender) boysenberry/blueberry qualities long associated with Wegat. Grower is Todd Maley, and winemaker is Chad Joseph.
Wine: The blueberry/violet perfume typical of Wegat rings true in the 2014, along with earthy undertones suggesting eucalyptus-like herbiness and caramel candy. On the palate, the fruit comes across in a medium-weight body as lush, pliant, bright, as well as crisply balanced with gentle yet notably firm acid/tannin structure. Available in the Lodi Wine & Visitor Center 6-pack.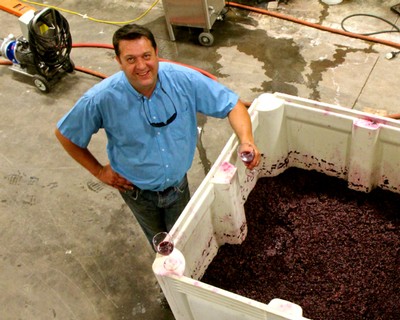 Comments