Letters from Lodi
An insightful and objective look at viticulture and winemaking from the Lodi
Appellation and the growers and vintners behind these crafts. Told from the
perspective of multi-award winning wine journalist, Randy Caparoso.

March 20, 2017 | Randy Caparoso
Fun-tastic "schools" of food, wine and BBQ at 2017 Lodi ZinFest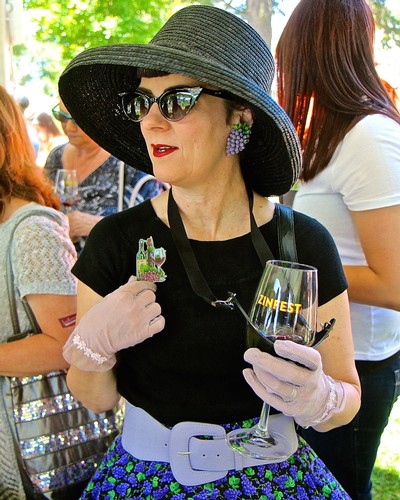 It may be all about the vino – the deliciously round, lush, pure and balanced wines of the Lodi wine region – during the Saturday wine festival at 2017 Lodi ZinFest (May 20, 2017), but you can bet that you will be able to experience the liquid joy of Delta grown grapes in a variety of other stimulating ways.
Starting with the culinary and educational:
"Up In Smoke" ZinFest Barbecue Experience
First, ZinFester will be able to pick up a few brilliant pointers from Chad Rosenthal of Food Network, and Executive Chef and owner of a handful of barbecue comfort food and Vietnamese restaurants in the Philadelphia area (including the acclaimed The Lucky Well and Bánh Street). Believe you me, Rosenthal eats, sleeps, dreams and breathes the intoxicating smoke of barbecued foods, which are the perfect match for Lodi's exuberantly grape-centric wines.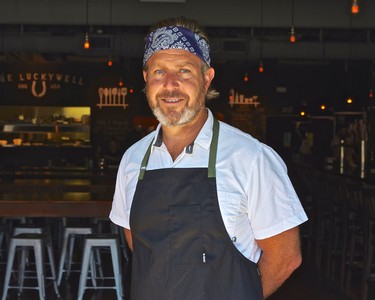 During three 45-minute demonstrations, Rosenthal will demonstrate his specialty. When we asked the Chef what he plans to do, he responded: "I will pick three of my favorite barbecue regions – Texas, Memphis and Alabama— and showcase a protein from each. Then I'll use them in a creative way, while still keeping it 'gritty' and teaching true regional barbecue techniques. Texas will a beef brisket, Memphis will be dry-rub pork ribs and Alabama will be smoked chicken with a white BBQ sauce."
When asked what distinguishes his style of barbecue from so many others in this country full of fantastic barbecue, Chef Rosenthal told us, "I cook what I love most, which is combining true southern BBQ with Asian flavors. You'll also love what we do at Lucky Well, in Ambler, PA, where we focus on real-deal Memphis style dry rub BBQ – that may be my personal favorite!"
The "menu" Chef Rosenthal plans to demonstrate:
• Texas Smoked Beef Brisket
• Memphis 15-spice Dry-Rub Pork Ribs with Mustard Slaw
• Alabama Smoked Chicken Tacos with Lexington Red Slaw and White BBQ sauce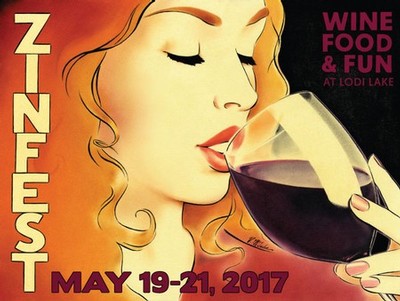 ZinFest Cooking School
With a yearly roster of regional celebrity chefs and local, award winning culinary experts, ZinFest always takes great pride in creating fun and informative cooking classes under a giant "ZinFest Cooking School" tent. Details will soon be announced, but we plan to feature one Lodi wine producer at each "class" -- partnering a winemaker and chef because, well, aren't the best wines meant for food, and vice-versa? Cooking demonstrations will occur once an hour during the duration of the Saturday ZinFest.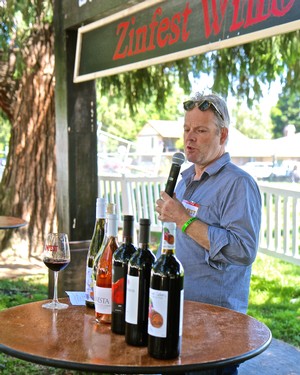 ZinFest Wine School
Under a separate tent, inquiring wine lovers will be able to experience the amazing diversity, stunning heritage, and culinary versatility of Lodi grown wine under the guidance of two celebrated guest educators from the Bay Area, plus a wham-bam wine and cheese experience conducted by two of the region's own resident wine and culinary professionals.
You will not want to miss any of these segments:
1:00-1:45 PM - REDS & ROSÊS FROM BECHTHOLD VINEYARD (LODI'S OLDEST HERITAGE PLANTING)
Fred Swan CSW – a Planet Grape® Wine Review panelist, educator at San Francisco Wine School and author of NorCal Wine – will lead you on a fascinating tasting of both red wines and dry rosés crafted by multiple producers, grown in Lodi's historic Bechthold Vineyard. This 25-acre vineyard consists of own-rooted Cinsaut planted by the Spenker family in 1886. Two years ago Bechthold was proclaimed the California Vineyard of the Year by the California State Fair, and for good reason: not only are these venerated vines a national treasure, they are also producing some of the most exquisite wines in the world.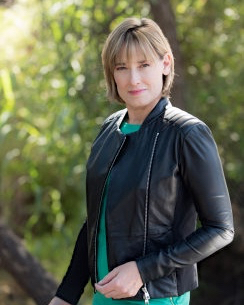 2:00-2:45 PM – IBERIA (SPANISH & PORTUGUESE VARIETALS) IN LODI
Deborah Parker Wong DWSET – Planet Grape® Wine Review panelist, Northern California Editor of The Tasting Panel/The SOMM Journal and Director of Education at Wine & Spirit Education Trust (WSET)'s Discover Wine & Spritis Academy – will explore one of the aspects of Lodi that she loves best, with a presentation of the finest Lodi grown bottlings made from grapes such as Albariño, Verdelho, Verdejo, Garnacha Blanca, Garnacha, Tempranillo, Graciano and Touriga. Discover why these wines have come to personify Lodi's diversity and ideal Mediterranean terroir.
3:00–3:45 PM – LODI WINE & ARTISANAL CHEESE MATCHING
Randy Caparoso – Editor at Large for The SOMM Journal and resident author for lodiwine.com – will team up with Cindy Della Monica, the owner and acclaimed cheesemonger of Downtown Lodi's own Cheese Central, in this deliciously fascinating tasting of a variety of Lodi wines selected to perfectly match some of the finest cheeses in the world. The five cheeses that Caparoso and della Monica will match to good 'ol Lodi wines: Milton Creamery's Prairie Breeze™ (Iowa), Cypress Grove™'s Humboldt Fog® (California), Spain's Queso García Baquero's Cinco Lanzas, Lazio in Italy's Caciotta al Tartufo, and Roseville, CA's Shaft's Bleu.
Tasting is, as always, believing!
Comments