Letters from Lodi
An insightful and objective look at viticulture and winemaking from the Lodi
Appellation and the growers and vintners behind these crafts. Told from the
perspective of multi-award winning wine journalist, Randy Caparoso.

February 14, 2019 | Randy Caparoso
Huge diversity of wines and love, love, love rules during Lodi's 2019 Wine & Chocolate Weekend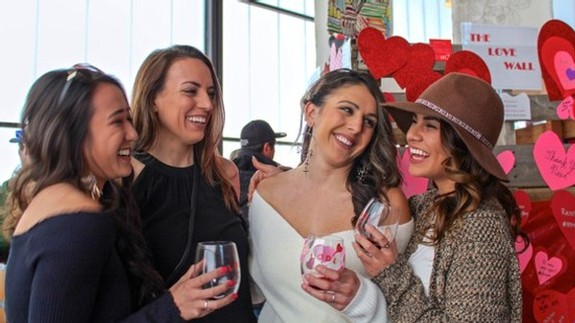 Happy Valentine's Day from Lodi wine country!
For our photographic memories of this past weekend's 22nd Annual Lodi Wine & Chocolate Weekend (February 9-10, 2019), we asked local online marketing specialist Frances Siria – who applies her multifaceted talents to her own Signature Online Marketing company – to memorialize some of her favorite moments.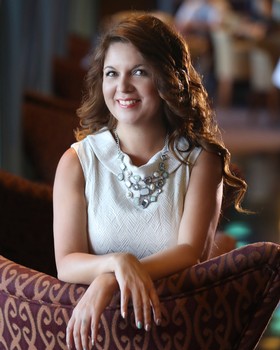 Here is what Frances had to share with us, along with her vivid images...
Love was in the air all during the 2019 Lodi Wine and Chocolate Weekend. Wine lovers from all over flocked to loveable Lodi to celebrate their romance with Lodi Wine. Whether you were there and you want to reminisce or you missed it, take heart, we have some photo highlights of the event for you to savor.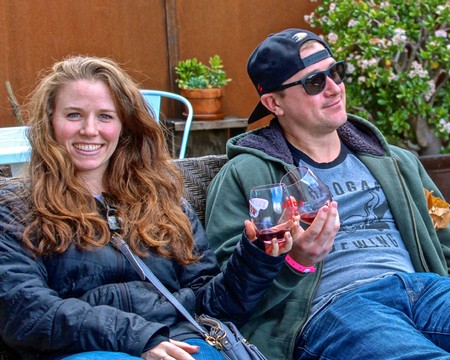 We chased away the rain for most of the prime tasting hours. The dark clouds and a Saturday downpour did not dampen anyone's spirits.

Starting off at Jessie's Grove Winery on the west side of town, we found tents set up for outdoor tastings, and fun, lively vendor booths in full swing. The fan favorite (besides the winery's vaunted wines, made from Lodi's oldest ancient vines)? Jessie's Grove's ever-popular chocolate fountain. What a way to begin!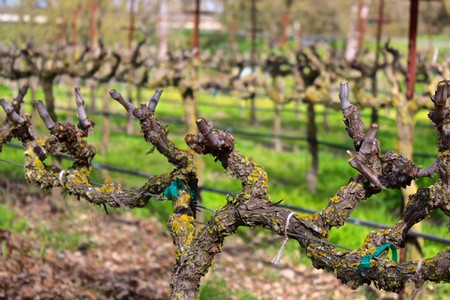 At Oak Farm Vineyards, an ominously overcast sky could not diminish the celebratory feeling in the air. In fact, the big, puffy clouds quickly gave way to the sheer pleasures of Oak Farm's deliciously fresh, finely balanced wines, plus... whiskey – that is to say, Whiskey Kiss, Oak Farm's live band, which brightened everyone's spirit, while whetting our appetities for more adventurous Lodi wines, of which we soon found aplenty at our subsequent stops.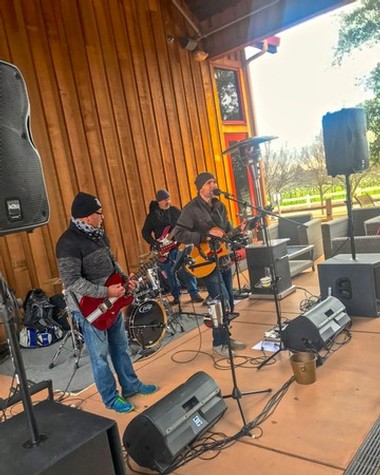 When we got to St. Jorge Winery, the clouds began to break, and the sun was peeking out. Lodi is one of the few California wine regions where you find the winery owners (St. Jorge's George and Jenise Vierra) as well as winemaker on hand to personally pour the wines and take all the time in the world to chat with each guest. News flash: we also found out that the folks at St. Jorge – who farm their own, authentic Portuguese grapes – will soon be offering a new Port Club (highlighted by preview tastings of their rare and exotic Tinta Cão Port), so stay tuned for that!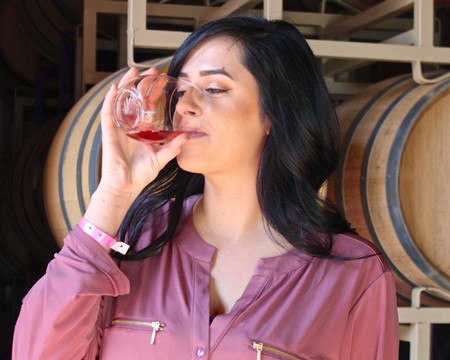 While fun-loving crowds were everywhere, they especially seemed to flock to m2 Wines. To fuel the energy, this open-air winery plopped among a sea of vines offered barbecued pulled pork sandwiches in a variety of flavors. There was a "Wall of Love" set up for anyone to post Valentine messages to their sweet-someones, and there were a lot of these heart shaped notes. There was even a rare sighting of a pink "vineyard flamingo," humorously plopped down in the water accumulated below the estate vines, residuals from Lodi's recent heavy rains (still, welcome after so many years of dry winters and stressful droughts).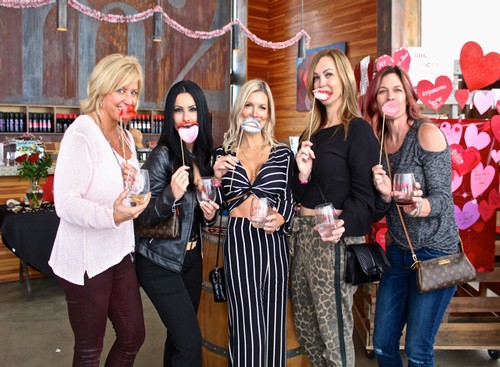 At Consumnes River Farm, Lodi Wine & Chocolate lovers found the perfect place to unwind in a "countryside" setting. While a solo guitarist strummed soothing tunes, they had a fire pit going, around which you could enjoy their award-winning wines. The owner and winemaker were also on hand to enthusiastically share their creations, along with some chocolate treats, as well as a tasting of olive oils from their own olive trees and balsamic vinegars bottled under their Consumnes River Farms brand (the latter products, highly recommended!).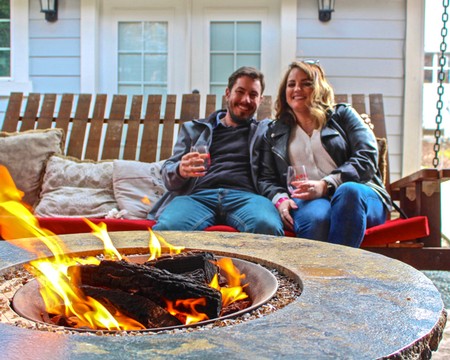 At Macchia Wines, we found a good sized crowd settling in, as if they had found their "spot" (or "macchia") for the day. We found everything a Lodi Wine & Chocolate lover would want at Macchia: good food, live music, happy wine lovers lounging around an outdoor fireplace, and plenty of places to sit and relax while sampling Macchia's full range of famously intense wines. It was the sheer warmth of the place that drew us in and enhanced our experience of Lodi grown wines.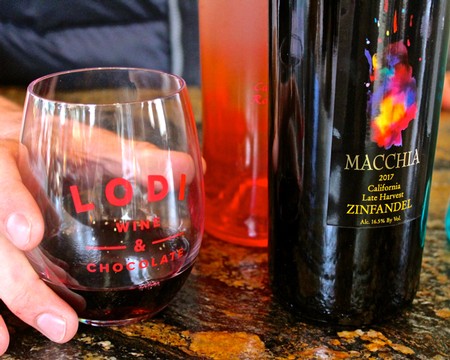 For the first time, Klinker Brick Winery held its Wine & Chocolate Weekend festivities at an off-site location, creating a wonderful tasting experience in the Lodi Vintners barrel room on Woodbridge Rd. Doing so, they were able to fully accommodate their guests with better parking and a larger room – an absolute necessity for a winery that is so popular and widely acclaimed! – complete with a live band, vendors and multiple pouring stations. More space, more wines and chocolates, and more fun all around. We saw that it even drew in the biking crowd!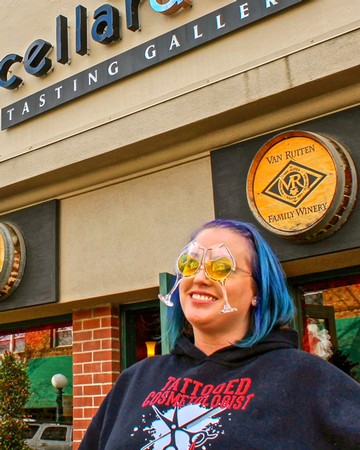 Downtown Lodi, however, seemed to be where the "party" gravitated later in the afternoon. Groups of friends and lovers gathered for the convenience of being able to walk from tasting room to tasting room, coupled with the large diversity of wines – something for which Lodi is becoming increasingly known – offered at each Downtown venue.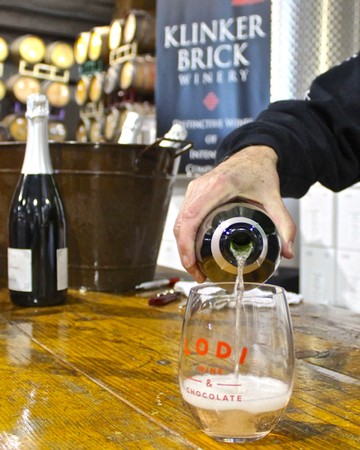 At the Weibel Family Tasting Room on N. School St., everything seemed to sparkle and shine – from the wines (Weibel specializes in bubbly) to the "good times" shared by friends and the electric feeling of romance in the air.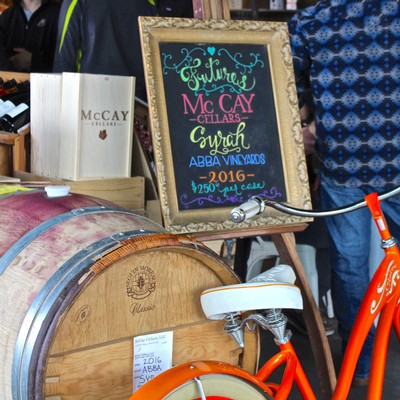 Next to Downtown Lodi's historic railroad station at McCay Cellars, we found a bevy of beautiful, natural style wines that fit in perfectly with the McCay family's renowned hospitality. Owners Mike and Linda McCay, of course, were on hand to personally greet us, and offer their startling range of wines. Everything feels like "family" at McCay Cellars, not to mention their outdoor patio adorned with succulents, welcoming guests looking for a little outdoor comfort in which to enjoy the McCays' adventurous styles of wine.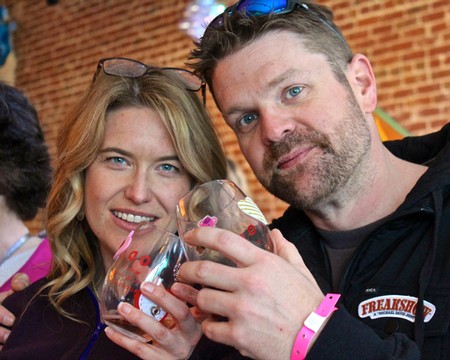 At Dancing Fox Winery & Brewery, as usual, the food was a big hit. They offered a delicious array of appetizers and treats to compliment their fun variety of wines.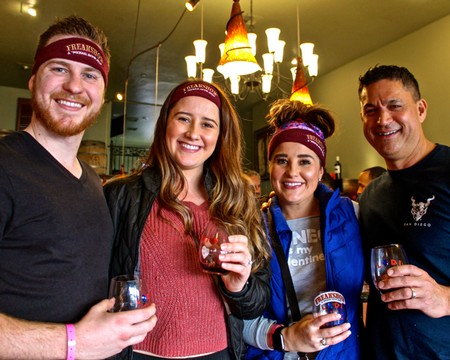 But when it comes to the ultimate Downtown Lodi experience, Michael David Winery's Cellar Door wine bar is still the "original." As Lodi Wine & Chocolate lovers discovered, all good wine roads lead here. Their knowledgeable staff, as always, was extremely attentive, and the lively atmosphere only seemed to enhance our weekend experience of love, love, love!
And a few more of Frances Siria's vivid images from Lodi's 2019 Wine & Chocolate Weekend...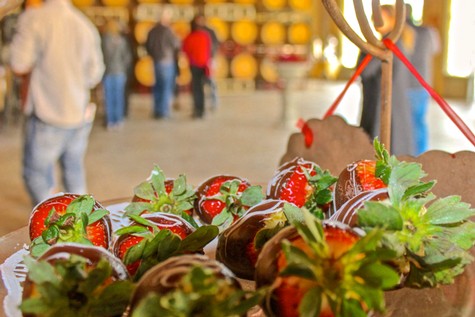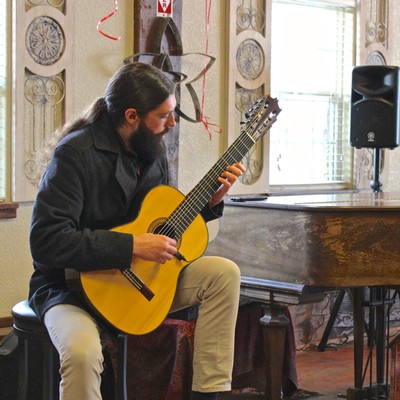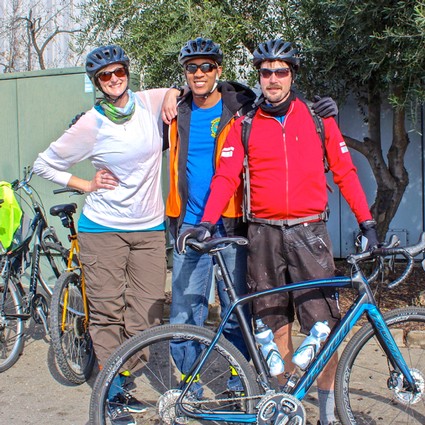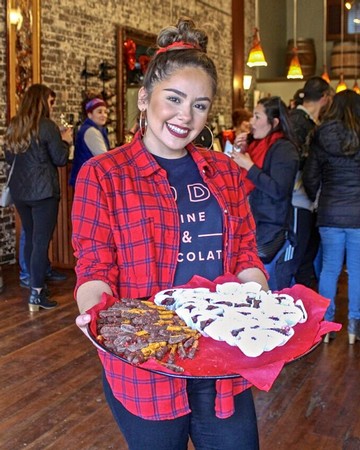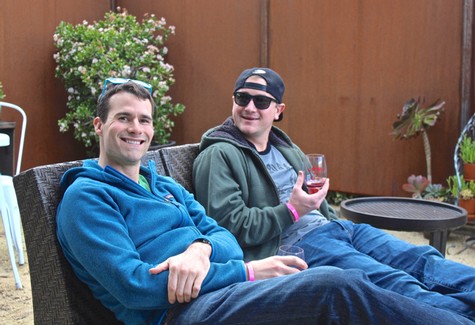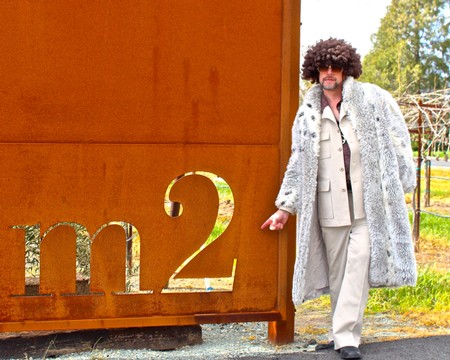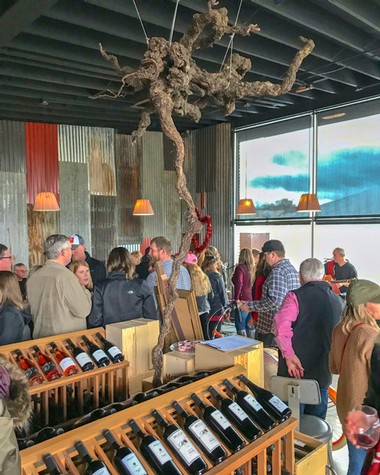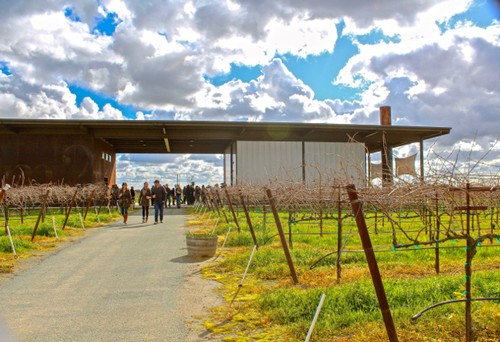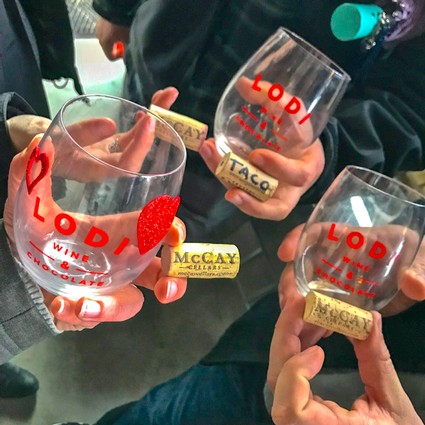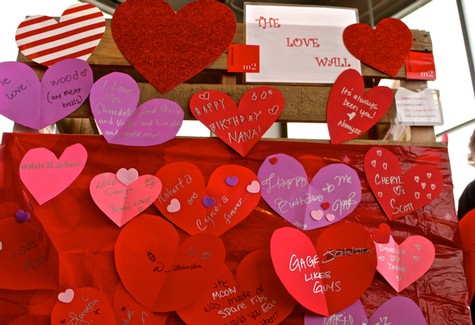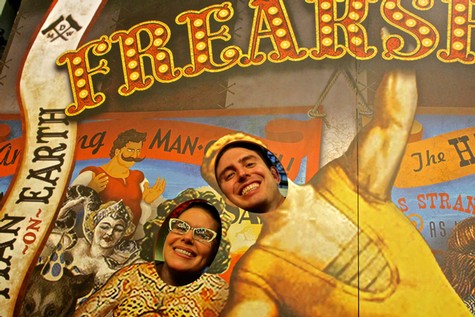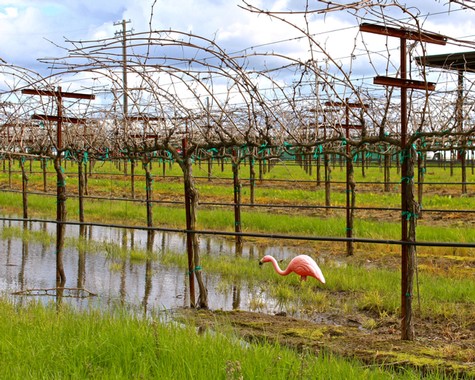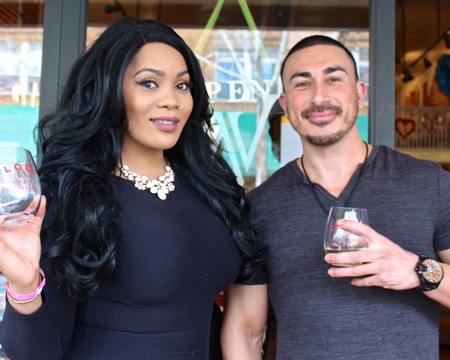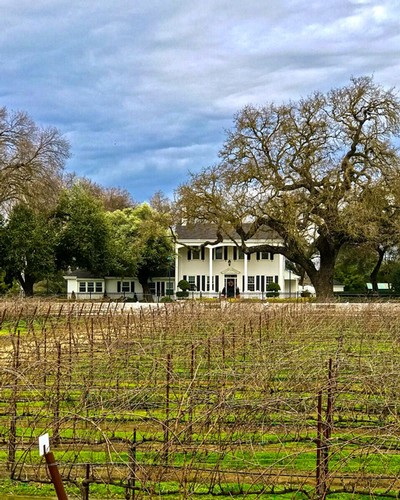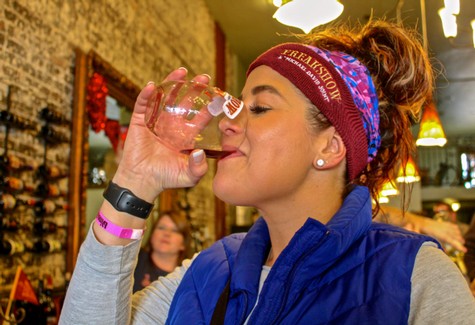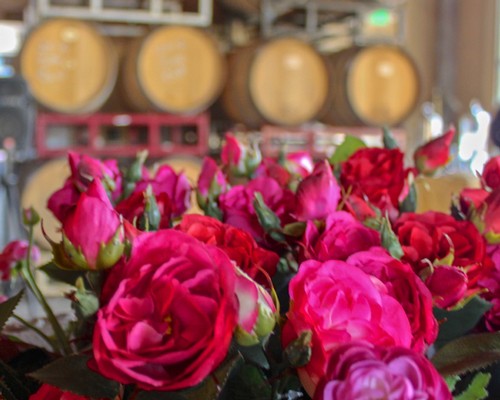 Comments