Letters from Lodi
An insightful and objective look at viticulture and winemaking from the Lodi
Appellation and the growers and vintners behind these crafts. Told from the
perspective of multi-award winning wine journalist, Randy Caparoso.

February 7, 2019 | Randy Caparoso
Latest statistics reflect steady movement towards premium (and redder) wines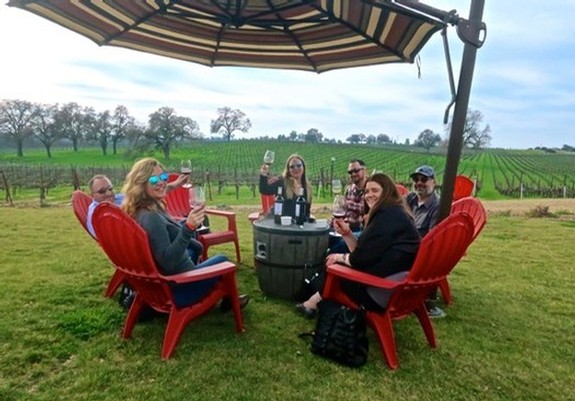 In her yearly summary of the latest statistical reports, Dr. Liz Thach MW, who teaches at Sonoma State University in Rohnert Park, describes the state of the American wine industry in 2019 as "Slowing but Steady, and Craving Innovation" (our italics).
Somewhat alarming, perhaps, to Lodi Viticultural Area grape growers – who supply a whopping 20% of the California wine grape crop each year (while California produces about 60% of all wine sold in the U.S., according to beveragedaily.com) – is the fact that, to quote Dr. Thach, "after 24 years of continuous growth in wine consumption the U.S. market slowed to only 1.2% in volume in 2018" (in previous years, the growth has been closer to the +2% range).
Nonetheless, says Dr. Thach, Americans, "desire higher quality wine and are spending more per bottle." The professor cites recent sales reports showing that wines priced at $11.99-$19.99 retail has grown by 8% in volume over the past year, while wines priced at $10 or under are showing zero growth – indicative of the fact "that premiumization continued to thrive during 2018."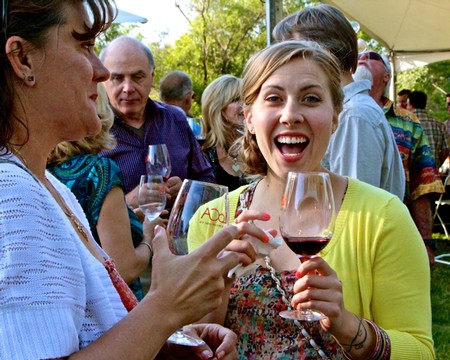 Hence, the current movement of the Lodi industry from commodity grape growing to premium winegrowing (see our June 2018 blog on Premiumization of Lodi grapes and wines addressed at 2018 Lodi Vineyard & Wine Economics Symposium). While the vast majority of American consumers still pay an average of just over $10 (or less) a bottle for their wine – a price range akin to what used to be called the "jug wine" category – the Lodi wine grape industry is no longer focused exclusively on that price point.
In fact, results in competitions such as this past January's American Fine Wine Competition – a yearly invitation-only "best of the best" wine judging (that is, only wines with established track records are chosen to be entered) taking place in Miami – where 2019 "Best of Class" winners including Lodi grown wines by Klinker Brick Winery (for their Grenache Blanc as well as Farrah Syrah), Acquiese Winery (their Belle Blanc specialty white wine blend) and Michael David Winery (their $59 Lust Zinfandel) only confirm what discriminating wine judges have been finding for years: that premium level Lodi wines take a backseat to none other. Lodi is a great place to grow top quality wine.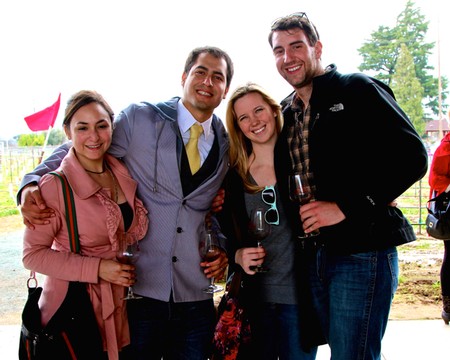 Dr. Thach's latest Snapshot of the American Wine Consumer survey also sheds light on the continuous generational evolution of American wine consumers, which is always a big concern for the wine growing and production industries. Re:
• Millennials (now at the ages of 24 to 41) are today's largest group of wine consumers, responsible for 36% of wine sales in the U.S. While Dr. Thach opines that this age group is "not adopting wine as much as had been predicted," it remains to be seen how this generation's vaunted impact and endlessly theorized predilections will continue to shape the U.S. wine market in years to come. Their tastes will only determine even more of the type of wines we will be seeing.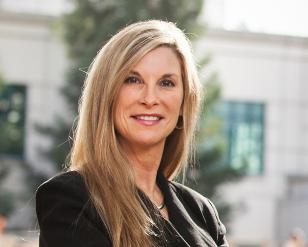 • The familiar yet aging Baby boomers (at 54-77, an age group that naturally slows down in alcohol consumption) are still important, but now make up 34% of American wine consumers – focus on their wants and needs now surpassed by those of Millennials.
• 19% of America's wine consumers are of the so-called Gen X (ages 42-53) – if anything, a disappointing figure in consideration of the fact that adults of this age, in any generation, are usually more capable of healthy product consumption, given more comfortable levels of disposable income, compared to other age groups.
• The so-called iGen (or Gen Z, currently at the ages of 21-23) already makes up 6% of today's wine consumers.
• "Matures" (+72 years) are still about 5% of today's consumers.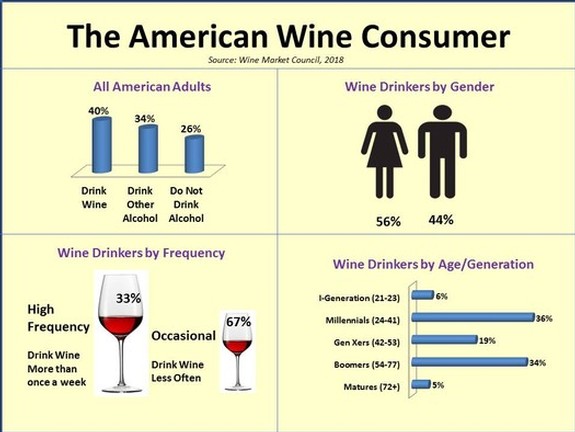 The numbers spell things out clearly for the industry: It is still important to cater to late-50 and 60-somethings, who now qualify for senior discounts. But it is even more important to focus product lines, wine styles and marketing campaigns towards today's late-20 and 30-somethings. Or as Dr. Thach suggests, work more on "innovation." This is where most of the industry's bread will be buttered in the years to come.
If anything, the overall picture is very positive, and indicative of a growing culture in which wine has become accepted as an everyday part of the American diet and lifestyles – a far cry from just 30, 40 years ago, when wine lovers were a definite, geeky minority. According to 2018 Wine Market Council research cited by Dr. Thach, 40% of Americans of legal drinking age are now classifying themselves as "wine consumers." 33% of this group now drinks wine "frequently" (more than once a week), and 67% are "occasional" consumers (once a week or less).
There also seems to be a slight shift in the percentages of female vs. male consumers as purchasers of wine, per a 2018 Wine Market Council report: 56% of American wine consumers are female, and 44% are male (compared to 2017 figures showing a 59%/41% female to male ratio).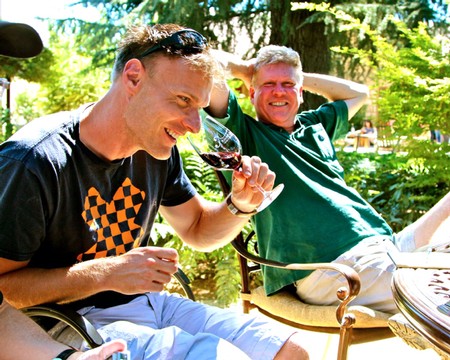 Otherwise, the American wine industry appears to be in good shape. According to the most recent Wines & Vines Analytics Report, sales of wine in general rose nearly 5% (by $4.5 billion) in 2018, with sales of domestic wines ($47.2 billion) accounting for 66% of the total market (totaling $70.5 billion). Adds Dr. Thach: "Total volume of wine sold in the U.S. was 408 million 9 liter cases, up 1.2% from 2017."
As in the previous year, sales of imported wines in the U.S. increased at a higher percentage (7.72%) than domestic wines (3.46%) in 2018, although both figures represent a +2% increase in percentages compared to 2017. This is another sign, as Dr. Thach suggests, that Americans may be slowing down in terms of rate of increase in the amount of wine consumed, but they are most definitely spending more for higher and higher quality wines.
In fact, she reminds us, "the U.S. remains the largest wine consuming country in the world," despite being lower in per capita consumption than traditional European wine producing countries. This also explains why the U.S. is "a target for many foreign wine producers" as an export market. The competition for American consumers has always been global, but today, more so than ever.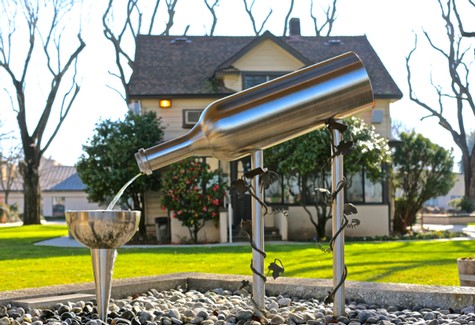 It is also interesting to compare the dollar sales of 2018's five most popular wine categories in the U.S. with that of the previous year (according to Dr. Thach's 2019 and 2018 reports):

Three observations:
• Cabernet Sauvignon is now the biggest selling wine category, surpassing Chardonnay (the leading seller in 2017 and most of the past few decades). American consumers, in other words, are steadily morphing into red wine consumers, although white wines (going by historic ebbs and flows) will always be popular.
• Also indicative of consumers' movement towards red wines, "red wine blends" as a category is continuing its upward trend of the past four, five years, outselling all but the two most popular varietals. This also underlines the fact that consumers are no longer equating varietal wines (i.e. wines labeled by the grape from which they are primarily made) with top quality – they are quite willing to explore blends of grapes sold by myriad brands under imaginative proprietary names exploding into the market.
• Sales of both Pinot grigio (a.k.a. Pinot gris) and Pinot noir continue their recent growth pattern; indicative, if anything, of a growing movement towards light, and lightly tart-edged, dry whites (although, according to Dr. Thach's most recent "Snapshot," most Americans still prefer their whites soft and fruity, with some degree of residual sugar), and lighter reds of finer, food-versatile qualities.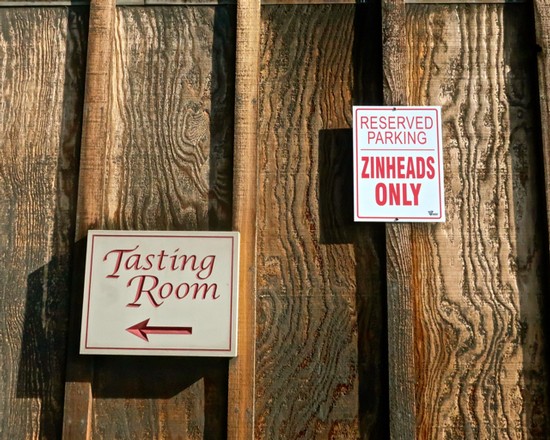 Comments