Letters from Lodi
An insightful and objective look at viticulture and winemaking from the Lodi
Appellation and the growers and vintners behind these crafts. Told from the
perspective of multi-award winning wine journalist, Randy Caparoso.

February 4, 2019 | Randy Caparoso
Favorite wine/chocolate matches from Lodi Wine & Chocolate Weekends past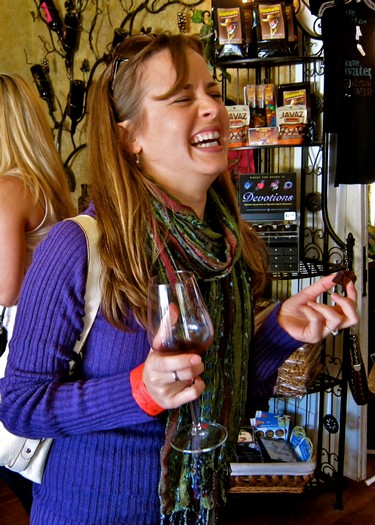 The wines of Lodi, perhaps more than that of any other wine region, are known for their round, gentle, fruit-forward qualities, which are intrinsic to the appellation's mild Mediterranean climate and grape-friendly soils.
But another big reason why Lodi's annual Wine & Chocolate Weekend attracts both seasoned and burgeoning wine lovers alike from near and far is the fact that everywhere you go, all the Lodi wineries are serving food, which is good for the body and great for the palate since the taste of wine is always amplified by dishes – especially when the match is juuust right!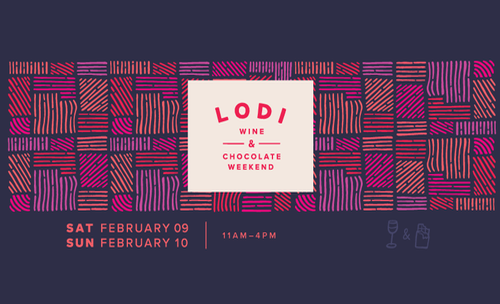 To give you a taste of what's coming up during 2019's Wine & Chocolate Weekend (February 9 & 10), let us reminisce some of the funner, and more mind blowing, combinations we have been fortunate to experience over the past few years. Read all about it...
Grilled tri-tip with Port-Zinfandel chocolate reduction sauce with Stellina Estate Lodi Zinfandel
Downtown Lodi's Estate Crush owner/winemaker Bob Colarossi justifiably takes a lot of pride in this personal concoction, matched with estate grown Zinfandel from his own vineyard on the west side of Lodi's Mokelumne River sub-appellation. Zinfandels from this pocket of the AVA (along Lucas Rd.) are known for their fragrant, sleek yet plump and plush character, and the Port-Zinfandel chocolate reduction echoes those enchanting qualities, while the faintly charred grill marks on the tri-tip mingle with the subtle toasted oak complexity of the wine. If you ask Bob, this is what heaven tastes like, and who's to argue?
Meatballs in homemade chocolate habanero Zinfandel Port reduction sauce with Macchia Mischievous Lodi Zinfandel
'O sole mio, this is always good one: the black cherryish, raspberry-bright, smooth and zippy Mischievous Zinfandel by Macchia Wines, washed down with meatballs dipped in a hair-raising, spicy-sweet chocolate sauce. This pairing works on multiple levels: the habanero spice bringing out the peppery nuance intrinsic in Zinfandel, the meatballs lending a grip for the Zinfandel's mild tannins, and the thickness of the chocolate gelling with the plush, pillowy qualities of the wine. Drop in for this year's version!
Grandma's rocky road chocolate with McCay Cellars Lodi Paisley
"Grandma," in this case, comes from Linda McCay's side of the family, and her husband Mike is McCay Cellars owner/grower/winemaker. Paisley is their Zinfandel/Petite Sirah blend, which offers exuberantly exotic spices (think ginger, peppermint, cracked pepper and Chinese dried plum, or li hing mui) with red licorice/cherry fruit qualities tucked into a silky, bouncy, moderately full and voluptuously rounded body. It is precisely this sexy spice and bounciness that creates this surprisingly seamless match, making for a chocolate and wine lover's wet (or shall we say, marshmallowy) dream.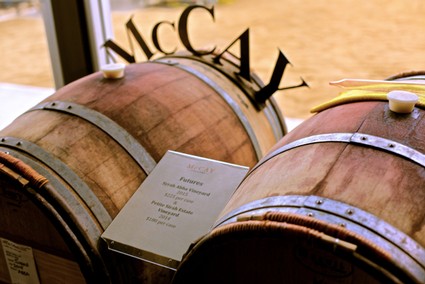 Churros dipped in hot Spanish chocolate with Tizona (by Bokisch) Late Harvest Lodi Graciano or Bokisch Estate Lodi Graciano
This wine/chocolate match is one for the ages: Bokisch Vineyards' crunchy hot churros dipped in cups of melted, spicy/earthy chocolate served with a moderately sweet (that is, not too sweet), perfectly balanced late harvest red wine made from the Graciano grape, which exudes sumptuous, exotic sensations suggesting blueberry syrup, quince paste and blackberry-filled truffles. If you're even bolder, you might want to try Bokisch's churros with their Estate Graciano, which bursts with the same mysterious fruit qualities, only as a 100% dry, svelte, curvaceously rich and fleshy red wine.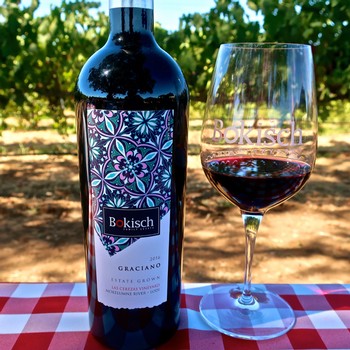 Chocolate chili with d'Art Lodi Port
Ever try a chocolate chili? Fact is, seasoned cooks have been using chocolate as an ingredient – long before cacao was turned into a sweetened "candy" – for thousands of years, dating back to the Mayans and Aztecs. Each Wine & Chocolate Weekend, several wineries offer this favorite Lodi dish: chili intensified by chocolate. d'Art co-owner Helen Dart's recipe reaps a thick, dense, viscous, red chili spiced, good ol' fashioned medicated goo, and the lusciously sweet, fat, plummy, perfectly balanced fruitiness of husband Dave Dart's exquisitely crafted Port does an amazing job of soothing the palate after the electric sting of each meaty morsel. A wine and food match with real cojones!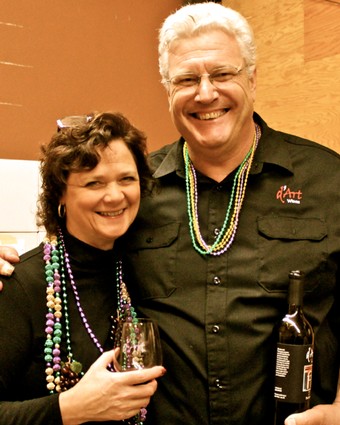 Chocolate chili con carne with Heritage Oak Lodi Petite
Heritage Oak Winery often competes with other Lodi wineries for Wine & Chocolate Weekend's "best chocolate chili." Heritage Oak co-owner Carmela Hoffman has a recipe for a "chocolate chili con carne" that is not quite as thick or mole-like as d'Art's, but has a red pepper spiciness and enough pungent seasoning to make a dynamite match with dry red wines. Ghirardelli bittersweet chocolate adds to the texturing, which is why we'd recommend Heritage Oak's thick and meaty Petite – a 50/50 blend of Petite Sirah and Petit Verdot – with the dish. This blend is a rambunctious amalgamation of black pepper spice, floral/violet scented blueberryish fruit and subtle oak nuances, rich enough to freshen the palate after every loving spoonful of the chili's chocolaty richness.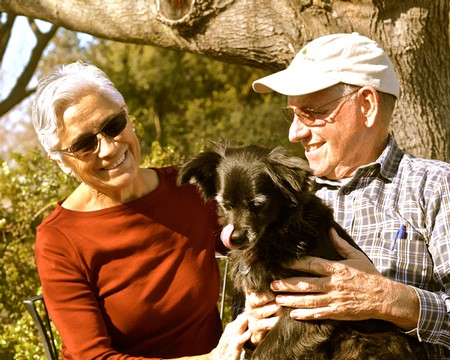 Carmela Hoffman's recipe:
Chocolate Chili con Carne
(serves 4)
4 tbs. olive oil
3-4 garlic cloves
1 lb. ground beef
1 medium zucchini
2 small red potatoes
2 large carrots, peeled and diced
3 stalks celery, washed and diced
1 large yellow onion, chopped
1/2 cup milk
2 tbs. tomato sauce
1/4 cup red wine vinegar
1/4 cup red wine
14 oz. chopped tomatoes
14 oz. can red kidney beans, drained and rinsed
14 oz. can black-eyed peas, drained and rinsed
1 tsp. ground cumin
1 tsp. cinnamon
1/4 tsp. crushed red pepper flakes
4 oz. bittersweet chocolate (preferably Ghirardelli 60% cacao)
1 tsp. each, salt & black pepper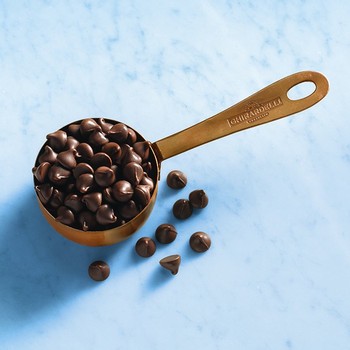 Heat 2 tbs. oil in pan. Brown meat. Drain fat and transfer to a bowl and set aside. Add 2 more tbs. olive oil. Sauté onions, then add celery, garlic, carrots, potatoes, zucchini, cumin, oregano, cinnamon and pepper flakes. Cook until carrots and onions have softened. Return meat to pot.
Add milk and turn up heat until all traces of milk have evaporated (this is an Italian method that adds a smoother taste). Add tomatoes, tomato sauce, red wine vinegar and wine, and bring to boil. Once at boiling point, add chocolate. Stir well, ensuring chocolate is completely absorbed. Cover with lid and simmer for 1 hour.
Add beans, stir well, and cook for another 5 minutes. Serve anyway you like: with steamed rice, over a baked potato, or on its own with crusty bread. As an option, top with grated cheese.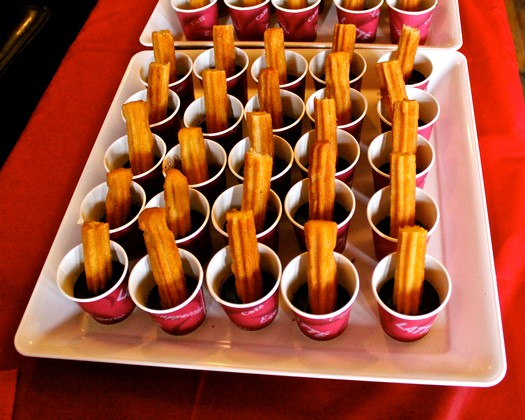 Comments