Letters from Lodi
An insightful and objective look at viticulture and winemaking from the Lodi
Appellation and the growers and vintners behind these crafts. Told from the
perspective of multi-award winning wine journalist, Randy Caparoso.

April 23, 2021 | Randy Caparoso
ZAP's California Zinfandel Trail maps out the unique, terroir-driven distinctions of the state's finest vineyards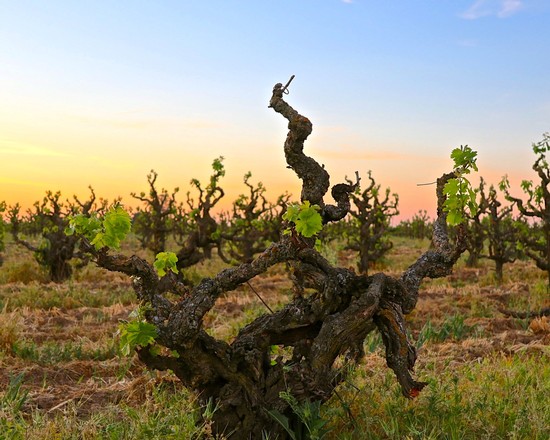 ZAP — a.k.a., Zinfandel Advocates & Producers — has recently launched it's The California Zinfandel Trail promotion, and we strongly urge you to embark on this fascinating excursion through what amounts to pieces of California history, entailing the highways and byways leading to the most delicious, and thought-provoking, Zinfandel treasures. Go to The California Zinfandel Trail website to read all about this.
Zinfandel, among all other varietal categories of wine, is that special. At least in the state of California, where the grape, which originated in the Mediterranean Basin, has found its most natural home, proliferating in a far wider range of vineyards and styles than anywhere in the Old World. For all intents and purposes, Zinfandel is a "California grape."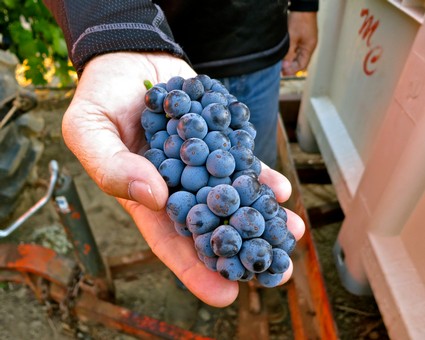 Having said that, we cannot overemphasize the fact that California Zinfandel, at its finest, is far more than a "varietal category." It is an agricultural product, in the best sense of the word. Something that comes out of the hardscrabble labor of growers, many of them taking on roles as custodians as much as farmers, presiding over vineyards originally planted as far back as the turn of the last century, or earlier.
Zinfandel among all other Golden State grapes is almost alone in that respect, with a few odd exceptions such as the 25-acre Bechthold Vineyard Cinsaut in Lodi's Mokelumne River AVA (planted in 1886) or the smatterings of the La Questa Vineyard Cabernet Sauvignon in Santa Cruz Mountains (dating back to 1884 and barely clinging to life in a couple of backyards of Woodside luxury homes). Unlike Zinfandel, for the most part, other grapes simply do not remain productive enough to be worth keeping in the ground once vines are over 40 or 50 years old.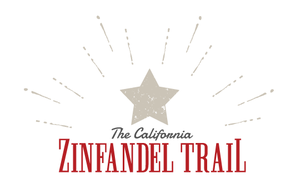 Yet California Zinfandel is more than about vine age and historicity. The more anyone dives into the finest wines of the world, the more they discover that wines are not just expressions of grape varieties. They also taste like where they come from. And thank goodness. You want, for instance, a Cabernet Sauvignon-based wine grown in Napa Valley to taste differently from one grown in Paso Robles, or in the different communes of France's Bordeaux region, or Chile's Maipo Valley as opposed to Australia's Barossa Valley. Wine would be awfully boring if you couldn't count on sensory delineations based directly upon geographical distinctions. If they all tasted the same, there'd be no reason to explore different wine regions.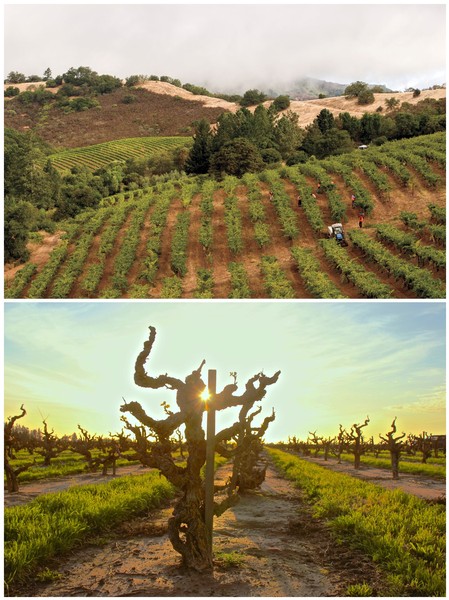 There are, of course, lots of commercial bottlings of Zinfandel that are made to taste more like someone's conception of "Zinfandel." Many of them are blended with grapes like Petite Sirah to add an expected amount of additional color, chunkier tannin for structure or body, and a little of the spice and blueberry quality typical of Petite Sirah. Plus, the typical commercial Zinfandel is aged in oak barrels, or "adjusted" with oak adjuncts (i.e., use of staves or oak particles) to add the flavors long associated with barrel-aged wines, fulfilling most people's romantic vision of "wine."
But California's absolute finest Zinfandels — the handcrafted ones ZAP is urging you to discover on their "Zinfandel Trail" — are differentiated in the exact same way as all the greatest wines in the world: Each is reflections of where they're grown. Or as wine geeks put it, their terroir, or "sense of place," down to specific vineyards and even individual blocks and vines within vineyards. Meaning, wines take on sensory qualities, both aromatic and structural, going beyond their varietal identification — qualities unique to their geographical origin.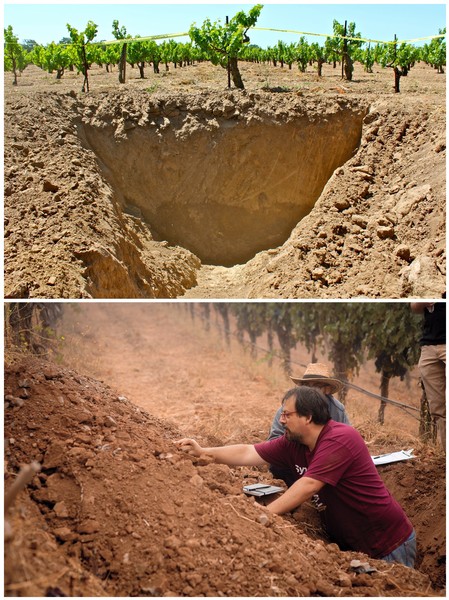 Take, for instance, the sold-out (sorry!) Virtual Zinfandel Trail tasting ZAP is hosting on April 29, 2021, called the "Sonoma Valley Zinfandel Tour." In this "Zin-streaming" (as ZAP puts it) event, participants will be able to taste and compare three different Zinfandels: the 2015 St. Francis Monticello Vineyard from Sonoma Valley, the 2018 Kunde Family Century Vines Reserve from Sonoma Valley, and the 2018 Jeff Cohn Isabel Sweetwater Springs Vineyard from Russian River Valley. None of these Zinfandels, it is worth remarking, have any resemblance to Zinfandels grown in Lodi, the self-proclaimed "Zinfandel Capitol of the World" (called that because of the simple fact that there is far more Zinfandel grown in Lodi than anywhere else in California).
What are the specific differentiating factors? For one, Lodi's best and oldest Zinfandel vineyards are grown in extremely deep, sandy soils, almost like beaches in some spots, on sites with either zero or at the most 2% slopes. Why? Because in the late 1800s and early 1900s, the pioneers found that these were the easiest places to stick a Zinfandel cutting into the ground and let it take root by itself (which is why, to this day, most of Lodi's old vines are own-rooted, rather than grafted on rootstocks like in other places in California). There are, in fact, many parts of Lodi with more clay and gravel content, and with shallower clay hardpans and more angled slopes, but why plant there when it's so much easier to plant on flatter, sandier ground?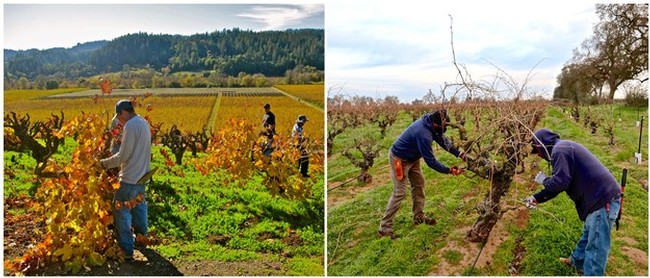 Consequently, the historic "Lodi" style of Zinfandel, at least in its purest form (without, say, any Petite Sirah added to beef up its color, tannin, and aroma), is a softer style of the varietal. Its tannin level is relatively gentle compared to Zinfandels grown elsewhere in California, and the aromas tend to be very floral and skewed towards the "red fruit" (cherry, strawberry, raspberry, etc.) spectrum of the varietal character.
I got in contact with two of the Sonoma County producers who will be featuring their Zinfandels in ZAP's upcoming Virtual Zinfandel Trail tasting at the end of April. Katie Madigan, the winemaker at Sonoma Valley's St. Francis Winery, told me that their Montecillo Vineyard from a "mountain site... sitting at a 1,400-foot elevation — the virtual opposite of any Lodi vineyard, which is typically 50 to 150-foot elevation sites. Montecillo's soil is is "iron-rich with a cinnamon-hue and fine-grain consistency" — again, way different from Lodi's pale blonde sandy soils. Consequently, Ms. Madigan describes the wine as "more well-structured compared to Zinfandels grown on valley floors," "savory in nature," and full of "graphite, tobacco, and shrub-based fruits" — all descriptors rarely applicable to Lodi-grown Zinfandels, which are largely floral and gentle.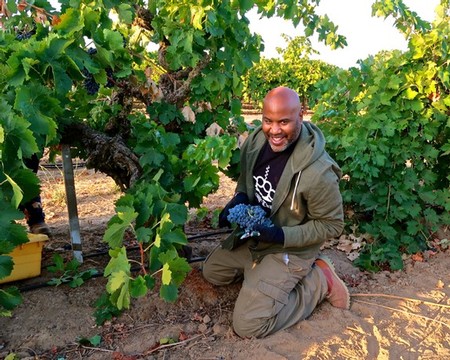 Zach Long, the Kunde Family Winery winemaker, works with a vineyard much older than the Montecillo Vineyard (whose oldest vines date only as far back as 1996). The oldest vines in Kunde's Century Vines block go back as far as 1882, even older than Lodi's oldest Zinfandel planting (which is Jessie's Grove's Royal Tee Vineyard, planted in 1889). But like Montecillo, Kunde's vineyard is on a sloping site, 525 to 765 feet high. According to Long, the hillside is typical of Sonoma Valley's "red-clay loam, rich in iron," producing a wine so strongly structured that they have "textural expressions more like an Italian Barbera... expressing a tannin you feel in your molars."
You would never expect molar-digging tannin in any Lodi-grown Zinfandel, and why should you? The reason why you should appreciate a Kunde Century Vines Zinfandel is precisely because it tastes like "Kunde Century Vines" as much as a "Zinfandel," possessing qualities you can't get anywhere else. By the same token, you can say the same about east-side Lodi Zinfandels such as the refined, silky, perfumey Lot 13 Vineyard by McCay Cellars, or St. Amant Winery's round, voluptuous, loamy earth-nuanced Marian's Vineyard Zinfandel from the south side of the City of Lodi. Whether from the iron-rich hillsides of Sonoma Valley, the chalky white mounds of Paso Robles, or the flat, beachy terrains of Lodi, you should appreciate each and every old vine Zinfandel for being unique and truly unto itself, reflecting its own history, natural provenance, and authenticity.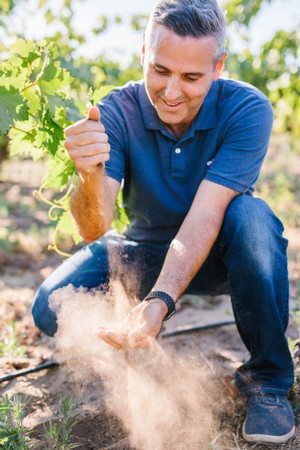 Therefore, when you visit ZAP's California Zinfandel Trail website, you are encouraged to "Find your flavor." They supply a Trail Map for up to 137 winery destinations from Mendocino to Paso Robles, Santa Cruz Mountains to the Sierra Foothills. They also prescribe "Featured Routes," which are suggestions of specific places to visit; including six key producers in Lodi over a 2-day period, six wineries to drop in on in Dry Creek and Alexander Valleys over another two days, or where to go to in the Sierra Foothills on a one-day excursion.
In the video on the opening page of The California Zinfandel Trail page, the narrator cites the old adage, "Life is about the journey, not the destination." Adding, "... and wow, does California's legendary Zinfandel have a journey."
More so than any other type of California-grown varietal, in fact, exploration of Zinfandel is a captivating journey because its best vineyard sources are so well established, each one so unique, producing wines that express a full range of sensory qualities, from light and delicate to big and muscular, from flowery and perfumed to pungently earthy or concentrated in dark, intriguing fruits, and lots more in between (for a good introduction to the wide range of California Zinfandels, see our blind tasting-based sensory assessments recorded in How Lodi Zinfandels compare to some of California's finest).
To each its own, which is what all great wines should be all about!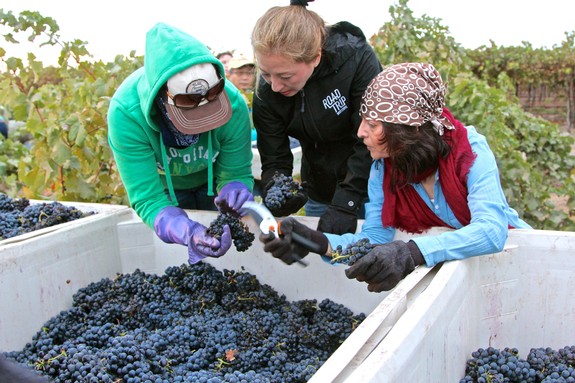 Comments