Letters from Lodi
An insightful and objective look at viticulture and winemaking from the Lodi
Appellation and the growers and vintners behind these crafts. Told from the
perspective of multi-award winning wine journalist, Randy Caparoso.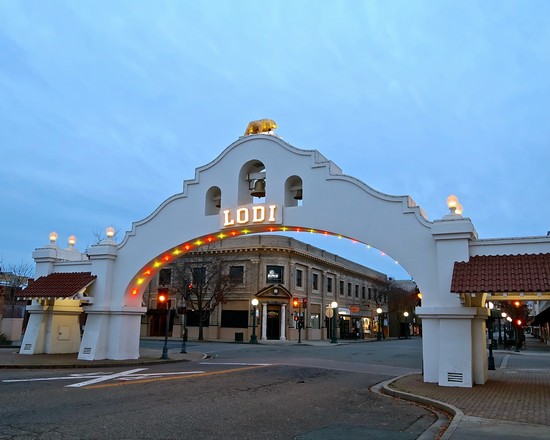 Christmas shopping for discriminating wine lovers is next to impossible. They may know what they like, but what that is is anyone's guess. Taste in fine wine, as in all matters of taste, is a highly personal choice.
Hence, the following list, which is not a "best of." It is a list of a dozen Lodi-grown wines released in 2023 that would appeal to collectors because there is something about each that is a little out of the  ordinary. And there's nothing connoisseurs like better than things that are out of the ordinary.
Each of these wines, of course, are also very good. They would appeal to anyone who appreciates wines of exceptional quality.
Best of all, each wine is very "Lodi"—distinctive to the appellation on a sensory level, on an intellectual level, or both... 
Continue »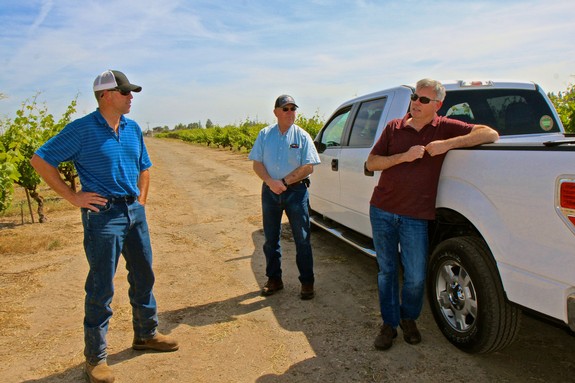 Continued from Story of an appellation—Part 9, the modern era, when Lodi families of German lineage took control
St. Amant Winery
Tim Spencer (1938-2006), who founded St. Amant Winery with his wife Barbara in 1972, was not just one of Lodi's pioneering vintners. He will always be remembered as one of Lodi's most inspiring winemaker/growers, exerting an influence still talked about today...
Continue »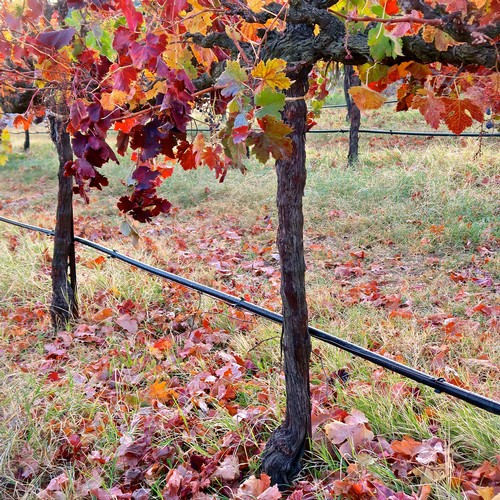 Late November colors in Lodi wine country.
Guest post by Elvira Fonz Gutiérrez
Elvira Fonz Gutiérrez first came to Lodi this past spring of 2023 to finish her Master's Degree in International Commerce in the Wine Industry, begun at University of Angers in the Loire Valley wine region of France. 
Having completed her work, rather than returning to her home in Huesca, Spain she has decided to stay in Lodi wine country for at least another year, taking on a new job as Marketing Coordinator for Bokisch Vineyards.
On this Thanksgiving morning, she sent over some of thoughts on spending her first Thanksgiving in the United States. Writes Ms. Gutiérrez...
Continue »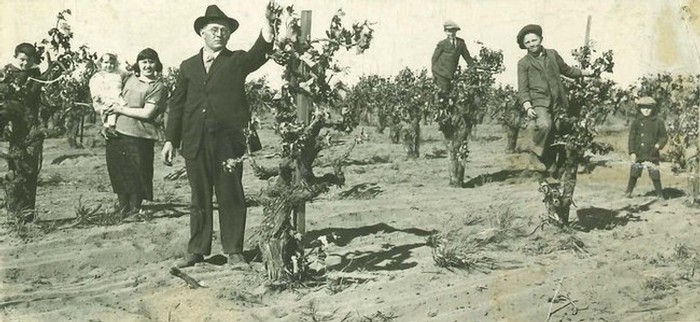 Klinker Brick Winery
The family behind Klinker Brick Winery is a quintessential Lodi story. Other than Michael David Winery, no other winery in Lodi has done more to familiarize the average American consumer with Lodi appellation wines than Klinker Brick, founded in 2000 by fifth-generation grape growers Steve and Lori Felten 
According to Mr. Felton, started up a winery was not really a choice thing. For over 100 years, wineries controlled almost everything—grape prices, the choice of varieties to plant, even how to farm and pick grapes. In a region where farmers still dominate the entire agricultural industry—including wine grapes—this was never a tolerable situation...
Continue »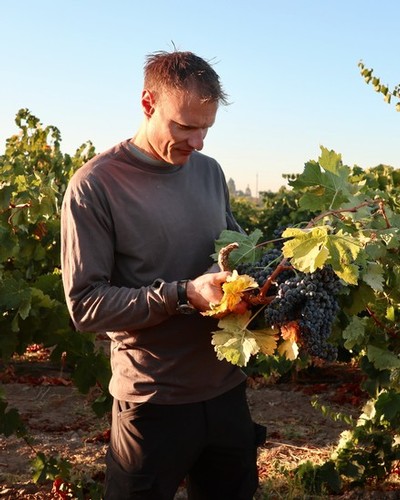 The wines of Markus Wine Company, owned and operated by winemaker Markus Niggli, demonstrate two ways of looking at Lodi's heritage blocks, emblematic of an appellation known for more acreage of old vines than any other region in California (hence, the entire United States).
• On one hand, Niggli revers old vines as much as anyone, letting vineyards speak for themselves by applying native yeast fermentation, negligible oak influence and minimal intervention throughout the winemaking process.
• On the other hand, Niggli is an artist and master blender—therefore, when he perceives that a wine can be improved by blending, as his partner Jon Bjork puts it, "other barreled wines wines [that] make the wine better, such as filling in a missing mid-palate or improving acidity," he will do that...
Continue »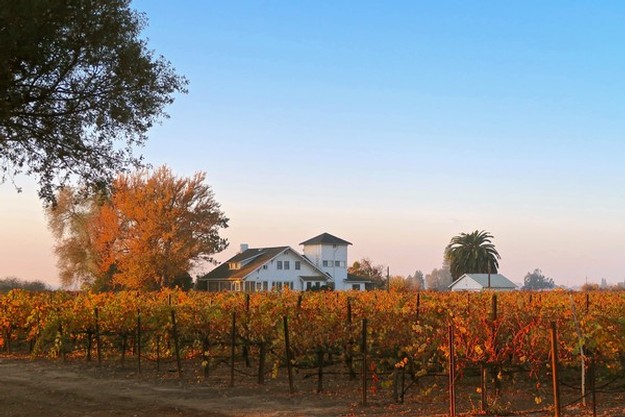 Lodi grows the ideal wines for Thanksgiving. 
First, the culinary reason: Turkey, as we all know, is a dry meat. Its fattiness or level of juiciness is, at best, negligible. That's why it is usually smothered in gravy and cranberry sauce—we need both the gravy and zesty/sweet fruitiness to balance the dryness...
Continue »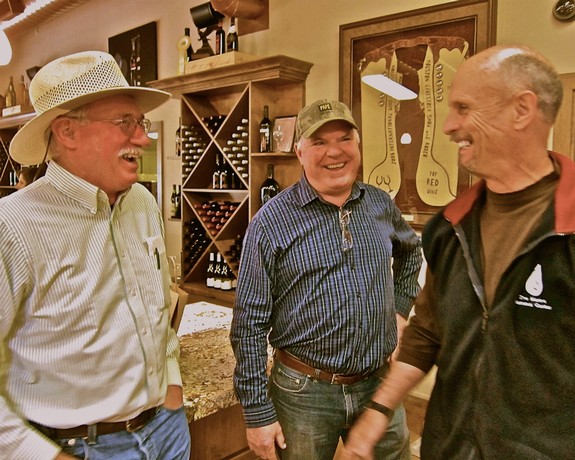 Dawn of a "Golden Age"
Robert Mondavi was a Lodi Union High School graduate who will always be remembered for significant accomplishments in the wine industry. First, he convinced his father, Cesare Mondavi, a Lodi businessman who entered the grape industry during the early 1920s as a grape packer, to buy Napa Valley's Charles Krug Winery in 1943. Robert and his brother Peter Mondavi operated Charles Krug until their famous falling out, which led to the founding of the groundbreaking Robert Mondavi Winery in 1966...
Continue »

\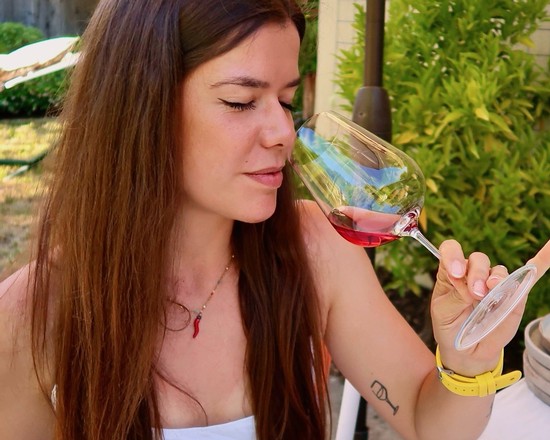 Guest post by Elvira Fonz Gutiérrez
Elvira Fonz Gutiérrez is a Huesca, Spain born, trilingual wine scholar who came to Lodi to complete her Master´s internship in spring of 2023. Her plan was to stay for six months, but she has recently signed on for an additional year.
During her time in Lodi, Gutiérrez did achieve her Master's Degree in International Commerce in the Wine Industry, completing the studies started at Angers University in France's Loire Valley. Gutiérrez's path has been focused on the wine industry from the first: for her Bachelor of Arts attained at Universidad de Valladolid in Spain, her thesis was "the specialized language of wine and the new social trends of the market..."
Continue »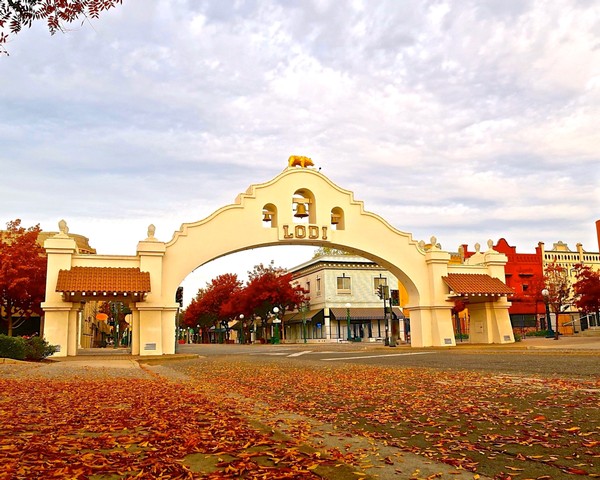 "If grapes are the pride of Lodi," writes Ralph A. Clark in Lodi, Images of America, "then the Lodi Arch [often called Lodi's Mission Arch] is its iconic symbol. The monument is the most recognized piece of architecture in the city, and its unique design inspires many residents, both old and new."
Hence, this symbol has given the City of Lodi a recognizable identity as a historic California destination. It is not an ancient destination...
Continue »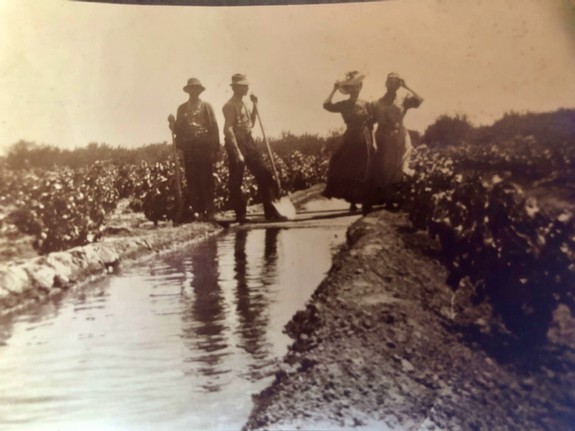 The first German families
In any conversation about most important farming families in the Lodi winegrowing region, one particular ethnic group stands out above all else: Lodi's German community.
Germans, of course, were one of the many groups from around the world descending upon California after gold was discovered at Sutter's Mill in 1848. "Three German miners," according to pbs.org's American Experience, "made an immense find in the extreme northern section of the gold fields... Rich Bar [a Plumas County gold mine, marked as California Historical Landmark No. 337] would produce some $23 million of gold ($561 million in 2005 dollars)..."
Continue »