Letters from Lodi
An insightful and objective look at viticulture and winemaking from the Lodi
Appellation and the growers and vintners behind these crafts. Told from the
perspective of multi-award winning wine journalist, Randy Caparoso.

August 22, 2022 | Randy Caparoso
Why Turley is bonkers for Lodi grapes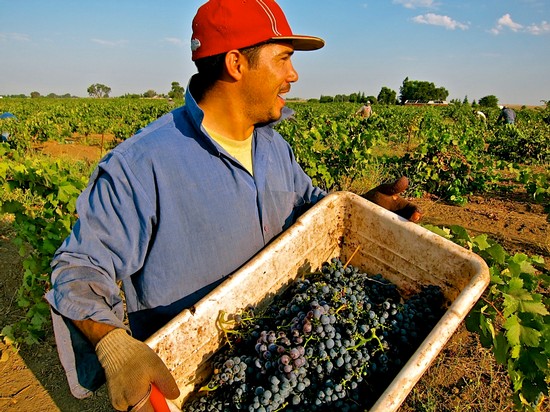 This article is a rewrite of an article (including all the original photos) first posted on this site on September 11, 2011. It has been adjusted to reflect 2022 circumstances, although most of the original content is being resurrected because the points that were made are as salient today as they were in 2011.
The makings of California's top cult Zinfandel
Among California's prestige producers of Zinfandel, Turley Wine Cellars is undoubtedly the one accorded the most "cult" status: Coveted with almost religious fervor by Zinfandel lovers to the point where they often pay ridiculous prices for them. Although Turley has dependably released its wines at suggested $30 to $60 retail prices, demand is such that they are often traded or re-sold for twice those prices, or more.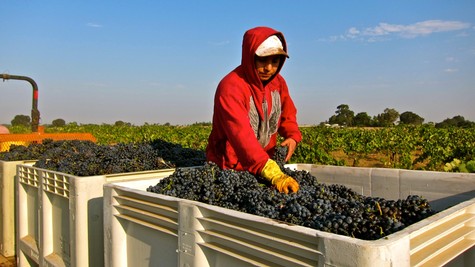 What makes Turley Zinfandels so special? No matter what you may have heard, this much is true: These are very, very intense Zinfandels; although you also have to say, very, very well-balanced Zinfandels. This is why people "follow" them, and why they invariably get the high scores—even when accompanied by descriptors all those 100-point critics love to use ("big," "juicy," "opulent," "hedonistic," "sumptuous," etc.)—which drive up demand even more.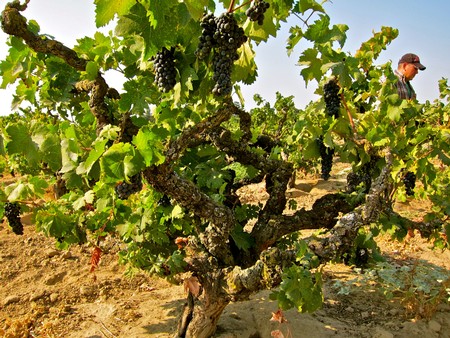 Case in point: A recent tasting (earlier in 2022) of a 2010 Turley Dogtown Vineyard Zinfandel, coming from the Clements Hills AVA on the east side of the greater Lodi AVA. At about 11 and a half years old, this wine seemed to show no sign of old age or even middle age. Its red fruit (raspberry, black cherry) profile—inundated with black Asian tea, and smidgens of umami-like green tea and cracked pepper—remains fresh, youthful, and vibrant with natural-tasting acidity. Its texture is satiny, seamless; and sense of balance, like an Olympian gymnast, sticking a perfect landing.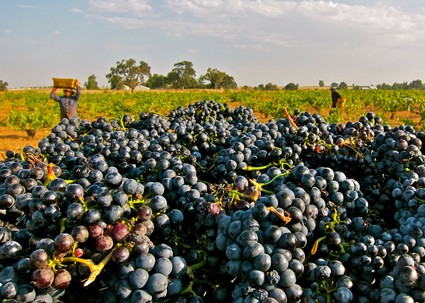 Yet when we took a closer look at the bottle, we saw that the 2010 Dogtown weighed in at 16.2% alcohol (Turley's labels are always scrupulously honest). The wine-alcohol police might say, "No way." No way, that is, any wine near that amount of alcohol can taste so fresh, balanced, lively, and buoyant. Yet it does; and from our experience, it will continue to evolve that way for at least the next 10, if not 15 or 20 years.
Who says California Zinfandel can't be "great?" Let alone, one from Lodi?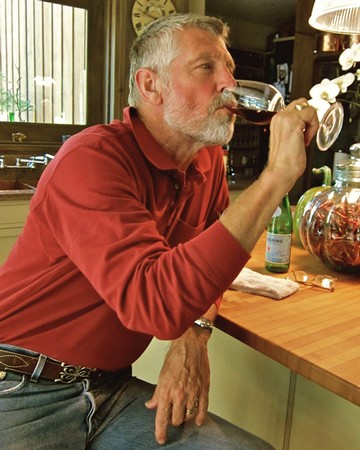 Turley Wine Cellars owner/grower Larry Turley, 2011.
So what's the story? A lot of it is Turley Wine Cellars—they're good at what they do. A lot of it is vineyard sourcing. They're smart enough to identify the best spots, and then farm them for quality, without compromise.
Since being founded by Larry Turley—after departing from Napa Valley's Frog's Leap Winery as a co-founder/owner—in 1993, Turley Wine Cellars has been sourcing from Napa Valley, Sonoma County, Mendocino, Contra Costa County, and most recently in a big way (establishing satellite wineries and tasting rooms), Paso Robles and Amador County. Not least, Turley is also big on Lodi. Absolutely bullish if not bonkers for Zinfandel grown in Lodi. They produce Zinfandel blends from vineyards in all the aforementioned wine regions, but also over 30 different vineyard-designate bottlings each year.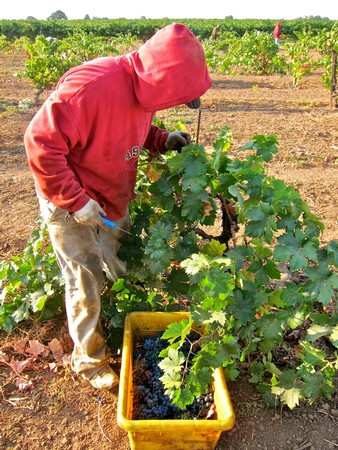 According to Tegan Passalacqua, the Turley winemaker who also controls much of the winery's vineyard management: "In every vintage our Lodi Zinfandels are among our best. In some years, they are our best. Dogtown is a great example. You have to love its floral fruit, which you expect in any Lodi Zinfandel. Yet it's also 'Dogtown,' which is a little different from Zinfandels from other parts of Lodi because it's located halfway to the Sierra Foothills. I describe its style as a 'tweener'—it has the intensity of fruit typical of a Lodi Zinfandel, but has the stronger grip and structure you associate with Amador style Zinfandel."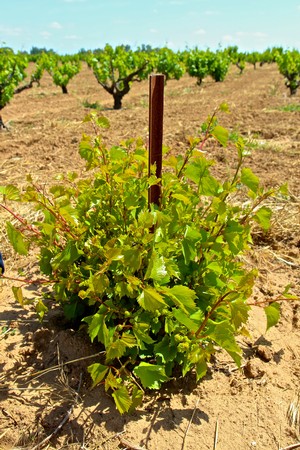 Besides Dogtown, originally planted in 1944, Turley now draws from Lodi's Steacy Ranch, a quintessentially fragrant, silky fine east side Mokelumne River-Lodi Zinfandel, made from St. George-rooted vines first planted in 1907. They also produce a multi-layered vineyard-designate Zinfandel from Kirschenmann Vineyard, located only about a mile away from Steacy Ranch, with more than 90% of its vines planted in 1915—an enormously high percentage, indicative of the amazing health and long history of meticulous farming of these own-rooted vines. Since 2012, Kirschenmann has been owned and farmed by Passalacqua himself, who also bottles a small proportion of this vineyard under his own label, Sandlands Vineyards.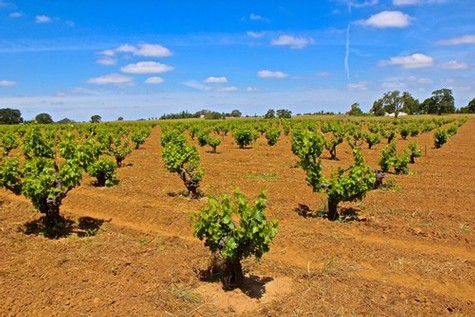 It is worth reminding Zinfandel aficionados that once upon a time, during the late 1990s, Turley also sourced grapes from Lodi's oldest block of Zinfandel: Jessie's Grove Winery's Royal Tee Vineyard, own-rooted vines originally planted in 1889. Royal Tee—now going into bottlings by Jessie's Grove and Marchelle Wines (the latter, co-owned and crafted by the West Sonoma Coast-based winemaker Greg La Follette)—is also Lodi's only remaining, "true" mixed Zinfandel block (approximately 18% of the vineyard consists of Carignan, Mission, and the heirloom Flame Tokay and Black Prince grapes).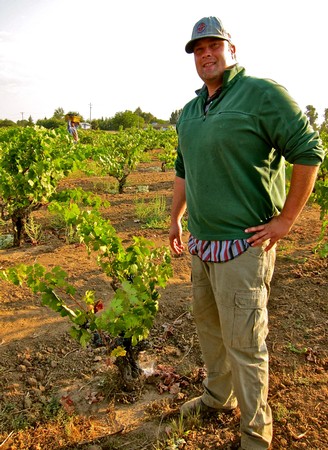 According to Passalacqua: "We bottled Royal Tee as Spenker Ranch Zinfandel [the vineyard was originally planted by Joseph Spenker, and is still owned by his descendants]. The story goes, the family was right about tear out the block, along with all the rest of their old vines planted before 1900, when Markus Bokisch, who was working with Duarte Nursery at the time, told them, 'Wait a minute, I think there is a winery that would be interested in this vineyard. Markus contacted Larry and Ehren [i.e., Ehren Jordan, Turley's winemaker of note up until 11 years ago], and they said, 'Hell yeah, we want those grapes.'"
Hence, you can say, if not for Turley Wine Cellars, Royal Tee Vineyard would probably no longer exist as Lodi's oldest Zinfandel planting. It would have bit the dust.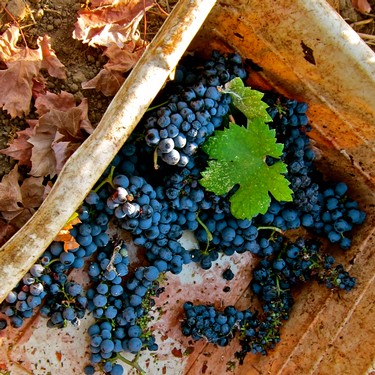 Eventually, Jessie's Grove made a decision to keep all of its Royal Tee grapes for itself—the vineyard amounts to a little less than 5 acres—and as an alternative, Turley managed to secure a long-term contract for Lodi's Dogtown Vineyard.
Is there a "secret" behind the quality that has made Turley so successful? Not really. I recall standing with Mr. Turley at the sorting table during the middle of the 2011 harvest, watching their crew meticulously remove any and all clusters with any sign of rot or excess raisins amongst the incoming Dogtown Vineyard grapes, when Mr. Turley explained, in his low key fashion: "We're pretty lazy when it comes to winemaking. We never crush, we press whole berries. We never use anything but wild yeast, we never filter or fine, we rack occasionally, and we've stuck with our long fermentations; taking 30, 40 days, sometimes four to five months, often finishing in the barrel."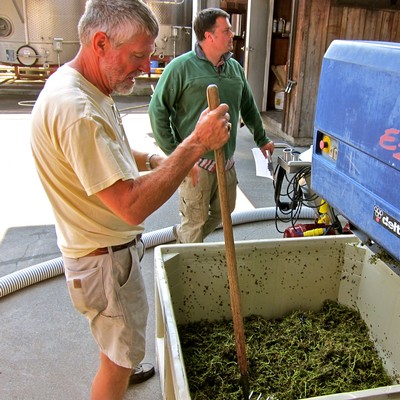 Quipped Mr. Passalacqua, at the same time, "For Larry, it's always been a choice between buying shoes for his four daughters or yeast for his Zinfandel, and shoes always won out."
"Hell, why buy yeast when you can get it for free?" Turley added, referring to the fact that they have never had any trouble with fermentations despite the common assumption in the industry that usage of the natural flora found on the grape skins is an open invitation for "stuck" fermentations (i.e., wines finishing sweet due to the inability of wild yeasts to ferment wine to complete dryness).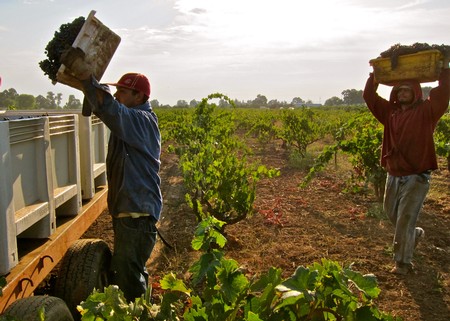 If there's been an evolution in the Turley approach to Zinfandel over the past 20 or so years, it's been in the vineyard because, according to Turley, "that's where you always make the wine. All of our time and energy is put into vineyards."
Describing the "formula" his boss has established over the years, Passalacqua tells us: "We've always preferred to get our vineyards on long-term leases in order to farm them ourselves, with our own crews. Dogtown is a good example—a vineyard that was in very poor condition when we started working with it in 1997. There were a lot of dead spots, which we replaced with new plantings on St. George rootstock in 2004 and 2008. Out of the 29 acres total, 9 of the acres consist of new plantings.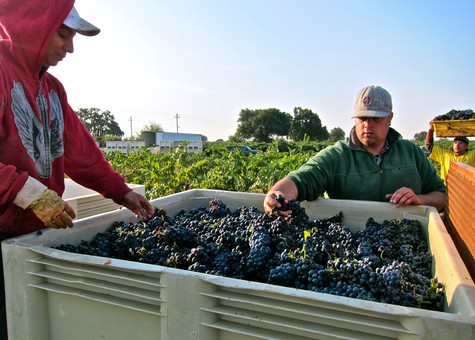 "Every one of our vineyards—in Napa, Sonoma, Paso Robles, here in Lodi, and in Amador—is dry farmed. Historically, Dogtown was always dry farmed. You could tell it was never been furrow irrigated by the fact that the vineyard was never leveled, it's full of dips and knolls. When we took over, many of the vines were debilitated, so we had to nurse the vineyard back to health through aggressive composting [Turley farms all its vineyards organically, even if not all of them are certified by California Certified Organic Farmers].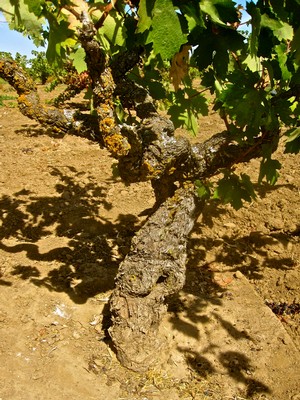 "We never ask these vines to produce more than they want to. In good years we'll get about three-quarters of a ton per acre out of a vineyard like Dogtown. In some years, even less than that. But these are small vines that produce tiny clusters with little, tiny berries, looking more like Pinot Noir than anything associated with Zinfandel. The flavors we get are tremendous. If you want to produce big-time Zinfandel, you have to be willing to go all the way."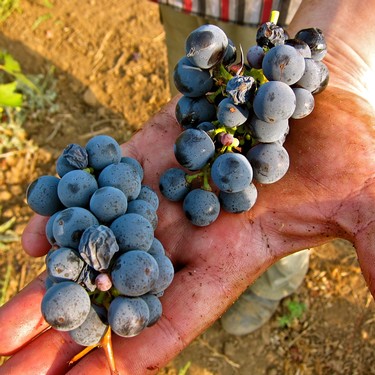 Or, as Mr. Turley puts it: "This is what you do when you want to make Zinfandel in the Big Leagues."
Why the dogmatic stance on dry farming, when judicious amounts of water [i.e., "deficit irrigation"] might also help resuscitate a dying vineyard? "In our experience, it's dry-farmed vineyards that produce superior wine," says Passalacqua. Going by Turley's track record, it's hard to argue with that. "After working with old vineyards up and down the coast, we know that it's dry farming, combined with composting, that works for vineyards with problems like nematode infestations. We get healthier, stronger vines by this approach, and it also helps bring other issues, like leafroll virus and disease pressures, under control."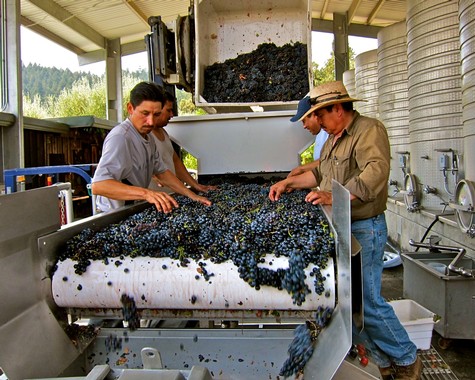 Final sorting of 2011 Dogtown Vineyard Zinfandel at the Turley Wine Cellars winery.
In one of my last conversations with former Turley winemaker Ehren Jordan, I learned: "By the time Turley was launched in the nineties, many of the great, old Zinfandel vineyards in California had already begun to disappear, and along with that a lot of the knowledge and passion of the old growers. What we've done over the years was take what we've learned from the old ways of doing things.
"These are the ways that have historically sustained old vines, giving them the advantage of deeper root systems, and better chances of withstanding the heavy rains and winds, the droughts, all the variables of the growing seasons, year in and year out. We've often had to fight to get vineyards to where we want them to be, and more than a few times, our relationships with growers ended up not working out."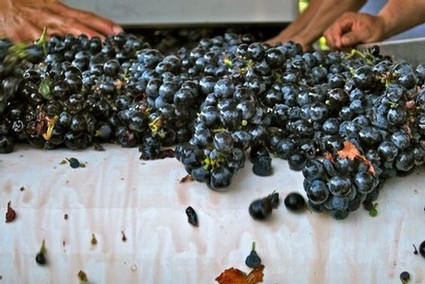 Getting back to the subject of winemaking, Passalacqua shares some of the Turley methodologies: "We don't crush, we simply destem and hold the whole berries in cold soak, usually in the tank for about five days at 55° F. [Turley employs temperature controlled 11, 10 and 5-ton stainless steel tanks]. After that, we raise the temperature and let the fermentation begin by itself, usually taking 7 to 10 days, before going into barrel [for Turley, about 89% French oak, 20% American oak, and only 20% new barrels each year]."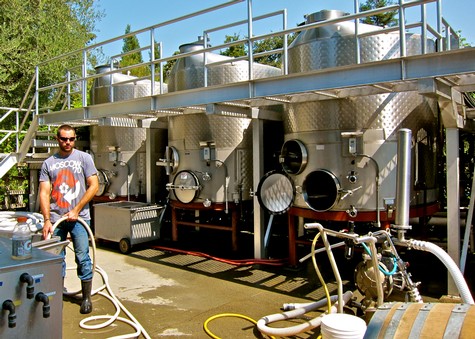 Turley prefers a 5-year rotation for its barrel usage. Zinfandels generally see about 20% new oak, Although the subtlety of "neutral" barrels plays a role in the Turley approach, Passalacqua is not particularly fond of barrels over 5 years old. "We like to under-emphasize oak in our wines," he says, "but I don't like the taste of old barrels either—I like to taste the freshness in wines, and barrels that are too old can make a wine taste... old."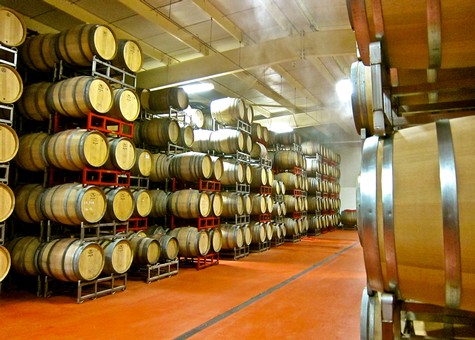 Adds Passalacqua: "Wild yeast fermentation gives you more complex wines, with more terroir distinctions, The key to that is starting with healthy, clean fruit. When we can, we're in the field a few days before harvest, dropping anything with signs of rot. We sort in the field when we pick, and we sort a third time in the winery. pH [i.e., acidity] is not a big issue for us, although we prefer it in the 3.5 range. To avoid stuck fermentations, you really want the fruit to come in at 24° to 25.5° Brix [i.e., sugar readings], which normally gives you finished alcohols around 15.2%, 15.4%, 15.7%, depending."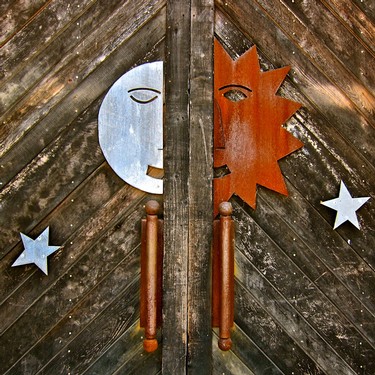 Jordan has said: "If you wait to pick at 27° Brix, which might be well over 30° by the time it hits the fermenter, then you risk alcohols pushing past 17%. Then, sure, you might get stuck fermentations, unless you add a boatload of water... and you never want to add water, or have to send wines out to get dealcoholized, if you want to make Zinfandel worth a damn.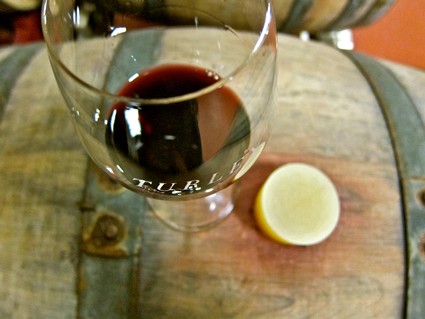 "We know that for a lot of wineries, especially those without a lot of control of their vineyards, there's not much choice in the matter—they'd rather err on the side of waiting for 'optimal ripeness,' as opposed to getting green or unripe flavors, and end up fixing the problem later. We'd rather get it exactly right the first and only time."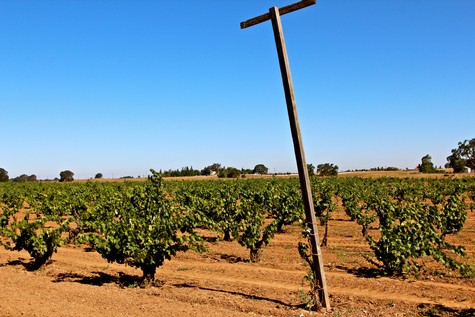 Talking about Turley's original commitment to Lodi-grown Zinfandel, Jordan added: "There's just so much misinformation out there, especially among so-called experts, and many of the wine journalists. Anybody who says Lodi is a hot Central Valley growing region just doesn't know his stuff. We first made our reputation with old vine Zinfandel from St. Helena [i.e., in mid-Napa Valley]. What a lot of people don't realize is that St. Helena is actually a warmer climate wine region than Lodi."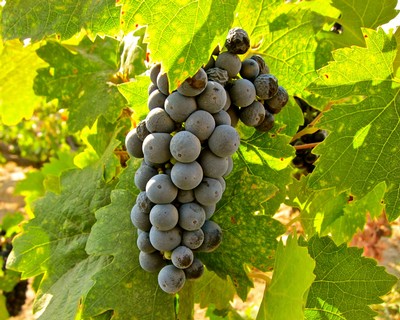 Typically small Zinfandel cluster in Clements Hills-Lodi's Dogtown Vineyard.
Says Mr. Turley himself, "Over the years we've learned to never listen to what other people say. We don't pick grapes to get high alcohol, we pick them when they're the most balanced and intense. If we can get a Hayne [one of Turley's acclaimed St. Helena-Napa Valley Zinfandels] to taste exactly like a Hayne, and a Dogtown to taste like a Dogtown, I'd say that what we're doing is working, and we're just fine with that!"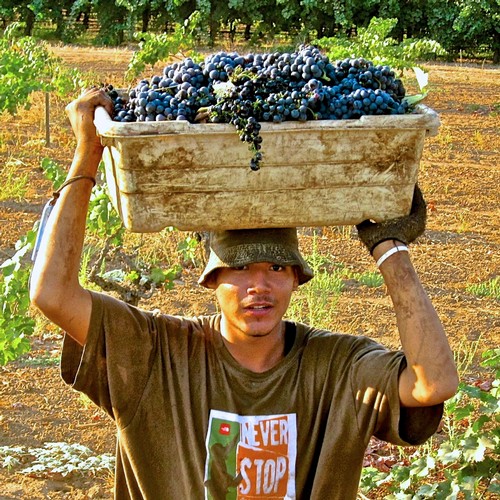 Comments