Letters from Lodi
An insightful and objective look at viticulture and winemaking from the Lodi
Appellation and the growers and vintners behind these crafts. Told from the
perspective of multi-award winning wine journalist, Randy Caparoso.

November 11, 2020 | Randy Caparoso
What to expect when tasting old vine wines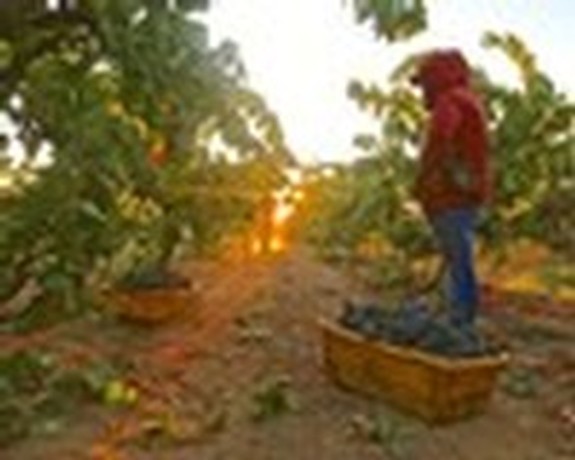 When you taste a wine sourced from a single vineyard notated on a label, you know that the vineyard is an "old vine" growth — which, for a region like Lodi, means that most of the vines from that vineyard are at least 50 years old (planted in the 1960s or earlier), and in some cases, over 75 or even 100 years old — it is easy to make the assumption that the wine will be an extremely intense, rich, concentrated, powerful, phenomenal experience.
Many vineyard-designate old vine bottlings are, in fact, phenomenal, but not in ways you might expect. In fact, they are often the opposite of "rich," "powerful" or "concentrated." Instead, they are often delicate, restrained, and sometimes even lean or shy in their aroma, flavor, and mouthfeel. What you are more likely to find in many wines made from very old vines are delineated aromas and flavors that are, if anything, very unique to that one vineyard, whether these aromas and flavors are big and intense or light and restrained.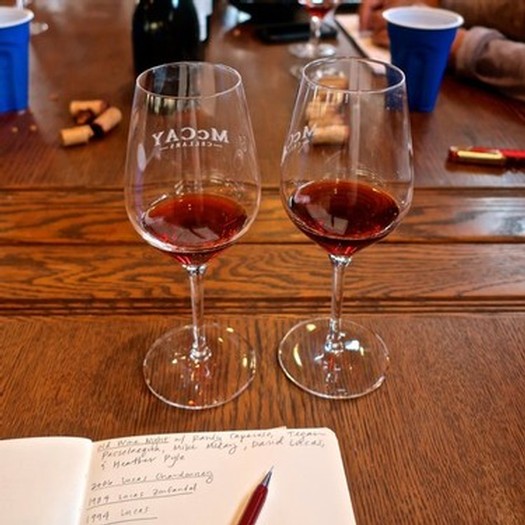 The question for a consumer or aficionado of this type of wine is, simply: is the distinctive character of the wine, unique to the vineyard, something you find appealing? If you taste an old vine vineyard-designate wine expecting a super-powered, knock-your-socks-off experience every time, there's a good chance you're going to be disappointed.
The trick to appreciating an old vine vineyard, in other words, is coming to understand the sensory qualities that make the vineyard unique. Take, for example, the Zinfandels made from the Original Grandpère Vineyard in Amador County's California Shenandoah Valley AVA. Having been dated back to 1869, this is reputedly California's oldest Zinfandel planting.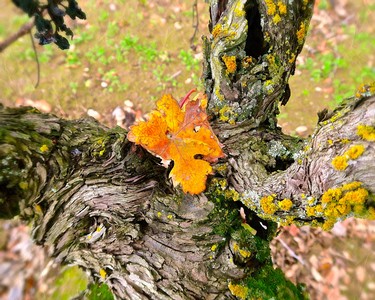 Zinfandels produced from Original Grandpère usually have a beautiful floral perfume, with lanky yet silky, zesty fruit qualities suggesting raspberry, blackberry, and mildly earthy notes suggesting dusty, crinkly, crushed leaves. But what you never get in an Original Grandpère Zinfandel is a dense, gigantic, jammy flavor, as you find in many old vine Zinfandels from, say, Sonoma County or Napa Valley. The beauty of this wine is that it is... well, "Original Grandpère," not a Monte Rosso from Sonoma Valley or a Marian's in Lodi. You buy, and appreciate, an Original Grandpère for what it is, not what you expect it to be.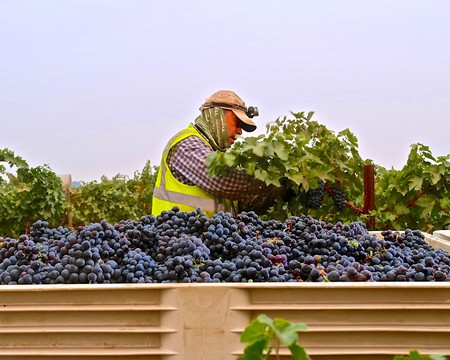 Magical Cinsaut
In this blog post, we often talk about Bechthold Vineyard because it is Lodi's oldest vineyard on record, planted in 1886 entirely to own-rooted Cinsaut. The fact that this vineyard is planted to Cinsaut rather than, say, Zinfandel or Carignan is a huge distinguishing factor. A red wine made from Cinsaut is probably as different from a Zinfandel or Carignan as Pinot Noir is to Cabernet Sauvignon or Merlot. It is an entirely different grape variety, producing an entirely different red wine.
Cinsaut produced from vines over 130 years old from a very specific region — the west side of Lodi's Mokelumne River AVA, grown in sandy loam soils going down at least 60, 70 feet before hitting any sort of hardpan — only makes Bechthold Vineyard Cinsauts all the more unique. These are soft, round, sumptuous wines. Their noses are very "red fruit" oriented, usually suggesting aromas like cranberry or strawberry-rhubarb pie. They are also usually very spicy — suggesting baking spice, white and/or black peppercorn, and often clove or mace.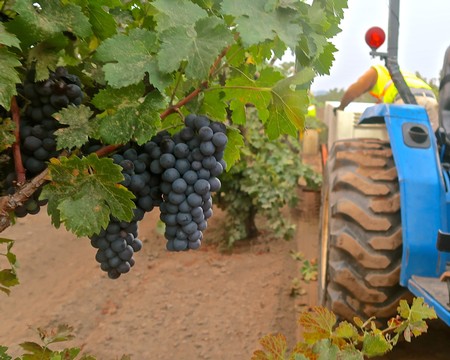 But one thing a Bechthold Vineyard Cinsaut never is is a wine you would call big, hefty, or powerful. It has been suggested by some people that Bechthold Vineyard Cinsauts are halfway between Zinfandels and Pinot noirs because of their bright, spicy fruit and soft tannin structures, but even that is a meaningless analogy.
You don't, for instance, describe Margot Robbie as halfway between a Meryl Streep and Charlize Theron. That would be ludicrous because there is no resemblance; and besides, why would you want that? You want a Margot Robbie for a movie role the same way you want a Bechthold Vineyard Cinsaut for the simple fact that it resembles no other wine in the world, as well as it should.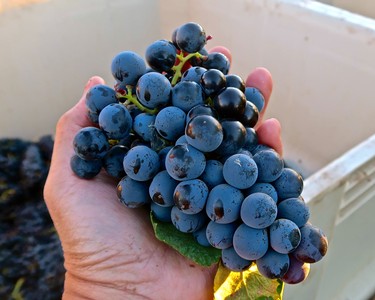 Carignan's sui generis character
Then there is the Carignan grape. It's been said that Carignan plantings in Lodi don't become interesting until vines are at least 75, or 80 years old. That's when resulting wines become more than just a red cherry or strawberry fruit bomb, which can be one-dimensional in lieu of the spice qualities that make Cinsaut and Zinfandel so interesting. For instance, Carignan from Spenker Ranch's 1900 block —called, simply, Block 4 by Jessie's Grove Winery, which bottles it as "Ancient Vine" Carignan — is lush and bouncy in black cherry-ish fruit, but retains an acidity that gives it a lithe and limber feel, and deep earth tones that are almost truffle-like.
There is another west side Mokelumne River-Lodi Carignan site called Mule Plane because it was leveled by a mule and plow by the Shinn family (who still own and farm it) in the late 1920s. Like the Spenker Ranch 1900 block, it is also own-rooted, and in this part of Lodi, taproots go down at least 50 feet into the fine-grained sandy loam. Mule Plane Carignans — made by wineries such as Precedent, Holman's Uncharted label, and Leaf and Vine — veer into the strawberry/cherry spectrum of the varietal, and take on more of a silky, airy, ethereal quality. Its terroir-related "something-extra," in other words, is more textural than aromatic, although it is plenty aromatic.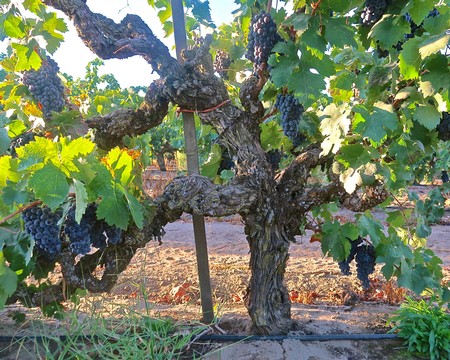 The Tao of Zinfandels
Zinfandel, of course, is Lodi's signature grape. The variety simply loves the region's warm, steady Mediterranean climate, and the bone-dry climate throughout the growing season. It soaks in the sun all through the summer days with not a cloud in the sky and gets to rest in fairly cool, mid-50°s F. temperatures at night. Plus, the spots where Zinfandel is grown in Lodi are all well-drained, super-sandy sites with some degree of high-vigor loam mixed in; so roots can grow deep into the ground, becoming the major factor of why vines can thrive for over 50 or 100 years in their respective sites. This makes for the most gentle, fruit-focused styles of Zinfandel in California.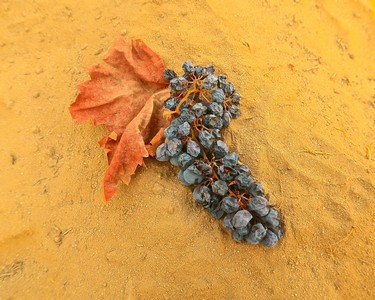 Although Lodi-grown Zinfandels are generally softer, riper, more floral, and earthier than Zinfandels from, say, nearby Amador County, or Napa Valley and Sonoma County, not all the old vine Lodi sites produce the same kind of Zinfandel. The trick, as suggested earlier, is to come to an understanding of the sensory qualities that make each vineyard unique unto itself. Once you do, you can appreciate each of them for what they are, not what anyone might think they should be, or how they compare to each other.
When you stack up old vine vineyard-designate Zinfandels against each other, you're sort of missing the point. When vineyards get old they become more unique, not more alike.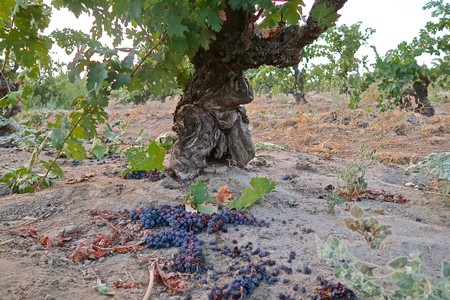 Hence, this rundown on the sensory qualities of some of the vineyard-designate old vine Lodi Zinfandel bottlings found on the commercial market:
Light- to Medium-Bodied Zinfandels with Negligible or Subtle Oak
Stellina (by Estate Crush) — Usually all about fine, lacy texturing and floral, a sweet black pepper spice, buoyed by pomegranate-like zestiness and deceptively restrained, almost light feel.
Maley Bros. (bottled as Lodi Native Wegat Vineyard) — Luscious floral/jammy notes of boysenberry, and blueberry, yet bright, buoyant, and restrained on the palate.
Michael Klouda Wines, Hatterle — Picked early to put a refreshing emphasis on bright acidity and lean body, showing quiet yet bright, focused, dusty berry perfume and flavor.
Peirano Estate, The Immortal Zin — Fresh, bouncy, titillating raspberryish varietal fruit, unhindered by any ungainly tannin, oak, or alcohol.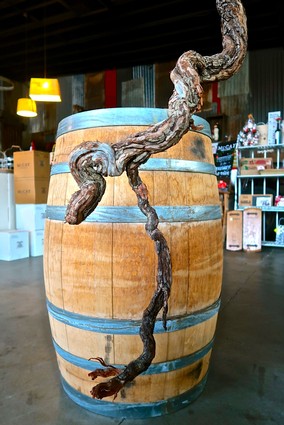 Precedent Wine, Kirschenmann Vineyard — Following the winemaker's pure, pristinely fruited style but even more pronounced in strawberry/cherry fragrances and almost ethereal, silken fine layers and textures.
Sandlands, Lodi — Non-vineyard-designate Zinfandel coming entirely from Kirschenmann Vineyard, showing off the edgy, prickling acidity and purity of the layered, oozing, flowery/cherry/strawberry fruit profile for which this 1915 planting has become known.
Alquimista Cellars, Jessie's Grove — From Lodi's oldest, 1886 Zinfandel block, crinkly, refined sensations with Pinot noir-like silkiness, and exquisite, flowery red fruit fragrance (strawberry/cherry/raspberry) tinged with black tea-like spice and faint loamy earthiness.
Stonum Vineyards — Lean, edgy, zesty yet svelte style focused on a pure expression of energetic fruit, tinged with floral, red, and blueberry perfumes.
Maître de Chai, Stampede Vineyard — Ultra-bright Clements Hills-Lodi-grown style, compact, dense yet svelte in feel with cherry/boysenberry pie aroma, prickly acidity, and sturdy tannin.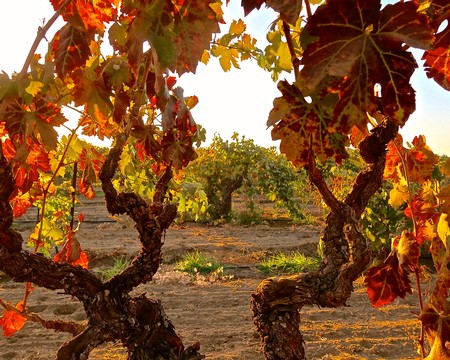 Medium- to Full-Bodied Zinfandels with Restrained Oak
Klinker Brick Winery, Marisa Vineyard — Single-vineyard bottling replete with vivid raspberry and cassis-like perfumes enriched by a smidgen of sweet oak, coming across as refined, feminine in feel.
Harney Lane Winery, Lodi Home Estate — Outwardly rounded, brightly fruited, lush yet zesty, plump fruit style, typically blended with about 50% Primitivo, a softer clone of Zinfandel.
Harney Lane Winery, Scottsdale Vineyard — Floral aromas suggesting black cherry mixed with the vineyard's signature blueberryish note, medium-full, and finely textured sensations enhanced by subtle French oak flourishes.
Harney Lane Winery, Lizzy James Vineyard — More finely sculpted, polished, and finely delineated single-vineyard bottling marked by ringing black cherry perfume and zesty medium-full body filled out by moderate tannin.
The Lucas Winery, ZinStar Vineyards — Firm yet supple, laudably balanced style, mixing bright red berryish varietal fruit, a Lodi "tea" quality, and flowery as well as faintly earthy/loamy nuances.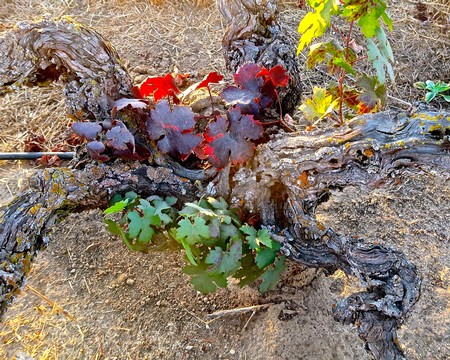 Fields Family Wines, Stampede Vineyard — Firmly structured in natural acidity and moderately weighted feel, with slightly sinewy tannin grounding effusive, pristine black/red cherry varietal qualities.
Tizona (by Bokisch Vineyards), Süss Vineyard — Exceptionally bright, super-high-toned raspberry/cherry perfume, lively natural acidity, and moderate tannin giving this Clements Hills growth an airy, zingy lift belying a full-scaled body.
McCay Cellars, Faith (also bottled as a Lodi Native Lot 13 Vineyard) — Pure and ebullient red berry/cherry perfume, fine tannin, and zesty medium-full body with lacy/silky/feminine feel (Note: there are subtle French oak notes in the Faith and zero oak influence in the Lodi Native rendering of this estate).
McCay Cellars, TruLux Vineyard — Round, almost fleshy textured varietal fruit qualities suggesting red and darker berries, underlined by a subtle yet distinctive, earth-toned loaminess.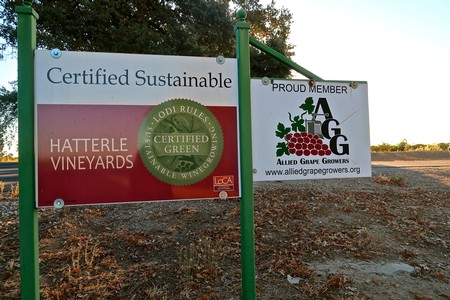 McCay Cellars, Jupiter — A little more autumnal spiced (nutmeg, ginger, clove, cocoa) perfume to this taut yet fluid, balanced style tinged by nuanced French oak.
Turley Wine Cellars, Steacy Ranch — Silken feel to multifaceted, red and blue, spice-tinged fruit retaining a sense of balance and femininity through long, intricate, lacy palate sensations.
Turley Wine Cellars, Kirschenmann Vineyard — Even more of a multi-layered, luscious, balanced feel to a distinctively puristic red-fruit profile (cherry/strawberry), buoyed by moderate yet sturdy tannin and the barest tweak of French oak.
Turley Wine Cellars, Dogtown Vineyard — From Clements Hills well east of Lodi, a soaring black cherry/raspberry perfume and laser beam varietal profile to medium-full body marked by zesty/edgy acidity and sturdy tannin.
Heritage Oak Winery, Block 5 — The fullest and richest of this estate's single-vineyard bottlings, yet stamped with a sense of restraint, elegance, notably zingy acidity, and licorice/pepper spice complexity.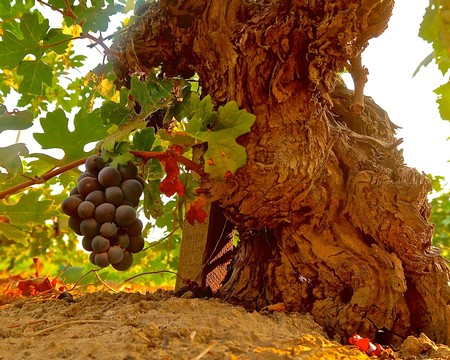 Ironstone, Rous Vineyard Reserve — Lavish raspberry/blueberry/violet perfumes tinged with peppery spice, an occasional herbiness, and a typically fleshy, velvety, round, and generous feel.
Oak Farm Vineyards, Estate Primitivo — Lush black cherry tinged by loamy/earthy and black tea-like notes as well as soft, round, very fluid, and fruit-forward on the palate despite fairly full body.
Oak Farm Vineyards, Mohr-Fry Vineyard Block 417 — Floral/plummy/cherry aroma, traces of dusty/cedary and leafy-green notes, and a zesty, medium-full body filled out by moderate tannin.
Oak Farm Vineyards, Hohenrieder Vineyard — Distinctly earthy/minty/eucalyptus notes tinging black cherry/tea-like fruit, and zesty feel of natural acidity to medium-full body and bony tannin.
PRIE Winery, Soucie Vineyard — Ripe red berry aroma tinged with a loamy earthiness, in a medium-full body with restrained tannin allowing the vineyard's organic quality to push through.
Twisted Roots, 1918 — Piquant middleweight style with a sense of lightness, while redolent of quivery strawberry jam fruit tinged with black pepper spice.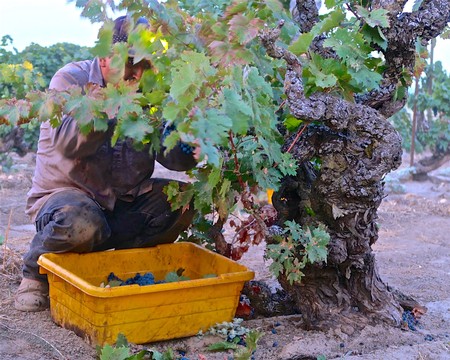 Medium- to Full-Bodied Zinfandels with Rich Oak
m2 Wines, Soucie Vineyard — Perennially distinguished by aggressive, slightly jammy berry richness laced with loamy, mushroomy, organic aromas tinged by generous, sweetly toned oak in a svelte, medium-full body (Note: also bottled as a Lodi Native, showing zero oak influence).
Macchia Wines Voluptous, Maley Vineyard — Downright bosomy texturing and ripe-toned, floral/violet perfume to this vineyard-designate, muscled up by richly extracted tannin and pungent oak.
Mikami Vineyards — Velvet textured, pinpoint style with a fine mix of violet, loam, chocolate, and red berryish fruit, enriched by a perceptible yet proportionate oak complexity.
Jessie's Grove Winery, Westwind Vineyard — From the estate's 1941 block, a loamy/earth-driven style with red berried tea-like fruit, medium-full body with moderate tannin and cedary oak backdrop.
Jessie's Grove Winery, Royal Tee Vineyard — From the estate's oldest block dating to 1889, exuding red and dark berry aromas, a faintly organic earthiness, and cedary sensations in a full, rounded body.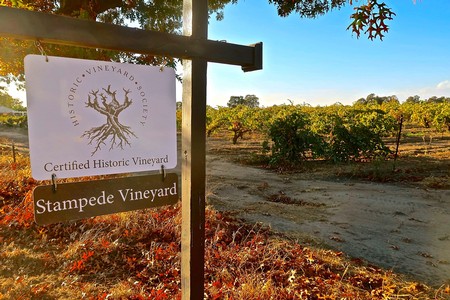 Big Zinfandels with Restrained Oak
St. Amant Winery, Mohr-Fry Ranch — From the Fry family's Block 416, planted in 1944, a full-bodied Zinfandel that nonetheless comes across as round and moderately weighted, with a cherry-cola fruit profile nuanced by earthy/loamy notes.
St. Amant Winery, Marian's Vineyard — Classic bottling from the Frys' venerated 1901 planting, yielding a full, fleshy, broad style of Zinfandel with an almost cornucopian fruit intensity, solidified by a solid core of tannin (Note: also bottled as a Lodi Native, showing zero oak influence).
LangeTwins Family Winery & Vineyards, Centennial — From an east side, Alpine Road vineyard planted in the early 1900s that gives a plump, plush, velvety, single-vineyard-focused style, bursting at the seams with black cherry and black tea-like complexity and a generous, filling, nearly over-the-top feel from fore to aft.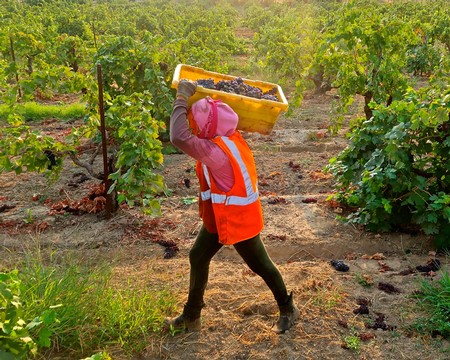 Big Zinfandels with Intense Oak
m2 Wines, Select Block — Barrel selection of the most pungent, opulent, full-bodied wines coming from the 1916 block of Soucie Vineyard, "big" and generous in every sense of the word.
Macchia Wines Luxurious, Rous Vineyard — The texture of this single-vineyard bottling is truly luxurious — velvety, layered — while opulent in fruit and sweet, generous oak sensations.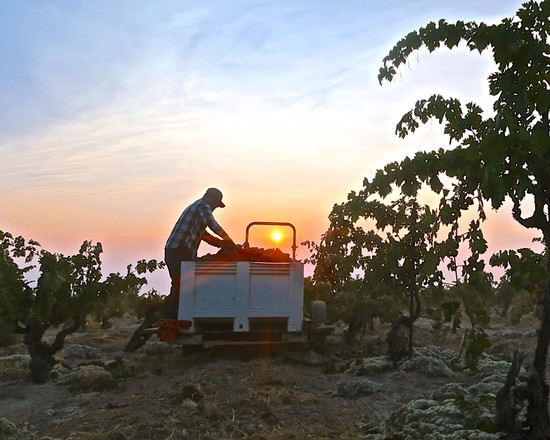 Comments