Letters from Lodi
An insightful and objective look at viticulture and winemaking from the Lodi
Appellation and the growers and vintners behind these crafts. Told from the
perspective of multi-award winning wine journalist, Randy Caparoso.

December 5, 2022 | Randy Caparoso
The 12 interesting Lodi-grown wines of 2022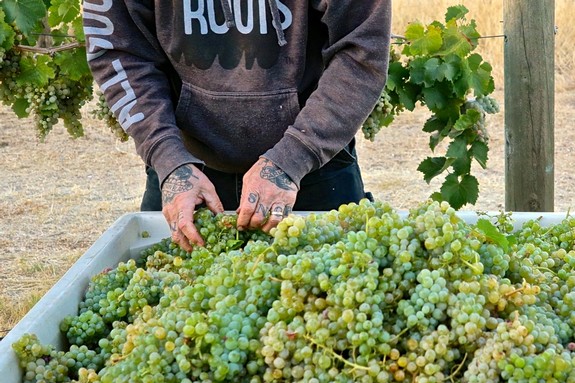 How do you choose the past year's 12 best Lodi-grown wines? You can't. There are now more terrific Lodi wines than you can shake a stick at.
You can, however, choose 12 of the more interesting wines of Lodi. Wines that are making waves for being slightly different than what a Lodi wine lover would have found just, say, five or ten years ago.
To assemble this kind of list, I have to put on my "wine geek" cap. It is, after all, my job as the resident wine investigator to know the individual vineyards, the local growers, the peculiarities of both individual winemakers, and the more than 100 grapes grown here in Lodi. I have to know, in other words, where the bodies are buried.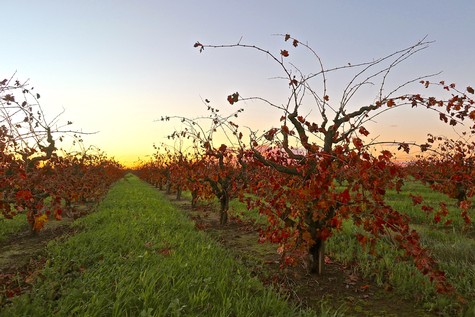 All of these might add up to some interesting choices of gifts for the hard-to-please, been-there-done-that Lodi wine buff in your life. My 12 suggestions for truly curious wine lovers:
2021 Bokisch Vineyards, Vista Luna Vineyard Borden Ranch-Lodi Garnacha Blanca ($26)—This dry white wine is light, in an ethereal sort of way, so subtle yet superbly intense and well put together that it simply goes over the head of most wine lovers, who think "the bigger the better." Yet this is the way the Grenache grape—both red and white clonal variations (Bokisch utilizes the Spanish parlance, Garnacha)—grows in Lodi. It is a cultivar that is effortlessly suitable to the region's warm, sun-soaked Mediterranean climate. There are now, in fact, a small number of other wineries now producing excellent wine from Lodi-grown Grenache Blanc. Bokisch's iteration may be the finest in all of California because this happens to be a winery that has built up over 20 years of experience with this grape, mastering the varietal's crisp, natural, inner freshness. As light and subtle as it is, it is a wine fine enough to be contemplative—at least to discerning wine lovers. bokischvineyards.com.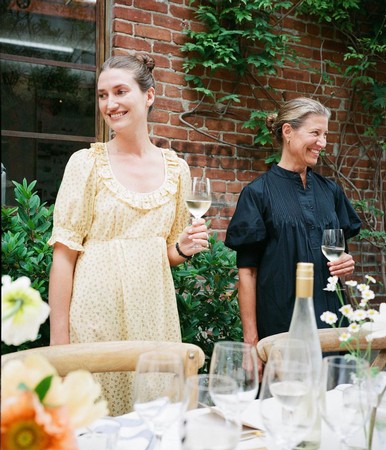 2021 Lorenza Wines, Terra Alta Vineyard Clements Hills-Lodi Picpoul Blanc ($28)—This white wine epitomizes the "new" style of today. Grapes (in this varietal bottling, made 100% from a grape named Piquepoul) are picked early enough in the season to emphasize a mouth-ringing, lemony acidity and a real sense of dryness and lightness (the wine finishing at just 10.8% ABV). The result is a true "lip stinger"—the literal translation of this Southern French grape—but also one that is fragrant with spring flowers, underlining the wine's Lodi lineage. lorenzawine.com.
2021 Haarmeyer Wine Cellars, Palmero Family Vineyard Borden Ranch-Lodi Chenin Blanc ($30)—Boomers probably remember Chenin Blanc as a perceptively sweet, tutti-fruity, standard California varietal white. Along came Chardonnay, back in the 1980s, and consumers lost their taste for the grape. The Palmero Family Vineyard was planted to the cultivar in 1983, a period of time when all the other growers in Lodi were pulling out this grape. Hence, this (now) extreme rarity of wine, handcrafted in a decidedly contemporary style: dry as a bone, tasting more of minerals and mouth-watering citrus than the green melony fruitiness of California Chenin Blancs past, yet retaining all the honeyed, wildflower characteristics that make this varietal so unique in the entire world of wines. haarmeyerwinecellars.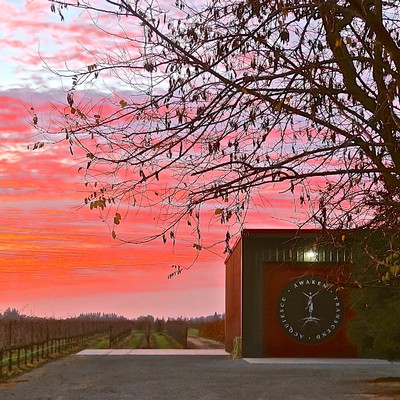 2021 Acquiesce Winery, Mokelumne River-Lodi Viognier ($40)—Granted, Viognier has long ceased being an unusual California, and word on Acquiesce's mastery of white wine grapes associated with France's Rhône Valley has been out for a few years now. But this release needs to be mentioned because, almost ridiculously, this vintage as well as recent vintages have been consistently named the finest Viognier in all of California—at least according to highly competitive judgings such as the humongous San Francisco Chronicle Wine Competition. What makes this wine so special? In a word, balance—an unerring clarity and plethora of fragrances suggesting violet, lavender, and honeysuckle, manifested in a dryness that is both crisp and silky in texturing and long, lingering, and intricate in its finish. It's hard for many wine lovers to comprehend the fact that a Lodi-grown bottling could be declared the finest white wine in all of America, but this wine has earned such accolades—several times over! acquiescevineyards.com.
2018 Mettler Family Vineyards, Mokelumne River-Lodi Pinotage ($25)—When, in 1924, a professor at Stellenbosch University in South Africa first crossed the Pinot Noir and Cinsaut grapes to create Pinotage, the grape proliferated to the point of becoming as closely identified with South Africa as Zinfandel is to Lodi. While the varietal is eschewed in the rest of the American West Coast, it has found something of a home in Lodi; no doubt, because both Lodi and Stellenbosch share a similar Mediterranean climate. Combined with Lodi's sandy soils, the grape produces a bright and cleanly fruit-driven wine, as in Mettler Family's bottlings: teeming with brambly, spiced berry pie-like qualities underlined by bare slivers of cedary oak, while brightened by a fresh, natural acidity that keeps the slightly fleshy, medium-full bodied profile of the wine upbeat, fruit-focused and, yes, distinctive unto itself enough to be truly interesting. mettlerwine.com.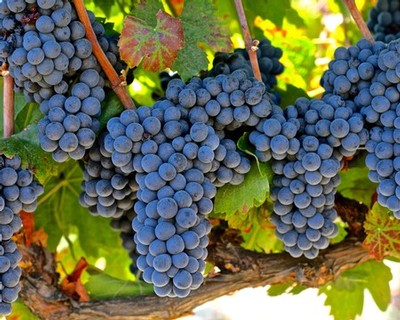 2021 Monte Rio Cellars, Teresi Vineyard Mokelumne River-Lodi Red ($26)—Many serious wine lovers (not all) look for something different in a wine. It's not power or intensity, and it's not the fulfillment of varietal character, as impressive as all wines with a surfeit of these qualities may be. Instead, they look for sensory manifestations of terroir, which means "sense of place." This wine, sourced from a vineyard planted to Zinfandel and Petite Sirah in equal proportion, maybe the most expressive $26 terroir-focused wine in the world. A lot of it is because of the Teresi family's conscientious regenerative farming, but of course, it's what's in the bottle that actually counts: singing wild berry fragrances, zinging acidity, very moderate weight with a sense of meatiness and faint earthiness along with sweet peppercorn, not to mention suggestions of Mediterraneanish herbs (rosemary, thyme, and anise mingling with leather). All adds up to a wine that captures what makes Lodi special, even if most of the rest of the wine world hasn't quite caught on to this yet. monteriocellars.com.
2021 Perlegos Family, Lodi Red Wine ($30)—This wine lends credence to the belief that Lodi's best red wines may not be those made from vaunted grape varieties bottled as varietal wines, but rather blends. Why? Because of the intangibles, like the sense of balance and unexpected nuance. This blend consists of 50% Merlot, which lends all the plush, round, plump, and plummy fruit qualities that make this grape lovable. It's the Carignan (25%) that adds the "wild scrub" quality (think of sage, rosemary, and thyme) in the aroma and flavor, and Cinsaut (25%) from young, 4-year-old vines add a soft, round texture and kinetic black pepper/kitchen spice of its own. A big reason why this works is minimal intervention winemaking and deliberate avoidance of over-making going into this wine—an instinctive MO of the producer, a second-generation Lodi winegrowing family that very much prefers wines that taste like where they come from, not wines that taste as they could come from anywhere. perlegoswine.com.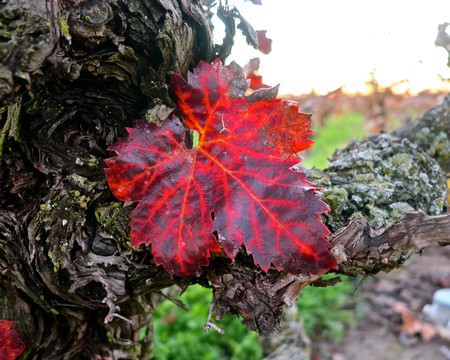 2020 Sandlands, Lodi Red Table Wine ($30)—This wine may not have started the recent blending fashion in Lodi, but it kicked it up to a ludicrously high level. To begin with, it is an exactly one-third-each blend of legendary ancient vine plantings: Kirschenmann Vineyard Zinfandel (planted in 1915), Speaker Ranch Carignan (planted 1900), and Bechthold Vineyard Cinsaut (planted 1886). The pedigree of all three growths is amazing enough, but what takes the cake is how all three grape sources gel in one bottle, like a sensory Platonic triangle. The wine is velvety smooth yet deep and high-toned, light in weight yet unendingly rich. The layers of black cherry, multiple spices, and faint earthiness are lit up by natural acidity and touch every pore of the palate, otherwise unencumbered by any false step such as raisiny fruit, excess oak, alcohol, or tannin. It is the entire concept of blending—the objective of striking a balance with a brushstroke, not a sledgehammer—that makes this wine magical, and indubitably "Lodi." sandlandsvineyards.com.
2019 Peltier Winery, Lot 20 Lodi Petite Sirah ($30)—This red wine was a phenomenal combination of a great grower (the Schatz family), a near-perfect grape for Lodi (the region crushes over 42% of California's Petite Sirah each year), and a supremely talented winemaker. Unfortunately, that winemaker is no longer with Peltier Winery—many good things come to an end—but for now, you can enjoy the fruits of this team's labor from 2019: a wine that goes well beyond the varietal's typically full-bodied, peppery blueberry/boysenberry profile, taking on a tingly fresh acid balance, silken, layered textures, and a compellingly intense violet/lavender-like fragrance. Possessing sensory qualities, you might say, that is not what you might expect out of a California Petite Sirah—but rather, closer to other types of great red wines from around the world. peltierwinery.com.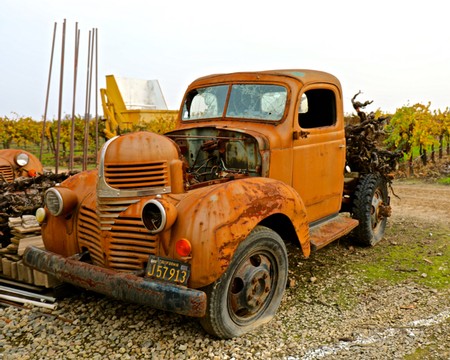 2019 Harney Lane Winery, Home Ranch Mokelumne River-Lodi Tempranillo ($32)—The nice thing about Lodi-grown Tempranillos is that they tend to be very nice, straightforward red wines, soft and redolent in red berry aromas, with just modest notes of the leather or meat characteristics typical of the varietal. Harney Lane's 2019 goes beyond this predictable profile, stepping into a more ambitious range. The typically "Lodi" red fruit varietal character, however, is still there—a sweet, ripe raspberry fragrance veering into a deeper, purplish, violet-like, plummy fruit spectrum. Things get more serious with a sagacious dose of toasty oak which, rather than being simply "oaky," brings out a pronounced kitchen spice and suggestions of dark cocoa, stewed meat, and bay leaf. On the palate, this multifaceted profile fills out a full body (14.9% ABV); the wine's brambly red bearishness bolstered by fruit and oak tannins, adding to the meaty, fleshy quality, infused with the almost liqueur-like concentration of fruit. harneylane.com.
2019 Precedent Wine, Kirschenmann Vineyard Mokelumne River-Lodi ($39)—Zinfandel is Lodi's signature grape, and the most widely planted one, for good reasons. Number one, it found a perfect home in the region's Mediterranean climate and deep sandy loam soils. The pioneers discovered this so long ago that they did not bother to plant the grape on any site less than 100% suitable. Number two, over the past decade and a half the most adroit specialists have learned how to leave well enough alone. They've learned that the best way to show off the delicate, fragrant, red fruit-scented style of the varietal natural to the region is to apply a gentle hand and refrain from blending with bigger tannin grapes such as Petite Sirah. Ergo, this layered, achingly rich, and refined vineyard-designate. It is native yeast fermented, stretched out in large (1,000-liter) oak casks and small barrels that are strictly "neutral in flavor, and bottled unfiltered and unfined so that all that spicy strawberry/cherry east side Mokelumne River-Lodi fruit remains pure and pristine. This is Zinfandel perfection not because it is big and garish, but because it is true to the almost Pinot Noir-like style of the varietal possible in Lodi. precedentwine.com.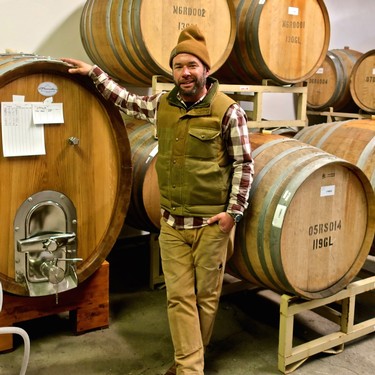 2020 Markus Wine Co., Essenzo Lodi Zinfandel ($41)—This Christmas season we draw attention to this wine because it is an exquisite example of what happens to Zinfandel in the hands of an uncompromising handcraft winemaker with European sensibilities—meaning, the inclination to emphasize natural qualities through minimal intervention. It also means a compulsion to blend—80% of the Essenzo is sourced from a Zinfandel planting of moderately advanced (rather than ancient) age, while the other 20% comes from a much older, almost decrepit-looking block of bush vines consisting of Carignan, Petite Sirah and Alicante Bouschet (the latter, a vineyard called Church Block, originally planted in 1938). The combination is exhilaratingly aromatic (peppery spice and cherry/blackberry liqueur-like intensity) and luxuriously rich and velvety, yet infused in sensations that can only be described as "wild" (the French would describe this idiosyncrasy as an animal), like a mouthful of resiny, sachet-like scrub tied up in leather laces. This iconoclastic wine, in this sense, may not be to your taste, but it is one of Lodi's most interesting! markuswine.com.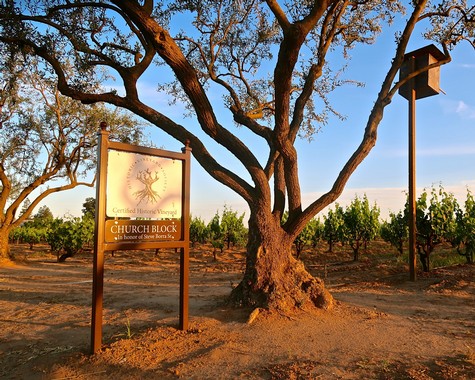 Comments