Letters from Lodi
An insightful and objective look at viticulture and winemaking from the Lodi
Appellation and the growers and vintners behind these crafts. Told from the
perspective of multi-award winning wine journalist, Randy Caparoso.

November 25, 2019 | Randy Caparoso
Thanksgiving made simple thanks to Lodi wine country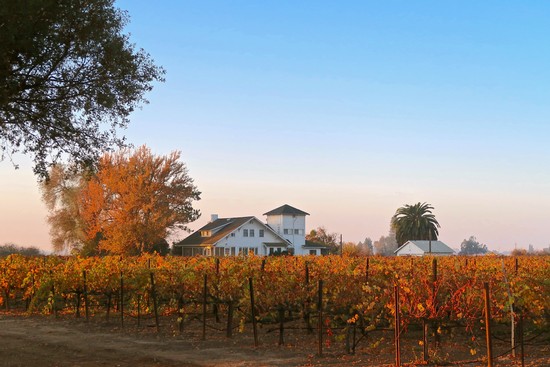 Why should Thanksgiving be complicated, especially when it comes to wine? This is the time of year when the home is in the heart, and the focus is on family and friends. Lord knows, home, family, and friends can be complicated enough.
I guess this is why for many of us, the Thanksgiving dinner is not complicated. It's predictable because predictable means comfort, and comfort has a way of bringing back the feel of home and making family and friends all the easier to enjoy.
This, in a way, is why Lodi-grown wines are ideal. The reds tend to be softer and more fragrantly fruit-forward than wines from other West Coast regions. The whites are light and crisp, often a little minerally and palate slaking. The dry rosés are pure and fresh, uncomplicated if you will, which is the way a good, dry rosé ought to be.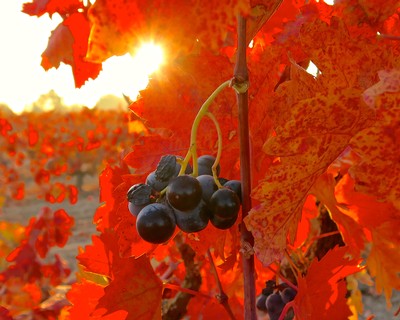 There are physical reasons for this: primarily the Lodi Viticultural Area's mild Mediterranean climate. Grapes see lots and lots of sun, from dawn to dusk, during the growing season, unlike most of the coastal regions where early mornings can be shrouded in fog or days shortened by shadows of coastal mountains. This full-scale sunlight accounts for the lush and often pure fruit qualities of Lodi-grown wines. Yet, like most of the coastal wine regions, Lodi's immediate proximity to the Sacramento-San Joaquin River Delta spilling out into San Francisco Bay, with absolutely no coastal mountain barrier (the elevation of virtually the entire Delta is below sea level, hence the patchwork of levees), means there is a cool gentle ocean breeze drifting in daily during the hottest days of summers (sucked in by warmer pockets of California's Central Valley), and night-time temperatures end up being in the low to mid-50ºs.
Wine grapes love this. It's like a perpetual "Hawaii vacation" for them - the perfect way to retain fruit qualities with a refreshing balance of natural acidity. This, in fact, is the classic weather pattern of Europe's Mediterranean Basin, where all the world's great wine grapes (i.e. Vitis vinifera) originated, although growing season diurnal temperature swings in the original Mediterranean wine regions tend to be even more narrow than along the California coast. Wine grapes just love California, and especially Lodi.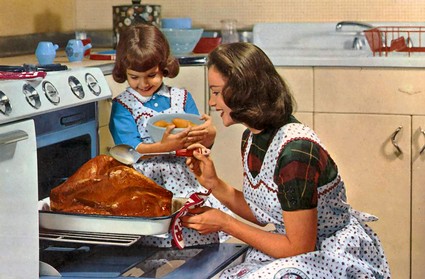 That said, what is it that most Americans have for Thanksgiving? Why, of course, the oven-roasted turkey, rubbed from inside the skin with herb butter, with old-fashioned bread stuffing, and served with a "satiny smooth" pan gravy scraped up from the drippings (or coming out of a can).
Then there are the sides: Creamy mashed potatoes loaded with butter measured in sticks rather than spoonfuls. Your brother's sautéed green bean casserole with crisped shallots. Sister's fresh cranberry relish, maybe cooked in red wine, cinnamon, and orange zest. Mom's glazed carrots, sweet potatoes, or yams (with marshmallows, if she's from the South). Maybe grandma's fruit or jello compote. And then the pumpkin and pecan pies (not to mention cinnamon-and-clove apple, rhubarb, pear, or grape pies, Sound like "home!"
Here's the thing: With such a culinary mish-mash, the best wines are, simply, the wines that are soft, easy, fruit-forward, and doggone it, not too complicated. No reason for excessive, bitter tannin or oak for reds. Whites that are fresh, crisp, and pure, and rosés that are dry yet svelte and not too fruity or heavy. You guessed it, sounds like a recipe for "Lodi."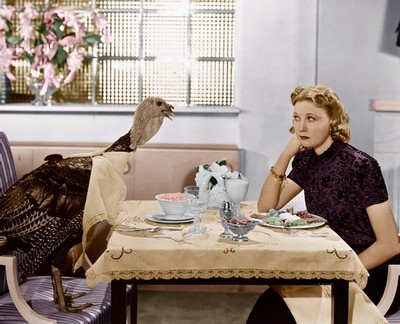 So let's talk turkey... I mean wine. We say here and almost every year, that most preparations of turkey, stuffing, and gravy are white wine matches. Lodi is a go-to because, frankly, you won't find any other American wine region that produces as many choices of white wines as Lodi. The commercial wine market has dictated that, in most parts of California, you basically have a choice of Chardonnay or Sauvignon Blanc-based whites, and not much more. Thank goodness for Lodi, a grower-dominant (as opposed to winery) region, where there are actually more Lodi wineries producing varietal whites like Albariño - an ultimate grape for dry whites of light, floral/citrus/mineral and absolutely dry zestiness - than Chardonnay or Sauvignon blanc.
For the traditional Thanksgiving bird, you can also find a good number of ideal Lodi-grown matches in dry white wines made from grapes such as Grenache blanc (look for bottlings by Klinker Brick Winery or Bokisch Vineyards' Garnacha Blanca), Vermentino (especially those of Peltier Winery, Uvaggio Wines or Avivo Wines), Pinot grigio (a.k.a. Pinot Gris, such as Van Ruiten Family Winery's) the occasional Kerner (sidebar cellars), Verdelho (St. Jorge Winery), Chenin blanc (the dry styles of this grape by Paskett Winery, Heritage Oak Winery, Ironstone Vineyards or Six Hands Winery), or even exotic, light and ethereal blends of Kerner, Riesling, and Bacchus (namely, Markus Wine Co.'s acclaimed Nativo). All ideally suited wine matches for traditional turkey.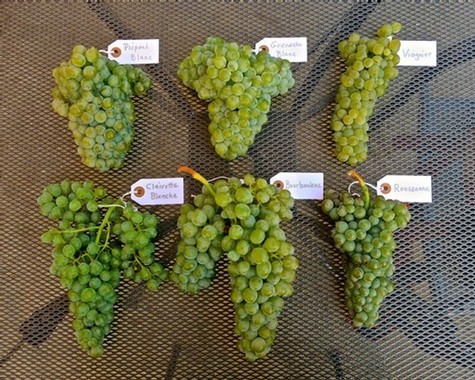 One of Lodi's specialty white wine producers, Acquiesce Winery, produces a full range of fine, fresh, crisply dry and fragrant whites, some from grapes of Mediterranean origin rarely found outside the region: including Grenache blanc, Picpoul blanc, Viognier, Roussanne, Clairette Blanche, Bourboulenc, plus two exquisite proprietary blends crafted from the aforementioned varieties. Have yourself an Acquiesce Thanksgiving.
But even Lodi-grown Chardonnays tend to be purer, a little lighter, and more fruit-forward (and less oaky) than what you find in other wine regions; and traditionally prepared turkeys are, in fact, absolutely delicious with this style of Chardonnay (for starters, look for the finely balanced bottlings of Lodi's Harney Lane Winery, Oak Farm Vineyards, Watts Winery, Mettler Family Vineyards, The Lucas Winery, or Michael David Winery).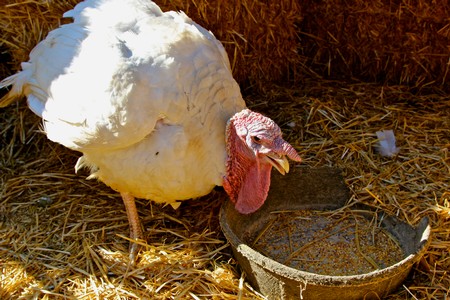 Why is the ideal Thanksgiving red wine soft, round, and fruit-forward, rather than big, heavy, or seriously oaky? Think of it as like cranberry, the zesty fruit that seems to taste great with everything on the holiday plate (the turkey, mashed or sweet potatoes, green beans, and gravy ladled over the whole darned thing). If you're going to have red wine, it makes sense that it needs to be zesty and full of red fruit qualities - like cranberry! A prime example is Grenache, a varietal that is now often called "Lodi's Pinot noir" (check out those of Lodi's McCay Cellars, Oak Farm Vineyards, or Bokisch Vineyards' Garnacha). Carignan is another Lodi specialty - especially those of PRIE Winery, Klinker Brick Winery, Jessie's Grove Winery, Michael Klouda Wines, or McCay Cellars, which are made from vines as old as 100 years or more (which you can no longer find any other California wine region).
While less fruit-driven than Grenache or Carignan, the numerous Lodi-grown reds made from Tempranillo tend to have a smooth, svelte feel adding up to a food-versatility more flexible than predictable varietals such as Cabernet Sauvignon and Merlot (look for Lodi Tempranillo bottlings by Bokisch Vineyards, d'Art Wines, Peirano Estate, Fields Family Wines, m2 Wines, Harney Lane Winery, Heritage Oak Winery, Riaza Wines, or Ripken Vineyards).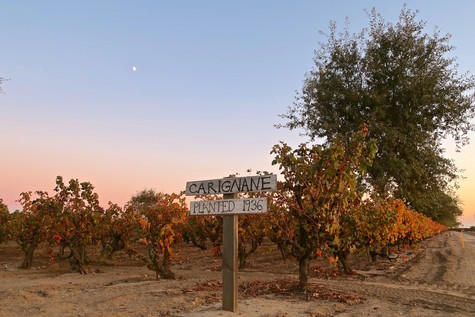 Even the all-time Lodi classic, Zinfandel, tends to be more of a round, easy, often fine and delicate, red fruit-driven varietal than Zinfandels from other California wine regions. Winner, winner, turkey dinners. There are many, but right off the top of our heads, we'd recommend Zinfandels bottled by some of Lodi's more artisanal, or handcrafted, producers – such as m2 Wines, McCay Cellars, Fields Family Wines, Harney Lane Winery, Oak Farm Vineyards, St. Amant Winery, Heritage Oak Winery, Victor Vineyards, The Lucas Winery's ZinStar, Klinker Brick Winery, Jessie's Grove Winery, or even under Bokisch Vineyards' Tizona label.
Then there is Lodi's "secret weapon," wines made from the historic Bechthold Vineyard: 25 acres of Cinsaut owned and lovingly farmed by descendants of Joseph Spenker who planted the vineyard way back in 1886. There is no vineyard like this in the entire world, let alone California. Bechthold Vineyard Cinsaut produces exceedingly seductive red wines that are soft in tannin yet lush in sprightly red fruit qualities (think cranberry, strawberry, rhubarb, or pomegranate baked in a pie). In other words, like liquid, vinous "cranberry," the classic Thanksgiving condiment. Look for bottlings of Cinsaut reds produced by Michael David Winery, Turley Wine Cellars, Onesta Wines, Fields Family Wines, McCay Cellars, Jessie's Grove Winery, Estate Crush, or Two Shepherds.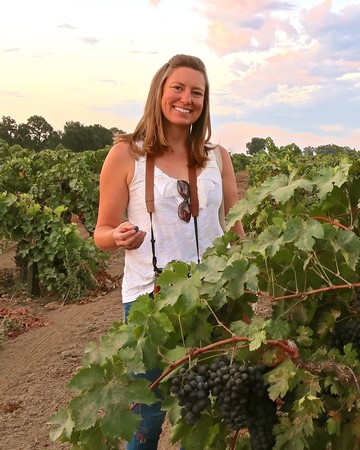 Finally, there is dry rosé. Many wine lovers will tell you that the absolute-most-food-versatile wine for Thanksgiving tables (and maybe any table) is dry wines of the pink persuasion. Why? Because these kinds of wines have the depth and richness comparable to red wines – like red wines, after all, dry rosés are made from black-skinned grapes – but with the round, easy, often floral or mineral-nuanced qualities of white wines. Especially if, say, you are also serving Dungeness crab, your turkey is Cajun deep-fried or crisscrossed with an entire layer of bacon, or your stuffing is inundated with spicy sausage, pungent wild mushrooms, or even oysters or scallops. For a good, dry rosé, almost any food challenge is absolutely no problem.
And because Lodi's climate is as "Mediterranean" as it gets, the region grows a huge variety of grapes (over 100 varieties, more than any other region in the U.S.), many of them ideal for rosé production.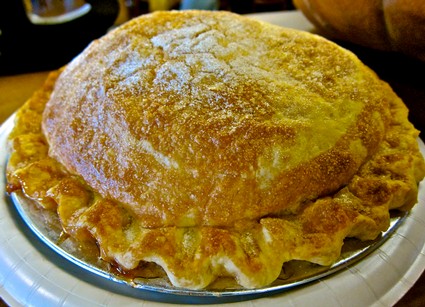 Among the finest and most dependable of these grapes bottled as dry rosés:
• Barbera (look for the Barbera rosé crafted by St. Amant Winery)
• Grenache (those of Bokisch Vineyards, Klinker Brick Winery, Acquiesce Winery, Oak Farm Vineyards, or McCay Cellars)
• Cinsaut (Michael David Winery, Onesta Wines, and Estate Crush)
• Sangiovese (LangeTwins Family Winery & Vineyards or Sorelle Winery)
• Carignan (m2 Wines)
• Pinot noir (Peltier Winery)
• Tempranillo (Harney Lane Winery)
• Aglianico (LangeTwins Family Winery & Vineyards)
• Zinfandel (Mikami Vineyards, Michael Klouda Wines, or The Lucas Winery's ZinBlossoms)
And that, dear friends, is how to have the finest and most uncomplicated Thanksgiving feast ever!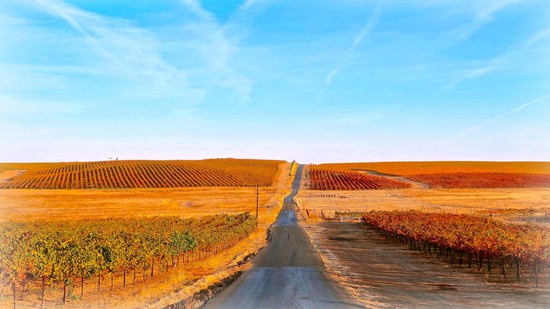 Comments