Letters from Lodi
An insightful and objective look at viticulture and winemaking from the Lodi
Appellation and the growers and vintners behind these crafts. Told from the
perspective of multi-award winning wine journalist, Randy Caparoso.

April 18, 2023 | Randy Caparoso
Why old vines are more important than ever all around the world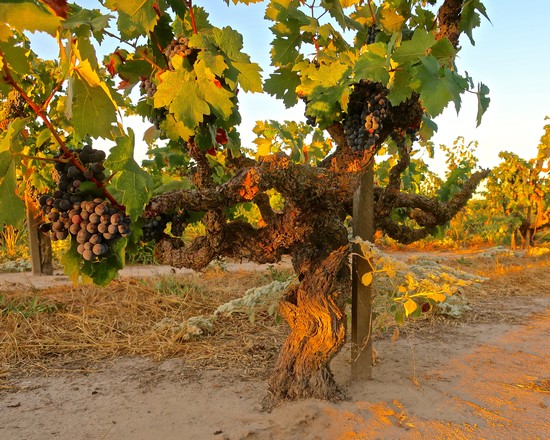 Everything You Wanted to Know About Old Vines and Why They're a Big Deal is the subject of the 12:00 PM Wine Seminar taking place during the 2023 Lodi Wine Experience Grand Tasting in bucolic Lodi Lake, Saturday, May 20, 2023. If you want to learn about old vines while tasting phenomenal wines made from vineyards anywhere from 80 to nearly 140 years old, you don't want to miss this event.
The concept of old vines is a big deal in Lodi because there are more plantings over 50 years old—our technical (if unofficial) definition of an "old vine"—in Lodi than any other wine region in California, thus the entire country. More than that, though, old vines have recently attained a cachet appreciated by wine cognoscenti all around the world.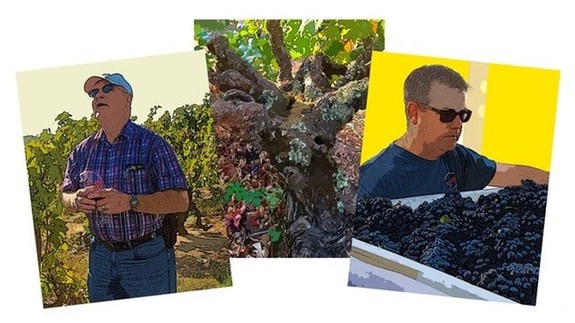 The British wine trade, for instance, has recently been holding an Old Vine Conference Series, pulling together global efforts to preserve and celebrate old vines. The first thing you read on the organization's oldvines.org is:
The best old vines yield uniquely transcendent wines, incomparably rich in savor, symbolism, and heritage. The genetic material of ancient varieties, often retrieved from forgotten old vineyards, is proving vital in adapting to climate change.
I'd use the word "transparent" rather than "transcendent" because of the very nature of old vine viticulture. Everywhere they are found around the world, not just in Lodi, old vines exist in their respective places for over 50, 75, or even 100 years primarily because they sit on the most grapevine-friendly terroirs.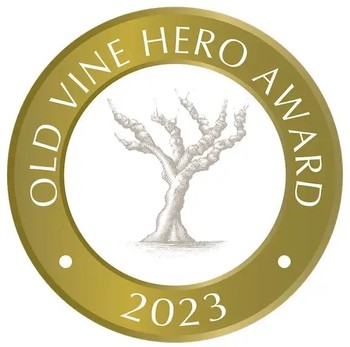 That is to say, vines are able to thrive at an old age when they find the healthiest possible environments, allowing them to continuously produce high-value wines defined by sensory qualities reflecting those sites. The longevity of old vines, in other words, is directly dependent upon grapevine health and transparency of resulting wines—meaning, commercial viability. Otherwise, old vines serve no purpose; they would have been pulled out long ago.
The Brits are also compelled by the significance of old vine viticulture to contemporary issues connected to climate change. The Old Vine Conference, for instance, has recently bestowed its first "Old Vine Hero Award" to Dr. Laura Catena, managing director of Catena Zapata, Luca Wines, and Domaine Nico in Argentina. Reason: Dr. Catena's work with massal and clonal selections of Argentine pre-phylloxera era Malbec (i.e., plant material preserved since the mid-1800s), presumably because of the importance of grapevine diversity to the wine industry challenged by global warming.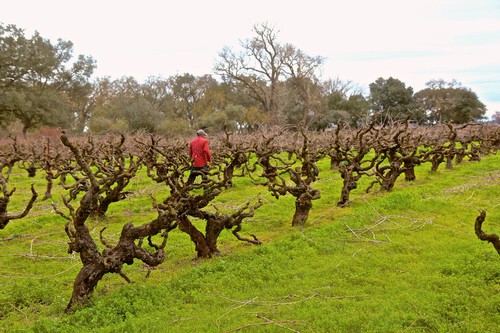 There is, however, another reason why old vines have recently become more important to the entire wine industry on a global scale: Because of the typical grapevine morphology of old vines—as free-standing gobelet or "bush" vines, rather than as modern-day trellised vines. As the industry becomes increasingly beset by seemingly endless manifestations of the planet in flux, it has become clearer than ever that the grapevines best adapted to extreme climate events are those with the deepest roots, the most mature trunks, and most muscular spurs. The oldest vines.
Pertinent to that, there is a current movement entailing pruning adjustments of young trellised vines, which now dominate the industry, to maximize wood size and sap flow. There is also growing awareness that continuously replanted trellised vines—the average age of vineyards in Napa Valley, for instance, is well less than 20 years—are at a distinct disadvantage under adverse climate conditions, compared to much older plants. The entire industry, in other words, is circling back to the idea of old vines, particularly those trained on stakes in the "old school" style.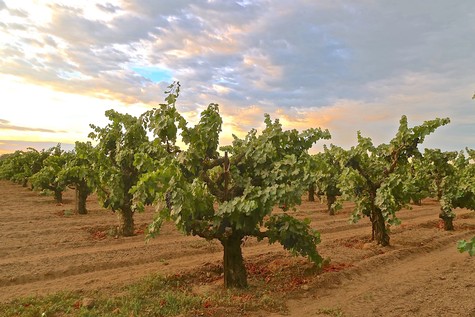 In Lodi's Bechthold Vineyard, double-layered vertical Cinsaut still thrives after 137 years.
In California, authentic old vine bottlings—primarily Zinfandel, Carignan, the occasional Mourvèdre and Grenache, and rare Cinsaut, Mission or Alicante Bouschet—rarely say "Old Vine" on labels. They are primarily identified by vineyard designations. In South Africa, certified Old Vine Project wines are now identified on labels: amazing bottlings of Cinsaut, Pinotage, Semillon, Chenin Blanc, and other varieties. Australia's Barossa Valley has its groundbreaking Old Vine Charter (monumental Shiraz and Grenache), and France always has its Vieilles Vignes bottlings.
When tasting and selecting old vine wines, do not expect dark colors, extreme concentration, and oversized bodies. You occasionally find that, but more often than not it's more of a delicate, finely delineated profile; the older the vines, the more likely the terroir-related earth or mineral notes distinct to that growth. This is why, despite being around literally forever, old vines are a bigger deal than ever—they are indeed among the world's most transparent wines.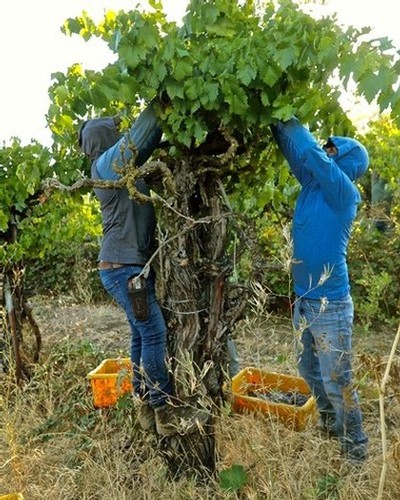 A few classic Lodi-grown old vine vineyard-designate bottlings from vineyards over 100 years old; listed (in parenthesis) with the original planting date of each vineyard:
Estate Crush, Bechthold Vineyard Cinsaut (1886)
Fields Family Wines, Bechthold Vineyard Cinsaut (1886)
Marchelle Wines, Bechthold Vineyard Cinsaut (1886)
McCay Cellars, Bechthold Vineyard Cinsaut (1886)
Michael David Winery, Bechthold Vineyard Cinsaut (1886)
Onesta Wines, Bechthold Vineyard Cinsaut (1886)
Ser Winery, Bechthold Vineyard Cinsaut (1886)
Turley Wine Cellars, Bechthold Vineyard Cinsaut (1886)
Two Shepherds, Bechthold Vineyard Cinsaut (1886)
Marchelle Wines, Jessie's Grove Vineyard Zinfandel (1889)
Jessie's Grove Winery, Royal Tee Vineyard Zinfandel (1889)
Jessie's Grove Winery, Ancient Vine Carignan (1900)
Marchelle Wines, Jessie's Grove Vineyard Carignan (1900)
Precedent Wine, Spenker Ranch Carignan (1900)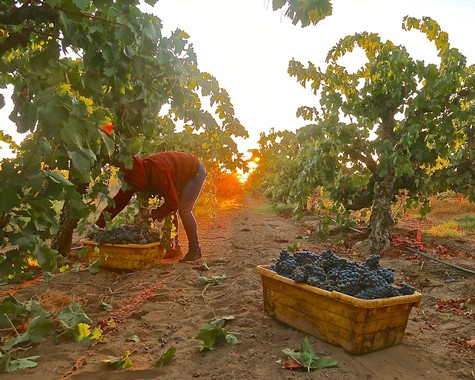 Sandlands, Carignan (1900, Spenker Ranch)
St. Amant Winery, Marian's Vineyard (1901)
Iconic Wines, Zinfandel (1902, Schmiedt's 1902 Block)
Michael Klouda Wines, The 1902 Zinfandel (1902)
LangeTwins Family Winery & Vineyards, Centennial Zinfandel (1903, Charlie Lewis Vineyard)
Harney Lane Winery, Lizzy James Vineyard Zinfandel (1904)
Ironstone Vineyards, Rous Vineyard Zinfandel (1909)
McCay Cellars, Rous Vineyard Zinfandel (1909)
Klinker Brick Winery, Carignan (1909, Rauser Vineyard)
Turley Wine Cellars, Steacy Ranch Zinfandel (1907)
Precedent Wine, Kirschenmann Vineyard Zinfandel (1915)
Turley Wine Cellars, Kirschenmann Vineyard Zinfandel (1915)
m2 Winery, Soucie Vineyard Zinfandel (1916)
McCay Cellars, Faith-Lot 13 Vineyard Zinfandel (1918)
Twisted Roots, 1918 Zinfandel (1918)
Harney Lane Winery, Scottsdale Vineyard (early 1900s)
Peirano Estate, The Immortal Zin (early 1900s)
For further reading, please see our follow-up post, Ten reasons why old vines are more important than ever to the international wine industry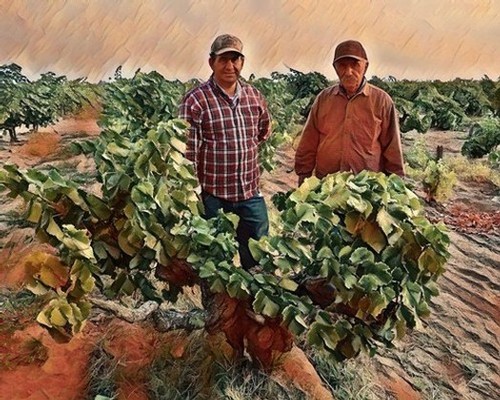 Comments