Letters from Lodi
An insightful and objective look at viticulture and winemaking from the Lodi
Appellation and the growers and vintners behind these crafts. Told from the
perspective of multi-award winning wine journalist, Randy Caparoso.

April 12, 2023 | Randy Caparoso
The 2023 Lodi Wine Experience Seminar subjects
Everything You Wanted to Know About Old Vines and Why They're a Big Deal is the subject of the 12:00 PM Wine Seminar taking place during the 2023 Lodi Wine Experience Grand Tasting in bucolic Lodi Lake, Saturday, May 20, 2023.
The moderator of the Old Vines seminar, as well as the following two educational events—Rosé All Day! at 1:00 PM, and East vs. West Side Zinfandels at 2:00 PM—will be Randy Caparoso, the author of the recently published 450-page book, Lodi! The Definitive Guide and History of America's Largest Winegrowing Region.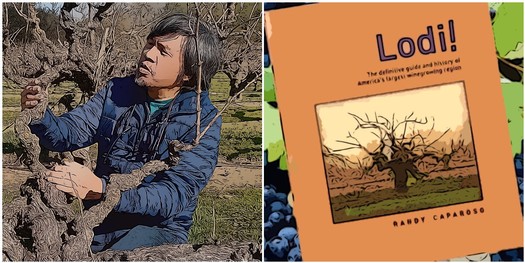 Caparoso is a multi-award winnning, 45-year career wine professional who, before finding a home among Lodi's old vines in 2010, opened over two dozen restaurants and wrote wine lists in cities from Honolulu to New York. Therefore, he brings both an "outsider's" and "insider's" perspective to the table, or a stage, whenever he talks about wines.
For more details on the Friday/Saturday Lodi Wine Experience—including information on how to secure priority seating at all the Grand Tasting Wine Seminars—please visit our previous post, Lodi Wine Experience is back at Lodi Lake. Tickets to all the Lodi Wine Experience events are available at tickets.lodiwine.com.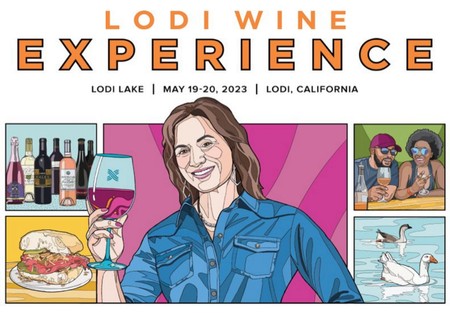 12:00 PM—Everything You Wanted to Know About Old Vines and Why They're a Big Deal
Two winemakers and one of the Lodi region's most respected winegrowers will join Caparoso in a talk about old vine viticulture while whisking you away on a tasting/study of seven extraordinary red wines, each and every one sourced from vineyards planted between 80 and 137 years ago to grapes such as Zinfandel, Carignan or Cinsaut.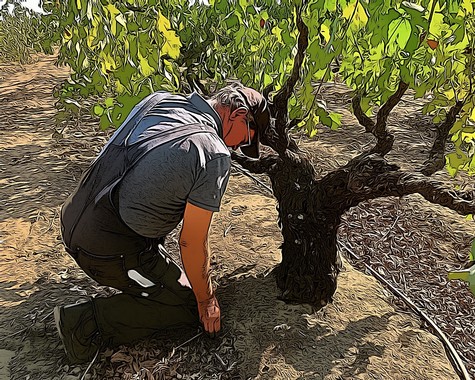 Our Old Vines vintner/speakers:
• Greg La Follette—The legendary owner/winemaker of Marchelle Wines who first achieved international renown as a master of Sonoma Coast Pinot Noir and Chardonnay before "discovering" the beauty of Lodi's ancient vines, which he always says should be approached on bended knee with head bowed.
• Stuart Spencer—The owner/winemaker of Lodi's venerated St. Amant Winery, known for some of the region's most iconic ancient vine wines, who also serves as the Executive Director of the Lodi Winegrape Commission.
• Jerry Fry—Owner/grower/CEO of Mohr-Fry Ranches, heading a family with over 150 years of farming experience in California and one of the leaders of the groundbreaking LODI RULES for Sustainable Winegrowing.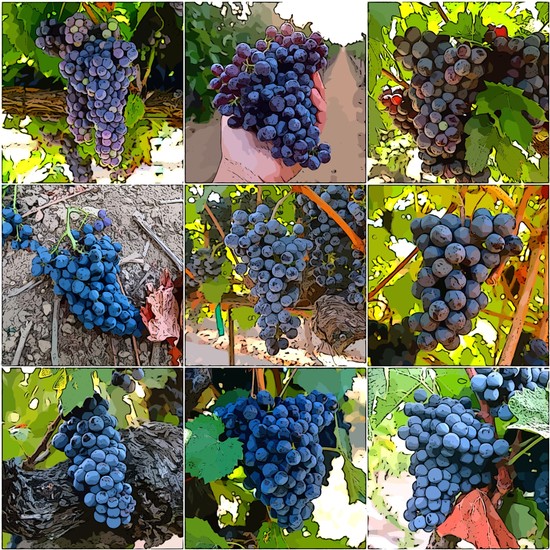 1:00 PM—Rosé All Day!
Lodi grown rosés are not just classically dry, but also made from a dazzling array of red wine grapes. Because rosé grapes are typically picked early each season to achieve light, graceful, mineral inflected styles, it is not always easy to delineate "varietal" distinctions in their aromas. Nonetheless, each grape contributes its own character, particularly on the palate.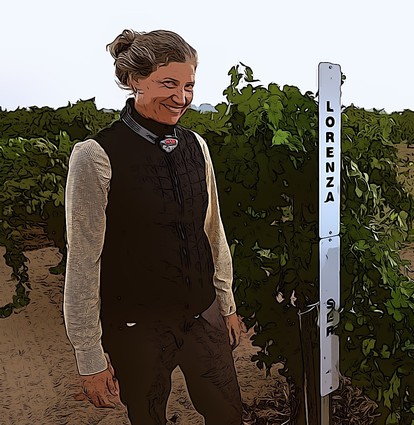 These four producers will lead you on a tasting on the subtleties that make each rosé special:
• LangeTwins Family Winery & Vineyards—Senior winemakers David Akiyoshi and Susana Vasquez will present their Italian-inspired rosés crafted from Aglianico and Nero d'Avola.
• Peltier Winery—Head winemaker Gianni Abate and associate winemaker Bryce Willingham will show a fascinating range of rosés made from Pinot noir, Cabernet Sauvignon and Zinfandel.
• Acquiesce Winery & Vineyards—Owner/grower/winemaker Sue Tipton and assistant winemaker Christina Lopez will present two of their acclaimed Mediterranean style rosés made from Grenache and Cinsaut.
• Lorenza Wine—Owner/winemaker Melinda Kearney deftly crafts a classic dry rosé made from Grenache, Carignan, Cinsaut and Mourvèdre, considered fine enough to be served in the nation's finest restaurants from Hawaii to New York.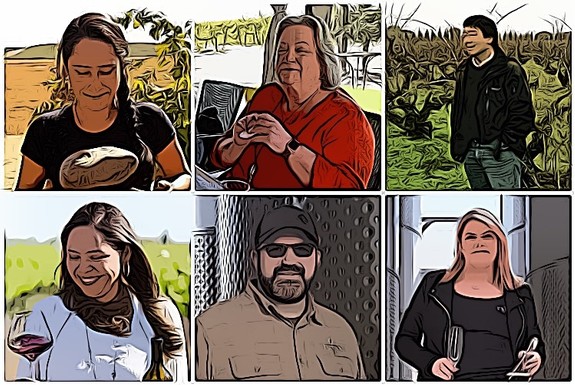 2:00 PM—East vs. West Side Zinfandels
Zinfandel is long known as Lodi's pièce de résistance. The grape was first planted in Lodi during the 1860s, and since the 1960s the region has produced over 40% of California's annual crop. Amazingly, approximately half of Lodi's Zinfandel acreage is "old vine" (over 50 years old), but the most fascinating thing of all is that there are distinct terroir-related sensory qualities in the handcraft, vineyard-designate bottlings of Zinfandel grown on Lodi's "east" and "west" sides, the dividing lining marked primarily by the historic railroad tracks running through the center of the City of Lodi.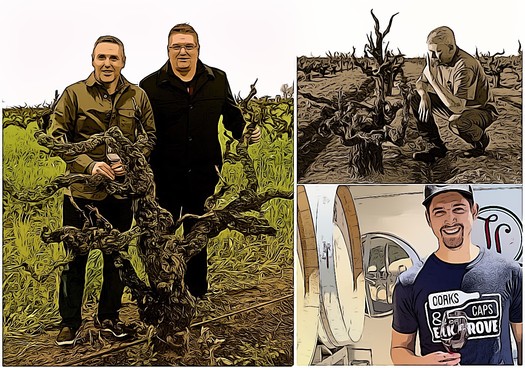 In this seminar you will learn the what, why and how of these sensory distinctions in a fascinating tasting featuring these four producers:
• m2 Wines—Owner/winemaker Layne Montgomery often talks about how the finest Zinfandels in all of California are grown on Lodi's west side, but that doesn't keep him from producing east side Lodi Zinfandels with equal aplomb and mastery.
• Christopher Cellars—Owner/winemaker Chris Mora is among Lodi's latest handcraft specialists who backs up a reverence for single-vineyard distinctions with minimal intervention practices.
• Perlegos Family Wine Co.—The viticultural work of second generation winegrower/owner/brothers Jeff and John Perlegos has become renowned throughout California, especially among small, terroir-focused winemakers.
• McCay Cellars—Over the past 15 years, no single Lodi brand has personified hands-off, natural, artisanal style winemaking that accentuates vineyard distinctions as much as that of the McCay family.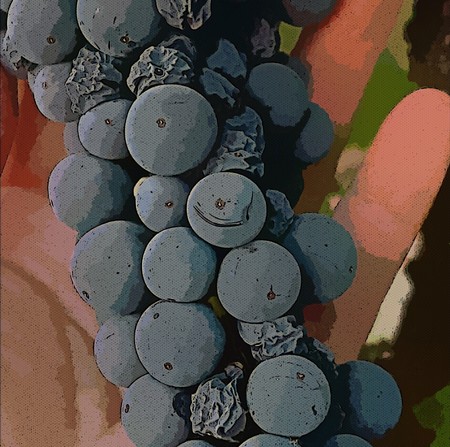 "Happy" Zinfandel cluster from vine over 100 years old in Lodi's east side.
Comments