Letters from Lodi
An insightful and objective look at viticulture and winemaking from the Lodi
Appellation and the growers and vintners behind these crafts. Told from the
perspective of multi-award winning wine journalist, Randy Caparoso.

November 17, 2023 | Randy Caparoso
Markus Wine Company's latest Ancient Blocks series approaches old vines in two ways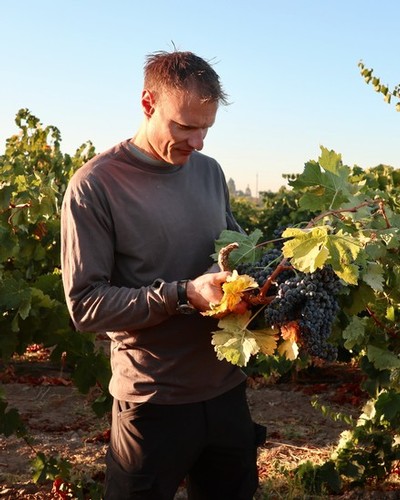 The wines of Markus Wine Company, owned and operated by winemaker Markus Niggli, demonstrate two ways of looking at Lodi's heritage blocks, emblematic of an appellation known for more acreage of old vines than any other region in California (hence, the entire United States).
• On one hand, Niggli revers old vines as much as anyone, letting vineyards speak for themselves by applying native yeast fermentation, negligible oak influence and minimal intervention throughout the winemaking process.
• On the other hand, Niggli is an artist and master blender—therefore, when he perceives that a wine can be improved by blending, as his partner Jon Bjork puts it, "other barreled wines wines [that] make the wine better, such as filling in a missing mid-palate or improving acidity," he will do that.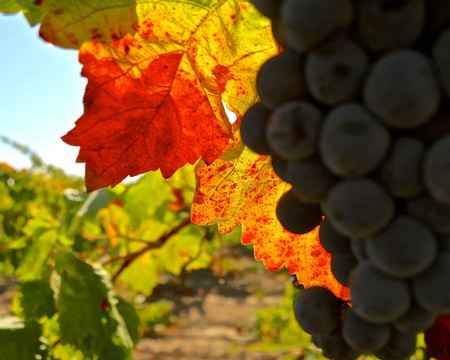 Is it possible to have it both ways? Going by the ultimate way by which most wine lovers judge a wine—which is, "does it make a wine better?"—the answer is a "yes."
There is another legendary California winemaker by the name of Randall Grahm, founder of Bonny Doon Vineyard, who is exactly like that. No one talks about terroir (i.e., "sense of place") and the sanctity of vineyard or grape expression more than Grahm. Yet Grahm, probably more than any other winemaker, has never met a wine that he didn't believe could be made better by blending, notwithstanding terroir.
Just a few years ago I visited Grahm at his San Juan Bautista vineyard called Popelouchum, where he poured a red wine for me to taste "blind.' It was amazing, combining pungent spice, perfumed fruit, seamless balance and a subtle earthiness. Grahm asked, "Do you recognize it?" I said it tasted familiar, but at the same time it was unlike anything I had ever tasted.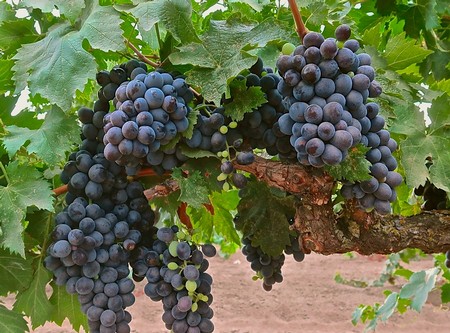 As it turned out, the wine was the last vintage of Cinsaut from Bechthold Vineyard—from Lodi's oldest vineyard (planted in 1886)—made by Grahm. Only, instead of allowing the natural Cinsaut profile from these revered own-rooted vines to stand alone and "sing"—in the same way that Pinot Noir producers allow wines made from that grape to express itself—Grahm had blended in about 30% Syrah from other sources; therefore, deepening the color and adding depth to the spice, fruit and texturing. In short, he made the wine better, while turning down the volume, the delicacy and specific sensory nuances characterizing Bechthold Vineyard Cinsaut.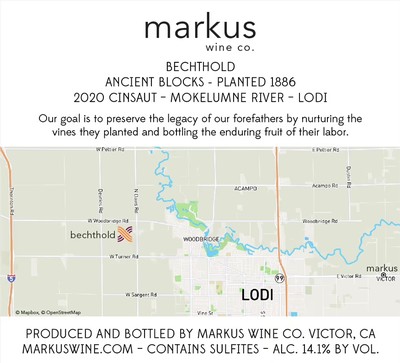 Mr. Niggli, too, has recently been making wines from Bechthold Vineyard, joining the dozen or so handcraft producers working with the fruit each year; virtually all of them producing 100% pure, spice and perfume-inundated wines typifying the vineyard. Niggli, however, is like the proverbial scorpion who can't help stinging the turtle carrying him across a river. He has to blend.
Thus, the currently released 2020 Markus Ancient Blocks Bechthold ($41 ) blends in 20% Zinfandel and 5% Petite Sirah from other vineyards. The wine, as it turns out, is stunning; not just deeper in color and flavor, but also brighter, fresher, spicier and more fragrant than the typical 100% Cinsauts made from Bechthold.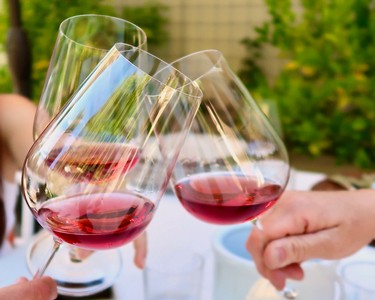 If, in fact, you plan on stuffing your next Thanksgiving turkey with spicy sausages and bread, I can't think of a better match than Markus's Ancient Blocks Bechthold, which teems with kitchen spice aromas. Even if you smother your turkey and stuffing under a mountain of cranberry, this Bechthold's spiced fruit is more than intense and balanced enough to come out, well, "singing."
That said, Mr. Niggli is in the process of releasing two more red wines that demonstrate his dual approach to his craft. If you are a Lodi wine lover, you'll jump on these wines because of the way they express the character (that is, unique terroir) of phenomenal vineyards.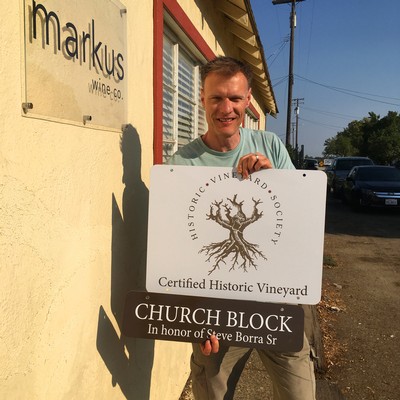 If you are a connoisseur of great wines from anywhere in the world, you need to sit up and pay attention to the pure craftiness, the exquisite balance and controlled intensity of these two wines:
• 2021 Markus, Ancient Blocks Nicolini Ranch ($41)—100% own-rooted Carignan from Mokelumne River-Lodi vineyard located south of the city, originally planted in 1936 and personally farmed by Mr. Niggli.
• 2021 Markus, Ancient Blocks The Church ($41)—Another south side Mokelumne River block farmed by Niggli, an own-rooted Historic Vineyard Society-certified vineyard dating back to 1938, located alongside the old Borra Vineyards winery (closed since 2018) and owned by the Borra family's Gina Granlees.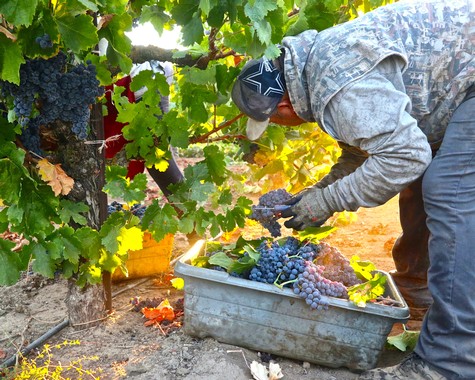 Carignan is a variety that once dominated the California wine industry—50 years ago it was the most widely planted grape in the state. In the modern era, it was quickly rendered obsolete by grapes such as Cabernet Sauvignon and Chardonnay; once the American market, by the mid-1980s, turned to premium varietals.
White Zinfandel, of course, also saturated the market in the mid-1980s, and therefore almost all of Lodi's old vine Zinfandel acreage remained useful, surviving the Cabernet Sauvignon/Chardonnay craze. Carignan did not. If there is Carignan remaining in Lodi, it is all tiny blocks of old vines—like Nicolini Ranch, amounting to just 9 acres—planted before 1960, or as far back as 1900.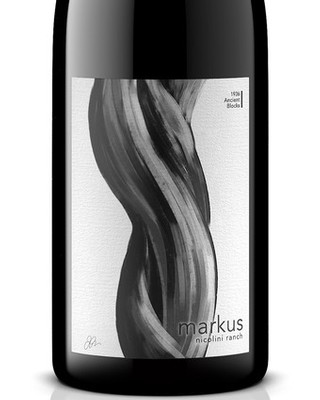 The beauty of Niggli's Nicolini Ranch is that it shows the world what it missed by tearing out plantings of Carignan—a Southern French/Spanish grape with as much natural affinity for California's predominantly Mediterranean climate as Zinfandel's—in favor of a smaller number of commercially popular grapes. Markus Wine Company's Ancient Blocks series is all about shining a light back on these near-forgotten grapes.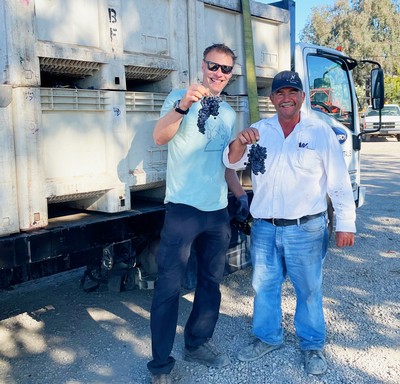 And oh, what a light it shines: The Nicolini Ranch's high toned berry/cherry perfume emanates from the glass like a bouquet of roses, manifested in silky, naturally zesty (Carignan is a rarity of a grape in that it retains more than ample acidity in the warmest climates) qualities that glide effortlessly across the palate. Its length of flavor, unperturbed by excess tannin or oak, is almost umami-like. Or as Bjork puts it, "The natural acidity of the variety balances loads of mouthwatering, refreshingly tart blackberries... a savoriness that is like a classic mirepoix infused with coffee builds on the lasting finish."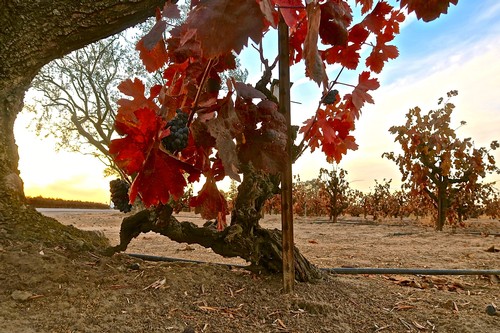 "The Church" is a somewhat more complicated wine because it comes from a mixed grape planting that is typically picked all on one morning and then co-fermented in Niggli's customary fashion (native yeast primary and malolactic fermentations, aged 18 months in strictly neutral oak). The wine's final blend: 56% Carignan, 32% Petite Sirah and 12% Alicante Bouschet.
The Church Block, however, consists of just a half-acre each of Carignan, Petite Sirah and Alicante Bouschet. If the numbers of The Church bottling doesn't quite add up, that's because in 2021 Mr. Niggli got a little sneaky, and allowed his compulsion to blend to (once again) come out. Feeling that there wasn't quite enough Carignan in the make-up of The Church block itself, he also co-fermented with Carignan picked that same morning from nearby Nicolini Ranch, which brought the percentage of that grape in the blend up to 56%.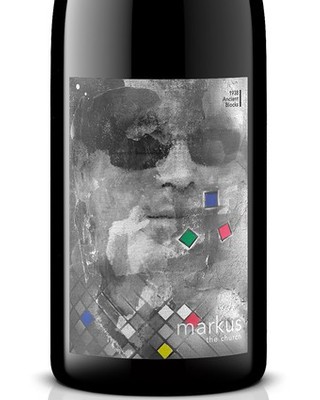 The result is breathtaking: Soaring aromas of red and black fruits with a penetratingly floral (suggesting violet) intensity, coming down like a velvet hammer on a palate that feels meaty, dense yet perfectly rounded; faintly earthy notes lingering in the backdrop, adding a savory touch of "wildness."
All told, The Church is a wine that comes across as totally "Lodi"—particularly in terms of its sumptuous yet faintly earthy fruit focus—yet it is so unique, unlike anything else in the world, because there is no other vineyard in the world like Church Block, an no other winemaker like Markus Niggli.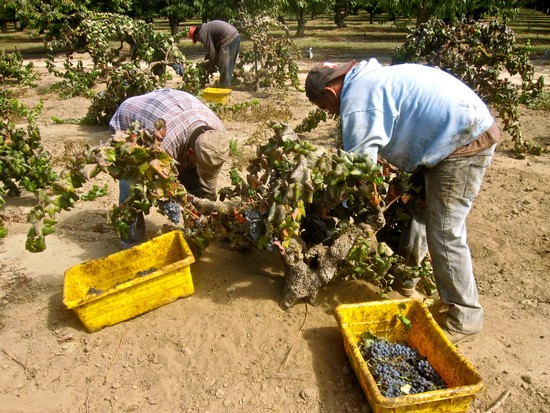 Comments