Letters from Lodi
An insightful and objective look at viticulture and winemaking from the Lodi
Appellation and the growers and vintners behind these crafts. Told from the
perspective of multi-award winning wine journalist, Randy Caparoso.

September 28, 2022 | Randy Caparoso
2022 roundup of Lodi Zinfandel styles
First thing to remember when buying Lodi-grown Zinfandel is that there are basically two styles:
1. The broadly defined varietal styles usually found on retail shelves. You could call these the "commercial" styles of Zinfandel since that's what they are—Zinfandels grown, produced, and packaged for the market at large.
2. Focused, appellation, or terroir-driven styles are more likely to be found in specialty stores or sold directly by wineries.
The California Zinfandel profile
The commercial styles are produced to meet broad consumer expectations of "Zinfandel" as a varietal category. These wines are made to taste less like, say, a "Lodi" or "Sonoma" Zinfandel than a California style of the grape in general. Consequently, you can expect these Zinfandels to taste full-bodied and fairly ripe with "jammy" (a common descriptor), berry-like fruit, which is what most people expect out of California Zinfandel.
The commercial styles of Zinfandel reds are also discernibly oaky—possessing vanillin, almost sweet, and often slightly smoky/toasty aromas and flavors—which is also a predominant preference among Zinfandel lovers.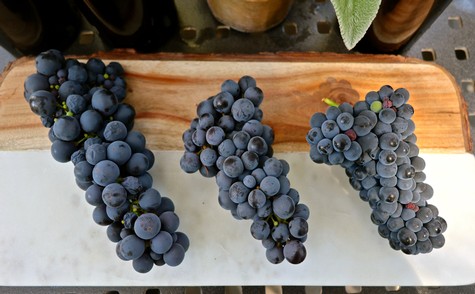 Third, commercial styles of Zinfandel are almost always blended with large percentages of Petite Sirah—up to 24.9%, the maximum legal amount allowed for varietal bottlings. Petite Sirah is a grape that can add deeper color and sturdier tannin to Zinfandel. It works particularly well in commercial brands of Zinfandel because these wines are typically harvested when grapes are very ripe, producing wines that are jammy in varietal fruitiness but on the soft side when it comes to tannin. Petite Sirah is a perfect grape for bringing a sense of balance and sturdiness to Zinfandel when picked ultra-ripe, which is why over 95% of Zinfandels found in stores are blended with varying percentages of Petite Sirah.
Petite Sirah also possesses an intrinsic black pepper-like quality that further enhances the often subtle peppery spiced character common to Zinfandel itself, plus a blueberry-like fruit profile that compliments the black and red berryish qualities typical of Zinfandel. What's not to like? This is why California Zinfandel is so popular, and why many Lodi-grown Zinfandels are made exactly this way.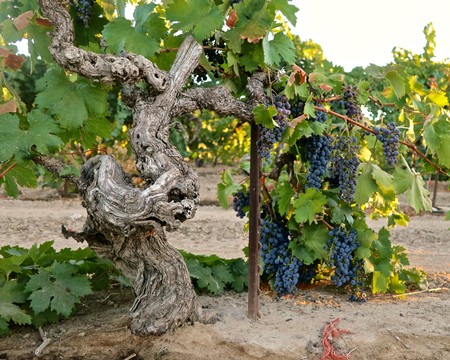 California Zinfandel in transition
Over the past ten or so years, however, there has been a proliferation of Lodi Zinfandels grown and produced to express sensory qualities unique to the appellation; different from Zinfandels grown in more coastal regions such as Napa Valley or Sonoma County, different from Zinfandels grown on the higher elevation slopes of nearby Amador County, different from Zinfandels grown in the chalky white hills of Paso Robles, and so forth.
It stands to reason, of course, that we are seeing that same evolution, gradual yet discernible, in all the California regions where Zinfandel has been historically cultivated. There have been changes in both the production industry's approach to the varietal and changes in consumer tastes and preferences. It was bound to happen because, despite longstanding assumptions, consumers are not exactly stupid. Eventually, they come to expect not just higher quality, but also qualities associated with regional distinctions—even from Zinfandel, a varietal category hitherto assumed to be a red wine sold strictly to people with a taste for wines defined by high alcohol and something of sweet fruitiness, pushed by equally aggressive oakiness.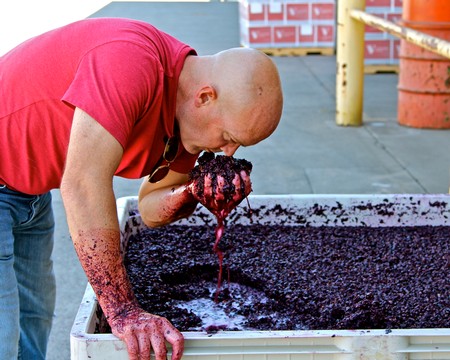 Zinfandel, when allowed to be, can be a red wine closer to many of the finest red wines in the world: That is, a wine that can be finely delineated, even subtle, in sensory qualities, expressing the uniqueness of appellations and individual vineyards. Wine geeks call that terroir. And despite the efforts of many professionals in the wine production industry, trade, and media to deny the usefulness or even the existence of terroir in California Zinfandels, we are seeing more and more of these styles every year. Crafty bottlings that are less about Zinfandel as a varietal than Zinfandel as a reflection of specific geographical origins.
The growing interest in Zinfandel terroirs, I'd venture to say, is also what is keeping interest in Zinfandel as a market category alive and well. If not, red wines made from Zinfandel would be headed in the same direction as "White Zinfandel," a sub-category that has been in dramatic freefall over the past five, or ten years. There are a lot of ex-White Zinfandel drinkers out there. It would be a sad state of affairs if this happened to red Zinfandels; especially for regions such as Lodi, which still hangs its farmer's trucker cap on this historic grape.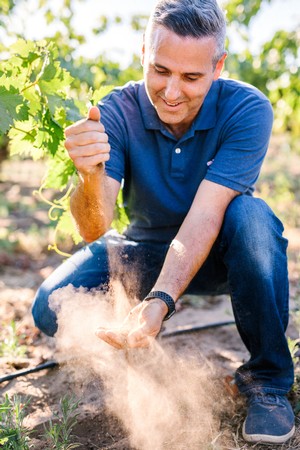 The Lodi Zinfandel profile
Historically, Zinfandel was planted in Lodi wherever growers could find extremely deep (50 to 90 feet) sandy loam soil, officially classified as Tokay series fine sandy loam. It's really that simple: If a farm had only shallow, restrictive clay-based soils, no more than 2 or 3 feet deep before hitting a hardpan, Zinfandel wasn't planted there. Why plant in less than favorable sites? In the Lodi region, Zinfandel was a grape that produced commercially viable fruit and good quality wines when it was planted in sandy soils, and only in sandy soils.
The American experiment with Prohibition (1920-1933), for instance, was a case in point. During that period, the federal government in all its wisdom still allowed citizens to produce their wine at home—up to 200 gallons per household, to be specific. Suddenly, during the early 1920s, there was a huge demand for Zinfandel and other black-skinned grapes that can handle the long boxcar rides across the country. In response, Lodi growers scrambled to find more places to grow the grape.
But the Prohibition era grape entrepreneurs still did not grow Zinfandel in shallow clay soils. They chose sandy sites, such as the swaths of benchland north and south of the Mokelumne River, east of the City of Lodi, and close to the small satellite communities such as Acampo, Lockeford, Clements, and Dogtown. They reserved farmland located further away from the river, which usually had clay-based soils, for ranching or orchards, not grape growing.
Many Lodi families did extremely well with the grape-shipping business during Prohibition; Cesare and Rosa Mondavi, for one, were able to send all four of their kids to Stanford. And to this day, some of Lodi's finest and most distinctive Zinfandels are coming from vineyards originally planted along the Mokelumne River to meet the demand of home winemakers across the country during Prohibition.
Lodi's winegrowing history during Prohibition makes an interesting story, but the reason we're telling it is to define what makes a Lodi Zinfandel "Lodi": When grown in deep, well-drained yet vigorous alluvial sandy soils, Zinfandel produces a more floral, red fruit scented style of red wine that is fairly soft in tannin. Zinfandels grown in the red volcanic hillsides of Sonoma County, by way of contrast, tend to be darker in color, sturdier in tannin, and deeper in darker fruit qualities—more like blackberry or black cherry, in contrast to the red cherry, raspberry or strawberry qualities typical of Lodi Zinfandels.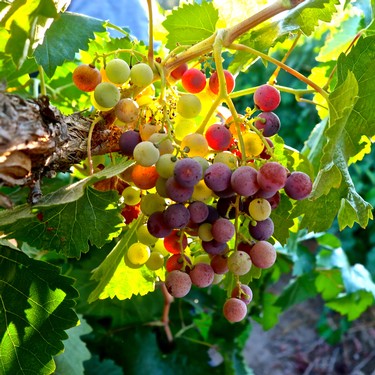 To a large extent, Lodi's recent renaissance of premium Zinfandel production has resulted in more and more specialty producers crafting wines to exemplify what makes the region's Zinfandels different from Zinfandels grown elsewhere in California. So rather than loading up their bottlings with pungent, furniture polish-like oak and blending them with dark-colored Petite Sirah, contemporary style producers have been crafting Lodi Zinfandels that are 100% pure in varietal content—the exceptions occurring only in cases where vineyards might be planted with smatterings of other grapes (historically, in Lodi, grapes such as Carignan, Mission and Alicante Bouschet rather than Petite Sirah are more likely to be found in Zinfandel-dominant blocks, if at all)—and aging the wines mostly in either "neutral" oak (i.e., older barrels less likely to impart strong oak flavors) or French oak (barrels made from American-grown oak tend to be stronger in oak flavor).
One example of this evolution is what's going on at Mettler Family Vineyards, owned by a family that has farmed in Lodi since the end of the 1890s. The brand's frontline product, sold in most states from Hawaii to New York, is currently the 2019 Mettler Family "Epicenter" Lodi Old Vine Zinfandel ($25). This wine meets every California Zinfandel lover's expectations with its big, pungent black and red berry aromas lavished with rich, slightly smoky oak and a full, meaty textured body bolstered by a large percentage of Petite Sirah. By any measure of the varietal category, it is a Zinfandel that is as good as any grown in the entire state of California.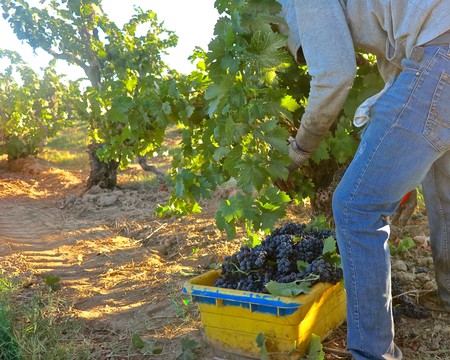 Recently, however, Mettler Family Vineyards has also come out with two vineyard-designate Zinfandels, a 2019 Mettler Family HGM Vineyard Lodi Zinfandel ($38) and a 2019 Mettler Family Steacy Ranch Lodi Zinfandel ($38). "Simple winemaking," is how Mettler Family winemaker Adam Mettler describes his approach to these two bottlings. "The plan was to treat them with fewer inputs, and make it more about the vineyard other than the wine... low oak, no blending, no major adjustments."
The result is that Mettler Family's new vineyard-designate Zinfandels possess more gentle, finely layered qualities; flowery in the red berry perfumes typical of other Zinfandels grown on the east side of the City of Lodi. These Zinfandels taste like Zinfandel but are still more like "Lodi" than what you would expect out of "California Zinfandel" in general.
Perhaps no homegrown Lodi winery has done more to spread the popularity of Lodi Zinfandel around the world than Michael David Winery, owned by the Phillips family, farming in Lodi since the end of the American Civil War (late 1860s). In the early 2000s, Michael David came out with its "7 Deadly Zins" brand, which they've since sold, but not before it became internationally known as a quintessential style Lodi Zinfandel with its soft texturing and ripe yet spicy scented qualities enhanced by maximum doses of Petite Sirah and generous oak spices.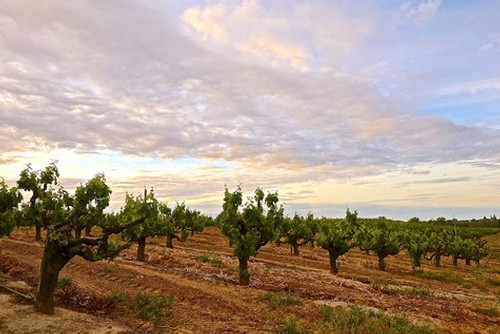 Michael David Winery currently has three different Zinfandels out in the market: The 2020 Freakshow Lodi Zinfandel ($18) which has ripe black and red berry aromas overlain with a veneer of vanillin oak; a bigger, riper, smoky/oaky, peppery spice infused 2020 Earthquake Lodi Zinfandel ($26); and bigger still, a 2019 Lust Lodi Zinfandel ($59) meant to compete with the most muscular, tannin and oak-laden Zinfandels made in California. All three of these Zinfandels can be described as "Lodi" in the sense that they are generously fruited; but in a blind tasting, even experts would have difficulty distinguishing them from other California Zinfandels.
If you go to the Michael David Winery tasting room, however, you will find that the winery is currently offering a fourth product, the 2020 Michael David DeLuca Vineyard Clements Hills-Lodi Zinfandel ($30). Where the DeLuca Vineyard radically departs from the more commercial bottlings of Michael David Zinfandel is that it comes solely from a single vineyard purchased by the family in 2017, consisting of immaculately farmed, own-rooted, head-trained Zinfandel originally planted in 1961. While located in Lodi's Clements Hills, this site is close enough to the Mokelumne River's riverbank on its north side to be dominated by sandy loam, rather than clay-based, soils.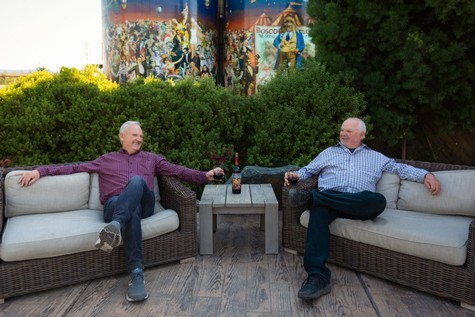 Also unlike the other Michael David Zinfandels, the DeLuca Vineyard bottling is a purer style of Lodi Zinfandel: Marketly lighter, softer, silkier, and perkier in feel, coming across as "feminine" despite a robust 15% alcohol; its low-key aroma planted pointedly within the varietal's red fruit spectrum (cherry/raspberry), underscored by barely noticeable, nuanced oak qualities. Is this a sign of the future for this well-established brand? Probably not—why fix what "ain't broken?" But the fact that this bottling even exists is, if anything, a sign of the times. There are now more Lodi Zinfandels made to taste as they come from Lodi and fewer like Zinfandels that could come from anywhere.
Roundup of current Lodi Zinfandels
To give you an idea of the variety of Lodi Zinfandels now available, the following is a list of current bottlings, which can be sub-divided in terms of sensory profiles in the following way:
• Light- to medium-bodied styles with negligible oak
• Medium- to full-bodied styles with notable yet restrained oak
• Medium- to full-bodied styles with rich oak
• Big styles with restrained oak
• Big styles with intense oak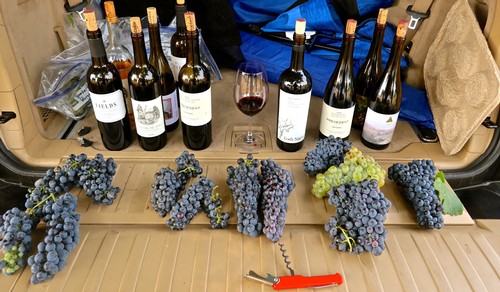 A current sampling, all grown in Lodi:
Light- to medium-bodied styles with negligible oak
2018 Lodi Native (by Maley Bros.) ($35)—Brightly floral, boysenberry, and blueberry profile with a snap-crackle-pop in its feel, balancing a sense of buoyant yet restrained purity of fruit on the palate.
2020 Lodi Native (by St. Amant), Marian's Vineyard ($35)—Pure, generous varietal qualities that push right up to the edge of opulence, retaining enough restraint of floral and sweet peppercorn spice qualities which tingle the nose and fill the palate without becoming weighty or "big."
2019 Precedent Wine, Kirschenmann Vineyard ($28)—Following the winemaker's deftly unadulterated, pristinely fruited style yet comes across with nearly uncontained, multifaceted intensity, layering strawberry/cherry fragrances and almost ethereal, silken fine layers and textures.
2019 Sandlands, Lodi ($40)—Non-vineyard-designate Zinfandel coming entirely from Kirschenmann Vineyard, showing off the edgy, prickling acidity and purity of the layered, oozing, flowery/cherry/strawberry fruit profile for which this 1915 planting has become known.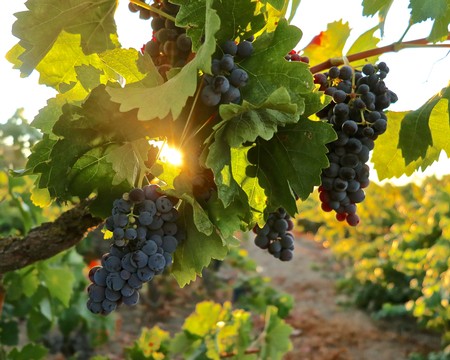 2020 Marchelle, Royal Tee Block ($48)—From Lodi's oldest Zinfandel block (planted in 1889), yielding flower petal-crinkly, refined sensations with almost Pinot noir-like silkiness, and exquisite, flowery red fruit fragrance (strawberry/cherry/raspberry) tinged with tea-like spice and faint loamy earthiness.
2019 Haarmeyer Wine Cellars, Stampede Vineyard ($39)—A sharper-edged, sinewy medium-bodied style with a sharp focus on the varietal's pure black cherry profile, fresh and zingy with acidity.
2020 Maître de Chai, Stampede Vineyard ($30)—Slightly more emphasis on tannin structuring than other Stampede Vineyard bottlings, lending sturdiness to medium-weight, zesty cherry/boysenberry pie-like qualities.
2021 Iconic Wines, "Old Gods" ($28)—Minimal intervention style from a single vineyard (Schmiedt family's 1902 block); edgy, light, acid-driven yet almost Beaujolais-like in its purity of wild berry fruit and easy tannin.
2019 Peirano Estate, "The Immortal Zin" ($14)—Fresh, bouncy, titillating raspberryish varietal fruit, unhindered by any ungainly tannin, oak, or alcohol.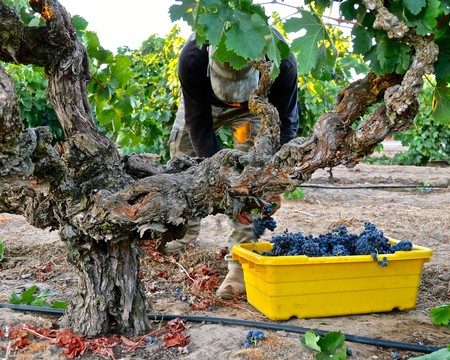 2014 Stellina (by Estate Crush) ($32)—Refined, lacy texturing, violet/floral qualities and sweet black pepper spice, buoyed by pomegranate-like zestiness and a deceptively restrained, almost light feel.
2021 Monte Rio, Lodi Zinfandel ($23)—Bright, singularly red berry/cherry style with almost prickly acidity underlined by fairly sturdy tannin giving a part yet meaty savoriness.
2019 Sand Point (by LangeTwins Family) ($12)—Bright black cherry and black tea-nuanced fruit spotlighted in this moderately weighted, accessibly rounded entry, tweaked by a touch of acidity.
2020 Heritage Oak Winery, ZINHEAD ($28)—Accent on jammy, sweet-toned red/black fruit, but also zippy with acidity and a sense of pure varietal exuberance in a vibrant medium-full body.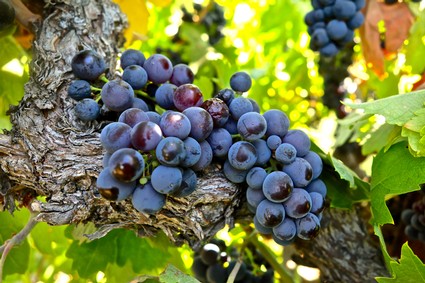 Medium- to full-bodied styles with notable yet restrained oak
2019 Harney Lane Winery, Lodi Home Ranch ($30)—Outwardly rounded, brightly fruited, lush yet zesty style, typically blended with about 50% Primitivo, a softer clone of Zinfandel.
2019 Harney Lane Winery, Scottsdale Vineyard ($40)—Floral aromas suggesting black cherry mixed with the vineyard's signature blueberryish note, medium-full, and finely textured sensations enhanced by subtle French oak flourishes.
2019 Harney Lane Winery, Lizzy James Vineyard ($44)—More finely sculpted, French oak polished, finely delineated single-vineyard bottling marked by ringing black cherry perfume and long and zesty medium-full body filled out by restrained tannin.
2016 The Lucas Winery, ZinStar Vineyard Reserve ($98)—Firm yet supple, laudably pinpoint, multifaceted style, mixing bright red berryish varietal fruit, a Lodi "tea" typicity, and flowery as well as faintly earthy/loamy nuances.
2018 Fields Family Wines, Stampede Vineyard ($28)—Firmly structured with mildly edgy natural acidity and moderately weighted feel, with slightly muscular tannin grounding effusive, pristinely scented black/red cherry varietal qualities.
2017 McCay Cellars, "Faith" Lot 13 Vineyard ($35)—Pure, flowery, ebullient red berry/cherry perfume, fine tannin, and zesty medium-full body with lacy/silky/feminine profile despite a fulsome feel.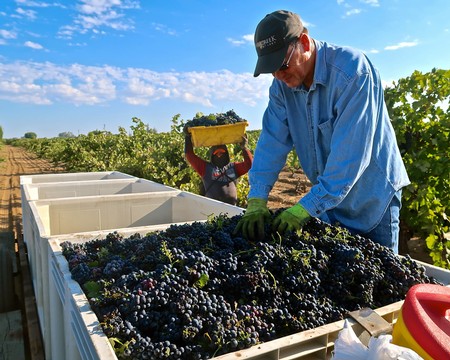 2017 McCay Cellars, TruLux Vineyard ($35)—Round, almost fleshy textured varietal fruit qualities suggesting red and darker berries tinged by a subtle yet distinctive, almost "French" earth-toned loaminess, suggesting humus-like forest floor.
2017 McCay, Rous Vineyard Reserve ($42)—Generously fruited, teeming with blueberry and black cherry, the faintest herbiness, and a plump, rounded feel in its broad middle and long finish.
2020 Turley Wine Cellars, Steacy Ranch ($45)—Silken feel to multifaceted, red and blue, spice-tinged fruit retaining a sense of balance and femininity through notably long, intricate, lacy palate sensations.
2020 Turley Wine Cellars, Kirschenmann Vineyard ($50)—Even more of a multi-layered, luscious, balanced feel to a distinctively puristic red-fruit profile (cherry/strawberry), buoyed by moderate yet sturdy tannin and the barest tweak of French oak amplifying the rare (for a California Zinfandel) sense of elegance.
2020 Turley Wine Cellars, Dogtown Vineyard ($50)—From Clements Hills well east of Lodi, a soaring black cherry/raspberry perfume and laser beam varietal profile to medium-full body marked by zesty/edgy acidity and sturdy tannin.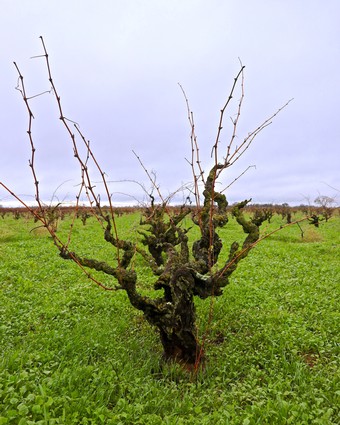 2020 Heritage Oak Winery, Bartlam ($28)—Distinct sense of restraint, balance, and elegance in this notably zingy wine, coming across with a red berry/licorice/pepper spice complexity.
2019 Ironstone, Rous Vineyard Reserve ($45)—Lavish raspberry/blueberry/violet perfumes tinged with peppery spice and the lightest of leafy green herbiness, couched in a fleshy, velvety, round, and generous feel.
2018 Peltier, Native ($30)—A compelling "last hurrah" of an old vine planting torn out immediately after the 2018 harvest; native yeast fermented and very much an "east side" Lodi Zinfandel in its flowery red berry/cherry fragrance, faint peppery nuance, and sleek, svelte, silky textured medium body.
2019 Stonum Vineyards "X" ($40)—While veering towards "big," comes across as lean, edgy, zesty yet svelte, energized by a bright fruit perfume exuding black cherry and blueberry.
2019 Neyers Vineyards, Vista Notre ($30)—Blend of three vineyards carrying a California appellation, capturing the flowery, red fruit aroma-driven style of Lodi, balancing a judicious weight of alcohol and tannin with enough acidity to generate a nimble, zesty palate-feel.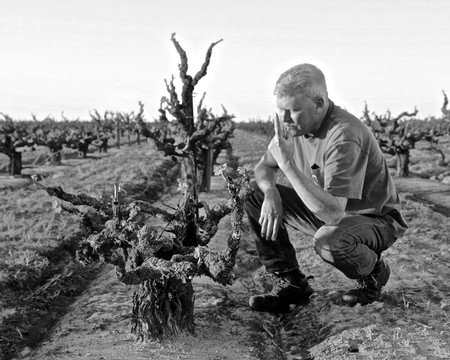 2019 Oak Farm Vineyards, Mohr-Fry Vineyard ($36)—Floral/plummy/cherry aroma, traces of dusty/cedary, leafy-green and loamy/earthen notes, and a medium-full body filled out by moderate tannin.
2018 PRIE Winery, Soucie Vineyard "Old Man" ($35)—A house style steadily progressing towards lighter and less oak-influenced styles with each vintage; currently, exuding ripe red berry/cherry in a medium-full body, and tannin restrained enough to highlight this 1916 vineyard's distinctively earthy, loamy, organic qualities.
2018 Twisted Roots, 1918 ($31)—Somewhat plain yet piquant middleweight style with a sense of lightness, while redolent of quivery strawberry jam fruit tinged with black pepper spice.
2020 OZV (by Oak Ridge Winery) ($20)—Nose of unabashedly lush, jammy, plump black and red berryish fruit, delivered in soft, round, and pliant medium-bodied sensations on the palate.
2014 Barsetti Vineyards ($25)—Bright, lush, forward fruit in a soft, medium-bodied style accented by a touch of cinnamony oak spices.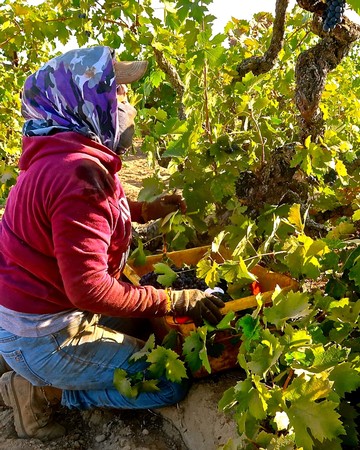 Medium- to full-bodied styles with rich oak
2020 m2 Wines, Soucie Vineyard ($34)—Perennially distinguished by aggressive jammy berry richness laced with loamy, mushroomy, organic aromas tinged by generous, sweetly toned oak in a notably svelte, medium-full body.
2018 m2 Wines, Cemetery Vineyard ($28)—The winery's "east side" counterpart to their signature Soucie Vineyard bottling; meaning, a more floral (and less earthy) red berry/cherry perfume and medium body punctuated by zestier acidity, overlain with sweetly vanillin oak.
2019 Klinker Brick, Marisa Vineyard ($28)—Fairly full single-vineyard bottling replete with vivid raspberry and cassis-like perfumes enriched by notably sweet oak, yet coming across as refined, feminine in feel.
2019 Mikami Vineyards ($39)—Velvet textured, meticulously balanced style with a fine mix of violet, loam, chocolate, and red berryish fruit, enriched by a perceptible yet proportionate oak complexity.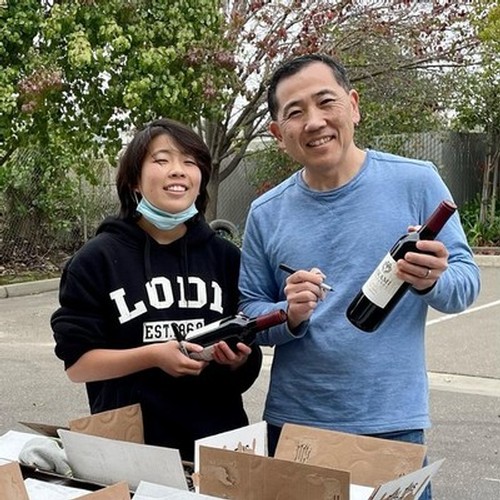 2020 Macchia "Mischievous" ($23)—A sweetly high-toned blend of this winery's brightest, roundest, and most fruit-forward cuvées, soft yet generously oaked with the vanilla/toast qualities of the winery's preferred, hybrid French/American barrels.
2020 Van Ruiten Family Winery ($25)—While restrained in medium-full body and tannin, roasted coffee-like oak is laced with jammy notes of blueberry/boysenberry/black cherry varietal fruit.
2019 Jessie's Grove, "Earth, Zin & Fire" ($24)—Overtly fruited, highly accessible, bright, and rounded medium-bodied style couched in a sweetly oaked framework.
2018 Jessie's Grove, Westwind Vineyard ($45)—From the estate's 1941 block, a loamy/earth-driven style with tea-like red berry fruit, a medium-full body, moderate tannin, and cedary oak backdrop.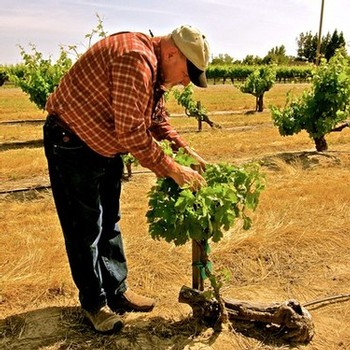 2019 Jessie's Grove, Royal Tee Vineyard ($48)—From the estate's oldest block (planted in 1889), exudes red and dark berry aromas, a faintly organic earthiness, and cedary sensations in a full, rounded body.
2018 Klinker Brick ($22)—True-to-Lodi black cherry varietal aroma amplified by sweet/smoky/spicy oak in medium-full to full body plumped out by fruit and oak tannin.
2020 MossRoxx Reserve (by Oak Ridge Winery) ($24)—From the Maggio family's 50-to-60-year-old blocks, lush black cherry aroma tinged with faint loamy earthiness, pungently oaked yet velvety smooth and well rounded.
2020 Gnarly Head (by Delicato Family Vineyards) ($9-$12)—Ripe-toned aroma of red and dark berries enhanced by smoky/spicy oak, in a medium-full body juxtaposing plump and meaty sensations.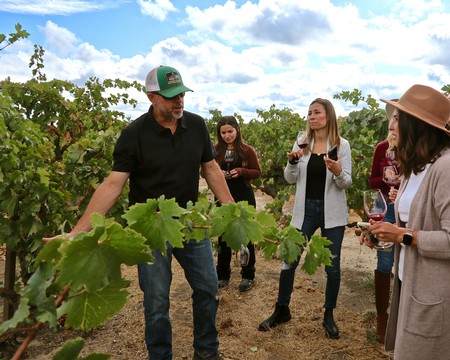 This past September 2022, Mohr-Fry Ranches VP Bruce Fry with visiting wine influencers in the Fry family's venerated Marian's Vineyard, own-rooted Zinfandel planted in 1901.
Big Styles with Restrained Oak
2020 St. Amant Winery, Mohr-Fry Ranch ($25)—From the Fry family's 1940s blocks, a full-bodied Zinfandel that nonetheless comes across as round and moderately weighted, with an expansive cherry-cola fruit profile nuanced by earthy/loamy notes.
2020 St. Amant Winery, Marian's Vineyard ($35)—Classic bottling from the Fry family's venerated 1901 planting, yielding a full, fleshy, broad style of Zinfandel with an almost cornucopian fruit and spice intensity, solidified by a sturdy core of tannin.
2019 Markus Wine Co. "Essenzo" ($39)—Deep, purplish red, full-bodied blend (77% Zinfandel/18% Petite Sirah/5% Syrah) coming across as layered and velvety with the almost decadent, liqueur-like intensity of black cherry and plum.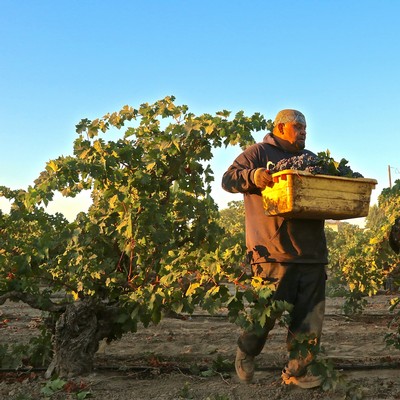 Big styles with intense oak
2017 m2 Wines, Select Block ($60)—Barrel selection of the most pungent, opulent, full-bodied wines coming from the 1916 block of Soucie Vineyard, "big" and generous in every sense of those words.
2019 Klinker Brick Winery, Old Ghost ($40)—Dense, thick, sinewy tannin style, brimming with brambly fruit and often sweet cardamom/cinnamon/peppercorn spices reflecting crafty aging in toasted oak.
2017 LangeTwins Family Winery & Vineyards, Centennial ($65)—Plump, plush, velvety, single-vineyard-focused style, bursting at the seams with black cherry and black tea-like complexity and a generous, filling, nearly over-the-top feel from the wine's entry to its long, lavishly fruited end.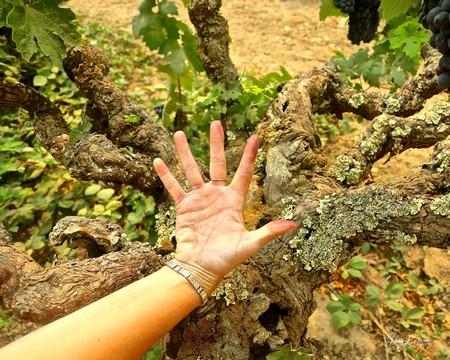 2018 Concrete ($20)—Unusually dark, vivid color and nose teeming with red/black-berried fruit with a sense of concentration and sweetened by oak, followed by plump, layered, generously fruited sensations buoyed by notably zippy acidity.
2018 Rippey Family Vineyards ($22)—Exuberant raspberry jam aroma defined by "very Lodi" red cherry tones given a vanillin oak veneer, proceeding to full, round, layered sensations on the palate.
2019 Macchia "Voluptuous," Maley Vineyard ($27)—Downright bosomy texturing and ripe-toned, floral/violet perfume to this vineyard-designate, muscled up by richly extracted tannin and pungent oak.
2019 Macchia "Generous," Mohr-Fry Vineyard—Outwardly opulent red/blackberry aroma and feel, tinged with earthiness and lavished with sweetly generous oak sensations.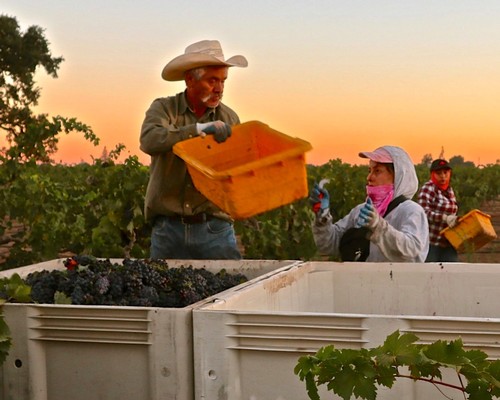 Comments