Letters from Lodi
An insightful and objective look at viticulture and winemaking from the Lodi
Appellation and the growers and vintners behind these crafts. Told from the
perspective of multi-award winning wine journalist, Randy Caparoso.

September 8, 2022 | Randy Caparoso
Peltier Winery announces a Celebration of their Vermentino, recently recognized as being among the five finest Vermentinos in the world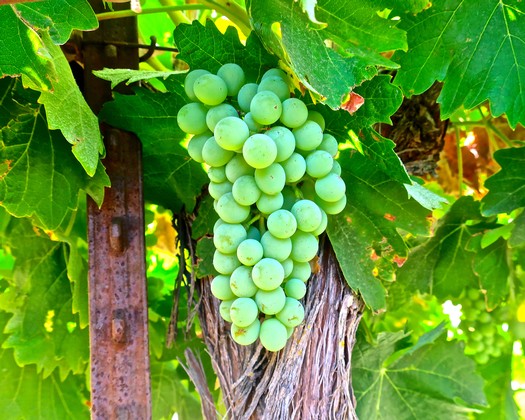 For years and years, Jim Moore—the owner/winemaker of the Napa-based UVAGGIO winery—has been saying that "Vermentino is the thinking man's Pinot grigio."
Vermentino is a white wine grape that is grown in the Mediterranean regions of France's Corsica and Provence, and in Sardinia in Italy. Hence, to Moore's way of thinking, this grape variety is quintessentially suited to Lodi, the climate of which is also squarely Mediterranean. So for years and years, Moore was practically the only vintner in the California wine industry proselytizing this grape, with unabashed passion. Even if more like a lonely voice crying in the wilderness.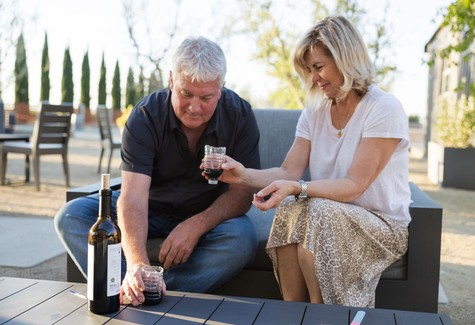 Rod Schatz, the owner/grower of Peltier Winery, has been echoing these sentiments for nearly as long, also to little avail. His voice, like Moore's, fell largely on deaf ears, with respect to consumers and an unforgiving marketplace.
Maybe it's time the entire industry woke up. Here's the scoop: The 2021 Peltier Winery Lodi Vermentino ($18) has garnered the Grand Gold Medal at the most recent Vermentino International Competition held in Cagliari, the capital of Sardinia. In doing so, Peltier's Vermentino was ranked among the top five highest-scoring wines in the competition. This was just the second occasion of this particular judging, but it involved largely the finest Vermentino-based white wines in the world.
This Grand Gold Medal is a big deal.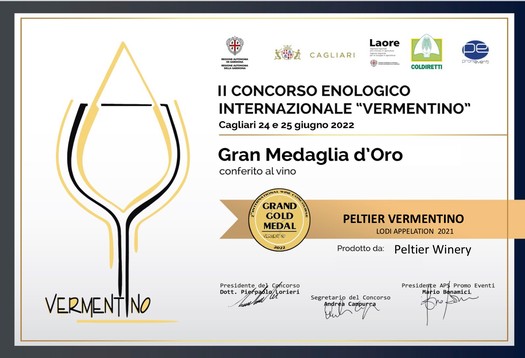 Then again, Schatz, like Moore before him, has always known that his Lodi-grown Vermentino is a big deal. He has been bottling a Vermentino since 2003, shortly after Peltier Winery was first established. Over the years Schatz and his winemakers have come to master the vibrant citrus fragrance and pungent natural minerality of the cultivar by picking the grapes early enough to retain the grape's intrinsically high acidity, even when grown in the warmest regions. It's been a matter of faith: knowing that this white wine can retain its unique profile and intensity even at lower sugars, which results in a light, ethereal sense of body (typically, not much more than 12% alcohol). Says Schatz:
Focusing on quality in the vineyard is what allows the natural characteristics of a varietal and the vineyard personality to show. It also means there's no need for manipulation throughout the winemaking process... The thing about taking a risk [about specializing in this "unknown" grape and picking it early in the season], is that whether the outcome is what you want or not, you learn something. We knew our Vermentino was good, this award tells the rest of the world!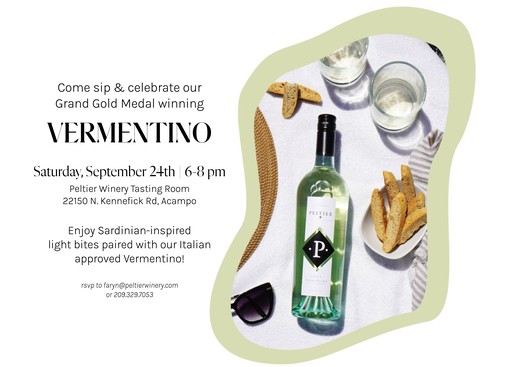 Rod and Gayla Schatz's daughter, Peltier Winery manager Faryn Schatz, is also well aware that as good, complex, and (now) highly acclaimed a white wine the Peltier Vermentino may be, it still is a wine that needs to get on people's lips in order to be appreciated. Consumers in general understand Chardonnay, have long been intrigued by Sauvignon (a.k.a., "Fumé") blanc, and drink oceans of Pinot grigio, but a varietal called Vermentino?
Therefore, Ms. Schatz has announced a "Celebration of Vermentino" to be held at Peltier Winery on Saturday, September 24, from 6:00 to 8:00 PM. Tickets are $30/person, and you may RSVP on the Peltier Winery event page or by calling the winery at 209.329.7053.
Think of this as a celebratory party in honor of this award-winning wine, during which you can also enjoy Sardinian-inspired "bites" specially designed to complement this amazing crisp and bracing dry white wine. Literally speaking, this wine has to be tasted to be believed, and we believe you'll be impressed—just like those Vermentino judges in Cagliari, Sardinia.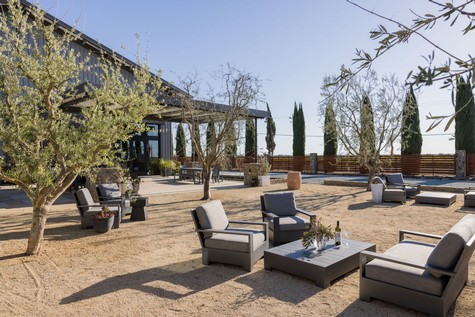 It also bears saying that this occasion will be a celebration of Lodi. We say it over again: Lodi is easily the most widely planted wine region in the U.S. because its climate and soils are extremely conducive to Vitis vinifera, the family of wine grapes that originated (several thousand years ago) in the Mediterranean Basin. That's why over 125 varieties of vinifera are commercially grown in Lodi. Simple as that.
Kudos to the Peltier Winery, and the Schatz family, for stubbornly keeping the faith and cultivating this world-class varietal white all these years, even when appreciated by few. They always knew they were doing the right thing, and it's about time the rest of the world knew that, too.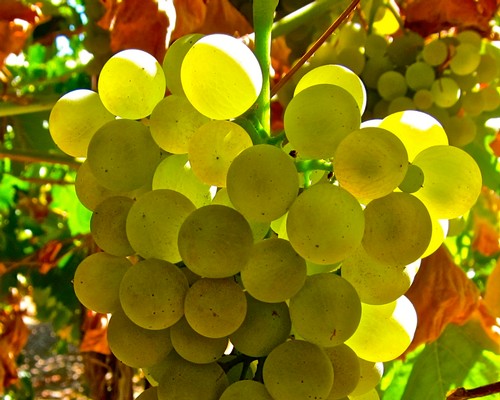 Comments