Letters from Lodi
An insightful and objective look at viticulture and winemaking from the Lodi
Appellation and the growers and vintners behind these crafts. Told from the
perspective of multi-award winning wine journalist, Randy Caparoso.

September 13, 2017 | Randy Caparoso
Lodi growers and winemakers speak frankly about 2017 harvest thus far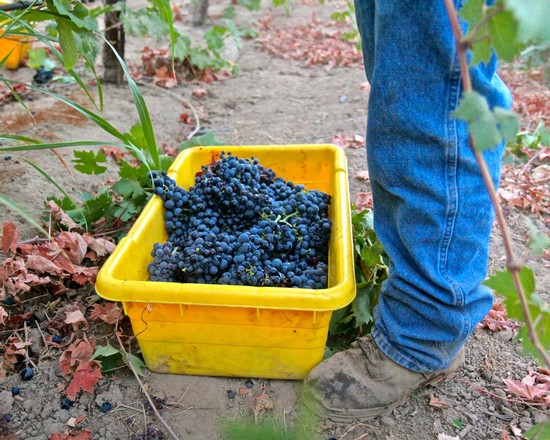 "Biblical" can be great, or not so great, and 2017 has been that kind of vintage.
But as of this writing – the week of September 11-15 – Lodi Viticultural Area growers and winemakers have been looking at the 2017 crop through their usual rose-colored shades, or glass-half-full mentality; even in a challenging (to put it mildly) season, which started off with winter deluges and has since been topped off by a record-breaking succession of late August/early September 100-degree days.
While issues like rot or raisining can be sorted out in the wineries, these problems factor into yields; with most growers and wineries reporting varying percentages of lower than normal crops, depending upon the variety. But as usual, the best winemakers and vineyards will still produce the best wines; maybe even "better" than normal (then again, what is "normal" these days?).
Here are some frank assessments of what's happened so far, according to four of Lodi's finest:
Stuart Spencer
Grower/winemaker, St. Amant Winery; Program Director, Lodi Winegrape Commission
We started picking in mid-August, and so far things have been going fairly smoothly with the exception of the recent heat, and the effects of the heat.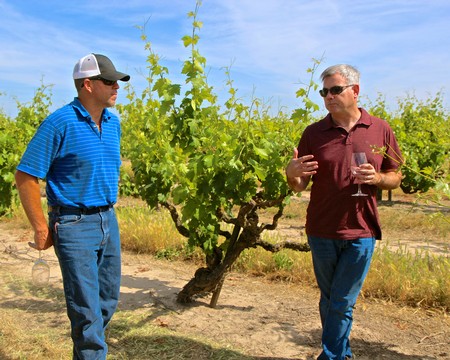 So far 2017 has been "peculiar." The excessive winter and spring rains led to considerable vigor in the vines; requiring more canopy work to get the vines in balance. This also created an environment that led to greater mildew and disease pressure. Our most recent heat wave was unprecedented due to the intensity and duration. We often get heat spikes in August and September, but never for this long and with the type of high temperatures we saw. The oldest vines were most affected – we saw sugars jump nearly 4° Brix (i.e. sugar readings) within one week.
Overall, yields are off about 20% from last year. Our old vine Zinfandels are down quite a bit, almost as low as the historically low 2014. The rest of our blocks are coming in slightly below average. As of this week, we are about one third of the way through harvest, and will probably finish picking in early October.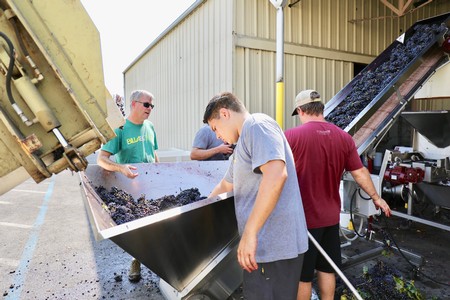 Bruce Fry
Manager, Mohr-Fry Ranches
We started crush on August 8, which was 10 days later than last year. So far, we're about 50% through our harvest at Mohr-Fry Ranches – including all our Sauvignon Blanc, Pinot Grigio, Chardonnay, Viognier, Sangiovese, and Pinot Noir, and most of our Zinfandel.
If you want to compare 2017 to previous years, the Zinfandel crop has been down 20%. Sauvignon Blanc was slightly below normal; and Chardonnay, Pinot Grigio, Pinot Noir and Viognier has been off by 10%-15%. The quality of the Sauvignon Blanc and Chardonnay, however, have been excellent.
Zinfandel has been the big challenge, with onset of some botrytis developing during the most recent heat and humidity. Mildew has been a challenge for all varieties across the board because of all the rain we've had this year. It was difficult, in the spring, to get into the vineyards due to all the rain, preventing us from doing the normal disking, mowing, and steps to prevent mildew. And late this summer, mites started to become very active, forcing us to treat several vineyards.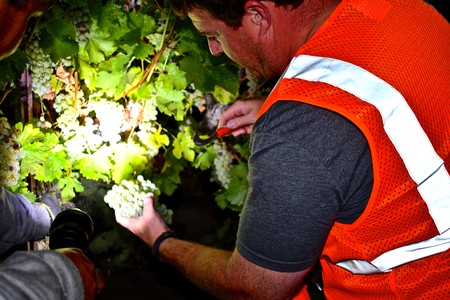 Craig Ledbetter
Vice President/Partner, Vino Farms, Inc.
In general it has not been a year to remember, as Mother Nature has thrown everything possible at us. The year started off with non-stop rain, which created a very rough mildew season. We saw mildew in varieties that you don't typically see. All that rain also created flooding in river bottom areas that lasted until June. Due to flooding, those vineyards didn't even have the potential for a crop this year due to how far behind they were.
Normally when you have a "flood year" you typically get a fairly large crop, but 2017 is down in size. I think the 5 years of drought played a role in this, even with the historic rainfall totals. It also continued to rain through the early spring into the late spring, which is not good for bloom/fruit set.
So far in the Lodi area, we've brought in 20,000 tons of Sauvignon Blanc, Pinot Grigio, Pinot Noir, Chardonnay, Merlot, Petite Sirah and Zinfandel. We have roughly 5,000 to 7,000 more tons to bring in, between Cabernet Sauvignon, Malbec and Syrah, and more Pinot Noir, Zinfandel and Petite Sirah.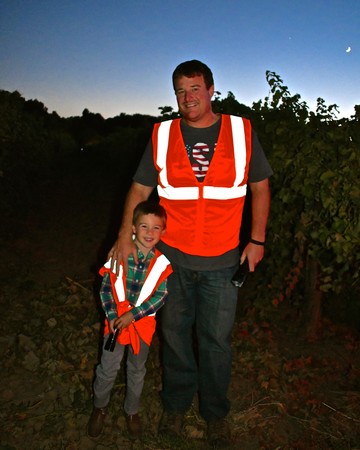 I think the quality of the crop will be grape-specific. Chardonnay has had major mildew issue, which will make it a difficult quality year. Zinfandel is showing large amounts of rot, which will also make for a difficult quality year. Pinot Grigio and Sauvignon Blanc, on the other hand, were not affected by rot or mildew, and will be of very nice quality. Cabernet Sauvignon also has a good chance to be a nice quality year as well.
Quantity is entirely a different story. Sauvignon Blanc and Pinot Grigio are the only varieties that I have harvest that have had normal crop levels. I do think Cabernet Sauvignon has a good chance to come in at normal.
If anything, mildew has been the #1 challenge of the year. We've combated the issue with extra sprays or sulfur passes; but in most cases, we also had to drop a substantial amount of fruit on the ground. We have never seen a season like this, and I hope we never see another one like this again.
Last week's heat was the final straw to a very difficult year. Burn was already prevalent throughout the area due to heat spikes in June and July, but last week's heat spike just put the final touches on what was already difficult season.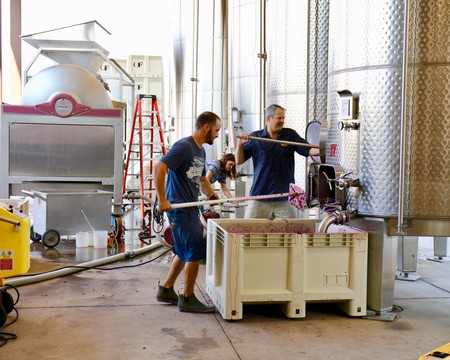 Chad Joseph
Winemaking Consultant - Harney Lane Winery, Oak Farm Vineyards, and Dancing Coyote Wines
This year's crush started for us on August 12, and has accelerated significantly due to our unprecedented recent heat wave. So far for my clients I've processed over 400 tons; including Albariño, Fiano, Grüner Veltliner, Chardonnay, Pinot Grigio, Grenache Rosé, Grenache Noir, Merlot, Zinfandel, Sangiovese, Pinot Noir, and Gewürztraminer. We'll probably bring in another 300 tons; as soon as we free up the tank space to receive the fruit.
This year we've been challenged by the extra rainfall; creating more vigorous vines, and more problems for some varieties – primarily Zinfandel. I've seen more breakdown (i.e. rot) and red (or "watery") berries than in previous vintages. The heat caused everything to sugar-ripen faster than what we would want. There was some dehydration (i.e. raisining) and, to some extent, lack of true flavor maturation. As we speak, we are trying to get fruit in before they develop even more problems, like increased rot.
Compared to previous vintages, Chardonnays seem lighter because they were quicker to ripen. Thinner skin red varieties like Zinfandel have been really affected by the heat with some breakdowns, and Pinot Noir has also ripened sooner than expected. Time will tell if the quality is as good as it has been in recent vintages.
Comments