Letters from Lodi
An insightful and objective look at viticulture and winemaking from the Lodi
Appellation and the growers and vintners behind these crafts. Told from the
perspective of multi-award winning wine journalist, Randy Caparoso.

December 29, 2022 | Randy Caparoso
Wine industry changes in the wind expected in 2023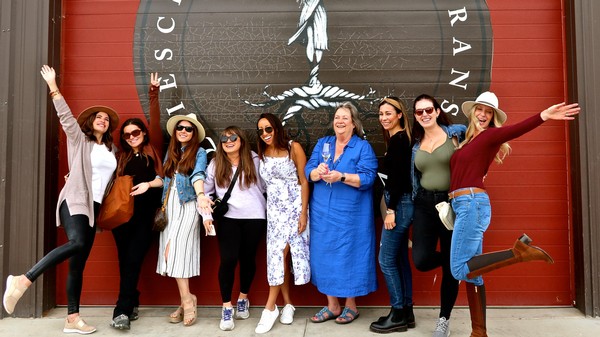 What should wine lovers as well as wine industry professionals expect in 2023?
A headline in the December 7 beverage industry website just-drinks.com reads: 2023 outlook – economic clouds to linger as wine industry seeks right blend. The global wine industry, it reads, is no different than any segment of the global economy, currently beset by market turbulence, inflation and possible recession, unpredictable supply and demand, and general consumer anxiety about outward issues such as climate change and rampant disease. You know, the usual stuff.
This overall climate all adds up to "a situation where businesses are slowing investment and holding pay rises below inflation levels, and consumers feel both poorer and less certain about the future... (this) is bad news for wine which, however much the industry likes to pretend otherwise, is a luxury product, not a necessity."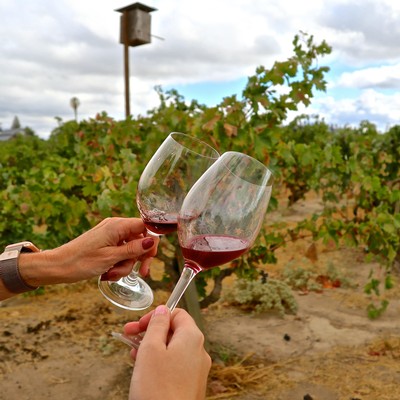 That said, many consumers will undoubtedly "be cutting back on discretionary spending in 2023, and wine looks vulnerable. Hospitality [i.e., the service industries] could be in serious trouble over the next 12 months.
"Oddly," though, this is "not all bad news... cutbacks in spending potentially are working in favor of more expensive bottles. You'd think a time of economic uncertainty would mean a race to the bottom. In fact, current trends suggest a significant portion of consumers are saving money by buying fewer bottles—but trading up to create more of an 'occasion' when they do drink."
Consumers, in other words, have no intention of abstaining from alcoholic beverages such as wine, recession or no recession. This, of course, is a constant given—the harder the times, the more people drink. It is the nature of what is being drunk, however, that makes some difference, especially to growers and producers.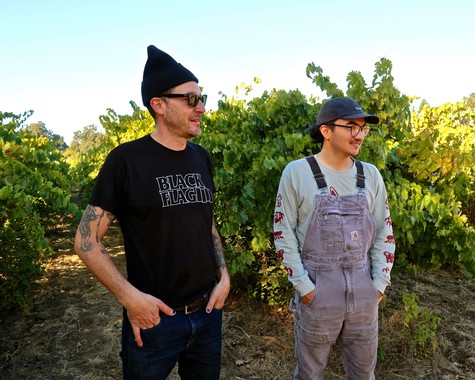 The globally focused Drinks Market Analysis of IWSR puts it this way, in their recent article entitled Premiumisation boost predicted for global wine: "Although wine volumes are decreasing, value is predicted to continue to grow."
The IWSR's research shows that consumers around the world drank 700 million fewer bottles of wine (still, sparkling, fortified, light aperitifs, and other wines) over the past year (2022). They estimate that there has been a 1.6% drop in global consumption, representing "the biggest fall for a quarter of a century." However, the ongoing, increasing trend of consumers determined to "trade up" has "pushed the value of the market up by more than 1.2%."
This trend can be gleaned locally, in the California wine market, as much as globally: Consumers are drinking less wine, but they are spending more. This "premiumization," as local wineries well know, has been going on for at least the past five years. Napa Valley wineries, for instance, can continue to expect to successfully sell their $100 Cabernet Sauvignons, the same way that Lodi wineries are finding it easier to sell $18 to $28 Zinfandels than they could their $12 Zinfandels just ten years ago. It's called, giving the customers what they want. If consumers want to spend a little more for a bottle of wine than they did five or ten years ago, no one is going to stop them.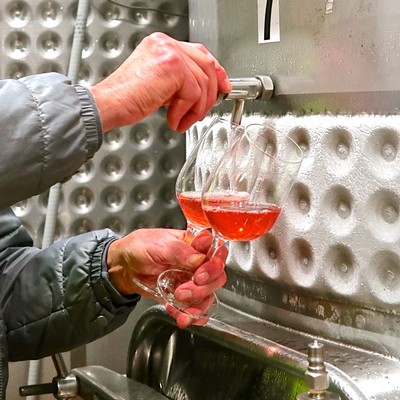 "The industry," predicts ISWR, "will need to harness all tools at its disposal to maintain the premiumization process in the years ahead. With downward pressures on consumption, the future prosperity of the wine category will be tied to the category's ability to encourage consumers to continue to upgrade to higher-priced wine segments. The added value will compensate for the expected contraction in volume."
Predictions of specific consumer preferences are as tricky as ever. All the same, there seems to be some consensus that certain things appear to be trending. Among the Six Trends to Watch in 2023 listed by The New Hampshire Liquor & Wine Outlet, to cite one example, are the following observations, along with some interesting remarks. To quote directly from the page:
Natural wines move into the mainstream... Small-scale wineries that produce natural wines once considered fringe products are making inroads in markets previously dominated by big wine producers. According to forecasting firm Exploding Topics, global Internet searches for natural wine have increased 150 percent over the last five years... The trend toward wines specifically marketed as "natural" is being driven by a segment of consumers who pride themselves on the discovery, leading them to an awareness of what actually makes low-intervention wines distinct from other wines.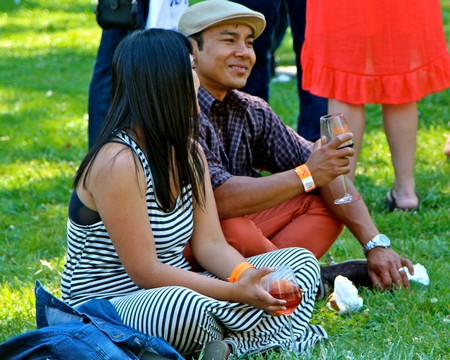 The environment is a top concern... In these days of increasing concern for the environment, many customers look for wines that are certified vegan, organic, and sustainably produced. A recent International Wines and Spirits Record survey found that half of American wine consumers were positively influenced by branding and marketing describing sustainability initiatives. Note that these initiatives do not necessarily have to directly involve the production of the wine itself. Even unrelated efforts on behalf of the environment elicited a positive response from consumers.
Rosé all the way... Rosé has been a hot seller in recent years, continuing to outgrow long-time perceptions of it being a summer-only beverage. Trends within the category include... a significant increase in the prices that consumers are willing to pay per bottle.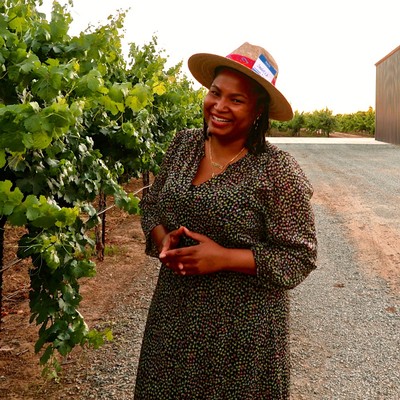 Locally, growers and wineries are seeing the same things, regarding our two of our most recent posts:
• A look back at 2022's increasing consumer preferences for natural, organic or sustainably grown wines
• A look back at 2022's rise of small artisanal brands' usage of Lodi-grown grapes
Hence, the doubling down of Lodi growers on a wider range of grapes (over 100 varieties are now commercially grown in this, the country's largest winegrowing region) as well as calls for sustainable, organic, or even biodynamic and regenerative farmed grapes requested by a growing number of wineries—particularly small wineries targeting niche markets, such as those for natural style wines.
The bread and butter of the Lodi winegrowing industry, of course, remains the major varietals sold on grocery and big box store shelves for $5 to $30, despite the fact that change is always in the wind.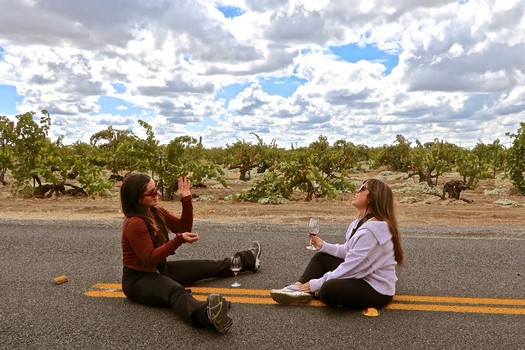 Comments