Letters from Lodi
An insightful and objective look at viticulture and winemaking from the Lodi
Appellation and the growers and vintners behind these crafts. Told from the
perspective of multi-award winning wine journalist, Randy Caparoso.
January 11, 2018 |
Wine & Chocolate Weekend offers fun-filled passport to sensory overload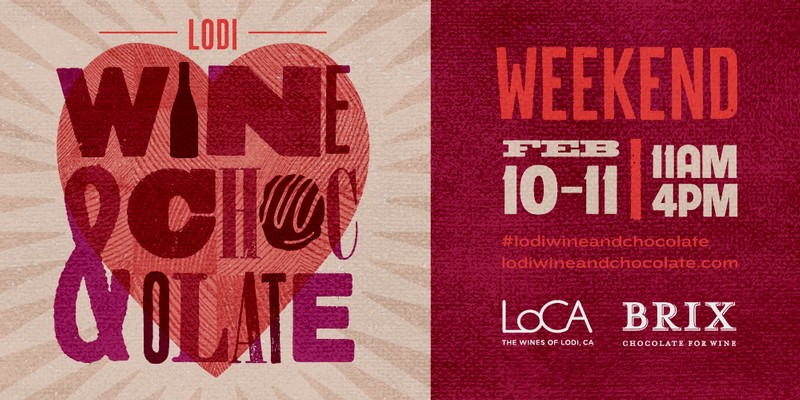 The holiday rush has passed, but the party hasn't ended.
Lodi is gearing up for the 21st annual Wine & Chocolate Weekend, easily the most anticipated passport winery event on the calendar.
Save the time and dates: 11 a.m.-4 p.m. on Saturday, February 10 and Sunday, February 11.
Whether new to Wine & Chocolate Weekend or a seasoned W&C veteran, prepare yourself for two days of fun-filled, sensory overload.
More than 50 wineries, many family-owned, will open their doors and offer samples of their handcrafted wines paired with inventive sweet and savory chocolate bites.
Expect to encounter special touches, such as exclusive barrel tastings, live music, art displays, photo booths, food trucks, and maybe even a friendly wine dog. Each winery will have a different spin on the festivities, making for a memorable experience, but all will show off a style of hospitality that can't be matched. Few wine regions are as approachable as Lodi, where it's common to chat with the owner or winemaker while sampling their life's work.
During Wine & Chocolate Weekend, don't be surprised to sample something different and exciting. Lodi is home to more than 100 winegrape varieties. The area's Mediterranean climate and varied soil types are ideal for growing Spanish, Portuguese, Italian, German, Austrian and French varietals, as well as Lodi's king grape -- premium Zinfandel.
Lodi is home to some of the industry's top winegrowers and winemakers, and it's the birthplace of California's first third-party sustainable winegrowing program, LODI RULES.
Wine & Chocolate Weekend is a perfect kickoff to a Valentine's Day celebration, and a great opportunity to make new friends while experiencing Wine Enthusiast's 2015 Wine Region of the Year.
Tickets are $55 in advance, $65 at the door. Tickets are good both days and include a commemorative Wine & Chocolate event glass, admission to all the participating wineries, wine tasting, an event map and guide and a chocolate treat from BRIX chocolate. Tickets are available here.
Wine club members of the participating wineries can buy tickets in advance for $45 through the winery.
Don't forget to check your chocolate treat for a possible "Golden Ticket" for a chance to win one of more than 100 prizes!
For details on what each participating winery has in store, click here. To help plan your visit and for policies regarding large groups and buses, click here.
Grab your sweetheart, gather your friends and buy your tickets now. We can't wait to see you!
In the meantime, enjoy these photos by Randy Caparoso of Wine & Chocolate Weekends past: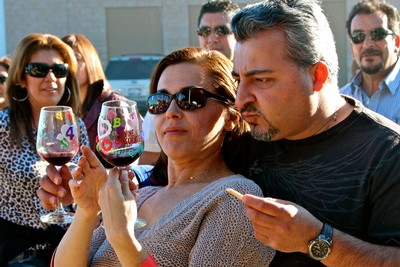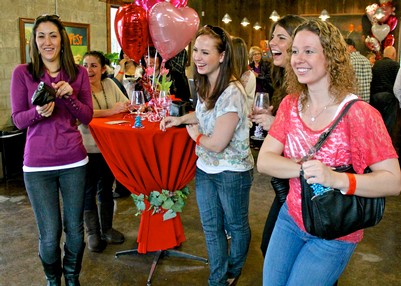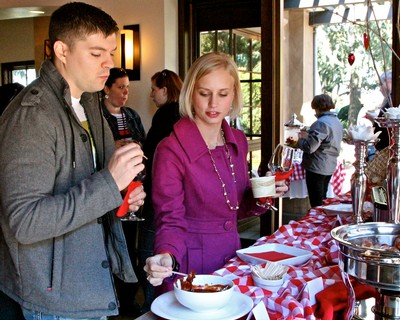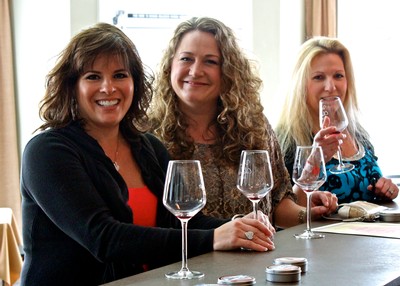 Comments